Electric Skillet Cornbread
Every week it seems like there is a hot new kitchen gadget that is supposed to make our food better, our work shorter, and practically cook for us. With all of the new and shiny kitchen tools out there, it's easy to forget about the trusty standby, the electric skillet.
The electric skillet is an underutilized cooking implement that is surprisingly versatile. It can be used for anything that you would do in a traditional stove-top model and, surprisingly, can even be used for baking cakes, or, in the case of this recipe, that old southern staple, cornbread. The steady heat distribution of the electric skillet makes for a moist, evenly-cooked, easy to bake cornbread that will rival your granny's recipe.
Recipe Images by In the Kitch
Electric Skillet Cornbread
The steady heat distribution of the electric skillet makes for a moist, evenly-cooked, easy to bake cornbread!
Ingredients
1

cup

all-purpose flour

1

cup

yellow cornmeal

⅔

cup

white sugar

1

tsp.

salt

1

tbsp.

baking powder

1

egg

1

cup

milk

⅓

cup

vegetable oil
Instructions
In a large bowl, combine flour, cornmeal, sugar, salt and baking powder.

Stir in egg, milk and vegetable oil. Mix well.

Pour batter into a greased baking pan (a 9" circular pan works well in a 12" e-skillet) that fits nicely in the electric skillet and place on a small, low baking rack to prevent burning.

If you do not have a rack that fits in your skillet, you can use metal skewers on the bottom of the skillet for the baking sheet to rest on. (Be careful not to scratch the nonstick surface!)

Cover with the lid and cook at 375°F for 30–40 minutes, depending on your electric skillet. You'll know it's ready if you insert a toothpick and it comes out dry.
Watch the Recipe Video Here:
Nutrition Facts
Electric Skillet Cornbread
Amount Per Serving
Calories 304
Calories from Fat 99
% Daily Value*
Fat 11g17%
Cholesterol 23mg8%
Sodium 262mg11%
Potassium 315mg9%
Carbohydrates 45g15%
Protein 5g10%
Vitamin A 80IU2%
Calcium 120mg12%
Iron 1.6mg9%
* Percent Daily Values are based on a 2000 calorie diet.
Nutrition information on In the Kitch is provided as a courtesy and is an estimate only. It may not include toppings and/or dipping sauce.
The beauty of such a simple and easy to master recipe is that the possibilities to make it your own are endless. Adding creamed corn and/or honey to this recipe will make a sweeter, more traditional cornbread, while chopped jalapenos and shredded cheese make a perfect savory accompaniment to your favorite stew or chili recipe.
This cornbread should last in the fridge for about a week (if you can resist it that long) or at room temperature for one or two days. You can also try freezing it. After you bake this delicious electric skillet cornbread, what other recipes or techniques are you looking forward to trying with your electric skillet?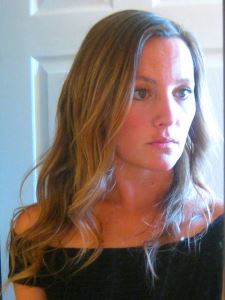 I am Joss, the creator and editor of In the Kitch. I am inviting you on this food journey with me to learn, grow and bring out that inner chef in you. I hope to inspire you to get creative in your own kitchen!