Electric Skillet Grilled Cheese Sandwiches
In the Kitch is reader-supported. External links may earn us a commission at no additional cost to you.
You've been there before. It's lunchtime and the kids want grilled cheese sandwiches, but you have trouble cooking them without burning the bread or not completely melting the cheese. Well, you're not as likely to over- or under-cook your kids' favorite lunch again with this electric skillet grilled cheese recipe.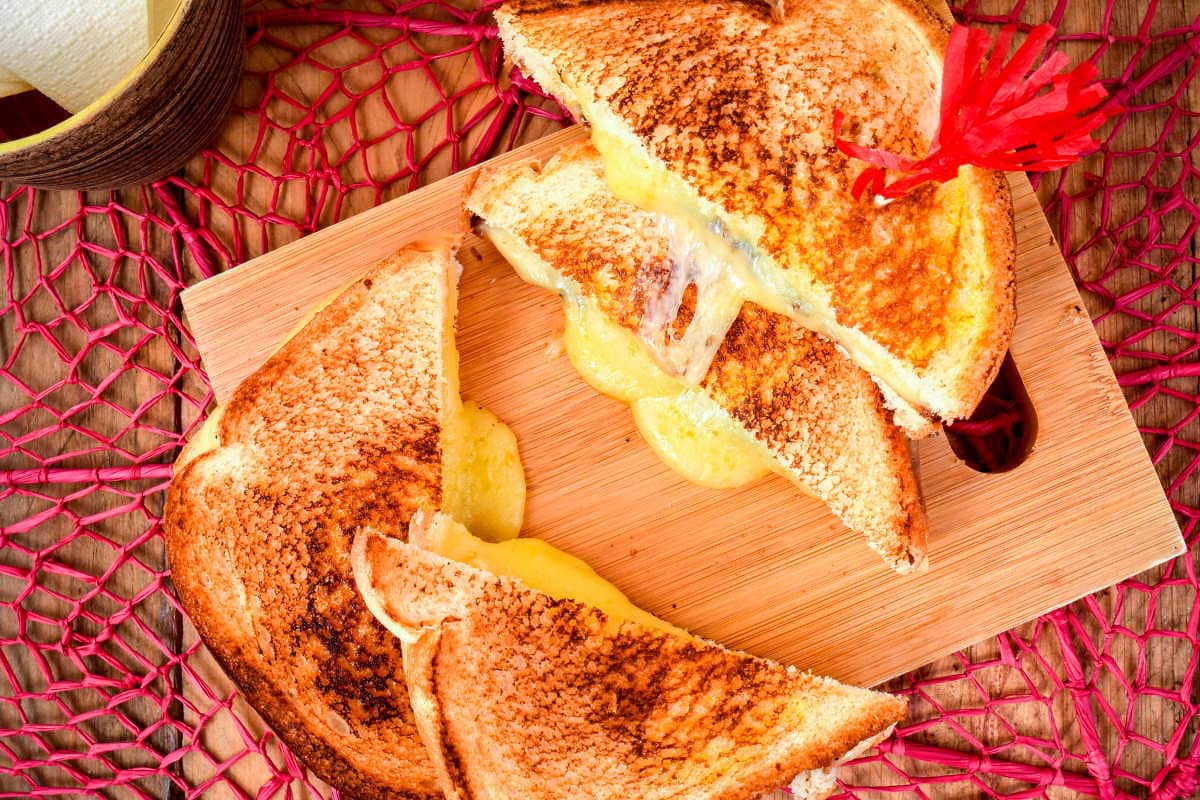 A great feature about an electric skillet is that it maintains the perfect temperature to provide that evenly toasted bread while offering the gooey cheese filling that kids love in their sandwiches. And it is so easy, you may even want to let your kids give it a try if they are old enough.
So, get out your skillet, grab some bread and cheese slices, put on your apron, and whip up that satisfying lunch you thought you could never make well enough.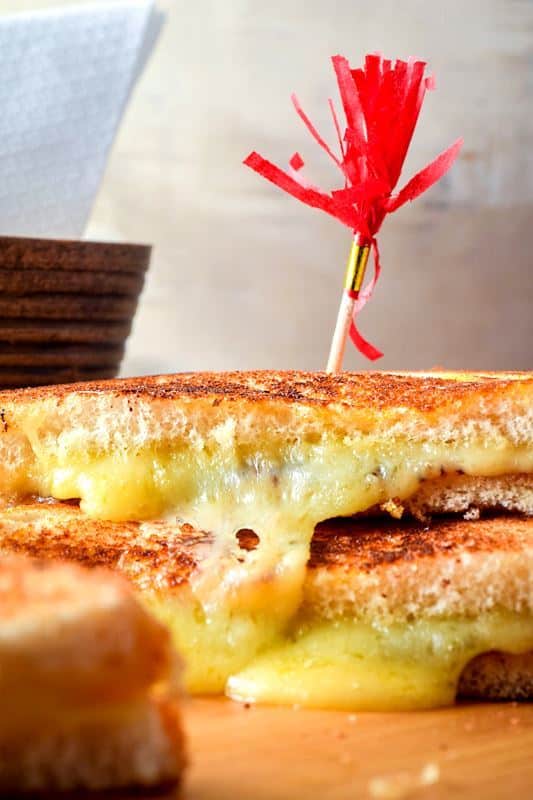 When making electric skillet grilled cheese sandwiches, don't be afraid of getting creative. Try substituting different styles of cheese or use more than one type, or use a different bread. You can even add some slices of tomato for a more adult version.
Be creative! The basic sandwich is a blank slate upon which your culinary imagination can draw. And, don't forget, kids love to dip them in ketchup or spread them with mustard.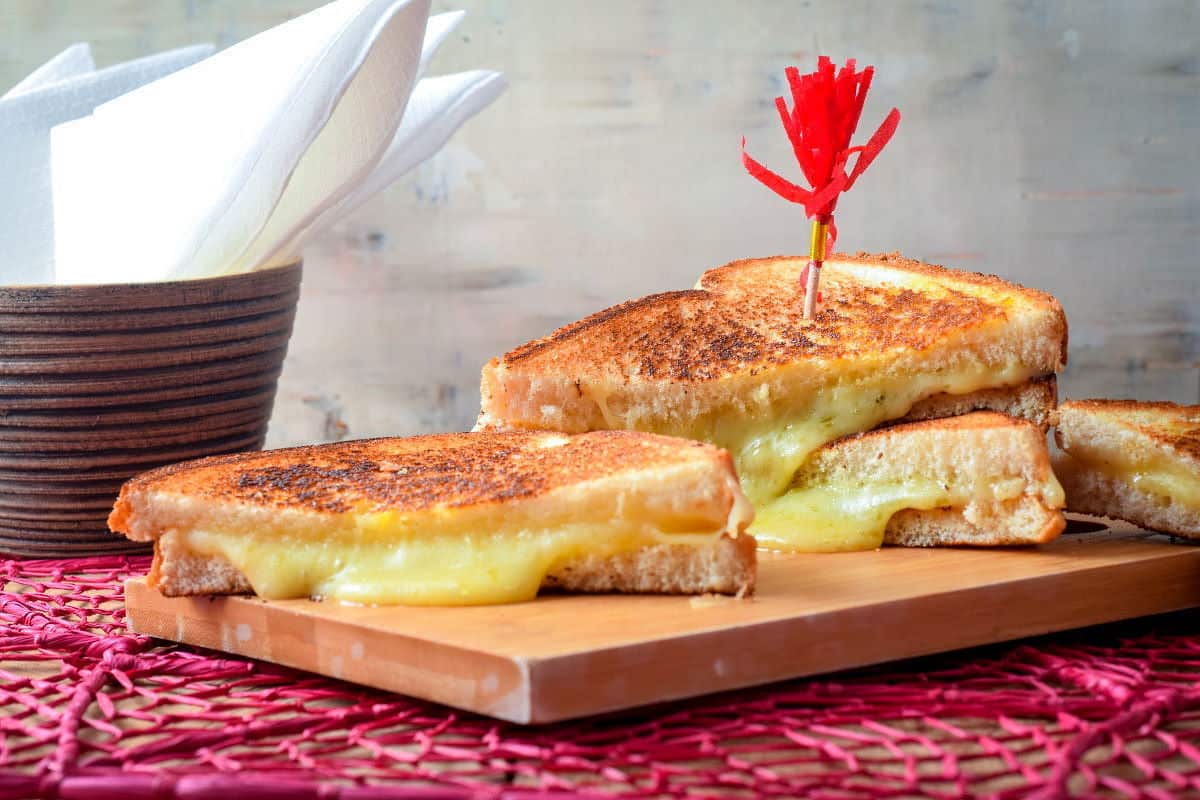 Variations of the grilled cheese sandwich exist in many cultures (think quesadillas) but the American version, which began open-faced, seemed to appear in the early 1900s with the introduction of inexpensive sliced bread and American cheese. During the Great Depression, the dish became popular to serve when entertaining guests.
What toppings do you like to add to your grilled cheese sandwiches? Or do you enjoy them the classic way as we do in this recipe?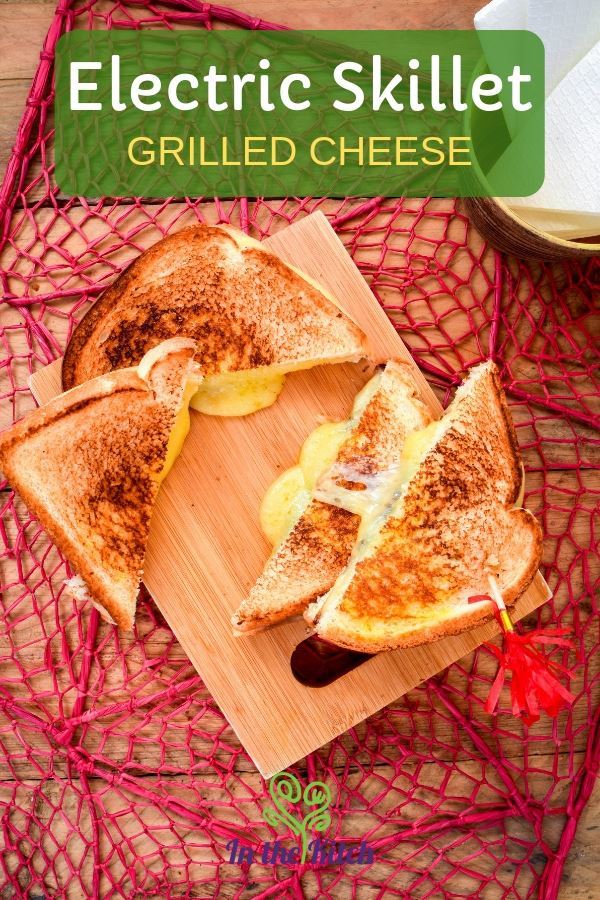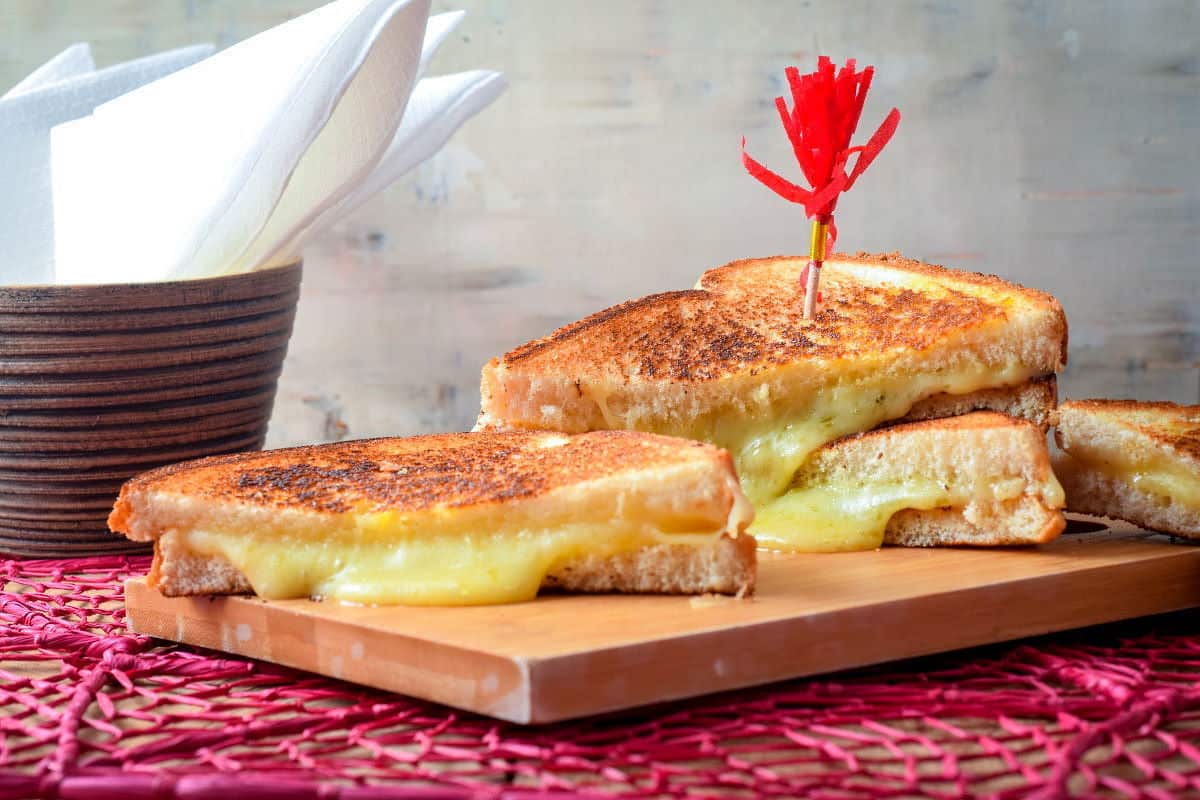 Electric Skillet Grilled Cheese Sandwiches
Get out your skillet, grab some bread and cheese slices, put on your apron, and whip up that satisfying lunch you thought you could never make well enough.
Ingredients
4

slices

white bread

3

tbsp.

butter

-

divided

4

slices

Swiss cheese
Instructions
Preheat electric skillet to medium heat (300ºF).

Generously butter one side of a bread slice.

Place bread butter-side-down onto the bottom of the skillet and add 2 slices of cheese.

Butter a second bread slice on one side and place it butter-side-up on top of the cheese in the electric skillet.

Grill until lightly browned. Flip over and continue grilling until cheese is melted (a few more mins.).

Repeat with remaining ingredients to make another sandwich.
Nutrition
Calories:
504
kcal
Carbohydrates:
27
g
Protein:
19
g
Fat:
35
g
Saturated Fat:
21
g
Cholesterol:
99
mg
Sodium:
511
mg
Potassium:
100
mg
Fiber:
1
g
Sugar:
3
g
Vitamin A:
1020
IU
Calcium:
578
mg
Iron:
1.9
mg
Nutrition information on In the Kitch is provided as a courtesy and is an estimate only. It may not include toppings and/or sauces.
Hungry for more? Try our Electric Skillet Spaghetti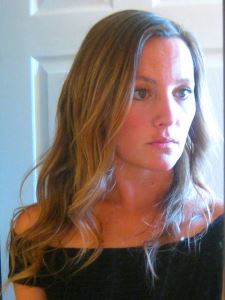 I am Joss, the creator and editor of In the Kitch. I am inviting you on this food journey with me to learn, grow and bring out that inner chef in you. I hope to inspire you to get creative in your own kitchen!