What's better than a juicy, crispy, meaty hamburger? Not that much, honestly. The hamburger is one of those foods that you never really have to question why it came to be so popular. It's flavorful, filling, portable, at least somewhat nutritious, and easy to make.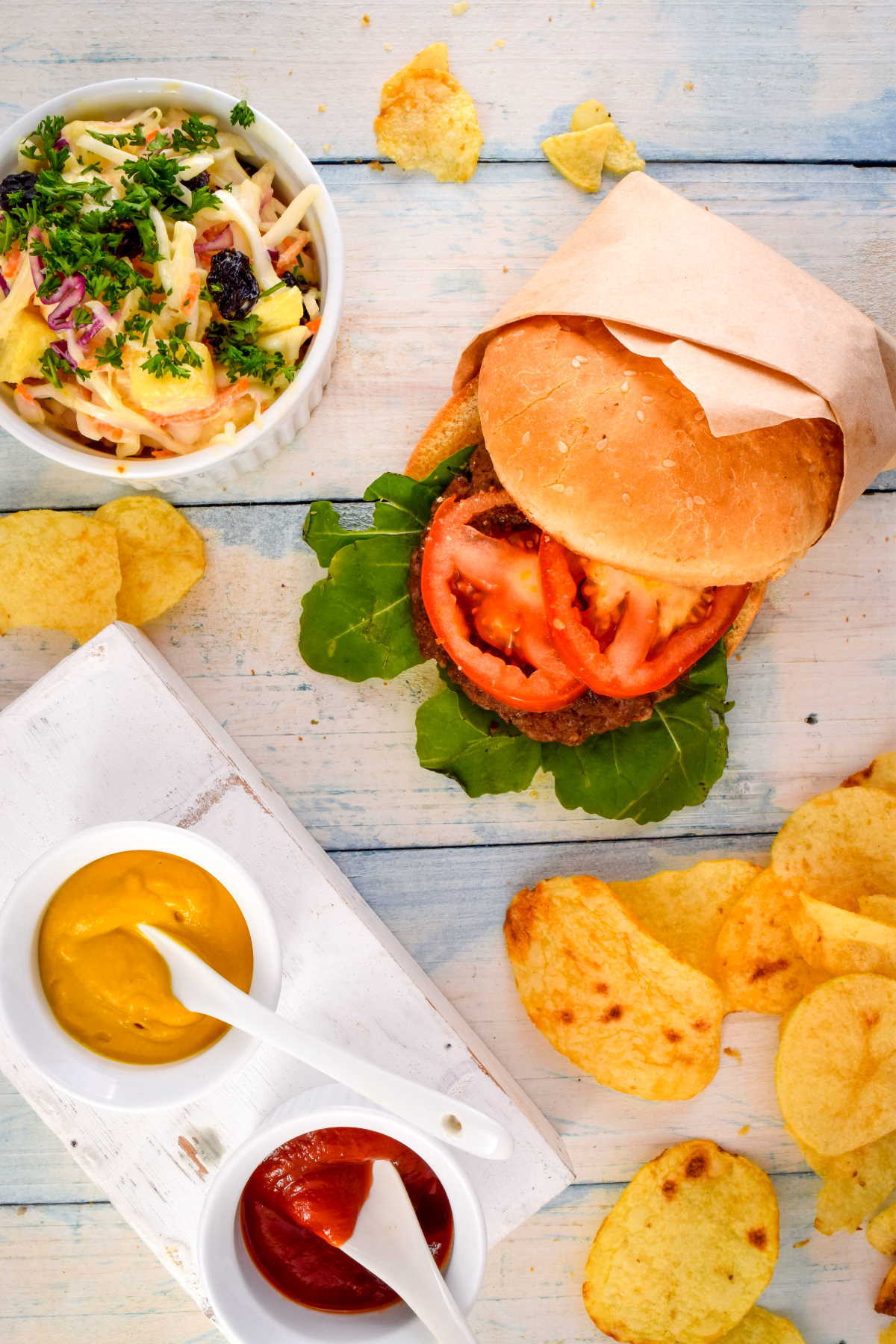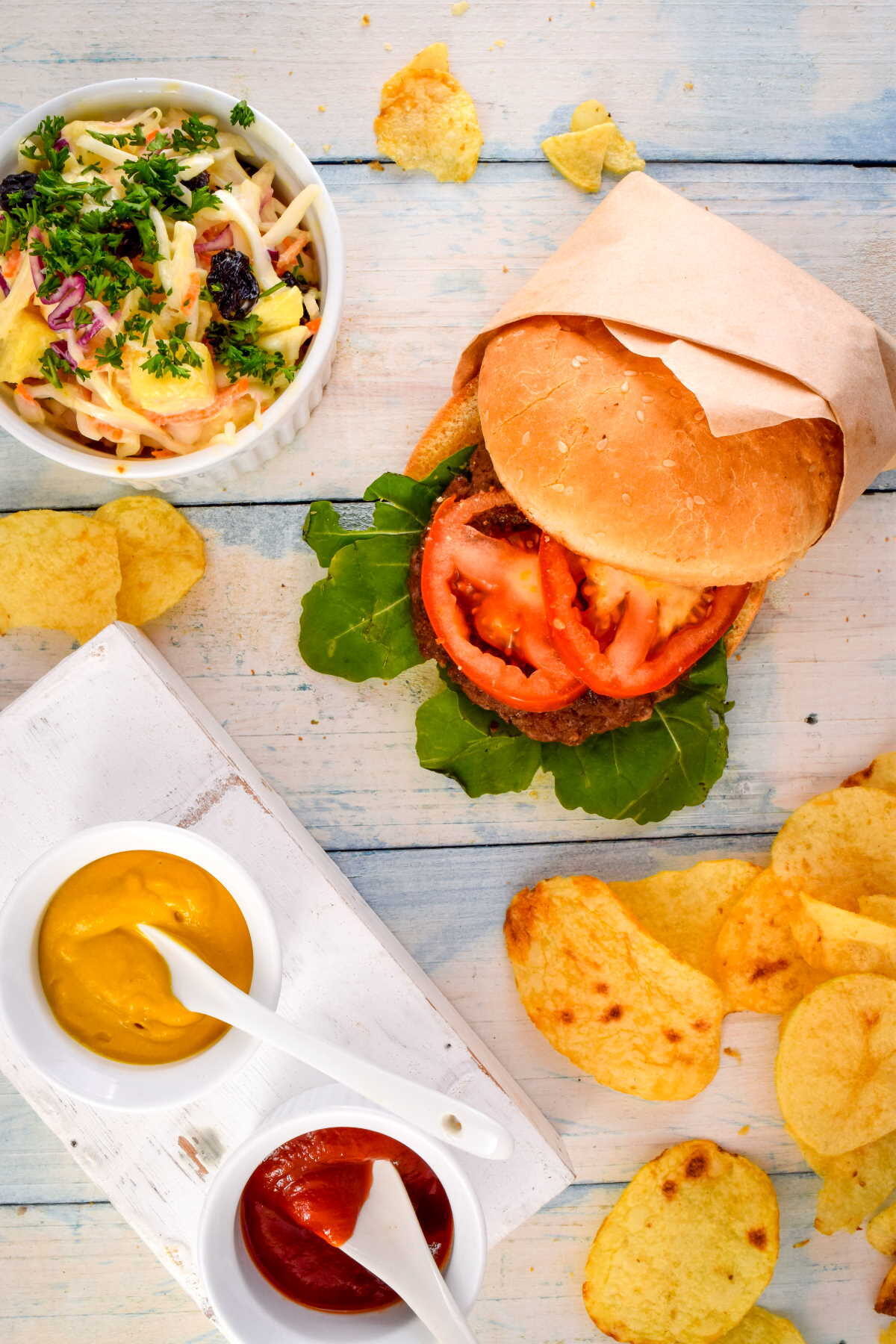 That last part is what we're most concerned with today. For many, "easy to make" is a good thing only in the sense that it saves you time, also meaning you'll inevitably "save" on flavor. With the propensity for inexperienced cooks to concoct slapdash skillet burgers and even oven-baked squares of beef, you can kind of see why.
When you either don't have or can't break out the grill, it might seem like a burger of any actual quality can only be bought at a store or restaurant.
If this regretfully describes you, then allow us to blow your mind. Electric skillet hamburgers are that perfect compromise between deeply caramelized beef and convenience.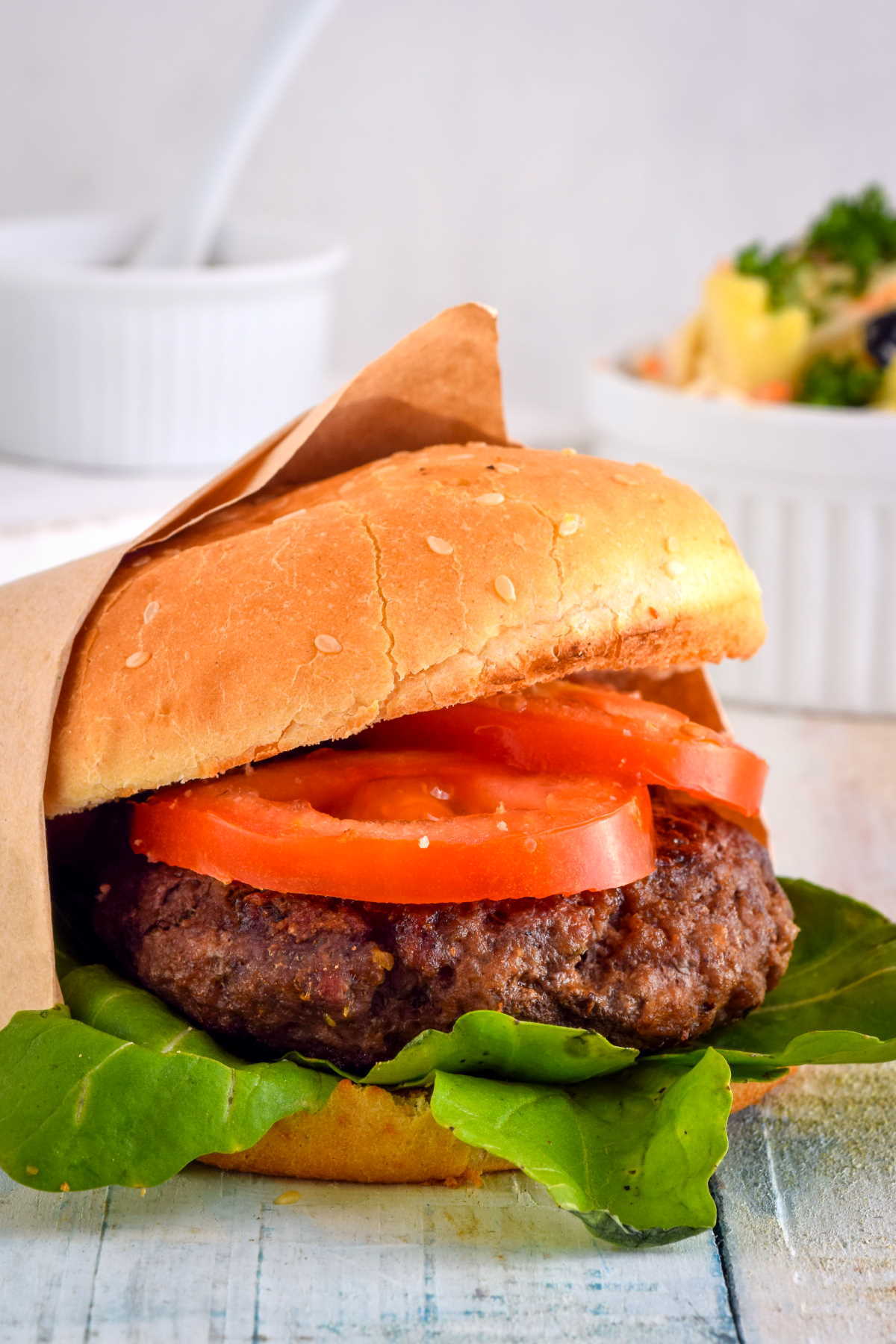 This simple but ingenious means of cooking burgers helps take as many variables out of the equation as possible, making it easy to get a great tasting meal even if you've had no success at all in the past.
And that's all it takes to cook electric skillet burgers. The even and consistent heating of the electric skillet makes it easy to keep your burgers cooking consistently and prevent anything from burning. This works in tandem with the "smashburger" technique to produce the crispiest exterior possible without sacrificing juiciness or risking overcooking.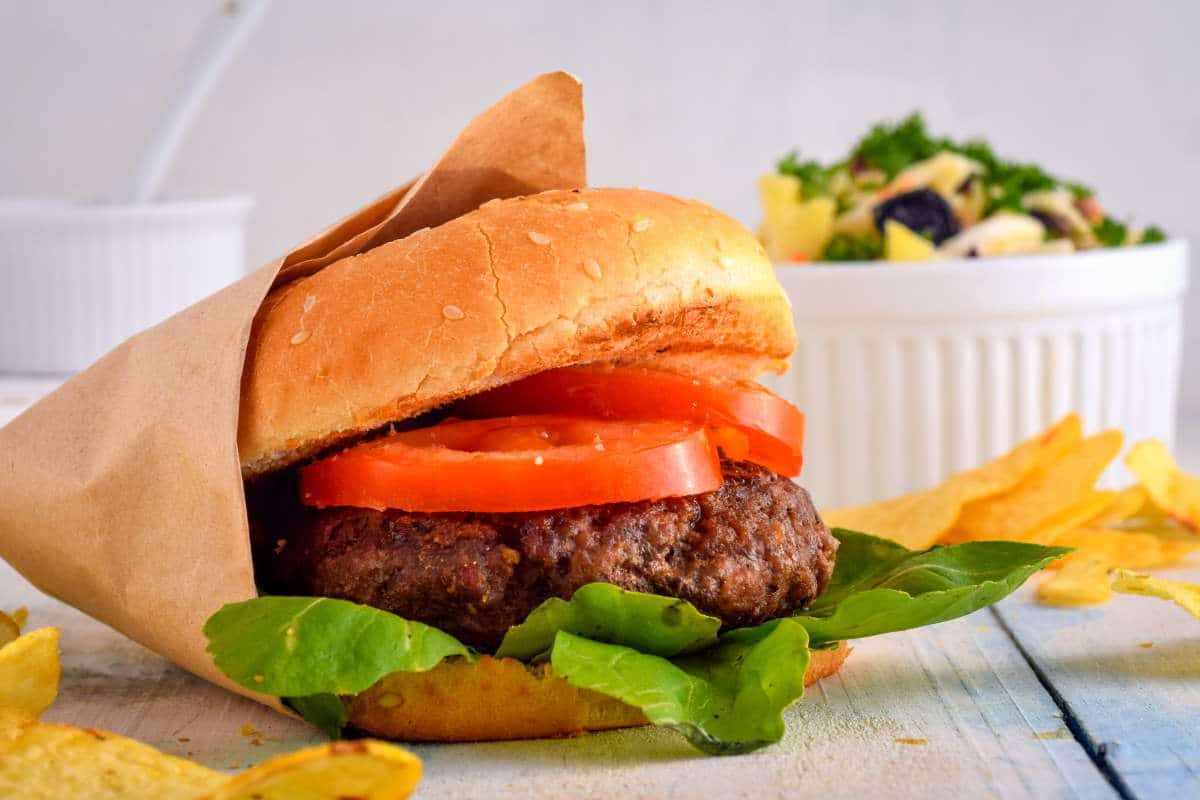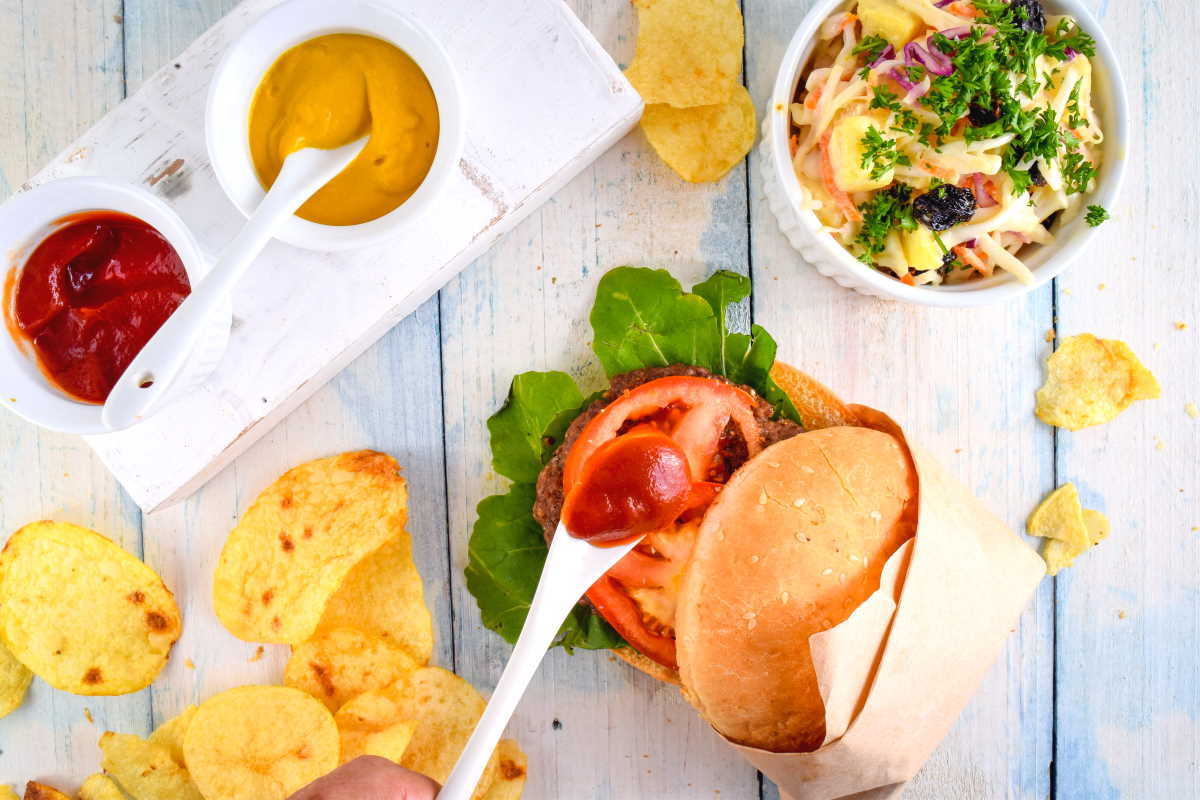 Like with any kind of burger, there's no end to the ways in which you can mix things up. Hit it with some cheese near the end of cooking, dress the buns with some secret sauce, use artisanal bread, or anything else you can imagine.
You might even try things like cooking the burgers in other types of fat or with a blend of meats instead of all beef if you're really feeling wild. And try it with the buns lightly toasted.
Outside of the ones you're now able to make at home, what's your favorite type of burger? Let us know!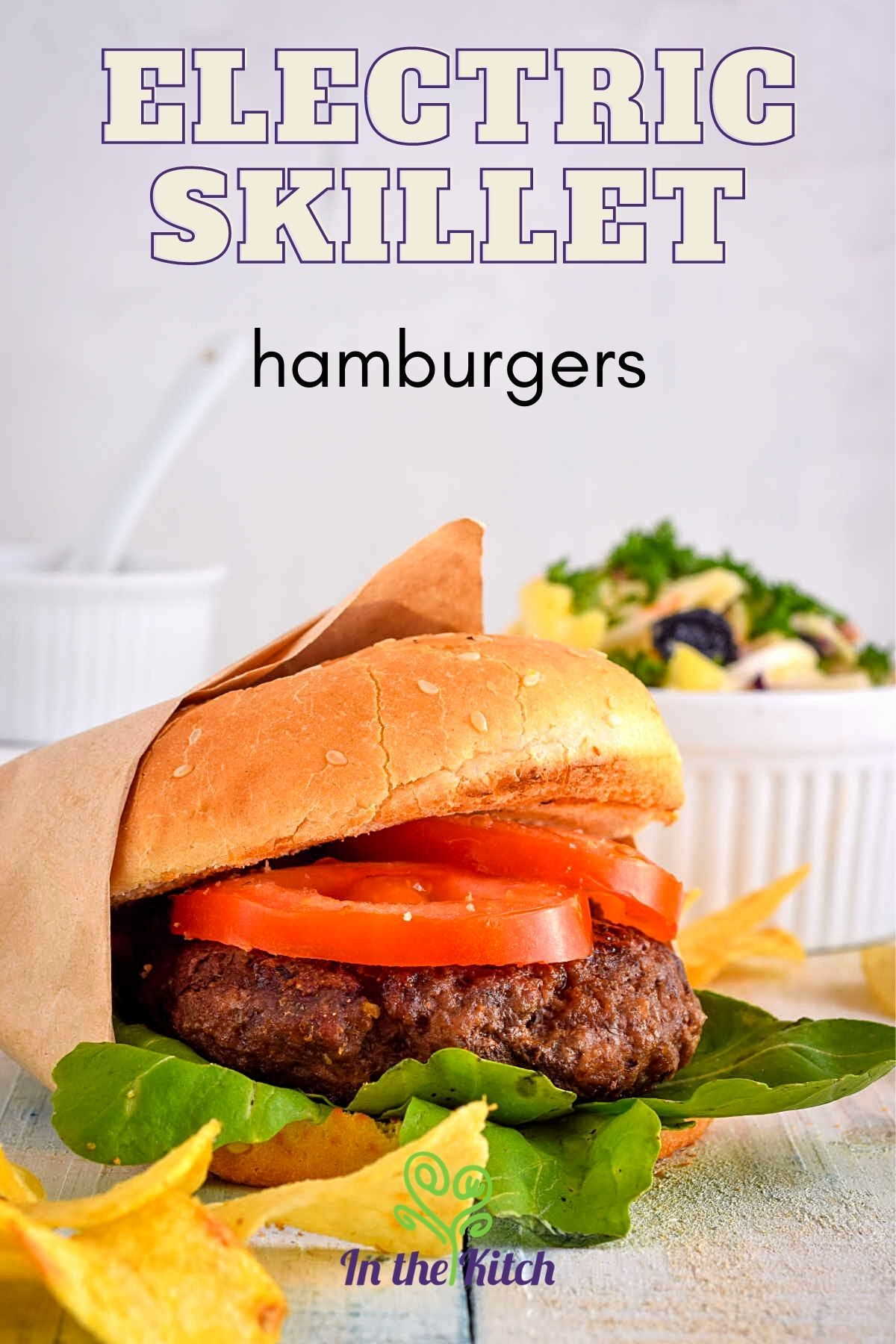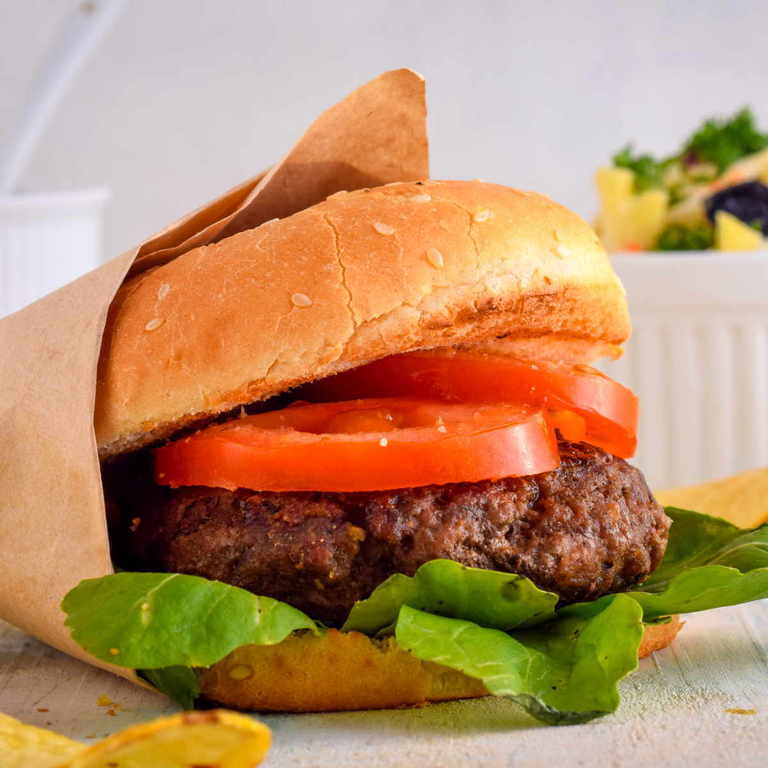 Electric Skillet Hamburgers
Electric skillet hamburgers are that perfect compromise between deeply caramelized beef and convenience.
Ingredients
1

tbsp.

canola oil

1

lb

lean ground meat

4

soft hamburger buns

Greens of your choice

Sliced tomatoes

Condiments

-

as desired

Salt and pepper

-

to taste
Instructions
Add canola oil to the electric skillet and turn dial to medium heat (350ºF).

Divide ground beef into 4 small sections (about 4 ounces each). Gently roll them into round balls that are about 2 inches high (not patties).

Put them into the electric skillet far apart and press them down to form burgers that are about 1/2 inch thick (Tip: press them down more in the center of the patty since they will tend to bulk in that area. This way you'll get flatter burgers). Season with salt and pepper.

Cook without moving until patties form a slightly blackened crust (about 2 minutes). Using the spatula, scrape underneath to loosen the bottoms and carefully flip burgers over (if it's too difficult to move them and turn them over, it's probably because they are not ready, they should release from the surface of the skillet easily).

Continue cooking for 1 to 2 more minutes, or until burgers are cooked through. Transfer the burgers to the hamburger buns and top as desired.
Nutrition
Calories:
308
kcal
Carbohydrates:
22
g
Protein:
29
g
Fat:
11
g
Saturated Fat:
3
g
Cholesterol:
70
mg
Sodium:
290
mg
Potassium:
447
mg
Fiber:
1
g
Sugar:
3
g
Vitamin C:
0.6
mg
Calcium:
85
mg
Iron:
4.2
mg
Nutrition information on In the Kitch is provided as a courtesy and is an estimate only. It may not include toppings and/or sauces.
Want to see our recipes in action?
Subscribe to our channel on Youtube!
Hungry for more? Try our Electric Skillet Fried Fish