Noodles are a popular dish in a variety of different countries. Asian restaurants will usually offer many different meals including both chow mein and lo mein. Although these Chinese dishes are similar, many people wonder: what is the difference between Chow Mein and Lo Mein?
We will take a look at both below to clear up any confusion you may have with these dishes.
What is Chow Mein?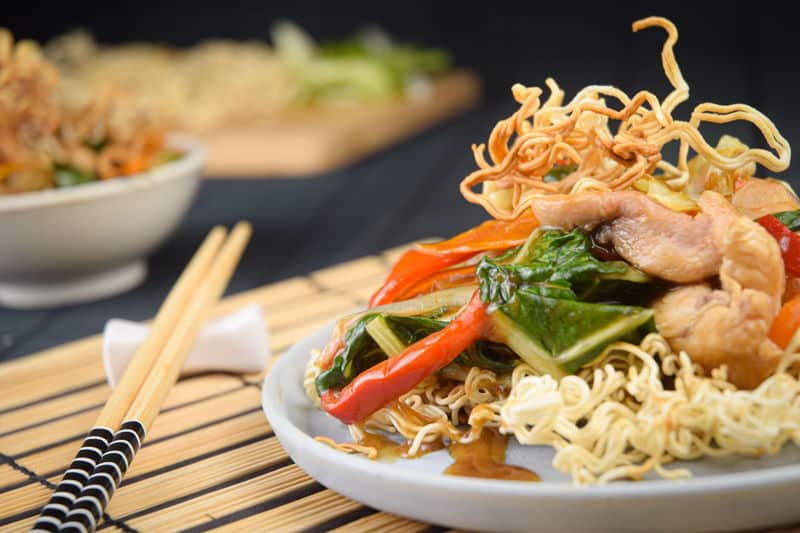 Try our Chow Mein recipe here. (pictured above)
The word "chow" means "fried" and "mein" translates to "noodles", therefore chow mein is fried noodles. These egg noodles are fried in oil.
They usually end up with a crisp texture, which allows for the use of heavy sauces in this dish, after the initial frying. However, they can also be softer depending on how they are fried.
The type of frying method can differ depending on the type of dish ordered. The vegetable and protein component can either be poured on top of the fried, crunchy noodles or stir-fried directly into the noodles.
What is Lo Mein?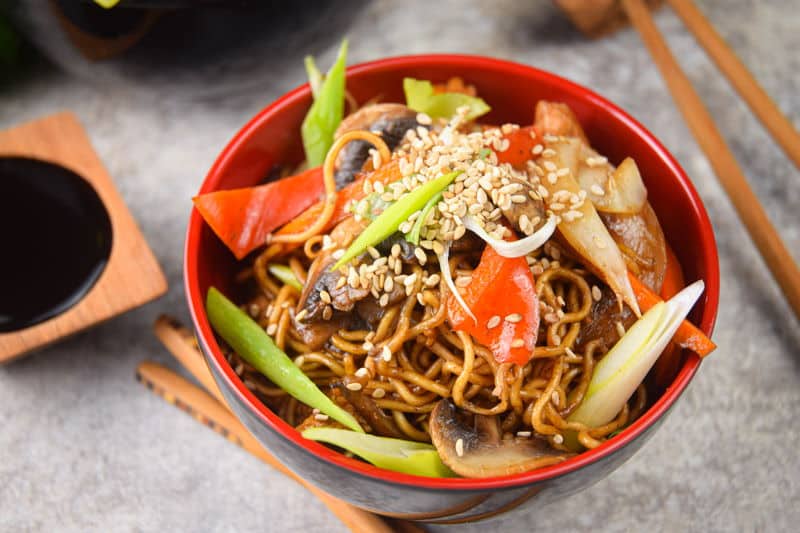 Try our Lo Mein recipe here. (pictured above)
The word "lo" translates to "tossed", therefore lo mein is tossed noodles. Tossed noodles are made by a system of boiling and draining. Typically these noodles are added after the vegetables and protein are prepared. Once they are added to the mix, noodles are "tossed" in with a sauce and heated through.
By strategically tossing the noodles in with all the other ingredients, the sauce can evenly mix into the dish and soak into the noodles. Lo mein noodles do not provide a crispy texture like chow mein, and typically have more sauce. The noodle texture will be soft.
Chow Mein vs. Lo Mein
The texture and flavor of both noodle dishes can vary greatly. Although they may seem like two entirely different noodles, they are actually the same. The difference between both the chow mein and the lo mein lies in how they are cooked.
While chow mein is made by frying the noodles to a crisp texture before the vegetables and other components are added, lo mein is made by boiling and then tossing noodles with the vegetables and sauce, resulting in a soft texture.
Both chow mein and lo mein are a tasty, hearty dish that can be prepared with different vegetables, proteins and sauces. Do you prefer lo mein or chow mein?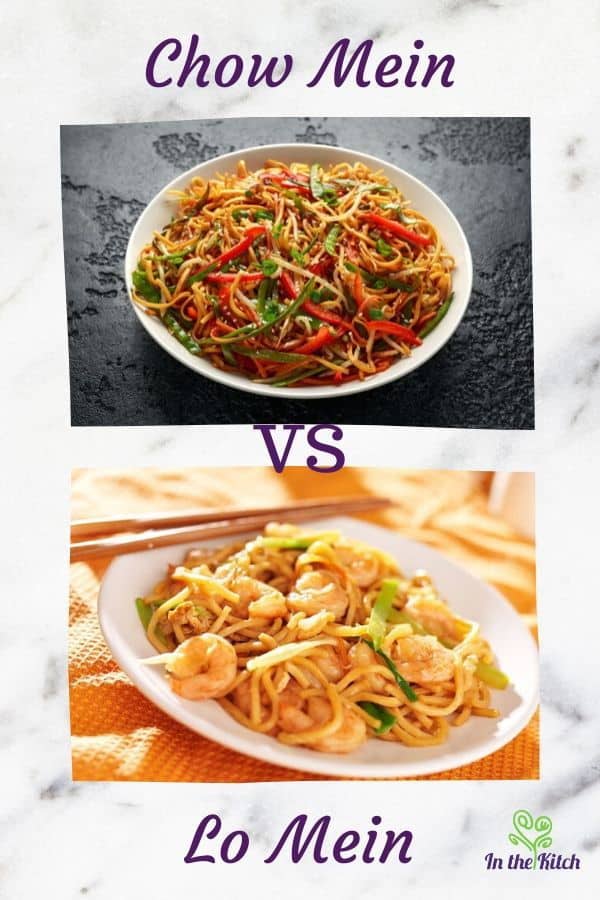 You may also be wondering… What is the Difference Between White and Brown Eggs?