How to Braise Beef - Step by Step Guide
Achieving delicious, mouthwatering beef will no longer be a secret after following this step by step guide on how to braise beef, which will guide you through each individual task. This delicacy of a meal is created in a frying pan and provides six servings of roast beef cuts for you, your family, and friends to enjoy after cooking. Before starting the recipe, make sure you have collected all of the ingredients, a large skillet to cook the meat in, and a knife to cut and serve the roast after it has finished cooking.
Prep Time: 40 mins.
Cook Time: 2 hours
Servings: 6
Step #1. Gather Ingredients
Prepare all of the ingredients before you cook:
Season beef with salt, pepper and Worcestershire sauce.
In a large skillet at high heat, sear beef with vegetable oil and brown sugar. Turn until it's golden on every side, and reserve.
Step #4. Add the Vegetables
Using the same skillet, add a little more vegetable oil and all the vegetables and the bay leaves. Cook for about 5 minutes.
Step #5. Return Beef to Pan
Add the beef again and lower the heat to medium-low.
Step #6. Add Beef Stock & Red Wine
Step #7. Add the Canned Tomato Puree
Step #8. Cover & Cook on Low
Cover and cook for approximately 2 hours at low heat (you can add more wine, stock or water if it's getting too dry).
Blend the vegetables until smooth.
Step #10. Cut & Serve with Sauce
Now it's time to dive in and eat some braised beef that has been cooked to an exquisite tenderness, after spending 2 hours sitting in a robust red wine sauce. This dish is sure to be the highlight of any dinner party and a highly requested meal in your home. Serve with mashed potatoes for a filling dinner that is sure to satisfy even the hungriest guest.
Tutorial Images Credit: In the Kitch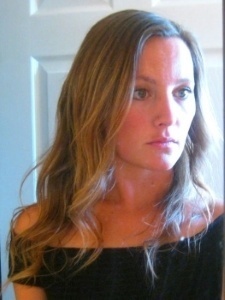 Joss is a home cook who enjoys cooking day in and day out for her family. Ever since she was a child, she had a passion for cooking and baking and knew it was the right path for her! She joins us on 'In the Kitch' to share with you some of her favorite recipes.