How to Make a Charcuterie Board
In the Kitch is reader-supported. External links may earn us a commission at no additional cost to you.
Elegantly simple, yet culinarily sophisticated. Filled with meat, bread, spreads, fruit, and other components, a charcuterie board offers you the opportunity to be creative in your choice of ingredients as well as with presentation.
Learning how to make a charcuterie board at home will make you want to explore this culinary masterpiece even more.
What is a Charcuterie Board?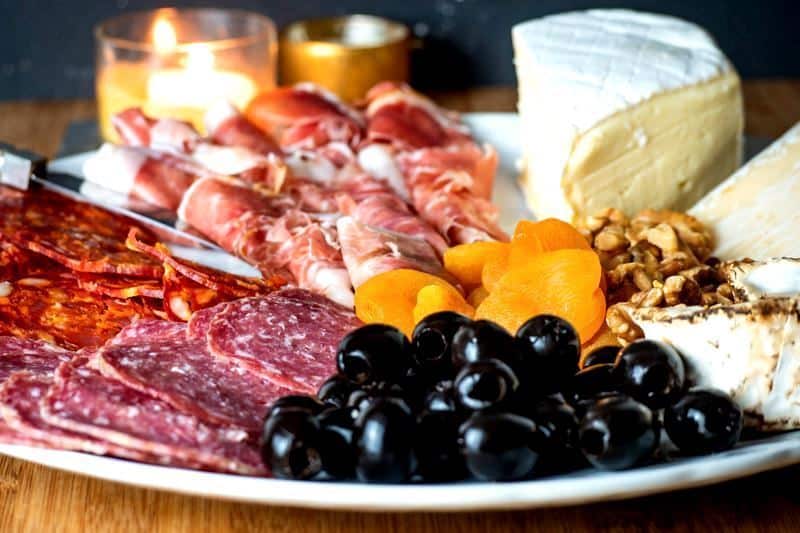 Often served as an appetizer or as a light meal for a casual gathering, a charcuterie board begins with selecting a range of ingredients. The term charcuterie is a French term for a shop that sells preserved pork products. That is the main reason why cured meats, like salami, chorizo, and prosciutto, are a central part of the modern presentation.
Cheese is a natural accompaniment to the salty, savory taste of cured meats. You can go with a hard option like manchego or cheddar and add a soft, spreadable choice like brie.
What takes a charcuterie board to the next level is the additional components that expand the texture and flavor options. Think sweet, briny, spreadable, fresh. Each component adds another possible combination, texture, or flavor to the mix. Let's learn how to assemble a charcuterie platter.
Tips for Creating a Charcuterie Board
In this tutorial, we will teach you how to put together a charcuterie board. But first, we will start with a couple of general tips:
When selecting your favorite ingredients, always remember to look for a balance in flavor. You can reach this balance by incorporating bitter ingredients (such as some of the charcuterie and cheeses) and sweet ingredients (such as fruits, jellies or chutneys).
Also look for a balance in textures: include hard cheeses and soft cheeses.
When assembling the board, start from the center. This will help you create a beautiful structure. Add containers for some of the elements; this will create additional shapes.
Always remember to add bread or crackers (you can include different types).
Remember to add at least one knife for each type of cheese.
Be creative with the ingredients. Besides the charcuterie and cheeses that are often included in boards, feel free to add dried fruits, fresh fruits, olives, and other elements that can add flavors and variety.
These are the products we selected for this board:
Cheese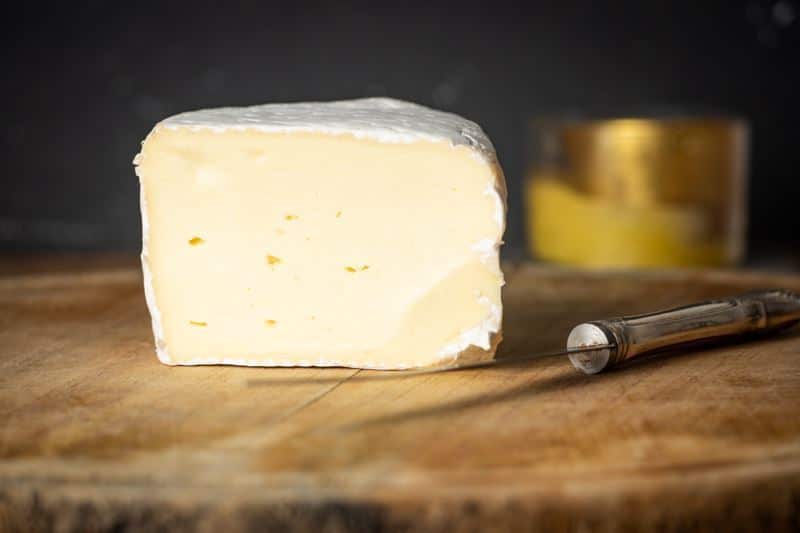 Brie cheese: soft and sweet.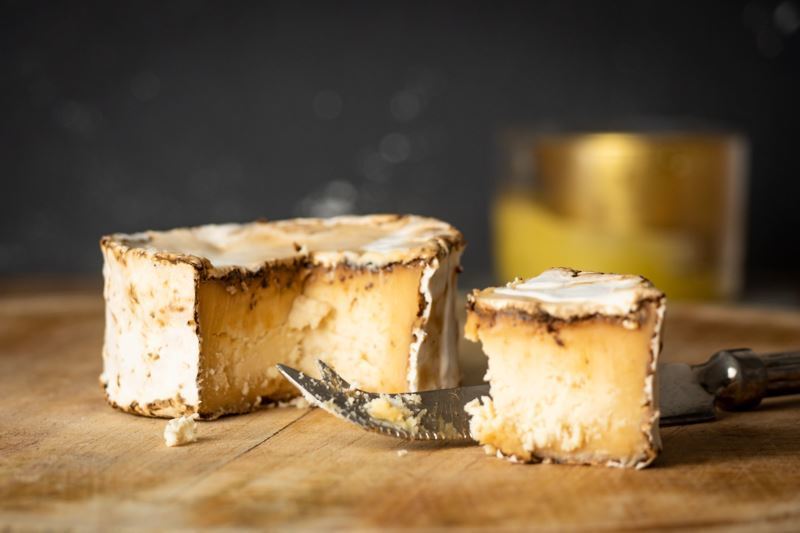 Goat cheese: strong flavor, mixed texture.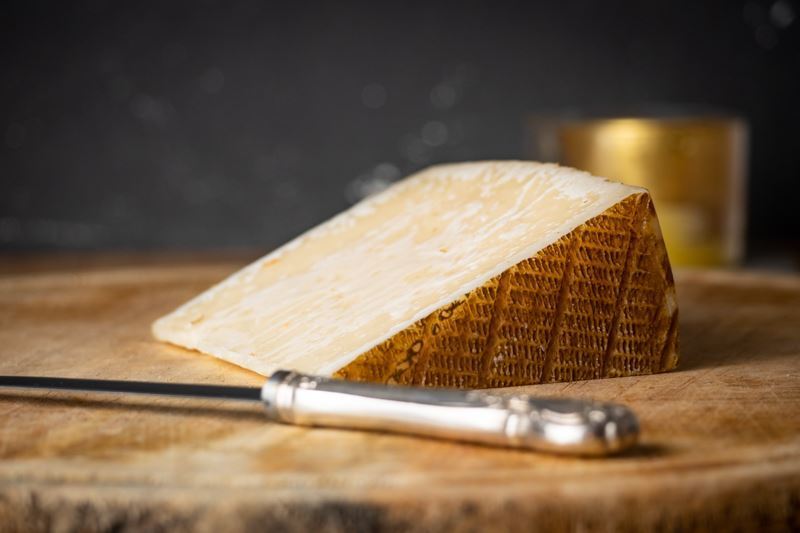 Manchego cheese: strong flavor, hard texture.
Breadsticks & Crackers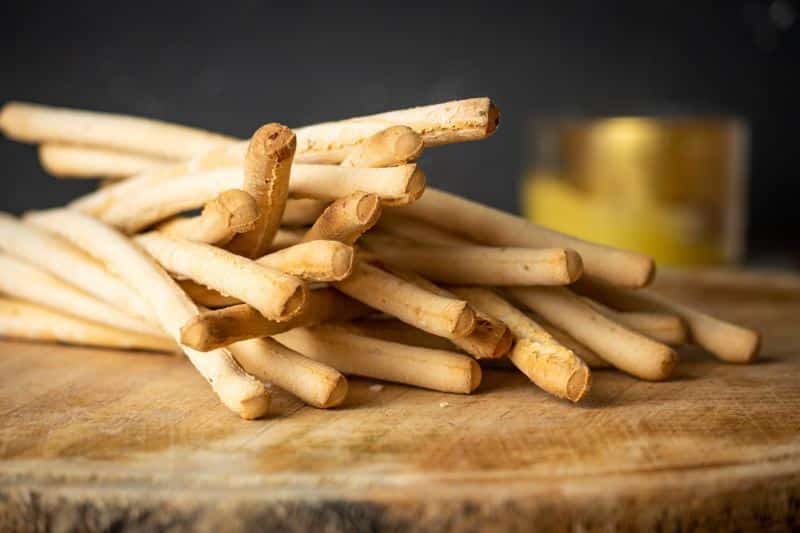 This is a key element of the board, and you can include several types of crackers, breads and other ingredients to have with the cheeses and charcuterie. Cornbread is a popular choice.
Olives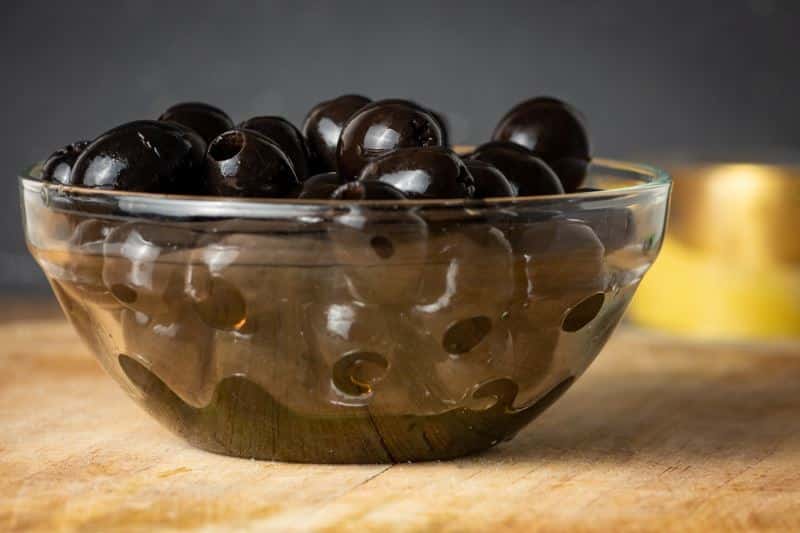 Olives are addictive for some, and will offer an acidic flavor that is hard to find on the board otherwise.
Nuts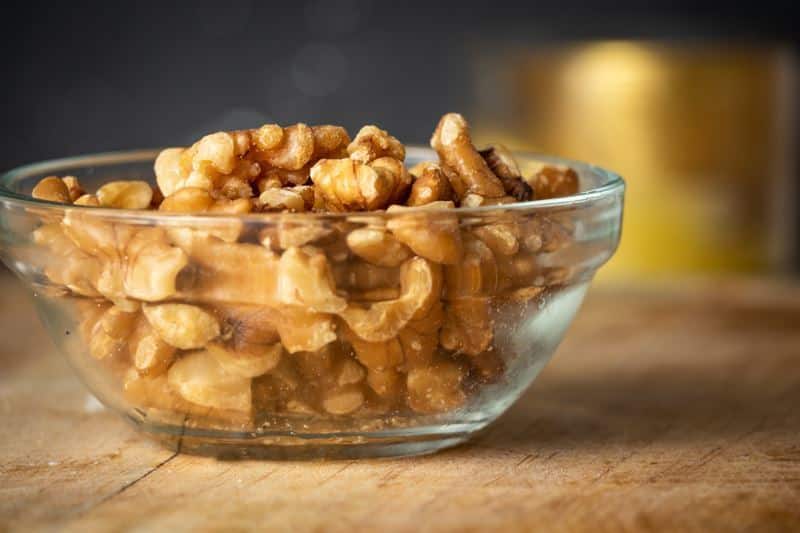 Nuts are especially good for holiday parties. We used walnuts.
Something Sweet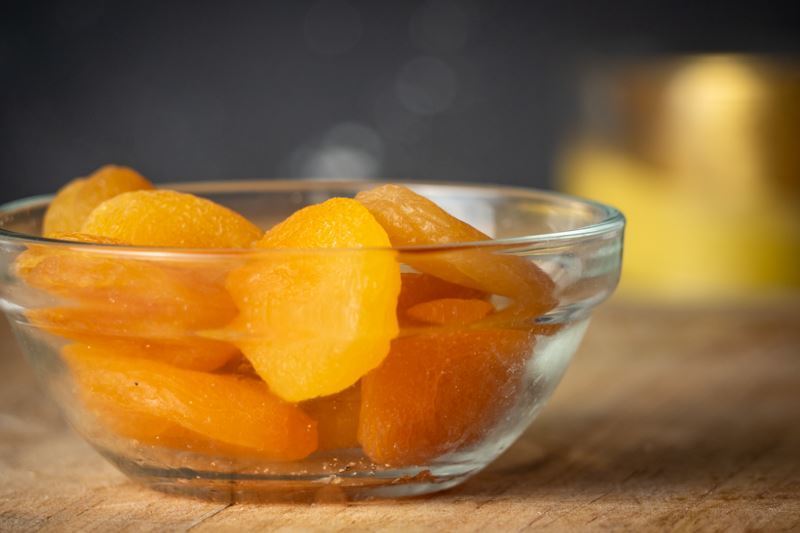 There is nothing better than dried apricots to bring a little sweetness to the board. Fresh grapes or jams are another great option.
Charcuterie (Cold Cooked Meats)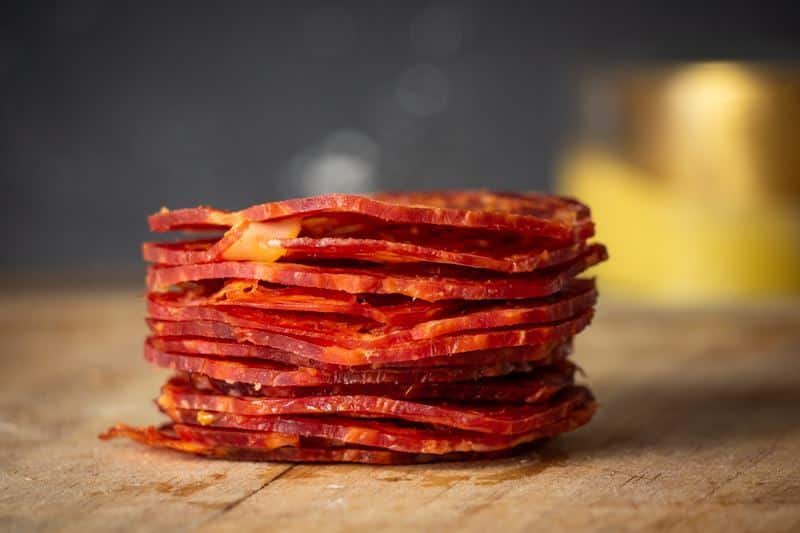 Chorizo (pork sausage): strong flavor.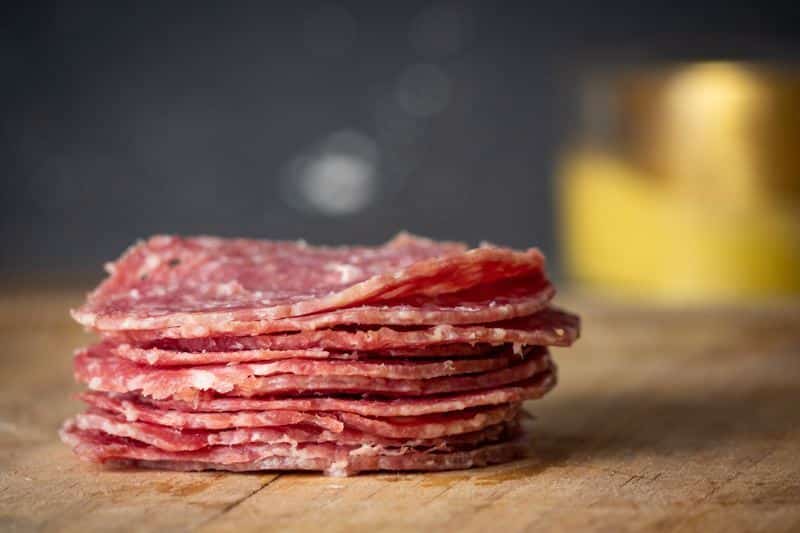 Salami: soft or medium flavor.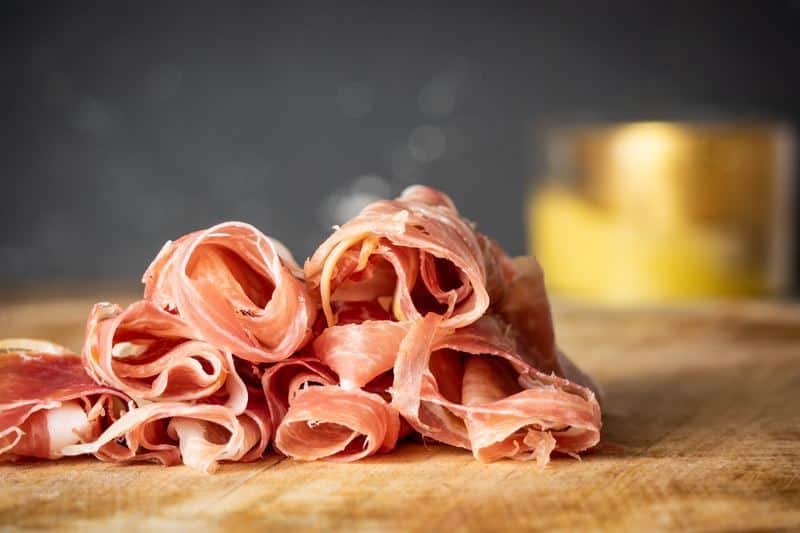 Prosciutto: salty and medium flavor.
Completed Charcuterie Board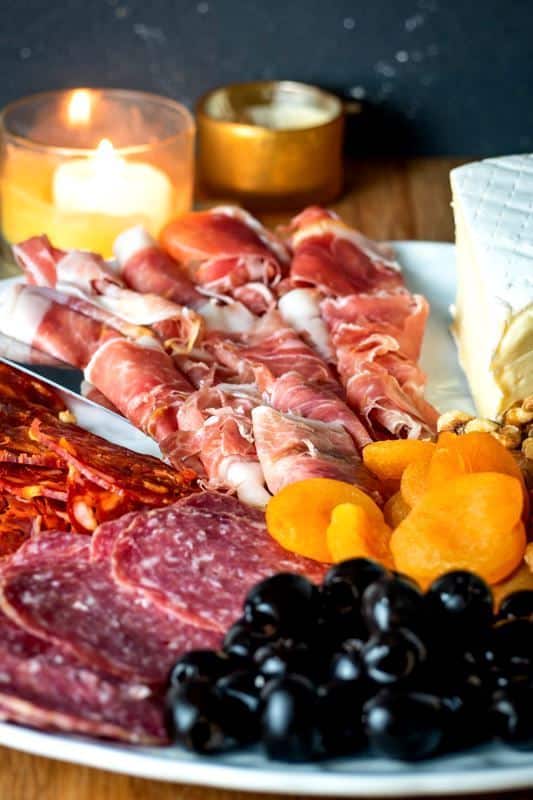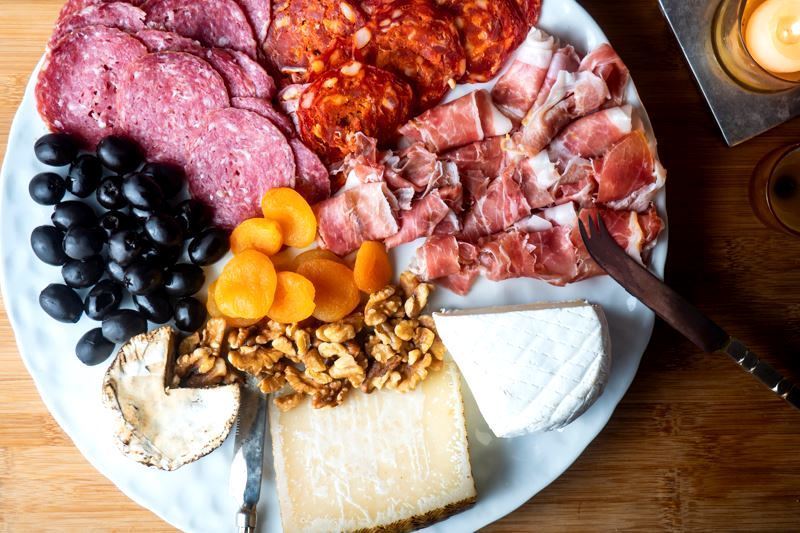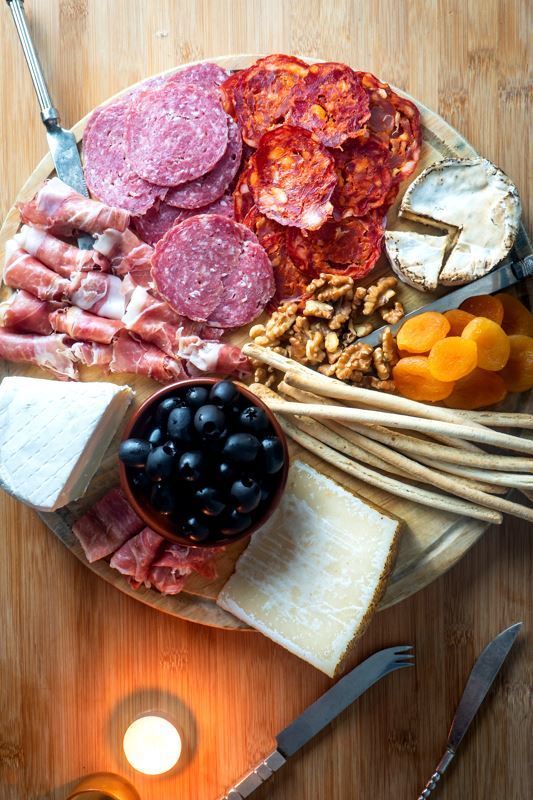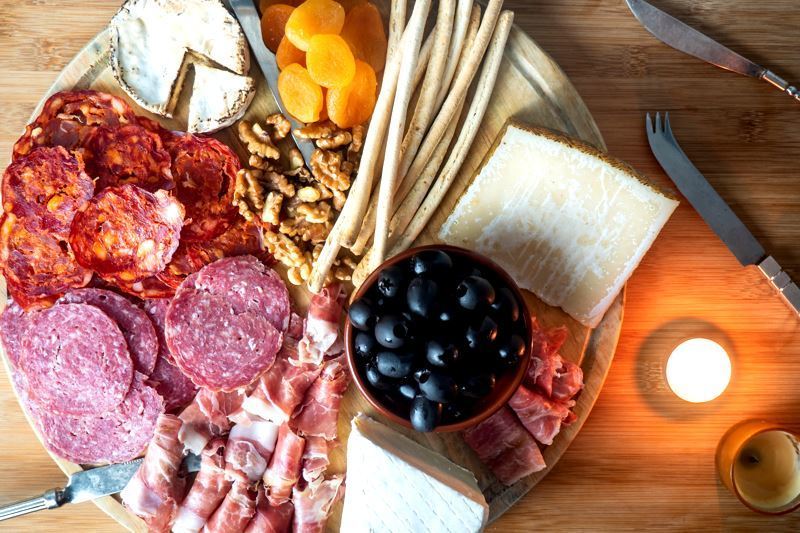 After creating your first charcuterie board, the next step is to explore other flavors and components for your next one.
Think of meat as the heart of your board. Sliced meats like prosciutto and capicola are traditional as are cured meats like salami, pepperoni, and mortadella. Non-traditional options include smoked sausage, chorizo, souse, and summer sausage.
Cheese adds sophistication to the board. Mix up soft and hard varieties. Soft ones give a silky creamy note while hard ones bring sharper flavors and textures. Think Brie, Havarti, Provolone, Mozzarella, Gouda, and Feta for starters.
Go wild with your accompaniments. Add briny flavors with pickles and gourmet olives. Add sweet components like dried fruits. Bring bread and crackers in a few varieties. Whole grain crackers, thin slices of French bread, and hard bread sticks are just a few examples. Add spreads like pate, hummus, tapenade, stone ground mustard, chutney, and marmalade.
The beverages you serve with your charcuterie board add additional flavor and complexity. You can bring out a rich red wine like a Shiraz or go with a lighter white like Alsace Riesling. Offer a variety of craft beers ranging from a pale ale to a rich lager. Add non-alcoholic options like cider, herbal tea, hot chocolate, or lemonade.
Are you ready to start creating a tasty charcuterie platter?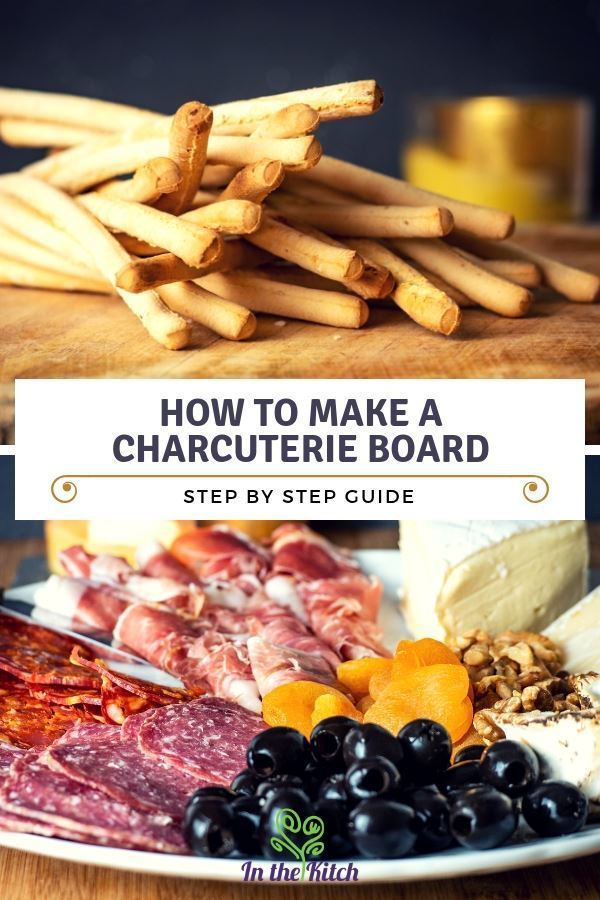 Looking to further enhance your cooking skills? Check out…How to Make Buttercream