How to Chop Ginger
Ginger is a root that produces a fragrant spice. It is commonly used to season Indian and Asian cuisine. Ginger can be used in tea and in making candy. Pickled ginger is often served alongside sushi. Picking your fresh ginger is an important step. You want a piece that isn't too wrinkly or soft and you want to avoid a ginger root that has mold on it. This tutorial will walk you through how to chop ginger, peel ginger, and some suggestions on how to use your freshly cut ginger. To start, you'll need a fresh ginger root, a spoon, a knife, and some water.
In this tutorial, we will teach you how to chop ginger. You will need:
Step #2. Clean the Ginger
Clean the ginger root under running water, making sure you remove any leftover dirt.
Using a small spoon, remove the skin of the ginger. It should come off easily.
Step #4. Cut into Long Strips
Cut the root in long slices.
Chop the slices into thin cubes. Enjoy!
You can make an easy marinade for fish, pork or other meat by mixing the chopped ginger, soy sauce, sesame oil and a pinch of honey. It can be a great addition to a stir fry.
After cutting your ginger, you'll need to know how to store ginger. If you plan on using your ginger within a few days of cutting it, you can blot it with paper towels and then place in a sealed plastic bag. It is important to push the air out. You can store your sealed ginger for up to a week in your refrigerator. You can also freeze your chopped ginger. To do this, place your ginger in small portions on a parchment lined tray. Place the tray in the freezer and let the ginger freeze solid. After the ginger is frozen, remove them from the tray and place in an airtight container. To use, you can let thaw for a few minutes or add directly to the dish you're preparing.
What is your favorite use of freshly chopped ginger? Do you have any storage tips? Let us know!
Tutorial Images Credit: In the Kitch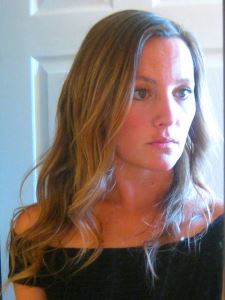 I am Joss, the creator and editor of In the Kitch. I am inviting you on this food journey with me to learn, grow and bring out that inner chef in you. I hope to inspire you to get creative in your own kitchen!