How to Cook Brown Rice on the Stove
Understanding the difference between brown rice and white is essential when learning how to cook brown rice on the stove. Despite all of the opinions about which one is healthier, people should know that brown rice IS white rice. The only difference is that brown rice still has its husks. This makes it much more beneficial if you are wanting to add exceptional amounts of fiber to your diet. Brown rice can be cooked on the stove relatively quickly. It is an inexpensive grain that can become the hearty base for a variety of gourmet meals. Use the following guide to expertly introduce brown rice into your meal plans.
Prep Time: 20 mins.
Cook Time: 20 mins.
Step #1. Prepare the Ingredients
Step #2. Wash & Rinse the Rice
Step #3. Bring Water to a Boil
Place the rice in a deep pot. Pour in the water and add a pinch of salt. Bring to a boil and then lower heat to minimum.
Cover with the lid and let it cook for 20 minutes, or until rice is ready.
Step #5. Heat Olive Oil in Skillet
Heat olive oil in a skillet and add the green onion.
Step #6. Fry Green Onion & Mushrooms
Add the dried mushrooms and cook for about 2 minutes.
Once the rice is ready, fluff the grains using a fork.
Step #8. Combine the Ingredients
Combine the rice with the scallions and mushrooms. Season if desired.
The differences between white rice and long grain, or short grain brown rice will help with your meal preparation. Remember, brown rice tends to have a nuttier flavor than white rice. It is filling, and will add perfect dimensions to your recipes that white rice cannot. Learning to cook brown rice on the stove whenever it is needed can boost your lifestyle. A steady supply of brown rice is at the center of meal plans for people like bodybuilders, fitness competitors, or people trying to lose weight in a healthy way. Did this easy prep recipe change your mind about including brown rice in your daily nutrition plan? The simplicity of cooking this grain is attractive, and should be available to all of your health-conscious friends.
Tutorial Images Credit: In the Kitch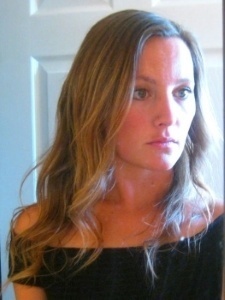 Joss is a home cook who enjoys cooking day in and day out for her family. Ever since she was a child, she had a passion for cooking and baking and knew it was the right path for her! She joins us on 'In the Kitch' to share with you some of her favorite recipes.