How to Fry Tofu
Tofu is more accessible than ever before. This soy-based protein has exploded in popularity thanks to its unique texture, adaptable flavor, and health benefits. However, cooking tofu is still a mystery for many people.
Did you know that frying tofu at home is actually quick and easy? In just five simple steps, you can fry delicious tofu in less than half an hour. Crispy on the outside and soft on the inside, fried tofu tastes great dipped in sauce or as an addition to salads or stir-fries. Follow the steps below to learn how to fry tofu perfectly:
Prep Time: 20 mins.
Cook Time: 5 mins.
Step #1. Prepare the Ingredients
Prepare all of the ingredients before starting to cook:
Cut tofu in small pieces and insert them into wooden skewers.
Step #3. Coat the Tofu with Sauce
Mix soy sauce and honey. Cover the tofu pieces with the sauce.
Heat sesame oil in a skillet. Cook the tofu pieces until golden brown on every side.
Step #5. Cover with Sesame Seeds.
Cover with sesame seeds and serve.
And that's it--with six ingredients and five easy steps, you have delicious, wholesome tofu that's ready to eat. Make sure to use firm or extra-firm tofu in order to achieve a golden, crispy crust. The sesame oil and soy sauce add rich flavor, but the calcium, minerals and protein present in tofu make this dish a great option for the health-conscious. Since fried tofu can be incorporated into many different meals, this is definitely a recipe to keep close at hand. How will you enjoy your fried tofu?
Tutorial Images Credit: In the Kitch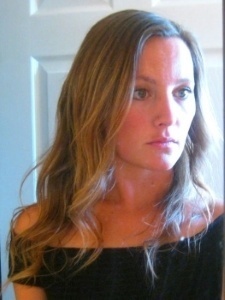 Joss is a home cook who enjoys cooking day in and day out for her family. Ever since she was a child, she had a passion for cooking and baking and knew it was the right path for her! She joins us on 'In the Kitch' to share with you some of her favorite recipes.