Dark as the night, this black fog cocktail contains the rich, malty taste of Guinness with the sweetness of raspberry liqueur. This black drink might look intimidating, but it's actually infused with a certain sweetness that brings out the coffee and chocolate flavors present in the Guinness.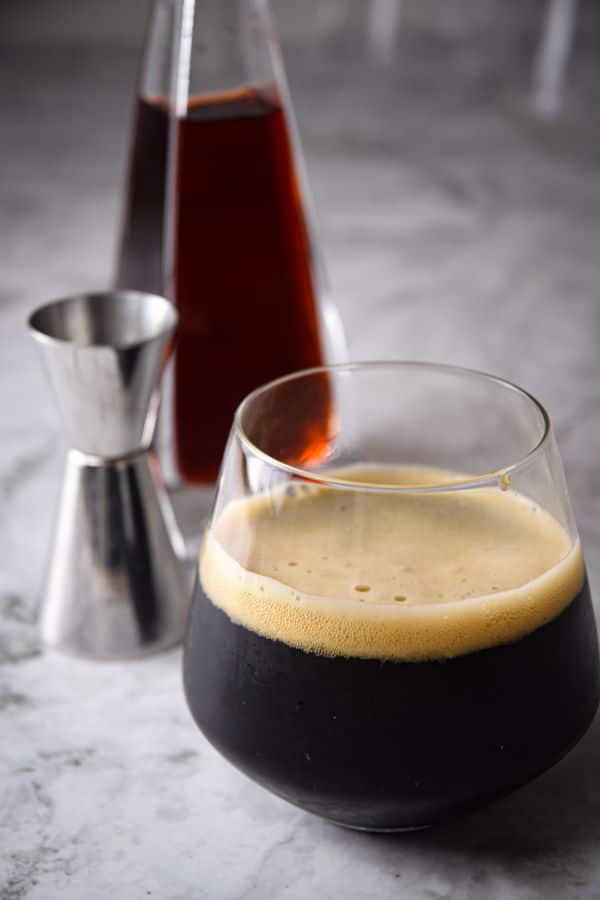 It's a great after-dinner drink to be enjoyed after you just polished off a shepherd's pie or a hearty beef stew. Invite your friends over to talk and play cards over a round of black fog cocktails.
If you're a Guinness fan, you know that this classic stout pairs well with rich, hearty meals like kidney pie or steak and mashed potatoes. This black fog cocktail enhances the headiness of Guinness with the sweet flavor of raspberry liqueur, making it a great dessert drink.
Even if you aren't a fan of Guinness, you may end up pleasantly surprised with the flavor of this trendy beverage!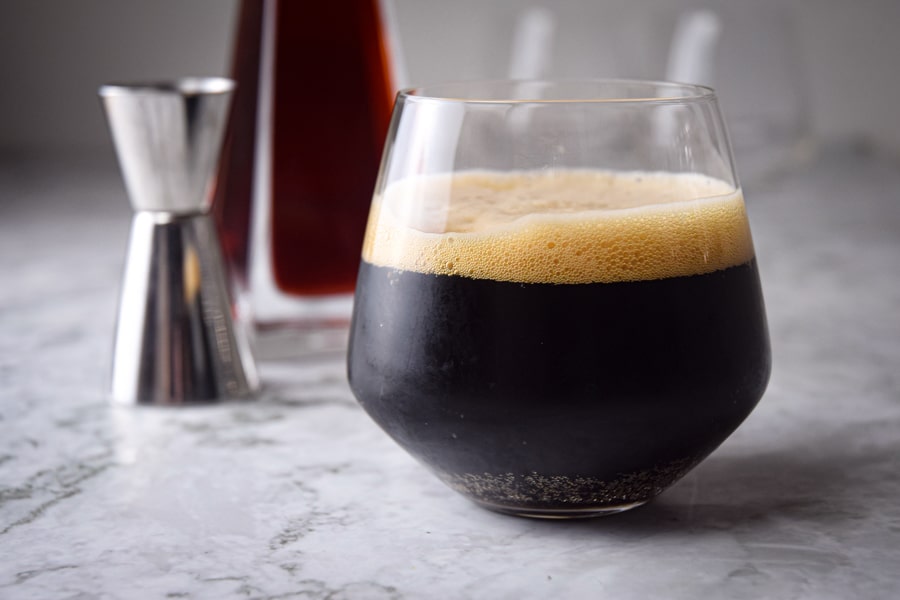 It's perfect for enjoying after dinner while you're talking with friends or lounging in front of the fireplace. If you've always enjoyed your Guinness straight, you might be surprised by how much the raspberry liqueur brings out the surprisingly sweet and chocolate-y notes hidden underneath the maltiness of the beer. Sit back and enjoy the different flavors as they mingle on your palate.
This Guinness cocktail is great for entertaining friends, so if you're having a party at your house, make sure you've got some Guinness and raspberry liqueur handy (or make your own raspberry liqueur--it's quite easy, but would take a few weeks). It's heavy enough to give you a full-bodied experience, but light enough that it won't weigh you down after dinner.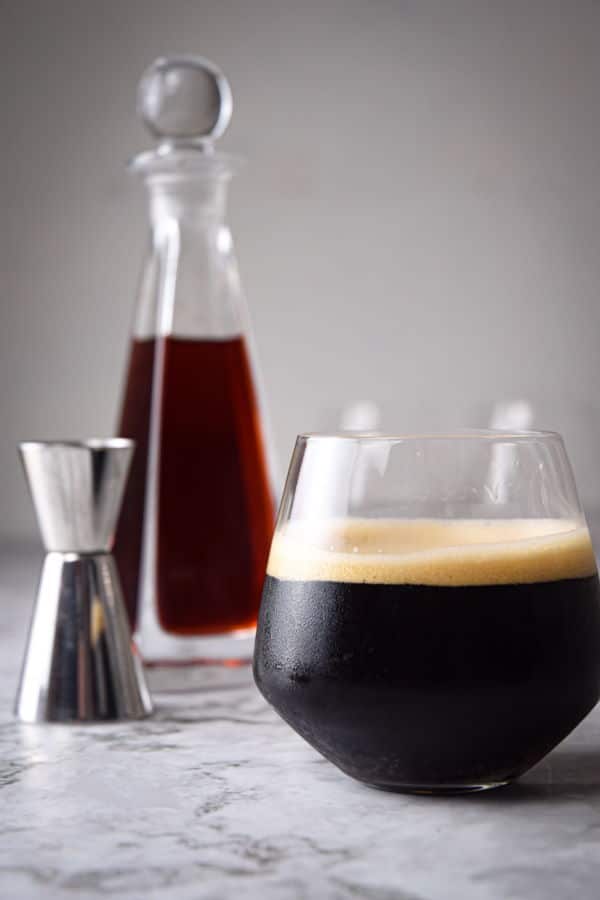 Try serving it with a raspberry-infused dessert like raspberry pie or raspberry cheesecake or a chocolatey dessert to complement the Guinness. You'll find that the cocktail brings out the sweetness of the dessert and makes the meal even more delicious.
This is one drink that you'll find yourself mixing at parties for a long time to come. And with Halloween just around the corner, this drink is very fitting to serve alongside some spooky decorations. Get creative with it!
As a Guinness fan, did you love this Black Fog cocktail? Let us know in the comments and please share!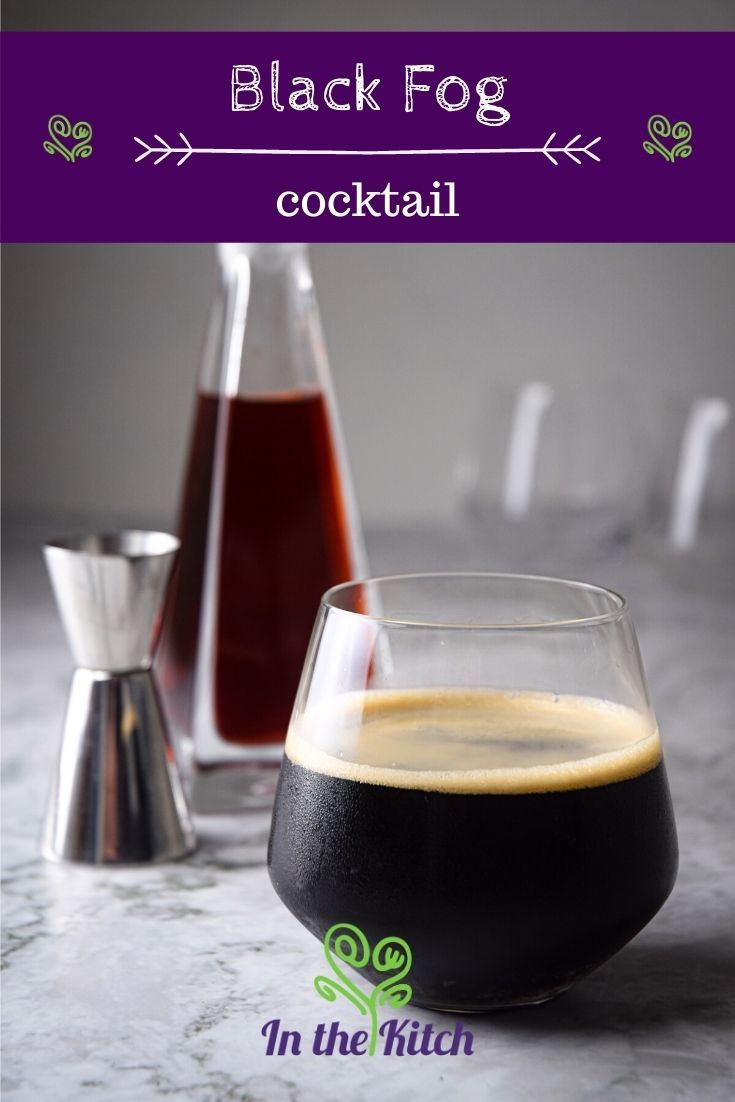 📋Recipe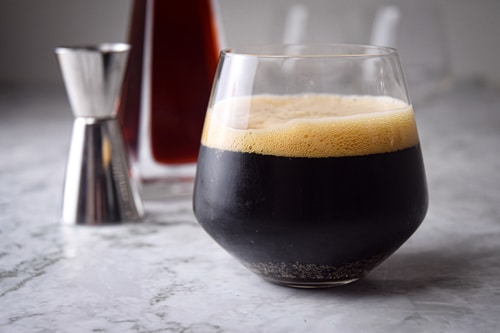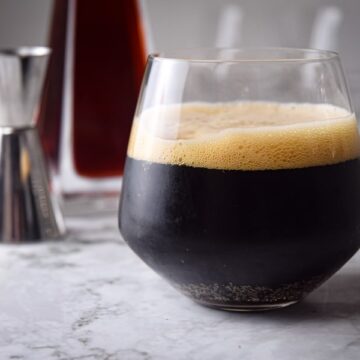 Black Fog Cocktail
This Black Fog cocktail is infused with a certain sweetness that brings out the coffee and chocolate flavors present in the Guinness.
Ingredients
1

can

Guinness dark beer

1-2

splashes

raspberry liqueur
Instructions
Slowly pour the dark beer into a tilted glass.

Add a splash or two of raspberry liqueur. Lightly swirl to mix and serve!
Nutrition
Calories:
289
kcal
Carbohydrates:
27
g
Protein:
2
g
Fat:
1
g
Saturated Fat:
1
g
Sodium:
18
mg
Potassium:
96
mg
Sugar:
14
g
Calcium:
14
mg
Nutrition information on In the Kitch is provided as a courtesy and is an estimate only. It may not include toppings and/or sauces.
Want to see our recipes in action?
Subscribe to our channel on Youtube!
Craving a warm bowl of soup? Try our Red Lentil and Dill Soup