Cool, sweet, and refreshing, Brazilian lemonade is a tropical-inspired treat that'll make you feel like you're on a hot and sunny vacation.
Condensed milk might not seem like your typical lemonade ingredient, but it adds a sweetness and creaminess that makes this a lemonade recipe like no other. And the limes round out the flavor profile with a tangy, refreshing kick.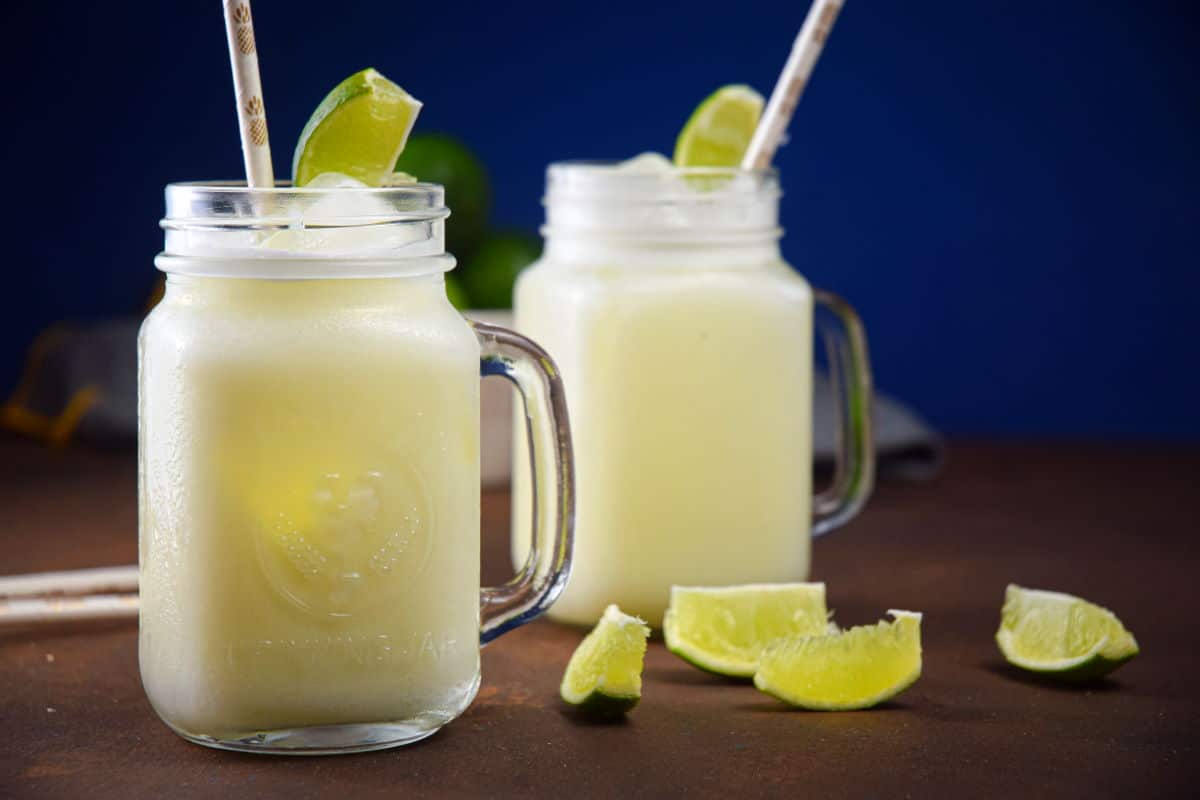 Whether you're hosting a backyard party, a family get-together, a neighborhood barbecue, or a weekend camping trip, this tangy, refreshing drink is the perfect complement to your outdoor activities. This so-called "lemonade" is actually made with limes, which offer a tropical twist to the classic lemonade recipe.
The sugar and sweetened condensed milk add just enough sweetness and creaminess to counter the tartness of the limes, without being overpowering. It's a simple drink you can make in just a few minutes. It should be served immediately because it will start to separate a day later and becomes a tad more bitter in my experience.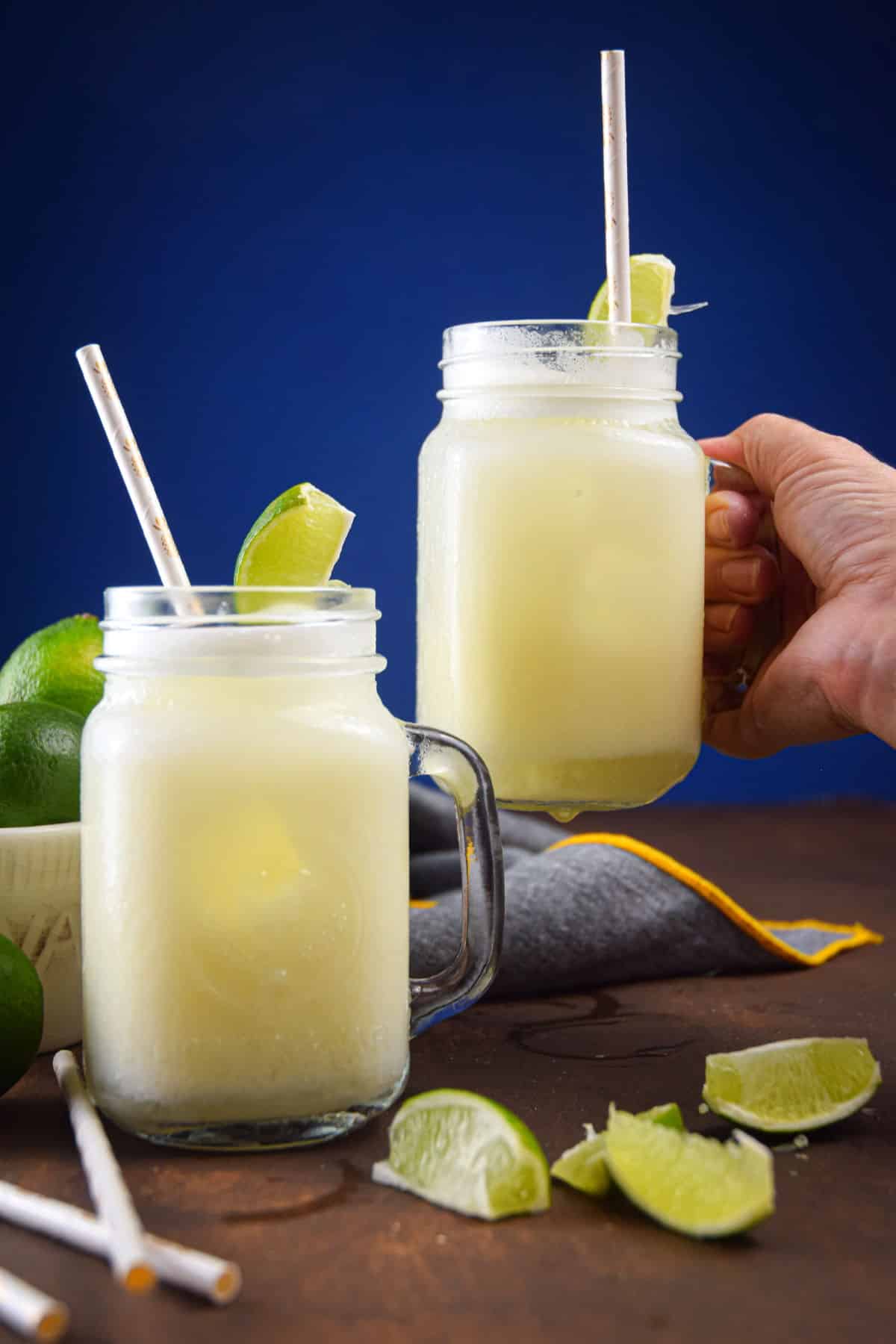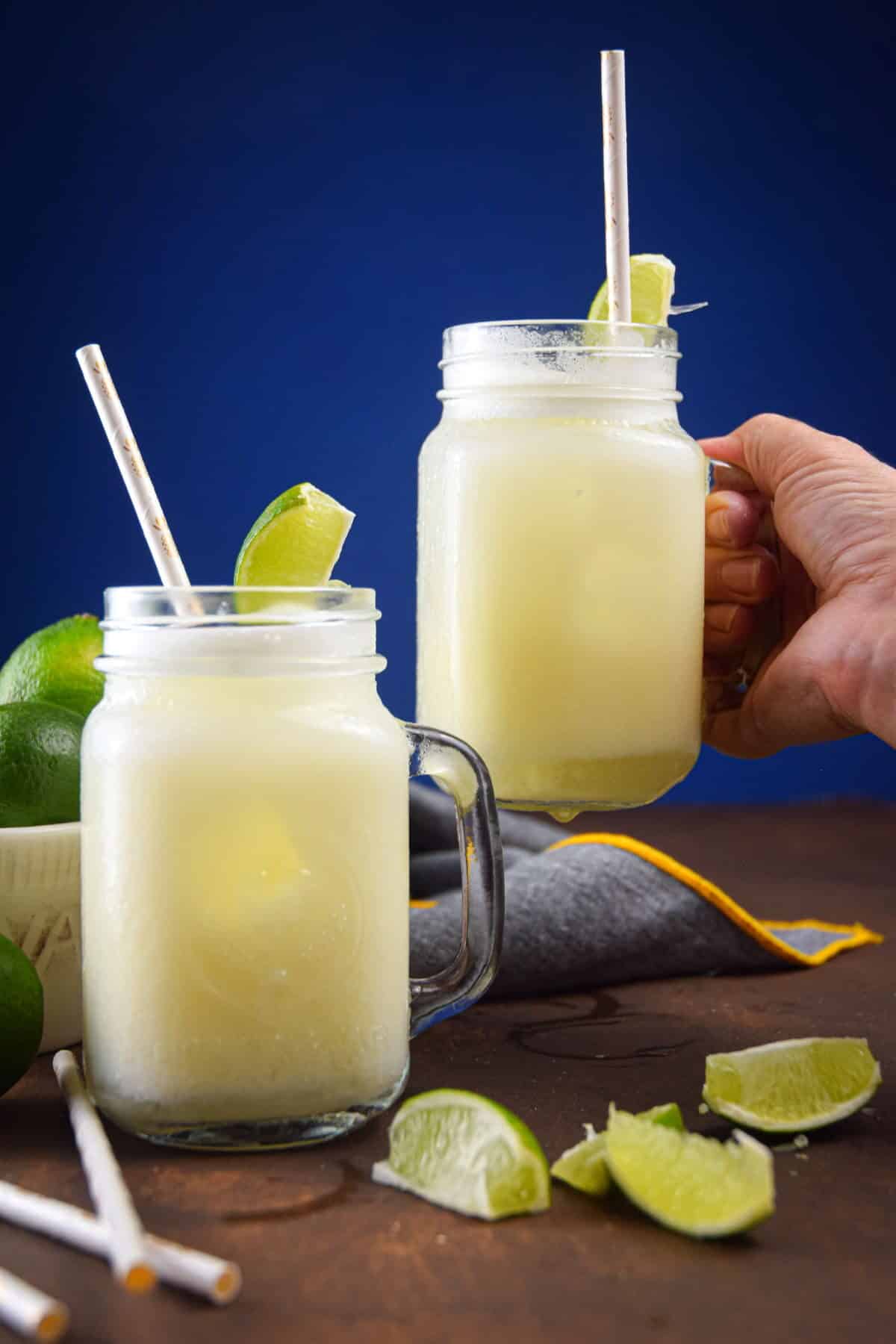 If you want to make your drink even more festive, try serving it in individual glasses with a slice of lime on the rim. For outdoor entertaining, chill the glasses in the fridge before serving–it'll keep your drinks cold for a longer amount of time.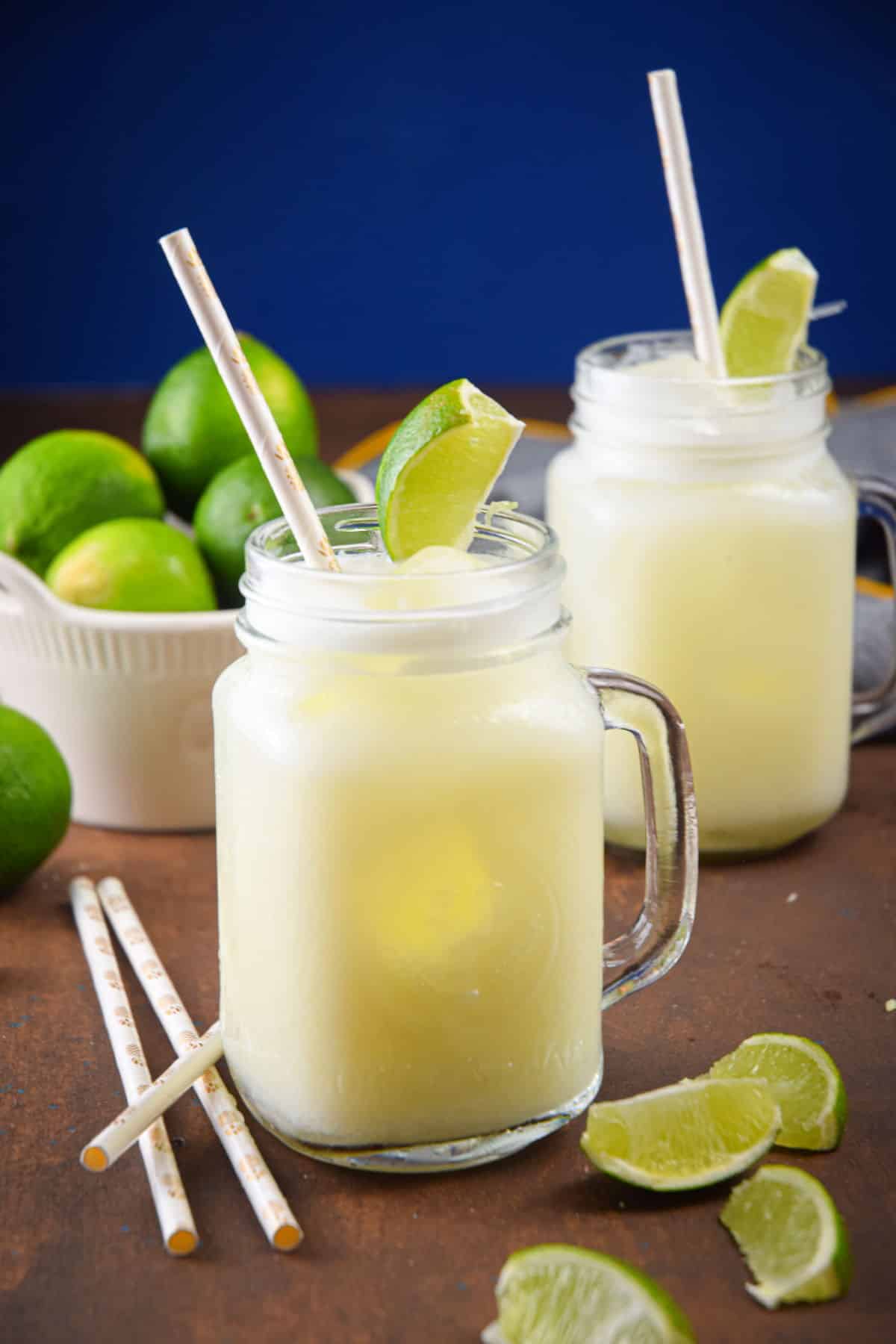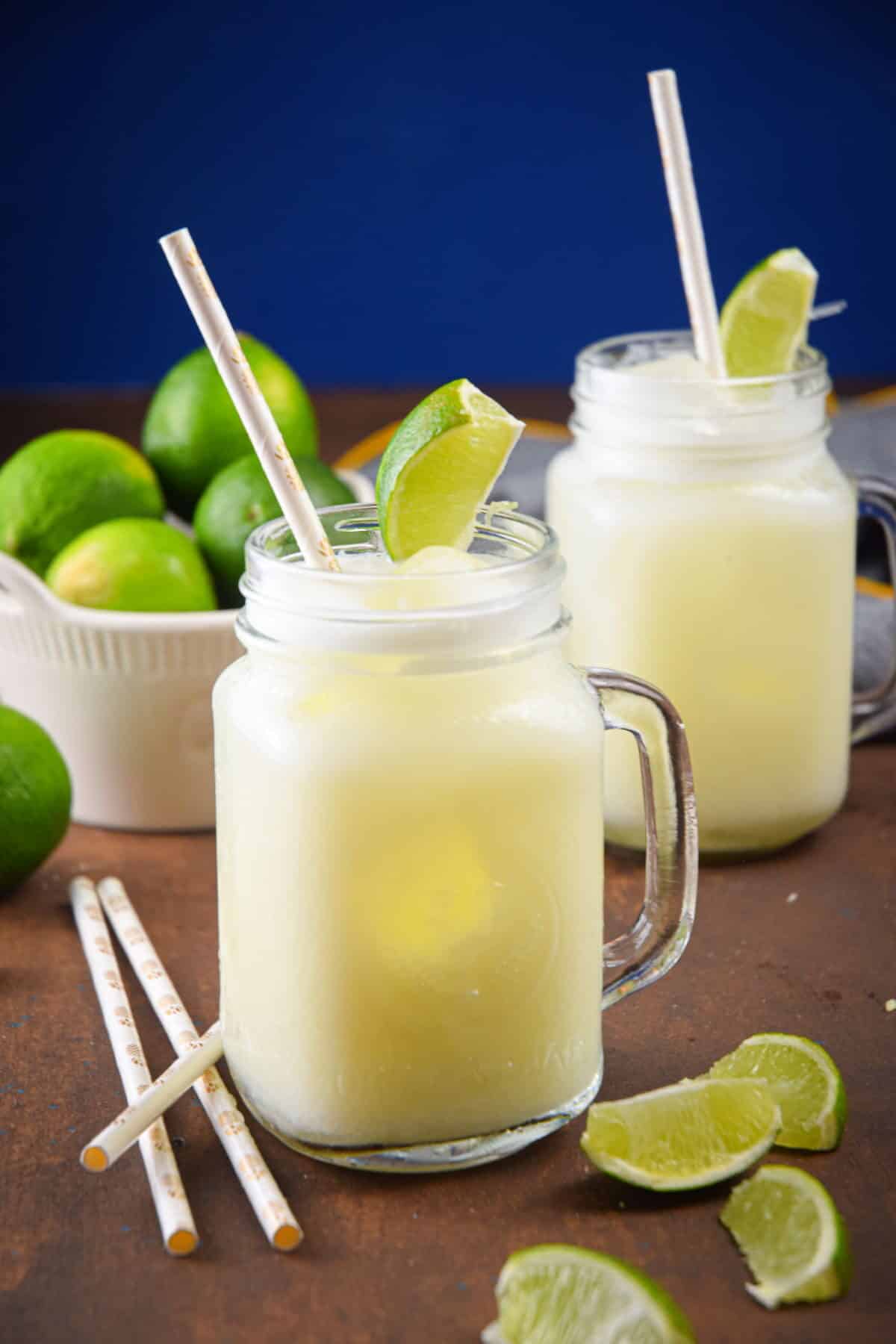 You can also "wow" your guests by mixing the drink in front of them. At first they might balk at the addition of sweetened condensed milk, but when they actually try the drink, they'll wonder why they hadn't tried it sooner.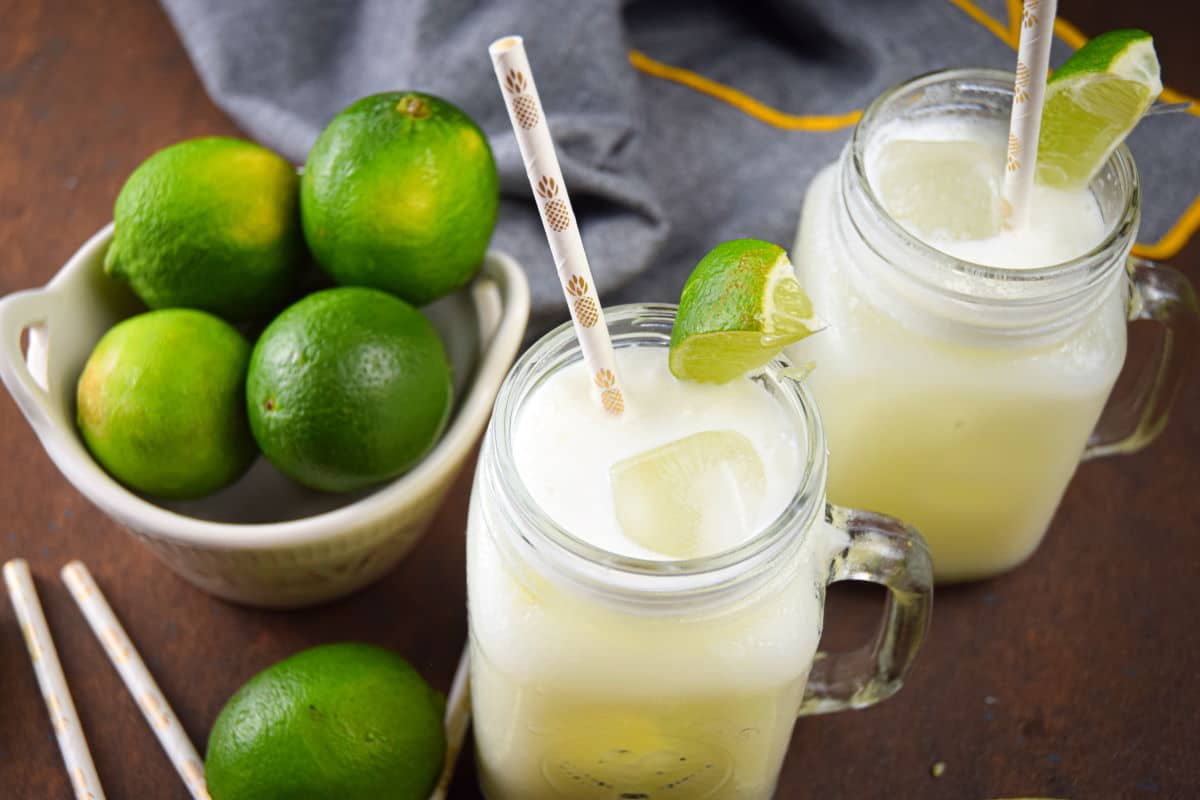 Make sure you've got lots of ice and extra limes on hand; the clink of ice and cut limes in the pitcher makes the drink even more refreshing.
Of course, this drink isn't just for summertime; you can whip up a batch of Brazilian lemonade any time you feel like having a taste of the tropics. What are your favorite ways to customize your lemonade? Let us know in the comments.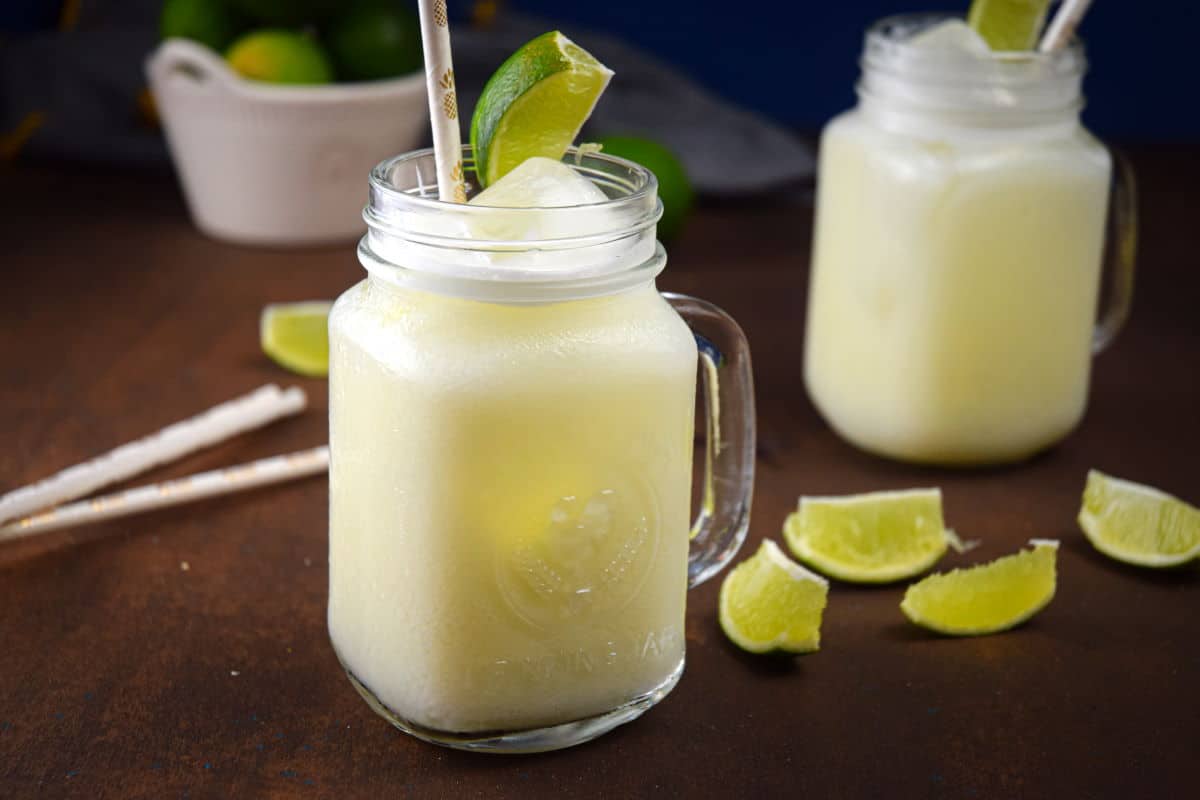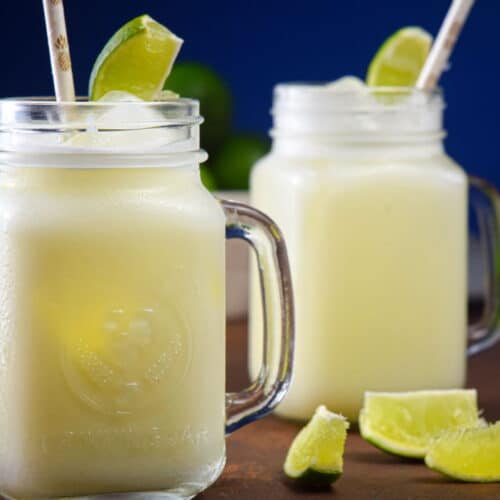 Brazilian Lemonade aka Limonada Suíça
Cool, sweet, and refreshing, Brazilian lemonade is a tropical-inspired treat that'll make you feel like you're on a hot and sunny vacation.
Instructions
Wash the limes, cut off the tops and bottoms and slice each lime into 8 wedges. Remove the white pith.

Combine the lime wedges, sugar, sweet condensed milk and water in a blender and pulse for a few seconds.

Strain the juice through a fine-mesh strainer, pressing on the pulp to extract all the juice. You don't want to leave any of the lime bits in there.

Serve immediately with a lot of ice! You can add more sweetened condensed milk to taste, if needed.
Nutrition
Calories:
168
kcal
Carbohydrates:
39
g
Protein:
2
g
Fat:
2
g
Saturated Fat:
1
g
Cholesterol:
7
mg
Sodium:
34
mg
Potassium:
105
mg
Fiber:
1
g
Sugar:
36
g
Vitamin A:
68
IU
Vitamin C:
10
mg
Calcium:
71
mg
Iron:
1
mg
Nutrition information on In the Kitch is provided as a courtesy and is an estimate only. It may not include toppings and/or sauces.
Want to see our recipes in action?
Subscribe to our channel on Youtube!
Frequently Asked Questions
What is Brazilian lemonade?
It's a Brazilian-style, creamy lemonade that is actually made out of limes, including the peel.
What else is Brazilian lemonade called?
It is also called limonada suíça (in Portuguese) or Swiss lemonade. Although it is a Brazilian drink, the name 'Swiss Lemonade' apparently comes from one of the main ingredients: sweetened condensed milk. The label on the can had a picture of a Swiss milkmaid on it.
Hungry for more? Try our Shirley Temple Punch