Peachy Iced Green Tea
In the Kitch is reader-supported. External links may earn us a commission at no additional cost to you.
There are few things better in the summer than a tall glass of iced tea. Sweet, herbaceous, and sure to quench your thirst like nothing else, iced tea really is the sure sign that warm weather is upon us.
That said, drinking the same drink all the time can get a little boring. If you're like us, you're always looking for new tastes and flavors to try to spice things up. Enter the peachy iced green tea.
This deceptively simple recipe for tea packs a fruity punch once you get to sipping it. It's on a completely different level from anything you'd get out of a bottle and more than worth the effort to brew up a pitcher's worth.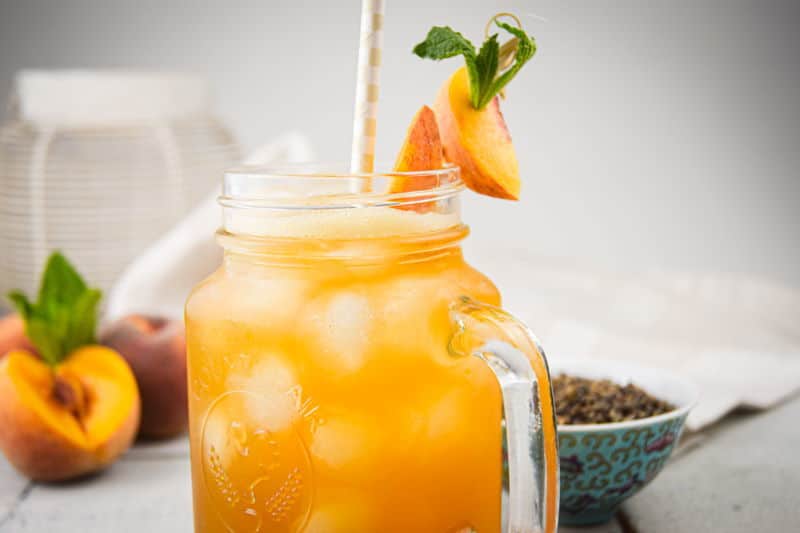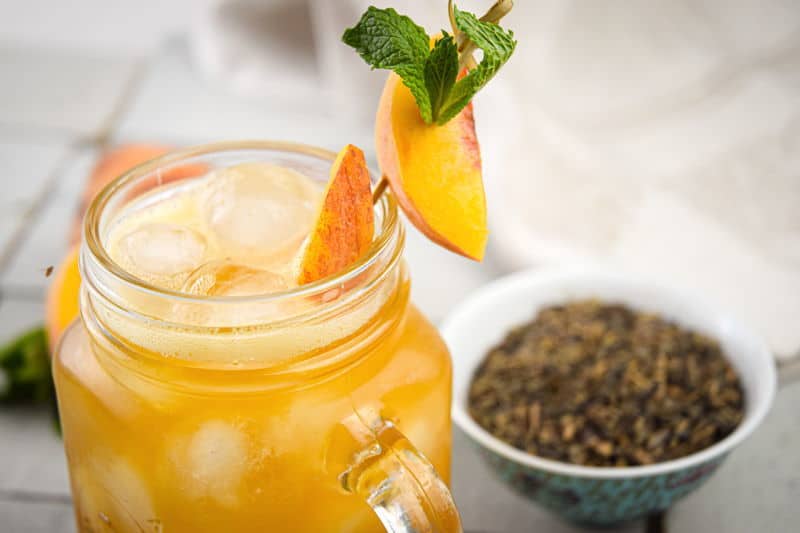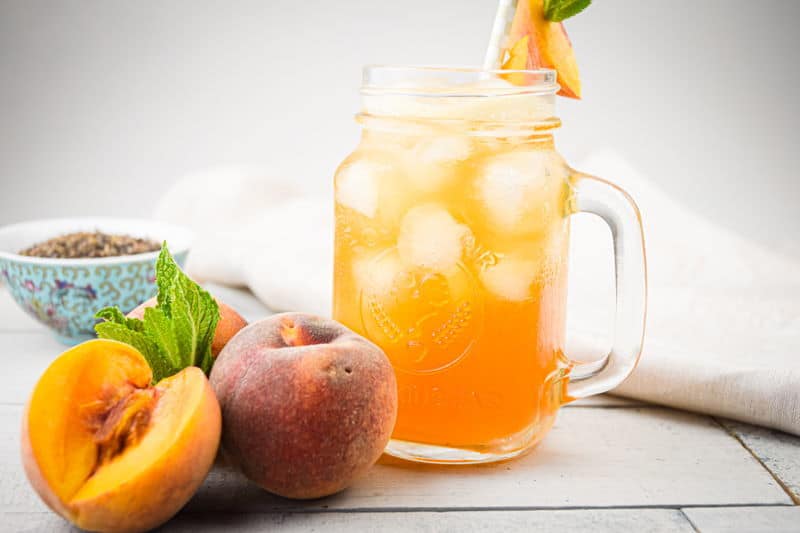 Peachy iced green tea is as delicious as it is easy to make. The key is to use the best ingredients you can when making it. If your water doesn't taste good, your tea won't taste good. Peaches aren't ripe? That's not going to make some very good juice. Opt for fresh, ripe peaches.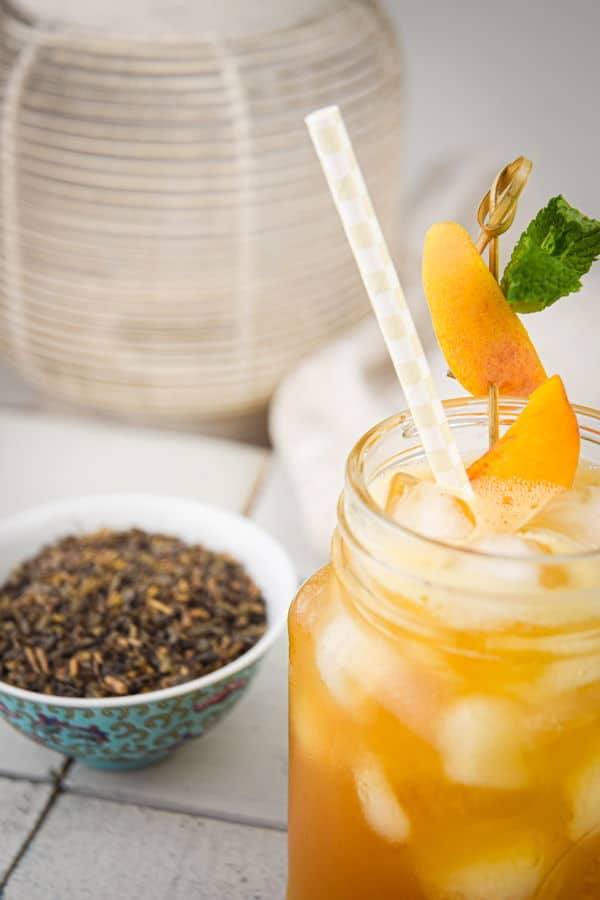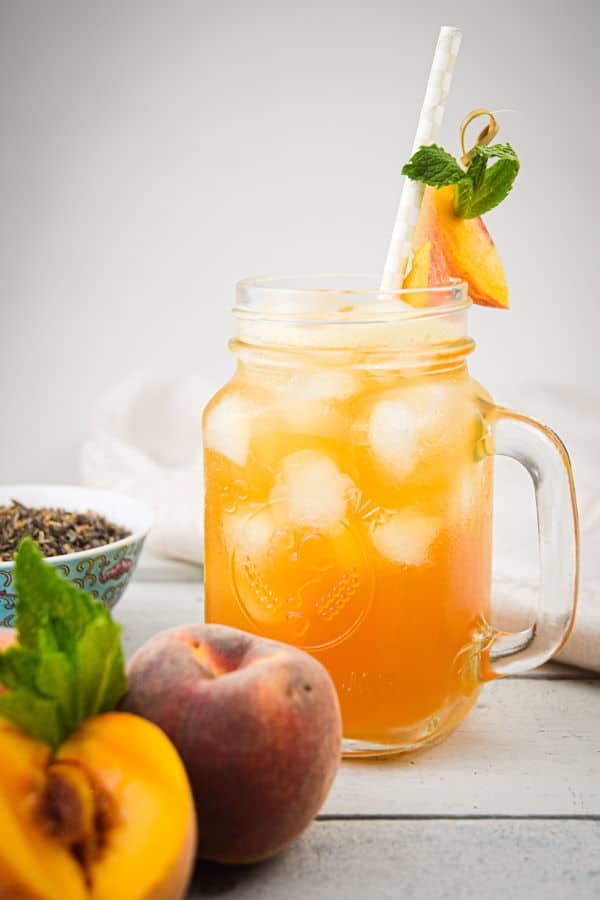 There's also a myriad of ways to change up this recipe to your personal tastes. Green teas, especially those originating from around the Indian subcontinent, pair incredibly well with most sweet fruits, meaning you can try all sorts of combinations with the peach juice.
Follow this recipe for peachy iced green tea below and taste the results.
What's your favorite way to drink tea? Any ideas for another delicious flavor pairing we should know about? Let us hear about it in the comments below.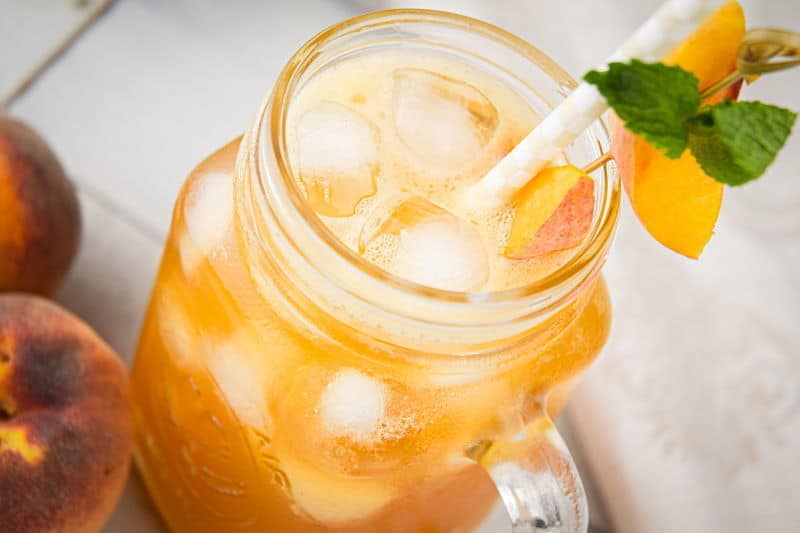 Peachy Iced Green Tea
There are few things better in the summer than a tall glass of iced tea. Sweet, herbaceous, and sure to quench your thirst like nothing else.
Ingredients
5

cups

boiling water

5

green tea bags

½

cup

sugar, honey or other sweetener

4

peaches

-

peeled, pitted and chopped
Instructions
Add boiling water to a large measuring glass or glass bowl.

Add the green tea bags and let them steep for 5 minutes. Mix in the sweetener until dissolved.

Chill in the refrigerator while preparing the peaches.

Purée the peaches in a blender or food processor. Strain the peach purée to make it smoother. It should equal about 1 to 1.5 cups peach juice. (You could also simply juice the chopped peaches if you have a juicer.)

Pour the peach juice and green tea into a pitcher and stir.

Refrigerate until chilled, at least 1 hour.

Serve in glasses over ice and garnish with peach slices and mint leaves.
Nutrition
Calories:
115
kcal
Carbohydrates:
30
g
Protein:
1
g
Fat:
1
g
Saturated Fat:
1
g
Sodium:
26
mg
Potassium:
208
mg
Fiber:
2
g
Sugar:
29
g
Vitamin A:
326
IU
Vitamin C:
7
mg
Calcium:
16
mg
Iron:
1
mg
Nutrition information on In the Kitch is provided as a courtesy and is an estimate only. It may not include toppings and/or sauces.
Thirsty for more? Try our Summer Mango-Pomegranate Soda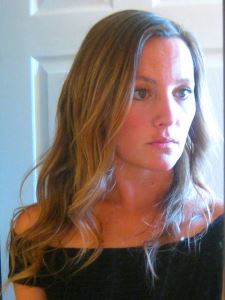 I am Joss, the creator and editor of In the Kitch. I am inviting you on this food journey with me to learn, grow and bring out that inner chef in you. I hope to inspire you to get creative in your own kitchen!