Fresh Hummus Dip Bowl
In the Kitch is reader-supported. External links may earn us a commission at no additional cost to you.
Fresh hummus is more than just a delicious and versatile snack. Not only is it extremely easy to make, this superfood is packed with a variety of vitamins and nutrients. Our fresh hummus dip recipe mixes hemp seeds, figs, olive oil, and greens with chickpeas for a refreshing dip everyone will love.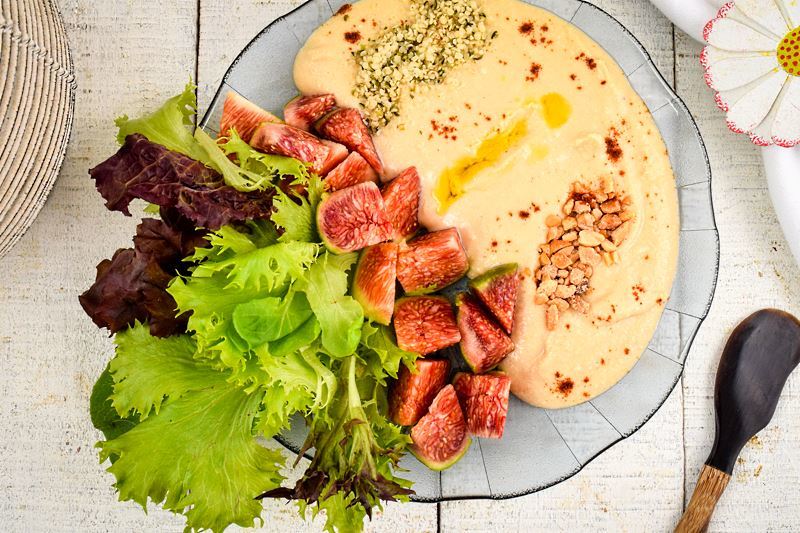 Hemp seeds are a unique addition to the traditional hummus recipes. These tiny seeds are packed with protein, heart-healthy fats, and fiber. They have long been touted as a popular holistic immune booster and have recently begun to be added to many popular recipes.
The figs also offer a healthy punch to this recipe. Of course, the slight sweetness adds an extra boost to the flavor profile of this dip.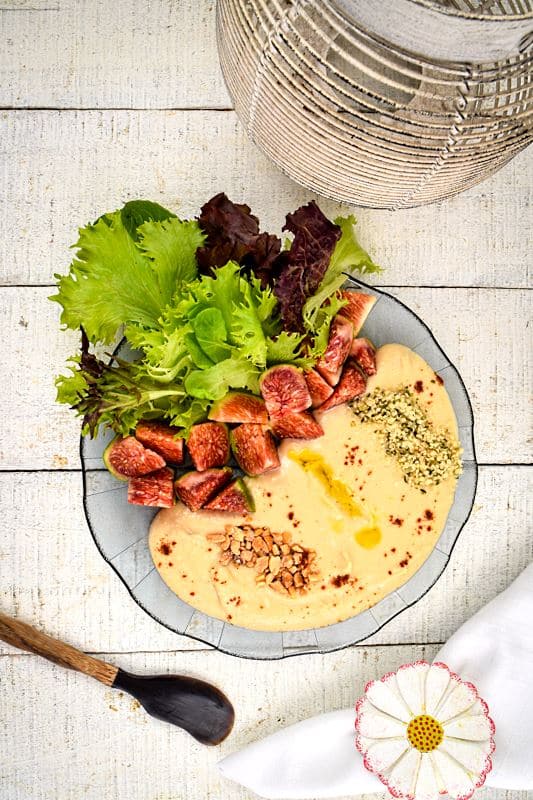 Ready in just ten minutes, this recipe is sure to please any crowd with little hassle in the kitchen. Our fresh hummus dip can be paired with fresh vegetables, such as carrots and celery. You can even add some indulgence with freshly baked pita chips flavored with sea salt, chili powder, or other seasoning of choice.
Try adding some roasted garlic to take your hummus to another level!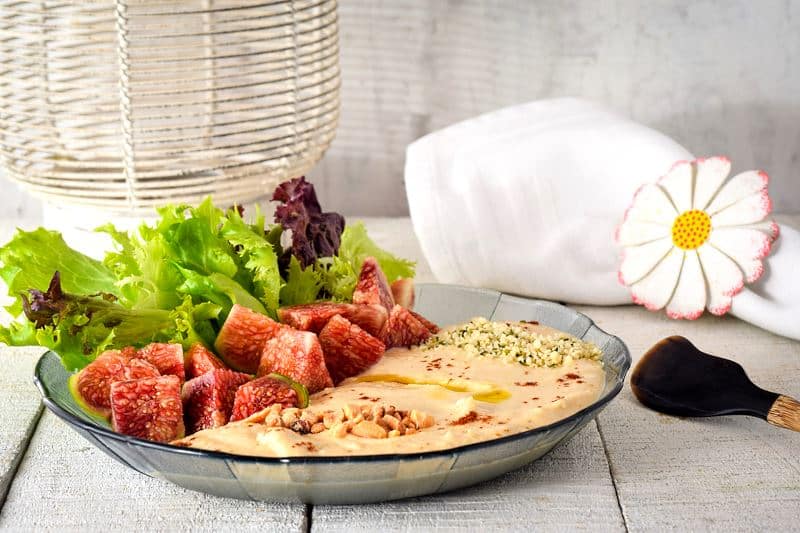 This recipe can easily be tweaked to make more for a large group. The best part is, there are no worries about what to do with leftovers. Any extra dip can be stored in an airtight container and stored in the refrigerator for up to a week.
Take a chance and make this recipe your own by adding your own unique ingredients. What is something you would add to this fresh hummus dip?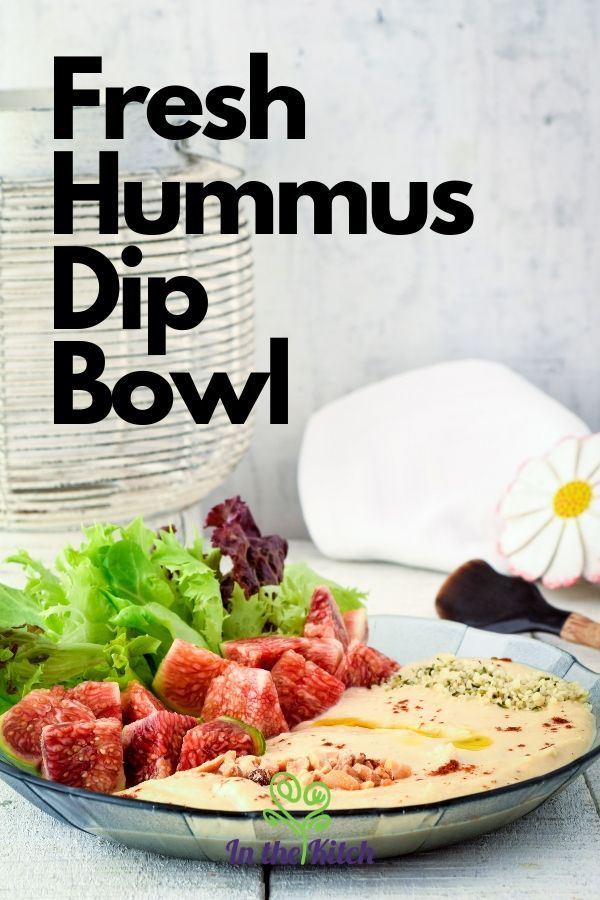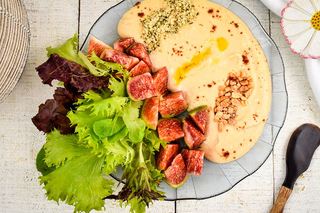 Fresh Hummus Dip Bowl
Our fresh hummus dip recipe mixes hemp seeds, figs, olive oil, and greens with chickpeas for a refreshing dip everyone will love.
Ingredients
For the hummus:
1

can

chickpeas (14 oz.)

-

drained and rinsed

1

garlic clove

-

chopped

1

lemon

-

juiced

2

tbsp.

tahini

2

tbsp.

olive oil

1

tsp.

cumin powder

Paprika

Salt and pepper

-

to taste
Toppings:
Figs

Hemp Seeds

Olive Oil

Paprika powder

Peanuts

Greens

-

(lettuce, arugula, etc.)
Instructions
For the hummus, combine all ingredients in a blender or food processor and pulse until smooth.

Serve with the suggested toppings.
Nutrition
Calories:
105
kcal
Carbohydrates:
9
g
Protein:
3
g
Fat:
7
g
Saturated Fat:
1
g
Sodium:
141
mg
Potassium:
118
mg
Fiber:
3
g
Sugar:
1
g
Vitamin A:
15
IU
Vitamin C:
7.4
mg
Calcium:
32
mg
Iron:
1.3
mg
Nutrition information on In the Kitch is provided as a courtesy and is an estimate only. It may not include toppings and/or sauces.
Environmental Information
Another tasty recipe you might enjoy:
Grilled Peaches Wrapped in Prosciutto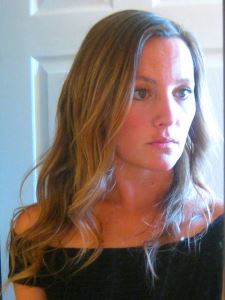 I am Joss, the creator and editor of In the Kitch. I am inviting you on this food journey with me to learn, grow and bring out that inner chef in you. I hope to inspire you to get creative in your own kitchen!