How to Chop Garlic
Garlic is one of those ingredients that seems to make the most ordinary recipe more flavorful, fresh and interesting. Numerous appetizers and main dishes use garlic so knowing how to chop garlic the right way can make your recipe come together fast and easy.
Step #1. What You Will Need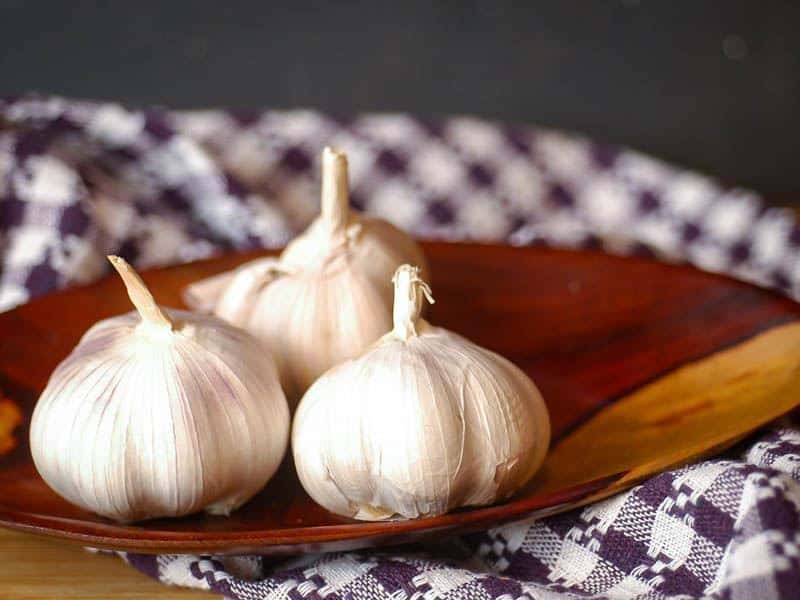 In this tutorial, we will teach you how to chop garlic. You will need:
Garlic cloves (however many the recipe requires)
A small knife
A wide, flat knife
SquareCutting board
Step #2. Peel the Cloves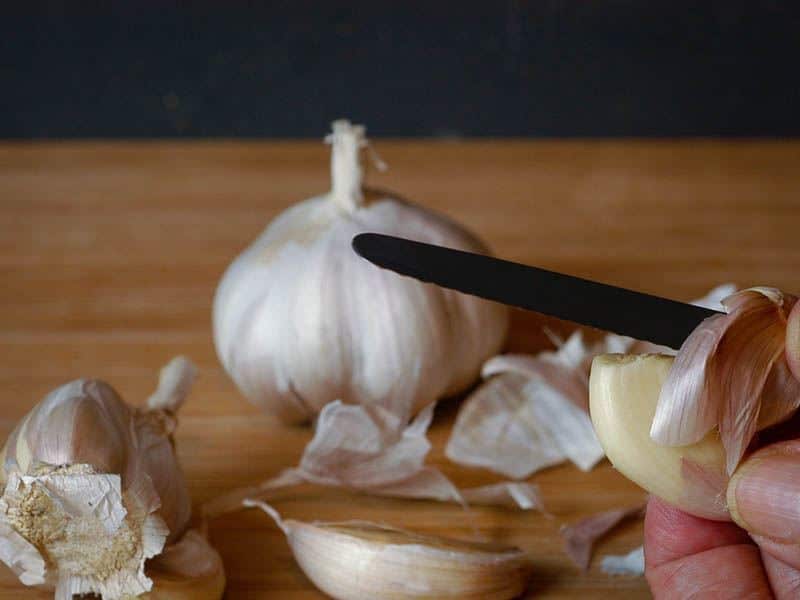 Remove the peel using a small knife.
Step #3. Flatten the Cloves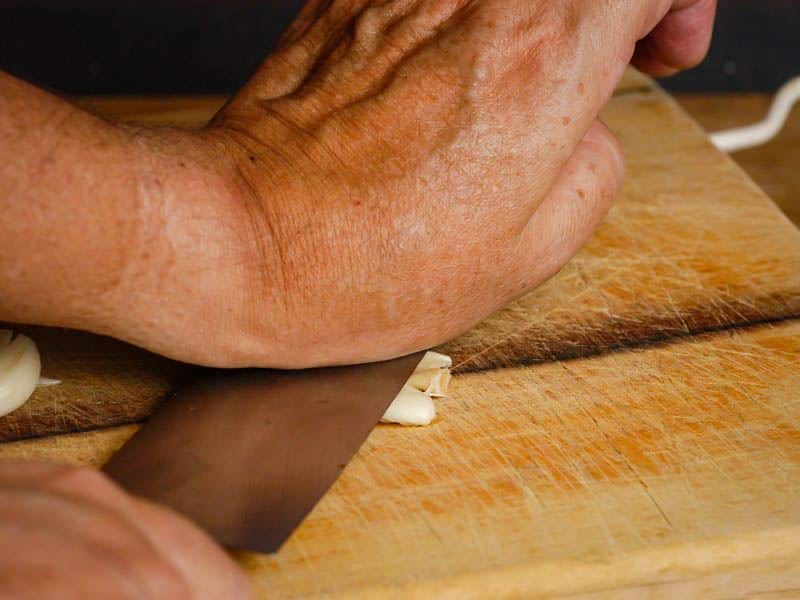 Smash the peeled clove with a flat knife.
Step #4. Cut into Strips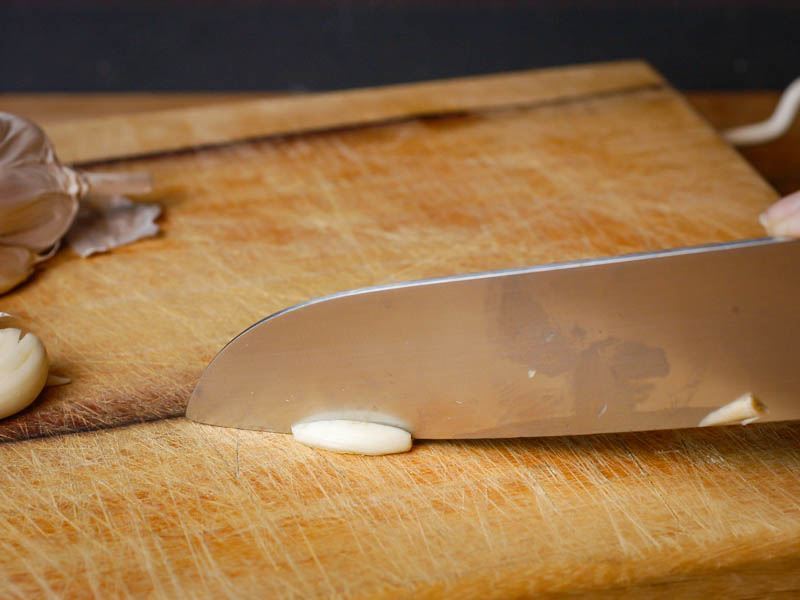 Cut the smashed clove lengthwise, forming long strips.
Step #5. Chop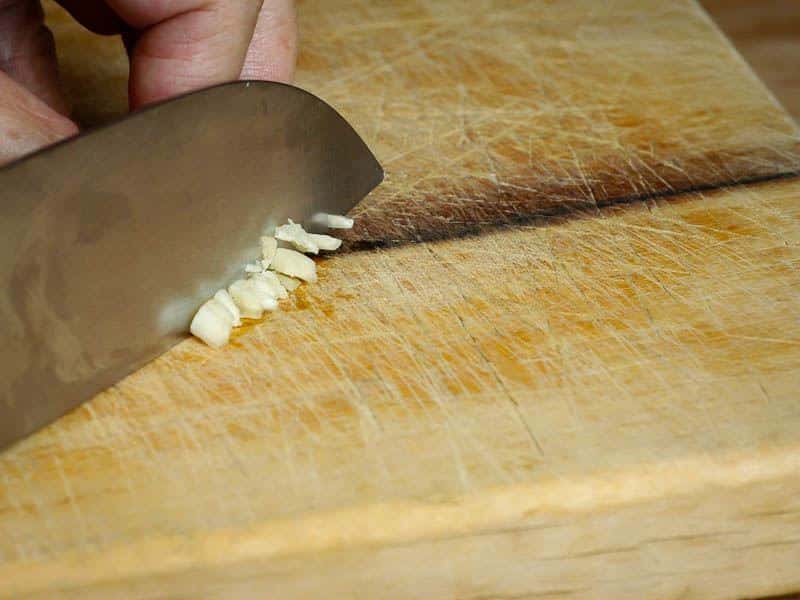 Cut the strips into small cubes.
Step #6. Ready to Use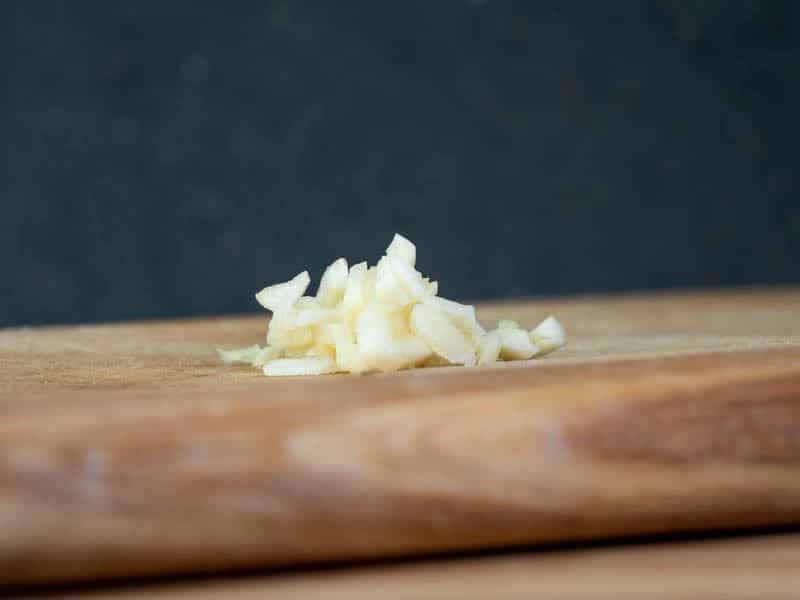 Now it's ready to use in many dishes!
Difference Between Minced, Chopped & Sliced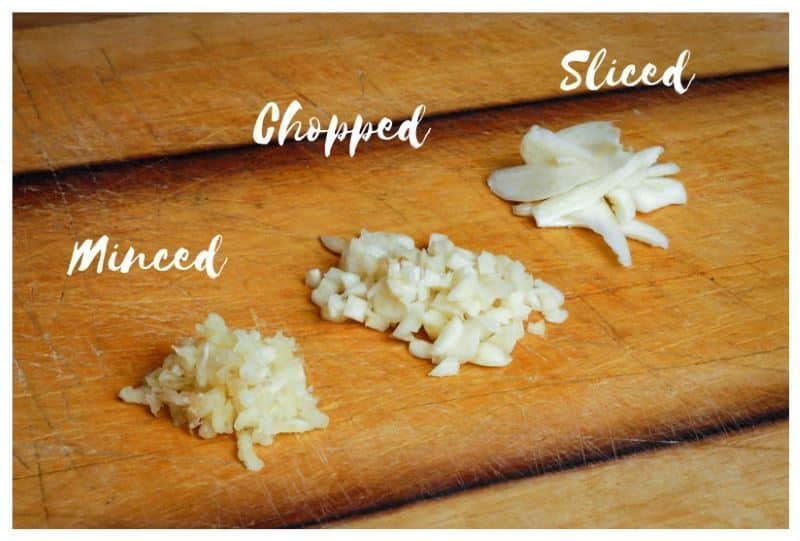 How to Mince Garlic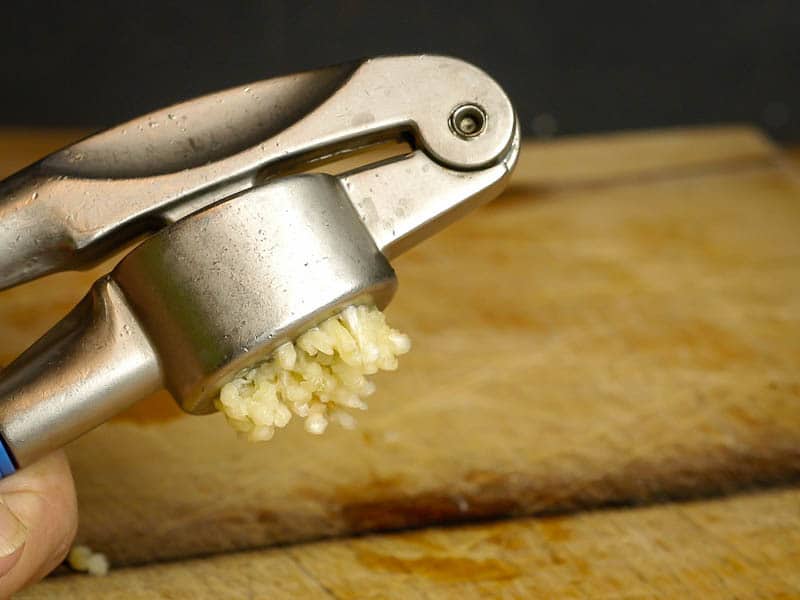 With a garlic press, you can easily mince garlic in seconds. Simply place one peeled clove (with some garlic presses, you can skip the peeling) at a time into the press and squeeze the handles together. Out comes minced garlic!
Sample Preparation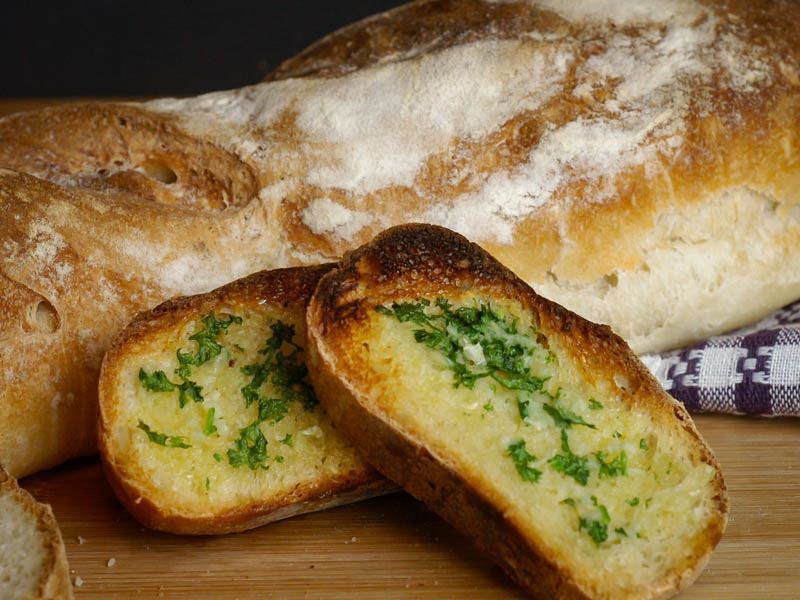 Garlic Bread
Serve with butter and salt over freshly baked bread and enjoy!
A clove of garlic is one of the smaller, round pieces in the whole garlic. Here is a tip to separate the cloves and make chopping them easier. Use either a larger knife or the back of a wooden spoon to smash the garlic. One good smash with your hand on it will separate the membranes and the cloves.
Once the cloves are separated, use a knife to finely chop the number of cloves the recipe requires. Keep the point of the knife on the cutting board, moving the knife up and down to cut fine slivers of the garlic. Then turn the other direction and chop as fine as needed.
Garlic bursts with flavor when sautéed and added to your favorite recipe. It will add dimension and freshness that is accomplished only with fresh, healthy ingredients. What are some of your favorite recipes that use garlic?
Looking to further enhance your cooking skills? Check out…How to Slice Garlic