How to Make Chipotle Sauce
Picture this: You're dining out at a nice local Mexican restaurant. You get your meal and on the side is this lovely orange cream. You spoon a dollop onto your food and feel your taste buds elevated to a level never before thought possible within the realm of humanity.
An authentic ancho and chipotle chili pepper sauce can really bring a dish together, as you likely know. While you might never know the exact combination of spices that go into making your favorite family owned restaurant's version, there are a number of good options when you try to learn how to make chipotle sauce at home.
This recipe will cover just that, showing you how you can make your own spicy mayo sauce to help liven up your favorite dishes, perfect for dipping chips, for fish tacos, for chicken, or just eating by the spoonful. Easy and quick to make and just bursting with flavor, it won't be long before the days of bland home cooking are but a distant memory.
Prep Time: 15 mins.
Yield: 2 cups
What is a Chipotle Anyway?
Some like it hot! Chipotle peppers are simply ripened jalapeños that have gone through a smoked-drying process. Preserving chipotles through smoke-drying was adopted by many civilizations, that are now known as modern-day countries of Mexico. Chipotles are considered a staple in Mexican cuisine. These peppers boast medium heat and will add a depth of smoky flavor to salsa, stews, soups, meat and more.
Step #1. Prepare Ingredients
Step #2. Blend All Ingredients
Pour all ingredients into a blender and mix until smooth.
With your newfound skill, you should have no trouble making this chipotle aioli sauce from scratch whenever you feel like it. As simple as just tossing some things into a blender, you can crank out this attractive and spicy condiment for any occasion.
Whether it's to compliment your home cooking or spice up some less-than-authentic fast food, this chipotle sauce gets you where you need to go. One of the true beauties of this recipe, though, is how easy it is to adjust to your personal tastes. Mild, medium, or extra hot is just a few tweaks away. You could also enhance all the flavors by the simple addition of toasting and grinding your own spices or making your own mayonnaise.
What's your favorite way to use chipotle sauce? Considering how delicious this recipe is and how simple it is to make, you're probably about to have a lot more candidates for that spot in a short time.
How to Make Chipotle Sauce
We are going to show you in 2 steps - how you can make your own chipotle sauce to help liven up your favorite dishes, perfect for dipping chips, for fish tacos etc.
Servings
16
1 oz servings
Ingredients
1/4

cup

chipotles in adobo sauce (2 chipotles + sauce)

1

cup

mayonnaise

3/4

cup

greek yogurt

1

tsp.

cumin powder

1/4

cup

cilantro leaves

Salt and pepper, to taste

optional
Instructions
Pour all ingredients into a blender and mix until smooth.
Nutrition Facts
How to Make Chipotle Sauce
Amount Per Serving
Calories 102
Calories from Fat 90
% Daily Value*
Fat 10g15%
Cholesterol 6mg2%
Sodium 95mg4%
Potassium 21mg1%
Protein 1g2%
Vitamin A 40IU1%
Vitamin C 0.1mg0%
Calcium 14mg1%
Iron 0.2mg1%
* Percent Daily Values are based on a 2000 calorie diet.
Nutrition information on In the Kitch is provided as a courtesy and is an estimate only. It may not include toppings and/or dipping sauce.
Notes
This recipe makes 2 cups of chipotle sauce.
If you can handle the heat, add more chipotles in adobo sauce to your liking.
If it is too spicy, add some more mayo and/or yogurt.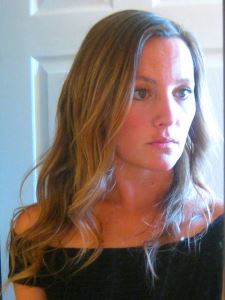 I am Joss, the creator and editor of In the Kitch. I am inviting you on this food journey with me to learn, grow and bring out that inner chef in you. I hope to inspire you to get creative in your own kitchen!