Strawberry Vinaigrette
In the Kitch is reader-supported. External links may earn us a commission at no additional cost to you.
Light, sweet and refreshing, this strawberry vinaigrette salad dressing is the perfect complement to your summer salads. Preparation is quick and easy: all you have to do is mix the ingredients together in a blender, refrigerate until you're ready to serve and drizzle the vinaigrette over your salad.
Just like a fresh salad, this dressing is made from clean, wholesome ingredients like strawberries, lemon juice and olive oil. Pour it over the salad right before you serve it for best results.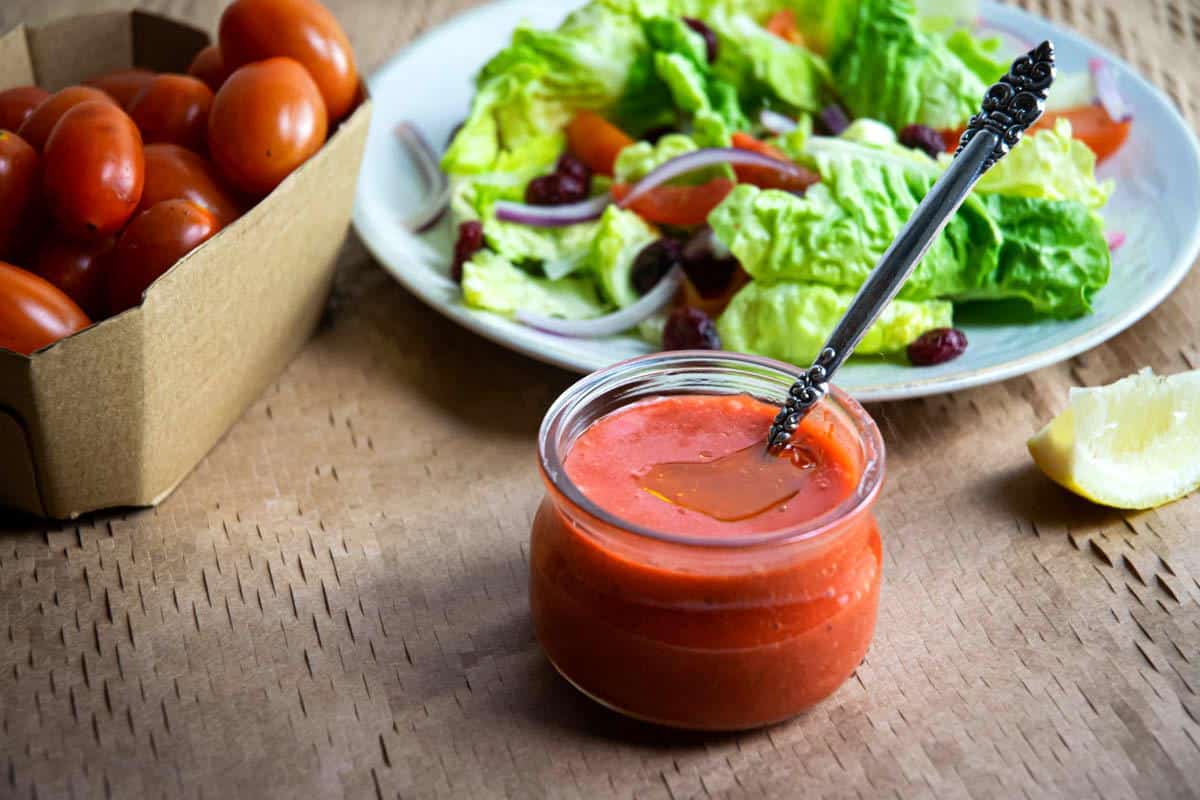 Since this homemade dressing has a sweet, fruity flavor, it pairs well with salads that have sweet and tangy ingredients. Spinach is a great base for fresh summer salads. Once you've gathered your spinach and other leafy greens, try adding sweet ingredients like strawberries, blueberries, blackberries and raspberries (fresh or dried).
Tangy cheeses like goat cheese and blue cheese add more flavor to your dish and pair well with the sweetness of the vinaigrette. You can add chopped nuts like pecans and almonds for an extra crunch.
Once you've learned how to make this dressing, you can try it with other types of salads. Another popular option is a fruit salad with ingredients like strawberries, mangoes, mandarin oranges, blueberries, apples, cranberries and other favorites on a bed of lettuce. The strawberry vinaigrette is the perfect finishing touch to this salad that's bursting with fruity flavor.
After you make your vinaigrette, make sure you store it in the fridge so that it stays fresh. You can serve it right after you mix the ingredients in the blender, but it also tastes great if you chill it in the fridge for a while. This dressing is cool and refreshing–just what you need for a hot summer day. You can use store-bought strawberries, pick them at a berry farm, or try growing your own strawberries at home for an extra homemade touch.
Which salad do you prefer to serve with strawberry vinaigrette? Let us know in the comments section and please share the recipe!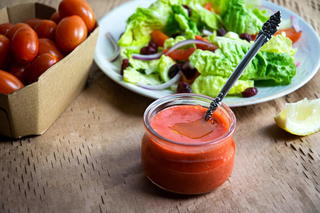 Strawberry Vinaigrette
Light, sweet and refreshing, this strawberry vinaigrette salad dressing is the perfect complement to your summer salads. Preparation is quick and easy!
Ingredients
2

cups

strawberries

-

cleaned, hulled and sliced

¼

cup

lemon juice

½

cup

olive oil

2

tbsp.

brown sugar

½

tsp.

salt

½

tsp.

pepper
Instructions
Blend all of the ingredients in a blender or food processor, until smooth.

Refrigerate dressing until ready to serve. Add dressing to salad right before serving.
Nutrition
Calories:
147
kcal
Carbohydrates:
7
g
Protein:
1
g
Fat:
14
g
Saturated Fat:
2
g
Sodium:
121
mg
Potassium:
72
mg
Fiber:
1
g
Sugar:
6
g
Vitamin A:
6
IU
Vitamin C:
24
mg
Calcium:
11
mg
Iron:
1
mg
Nutrition information on In the Kitch is provided as a courtesy and is an estimate only. It may not include toppings and/or sauces.
Hungry for more? Try our Strawberry Purée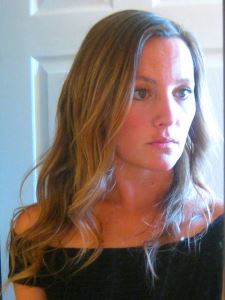 I am Joss, the creator and editor of In the Kitch. I am inviting you on this food journey with me to learn, grow and bring out that inner chef in you. I hope to inspire you to get creative in your own kitchen!