How to Make Ceviche - Step by Step Guide
For a truly authentic seafood dish that is simple yet exquisite, here's a recipe detailing how to make ceviche. A national dish of Peru, ceviche has been a South American delicacy for generations. Due to its raw-fish nature, the spicy delectability of a good ceviche requires fresh assembly and immediate service for full enjoyment.
Using white fish fillets of your own choosing, you can make this homemade ceviche while preparing other side dishes like sweet potatoes, avocado, plantain, or corn to accompany it. The entire preparation is simple and our tutorial takes the guesswork out of making this dish.
Prep Time: 15 mins.
Resting Time: 10-25 mins.
Step #1. Ceviche Ingredients
Prepare all ingredients before starting to cook. You'll need:
Cut the fish in slices using a chef's knife or other large knife.
Step #3. Cube the Fish Strips
Cut the fish slices into cubes.
Add the lemon juice to the fish cubes.
Let the fish sit in the lemon (if you like it very raw you can let it sit for about 10 minutes, if you prefer it more cooked you can leave it for 20-25 minutes).
Step #6. Drain Lemon Juice
Add the onion, chiles, cilantro leaves, salt and pepper. Add some fresh lemon (as much as you like).
Step #9. Serve and Enjoy!
For a taste of the coastal regions of South America, a good ceviche made with fish provides a savor of the sea in a visually beautiful dish with a subtle mix of flavors. Whether you prefer it cooked in lemon juice for a short period of time or for longer, you'll discover that this easy ceviche dish can serve as a delicate seafood serving at any time of year. The variety of fish fillets that work with this dish make it the best ceviche recipe for versatility. Now that you've seen our tutorial, let us know how yours turns out. Did you make it for everyday enjoyment, or for a special occasion?
Tutorial Images Credit: In the Kitch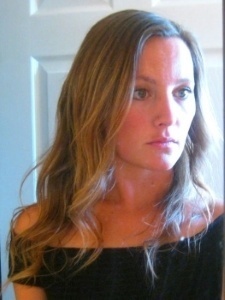 Joss is a home cook who enjoys cooking day in and day out for her family. Ever since she was a child, she had a passion for cooking and baking and knew it was the right path for her! She joins us on 'In the Kitch' to share with you some of her favorite recipes.