As a flavorful herb, cilantro can easily make a great dish even greater. Regardless of what the dish consists of, your grains, vegetables, protein or beans will be elevated with the taste of this earthy herb. If you don't like cilantro and think it tastes like soap (this is a real thing!), you may exit this post now. Otherwise, the cilantro recipes below will easily provide you with some great options.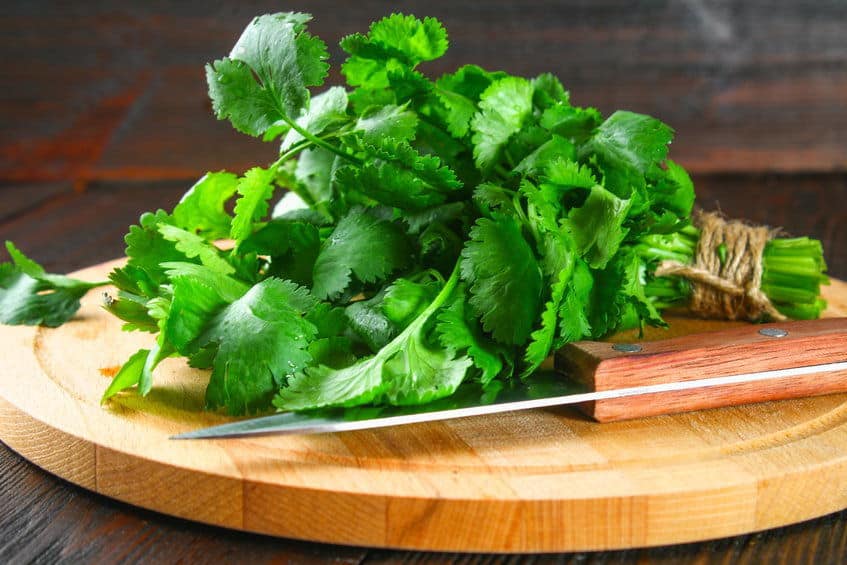 Many of these recipes will fall into more than 1 category but they've been placed within the category that best suits them.
Recipes That Use a Lot of Cilantro (1 Cup or More)
If you're looking for recipes that use an abundance of cilantro because you love it that much, here are a few to check out.
1. Sofrito
Image Credit: Sense and Edibility
Sofrito, sometimes referred to as recaito, is a delicious seasoning sauce that many dishes use within the Caribbean community. It's simple to make this sofrito and it has a nice blend of garlic, peppers, onions, cilantro and culantro. Culantro is not the same herb as cilantro! This variation excludes tomatoes, which allows it to have a greener appearance.
Sofrito Recipe from Sense and Edibility
2. Cilantro Chutney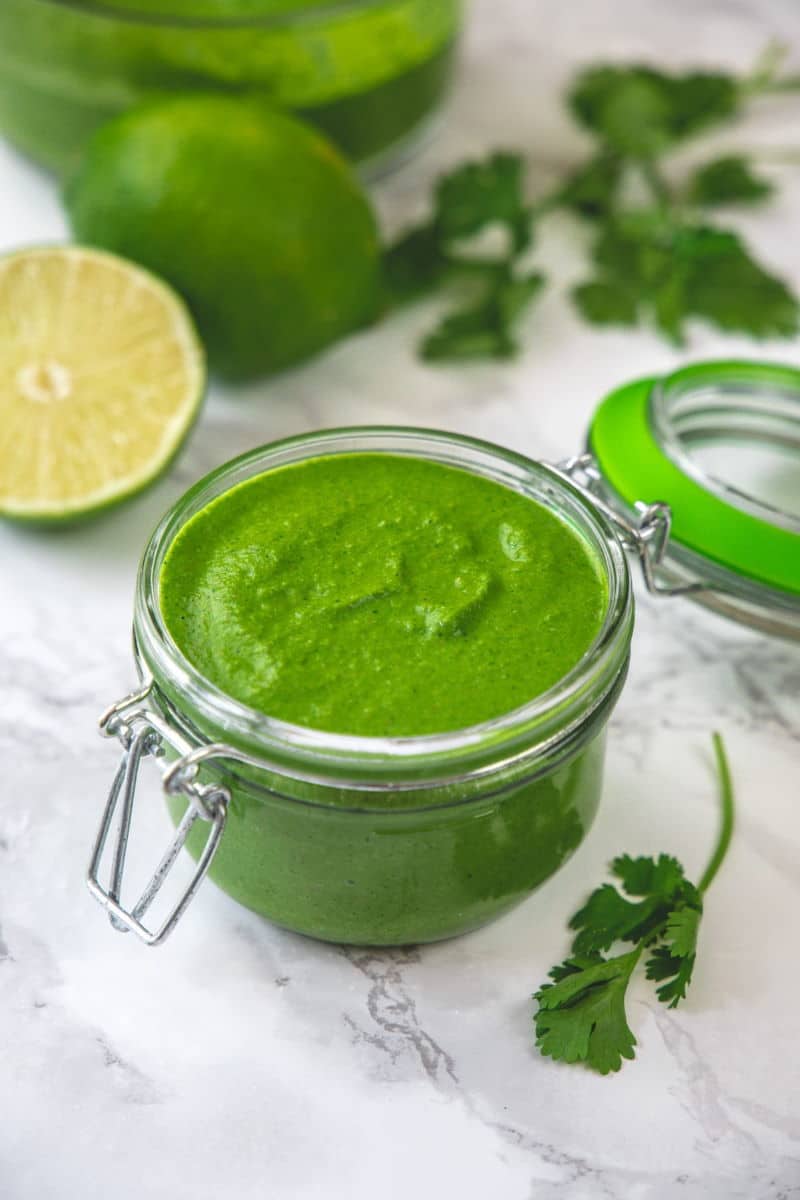 Image Credit: Spice up the Curry
This cilantro chutney is bursting with vibrant green color! As a chutney, the addition of cilantro provides an earthy, fresh base for this blender sauce. By incorporating a serrano chili, you add a nice hit of heat.
Cilantro Chutney Recipe from Spice up the Curry
3. Cilantro Chimichurri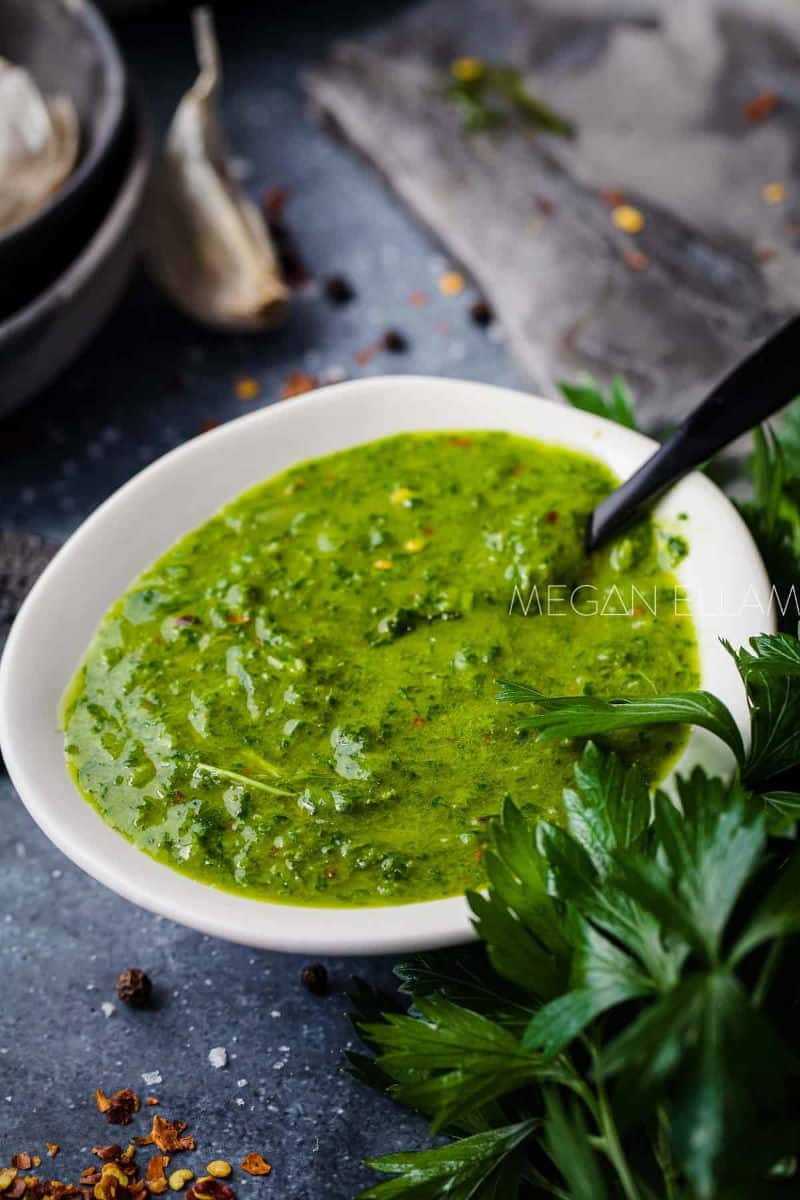 Image Credit: Mad Creations Hub
This versatile low-carb sauce can be used as a dip or sauce for proteins (like steak, chicken or seafood). It's full of that fresh flavor that lifts your meal with bright, earthy flavors. This recipe also includes instructions for making it with a Thermomix.
Cilantro Chimichurri Recipe from Mad Creations Hub
4. 20 Minute Cilantro-Lime Shrimp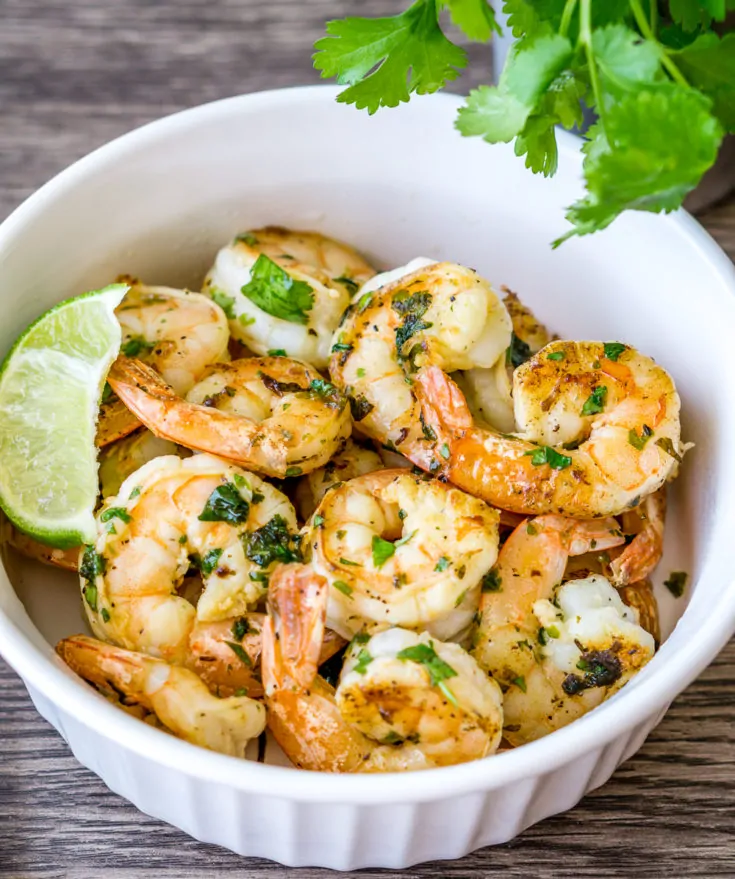 Image Credit: Babaganosh
If you've got 20 minutes on hand, please do make this cilantro lime shrimp dish as an appetizer or side dish. The lime really adds some zing to the flavor profile and for all of the cilantro lovers out there, you know what it brings to the table! Not only are you marinating the shrimp in the cilantro mixture, but you are brushing it on after cooking for a fresh and cooked version of the sauce colliding into one.
Cilantro-Lime Shrimp Recipe from Babaganosh
5. Strawberry Mango Avocado Salad with Cilantro Lime Vinaigrette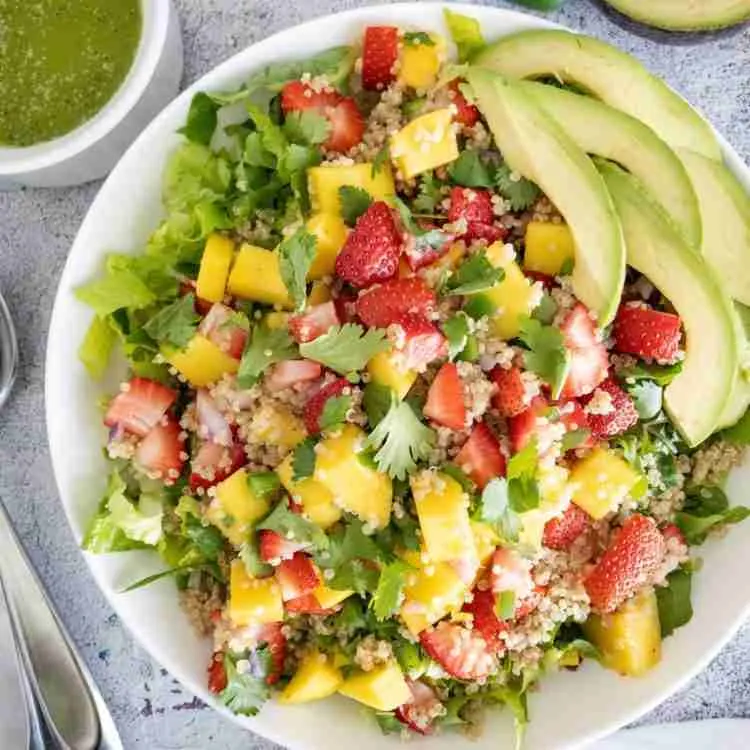 Image Credit: The Pypers Kitchen
This strawberry mango avocado salad is livened up with a fresh cilantro vinaigrette to compliment the fruity flavors. The dressing uses an entire cup of cilantro to be sure you get the full flavor of this complex herb. Simply toss the salad with the vinaigrette and it's a match made in heaven.
Strawberry Mango Avocado Salad Recipe from The Pypers Kitchen
Cilantro & Rice Recipes
Using cilantro is a great way to spruce up plain rice whether it's to eat as is or add to burritos, rice bowls, etc.
6. Instant Pot Cilantro Lime Rice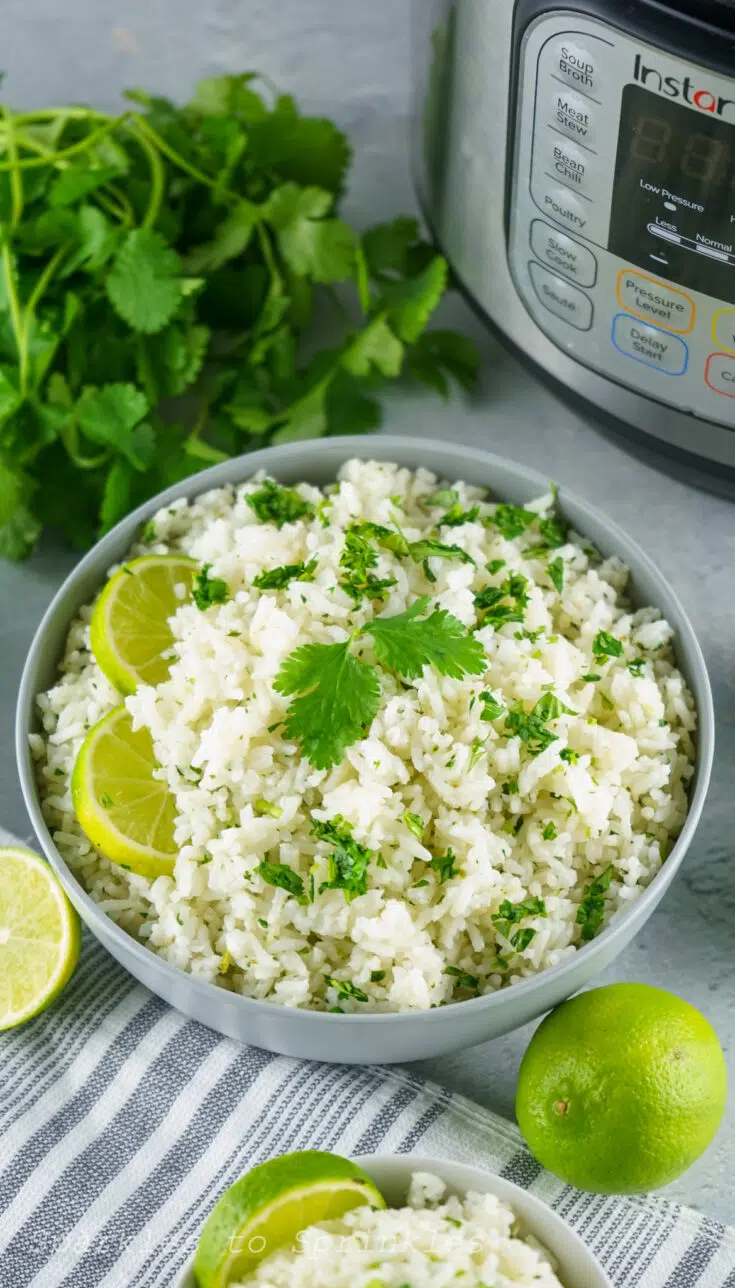 Image Credit: Sparkles to Sprinkles
With the use of an instant pot, this fresh and zesty cilantro-lime rice comes together with very little prep. The cilantro gives the rice a nice infusion of flavor and turns plain rice into a fluffy, flavorful delight. It's a great copycat of Chipotle's famous cilantro lime rice.
Instant Pot Cilantro Lime Rice Recipe from Sparkles to Sprinkles
7. Cilantro Rice in the Rice Cooker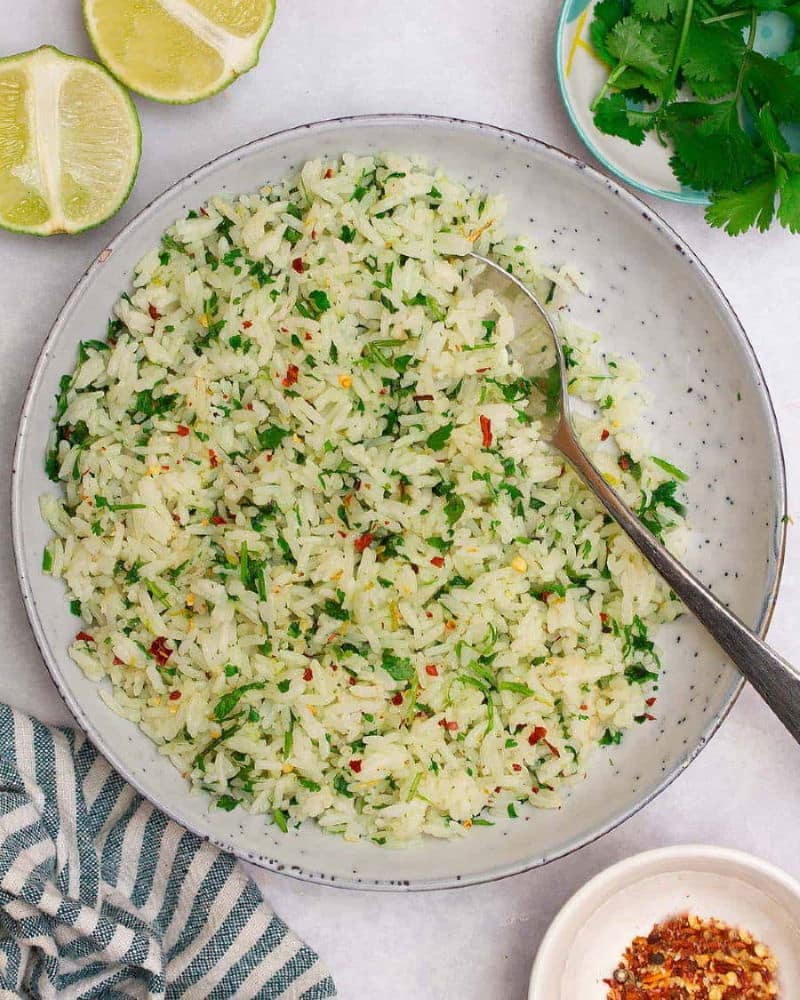 Image Credit: Daily Dish
If you make your rice in a rice cooker, then you're going to want to make this version of cilantro rice! It might just remind you of the fluffy rice in those burrito bowls at Chipotle Mexican Grill!
Rice Cooker Cilantro Rice Recipe from Daily Dish
8. Cauliflower Copycat Chipotle Rice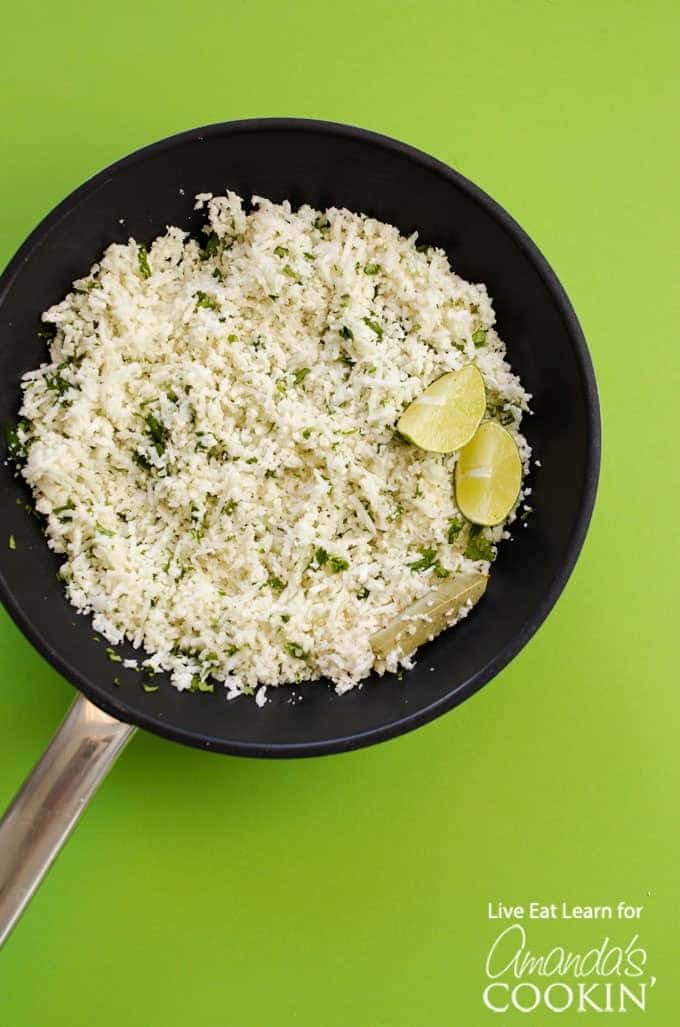 Image Credit: Amanda's Cookin'
Go low carb instead and try this cauliflower copycat version of Chipotle rice. It's a healthy twist on a classic! You know this recipe is going to be good when the creator of it recreated the Chipotle recipe due to an absence of the restaurant where she lives in Europe. Now that is dedication.
Cauliflower Copycat Chipotle Rice Recipe from Amanda's Cookin'
9. Pineapple Rice with Cilantro & Lime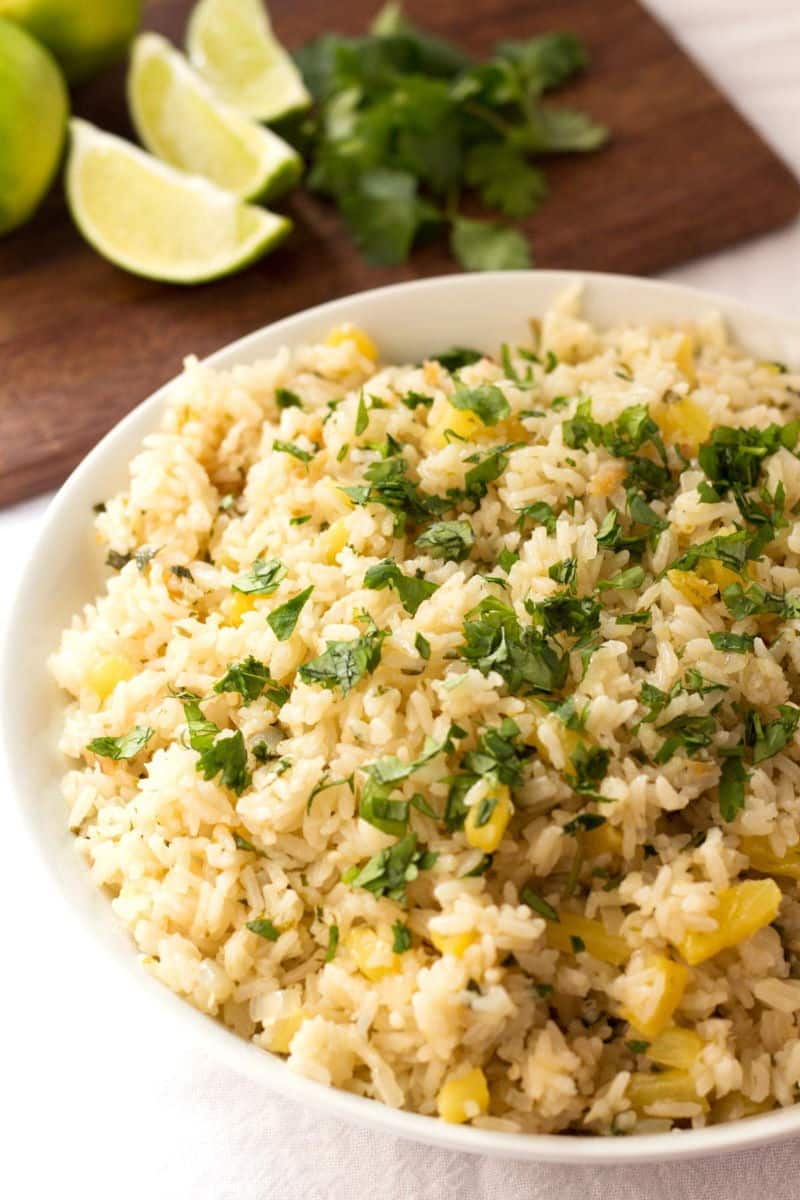 Image Credit: Borrowed Bites
This recipe gives you instructions for both instant pot and stove-top so it's a win-win! And if you're looking to go for Hawaiian feels for the night, this is the recipe to put on your dinner menu. I can already feel the humidity and warm nights just by thinking about this tropical-infused cilantro rice dish.
Pineapple Rice Recipe from Borrowed Bites
10. Indian Style Cilantro Lime Rice Recipe
Image Credit: Masala Herb
Helene puts an Indian twist on your classic cilantro lime rice that can be served with many different proteins. This not only adds aromatic flavors but a beautiful, yellow color to the rice. She recommends to only use very fresh cilantro leaves.
Indian Style Cilantro Lime Rice Recipe from Masala Herb
11. Cilantro Lime Brown Rice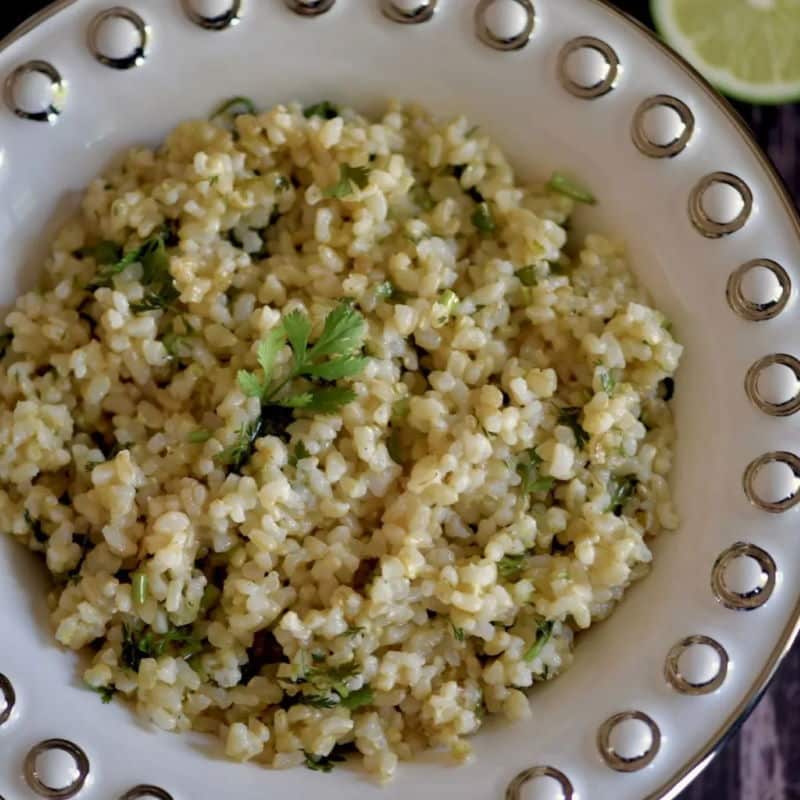 Image Credit: Hoorah to Health
In case you prefer brown rice for various health reasons, here is a recipe for cilantro rice that will suit your needs. It's fragrant, flavorful and simple to make; you'll just need a little more time to cook the brown rice as it is a whole grain–that's not a bad thing!
Cilantro Lime Brown Rice Recipe from Hoorah to Health
Chicken & Cilantro Recipes
Both chicken and cilantro are commonly used in Mexican cuisine. These dishes combine the two in divine ways.
12. Electric Skillet Chicken Enchiladas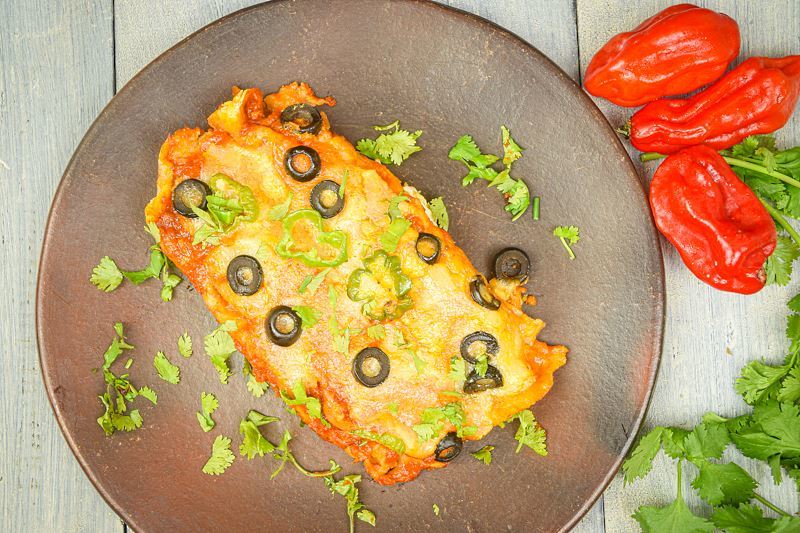 These enchiladas have everything you could possibly want in a dish: spice, cheese, sauce, and meaty, savory flavor, all wrapped up in a tortilla. The finished dish is covered in fresh cilantro, adding to the vibrant, fresh flavors of this Mexican favorite.
Skillet Chicken Enchiladas Recipe
13. Cilantro & Lime Grilled Chicken Tacos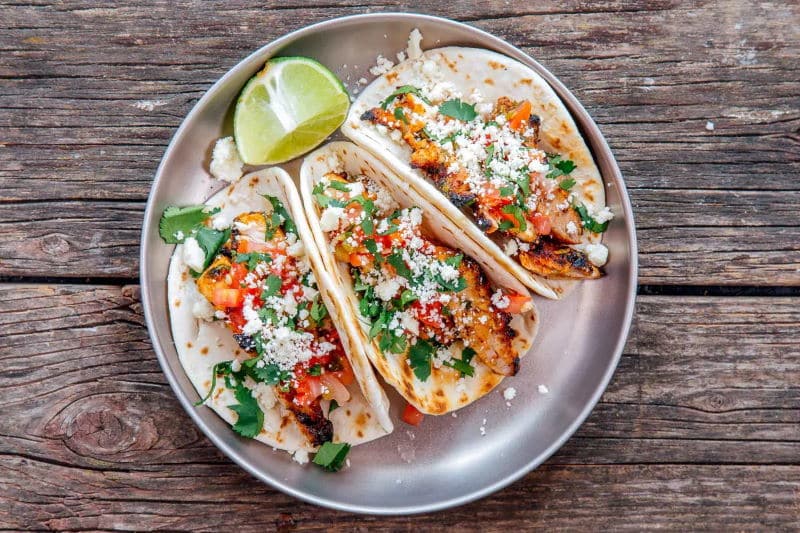 Image Credit: Fresh Off the Grid
Now that it is grilling season, we had to include some outdoor cooking cilantro recipes. And these cilantro and lime grilled chicken tacos definitely fill that void! I mean, just look at them. I'm ready for this taco party. Are you?
Cilantro & Lime Grilled Chicken Tacos Recipe from Fresh Off the Grid
14. Air Fryer Cilantro Lime Chicken Wings with Oven Option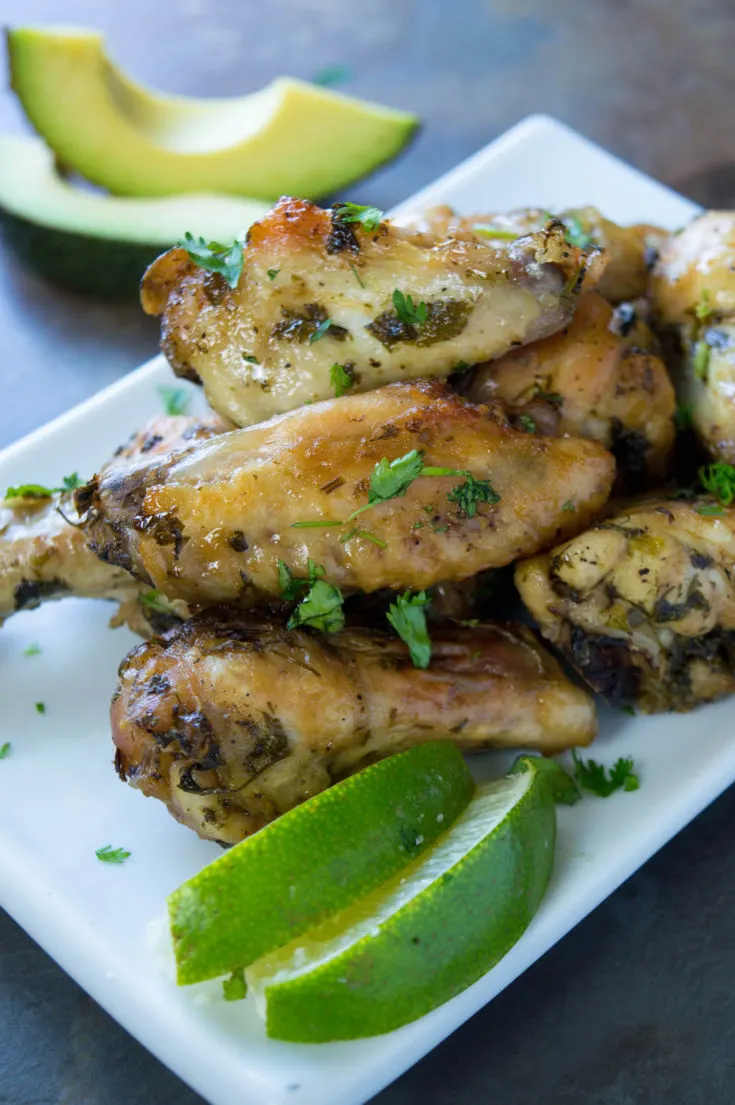 Image Credit: Dine Dream Discover
How ever they are cooked, chicken wings are always a hit! But, if you can't imagine cooking anything without your air fryer, this is the recipe you've been waiting for. There are of course instructions for cooking them in the oven, if you prefer. Back to the wings; they are cooked in a cilantro sauce and then topped with fresh cilantro.
Air Fryer Cilantro Lime Chicken Wings Recipe from Dine Dream Discover
15. Cilantro Lime Chicken with Avocado Salsa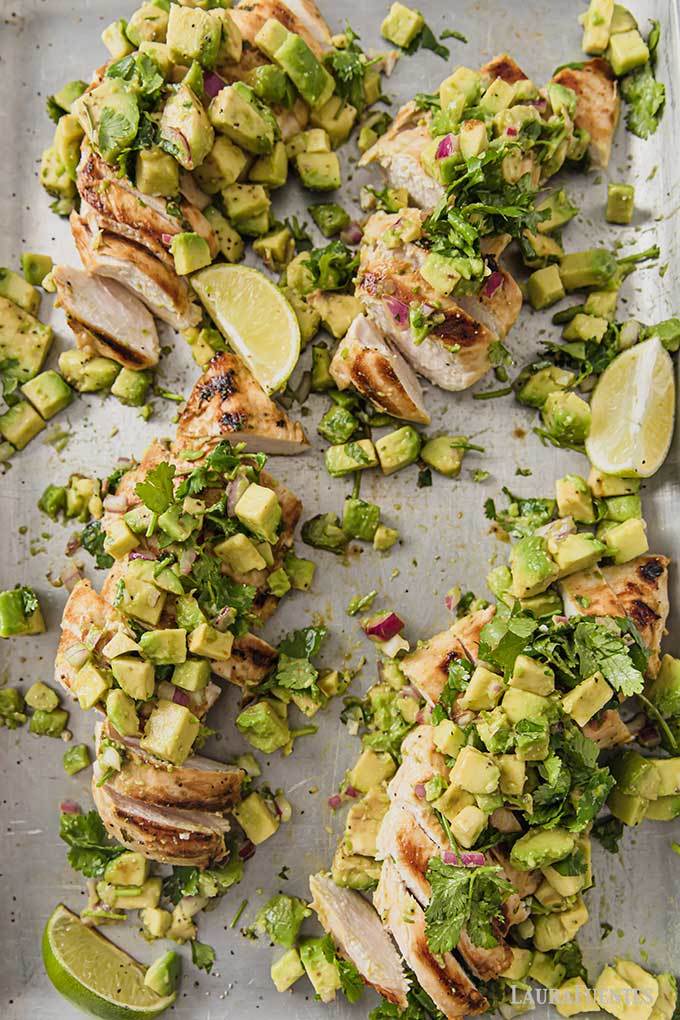 Image Credit: Laura Fuentes
This whole 30, paleo meal with juicy, cilantro-lime marinated chicken and a fresh avocado salsa over cilantro cauliflower rice hits all of the right notes. All of the components come together to make this dish great as a whole and each component contains cilantro. So, if you can't get enough of cilantro, click over to this recipe!
Cilantro Lime Chicken with Avocado Salsa Recipe from Laura Fuentes
16. Jalapeño Cilantro Lime Grilled Chicken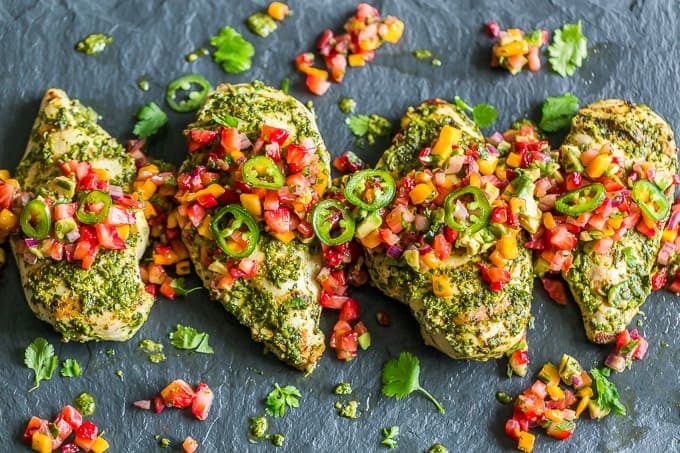 Image Credit: Get Inspired Everyday
This dish looks like you are about to eat the rainbow; it's a Mexican fiesta on a plate! The homemade sauce is loaded with 2 cups of chopped cilantro. The chicken is marinated in it and brushed with some reserved sauce at the end, so this recipe definitely doesn't skimp on the cilantro flavor.
Jalapeño Cilantro Lime Grilled Chicken Recipe from Get Inspired Everyday
17. Cilantro Lime Chicken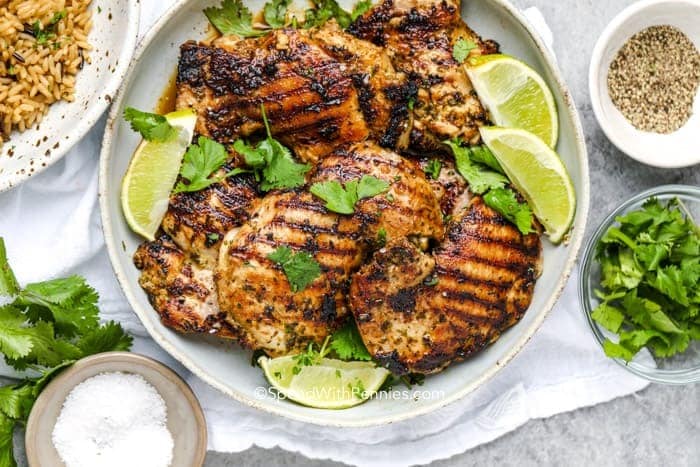 Image Credit: Spend with Pennies
Just look at those grill marks! This chicken is also marinated in a cilantro sauce and grilled to perfection. You can use either chicken breasts or thighs, bone in or boneless, whatever you prefer. It's a simple recipe that comes together quickly after marinating the chicken. No worries if you have leftovers because it tastes amazing shredded into tacos or sliced on top of a salad.
Cilantro Lime Chicken Recipe from Spend with Pennies
18. Cilantro Lime Chicken Thighs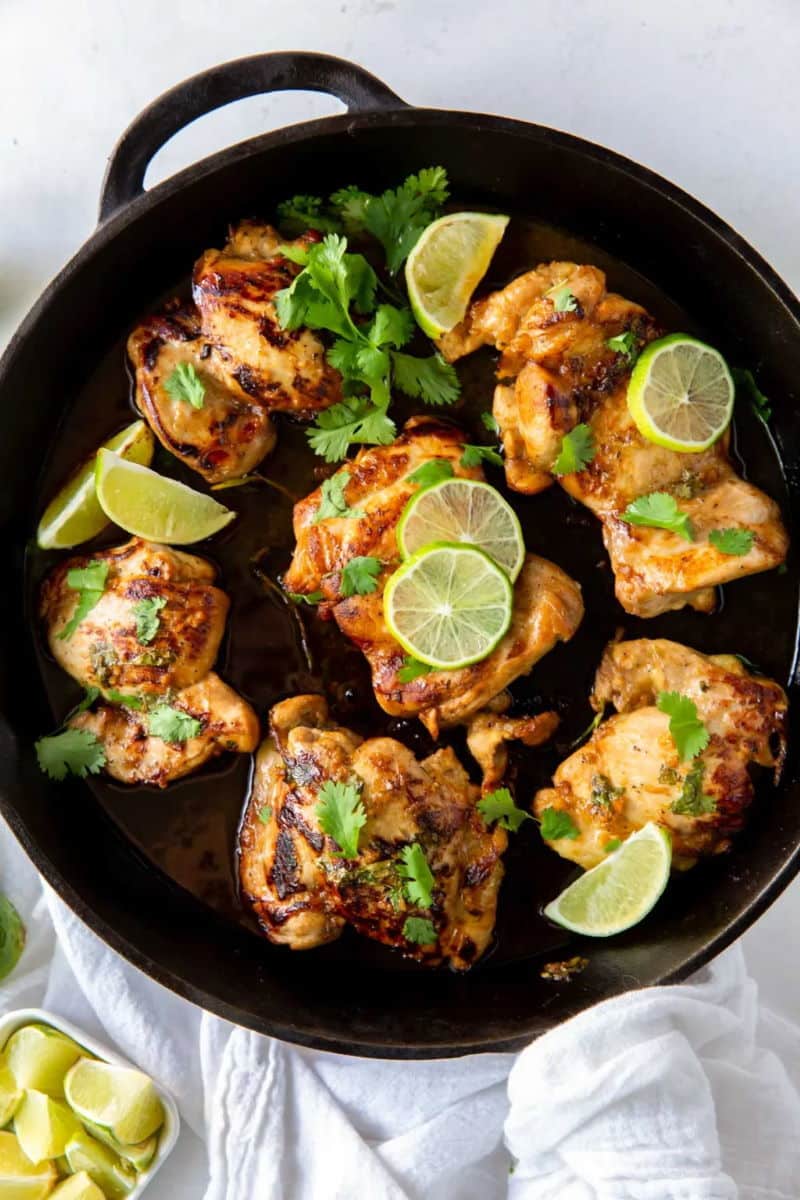 Image Credit: Kristine's Kitchen Blog
In this cilantro lime chicken thigh dish, you get a juicy piece of chicken that comes from a nice marinade of cilantro, garlic, lime juice etc. Once marinated, you can enjoy either grilling or pan-frying and then baking the chicken and adding your favorite side dishes! There are instructions for both methods.
Cilantro Lime Chicken Thighs Recipe from Kristine's Kitchen Blog
19. Cilantro Lime Chicken Skewers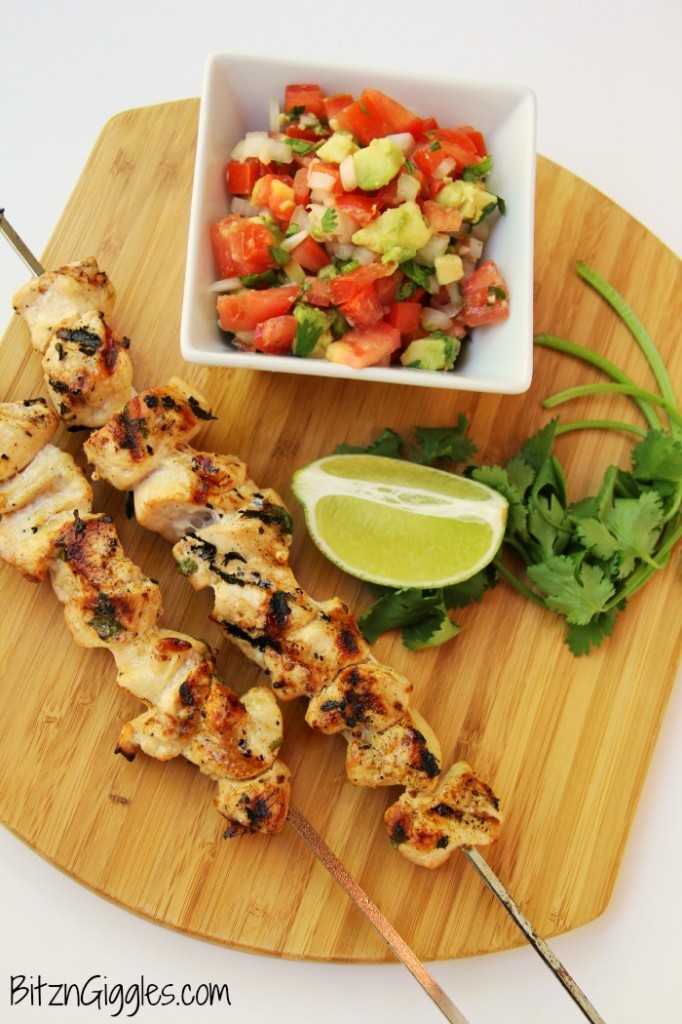 Image Credit: Bitz n Giggles
If you're like me and you love grilled food on a stick, go ahead and try these cilantro lime chicken skewers! Bite-size pieces of chicken are marinated in a cilantro & lime honey garlic sauce, skewered and then grilled before moving on to a range of options for serving. You can serve them on the stick with a carb and a veggie, over rice and topped with salsa, in a salad, etc.
Cilantro Lime Chicken Skewers Recipe from Bitz n Giggles
20. Chicken Thighs with Citrus-Cilantro Salsa Verde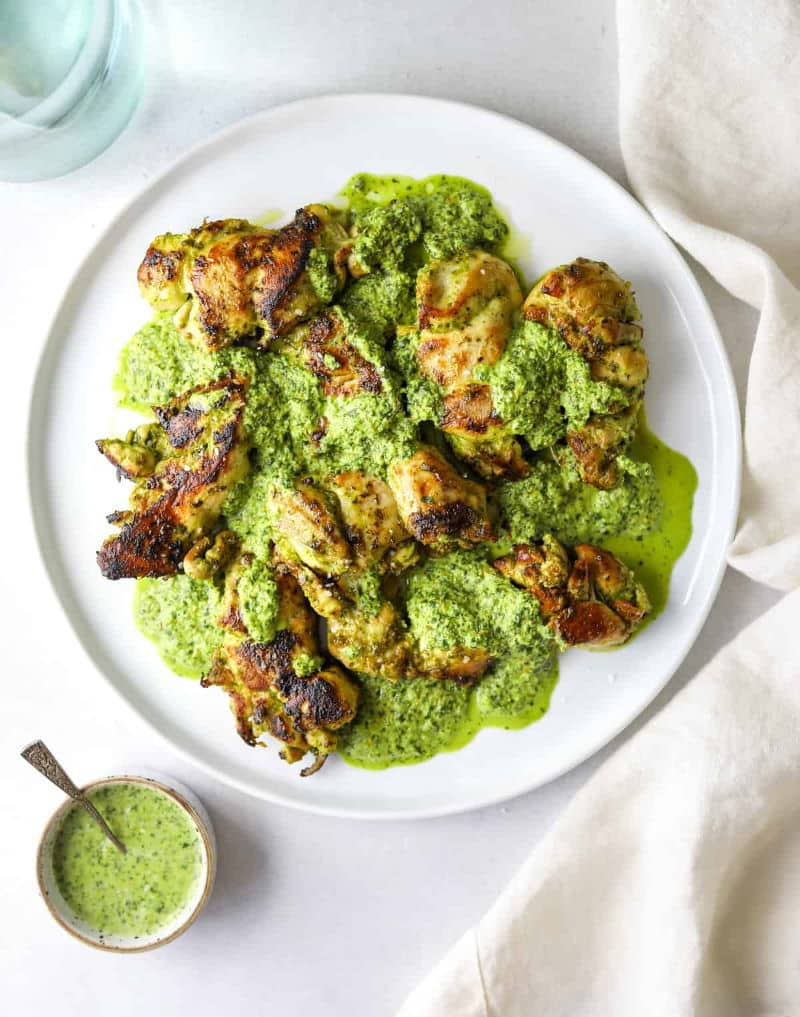 Image Credit: Craving California
Incorporating fresh cilantro with some spices and citrus flavor helps create a perfect pairing with your chicken! Besides chicken, this salsa verde would also work great with a nice fish, steak, or pork with some vegetables.
Chicken Thighs with Citrus-Cilantro Salsa Verde Recipe from Craving California
Vegetarian & Vegan Cilantro Recipes
There are many vegetarian and vegan cilantro recipes on this list but these ones stood out as perfect choices for a plant-based diet.
21. Vegan Pad Thai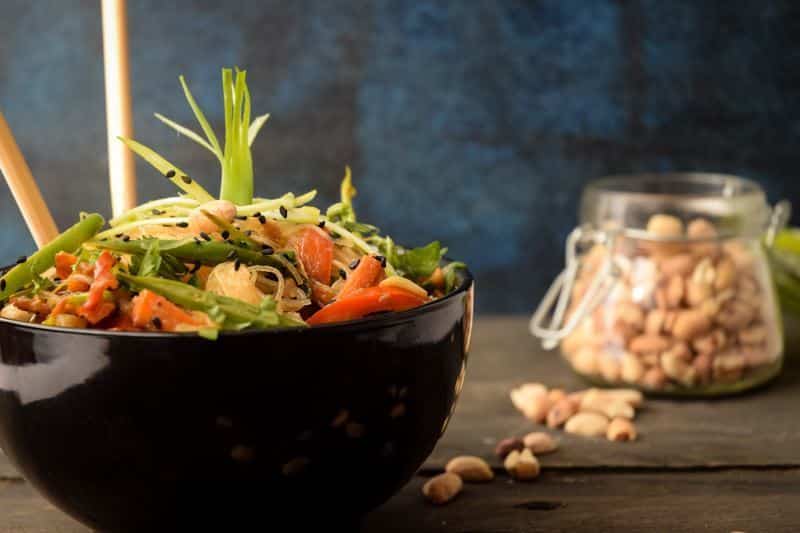 This vegan Pad Thai is not too heavy on the cilantro, so if you're looking for more of a mild option, try this popular Thai dish tweaked into a plant-based delight! The meal is complete in only 30 minutes, so it's great for those busy weeknights.
22. Tomatillo Salsa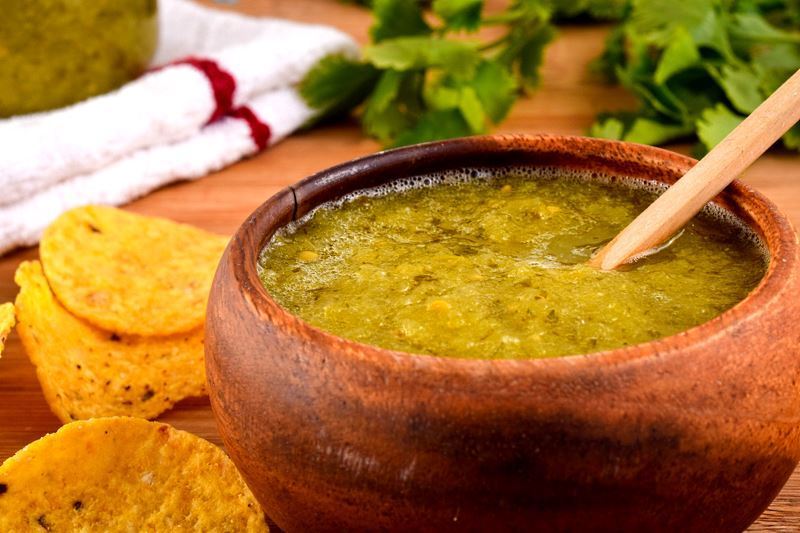 The cilantro in this recipe is cooked with all of the other ingredients to really meld the flavors together before getting pulsed in a blender. This green salsa is a nice switch up from your typical red tomato type. If you can't wait to get dipping, click on the recipe below!
23. Cake Pop Maker Falafels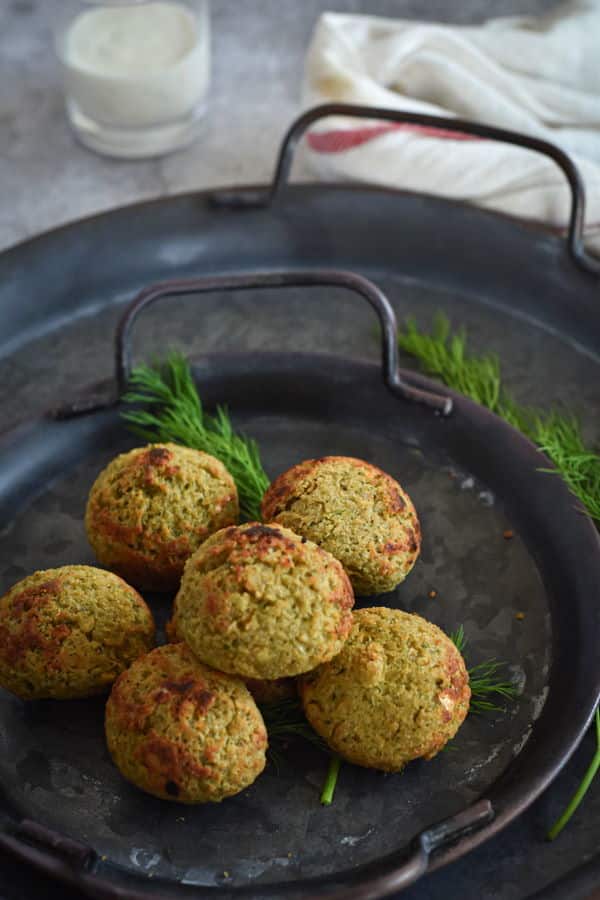 Falafels? In a cake pop maker? Yes and yes! These cilantro-heavy falafels get that perfect round, consistent shape by cooking them for just 12 minutes in a cake pop maker. If you have one of these devices, you're going to want to try these! They are perfect as a snack, on top of a salad or added to pita bread with veggies.
24. Vegan Mexican Street Corn Salad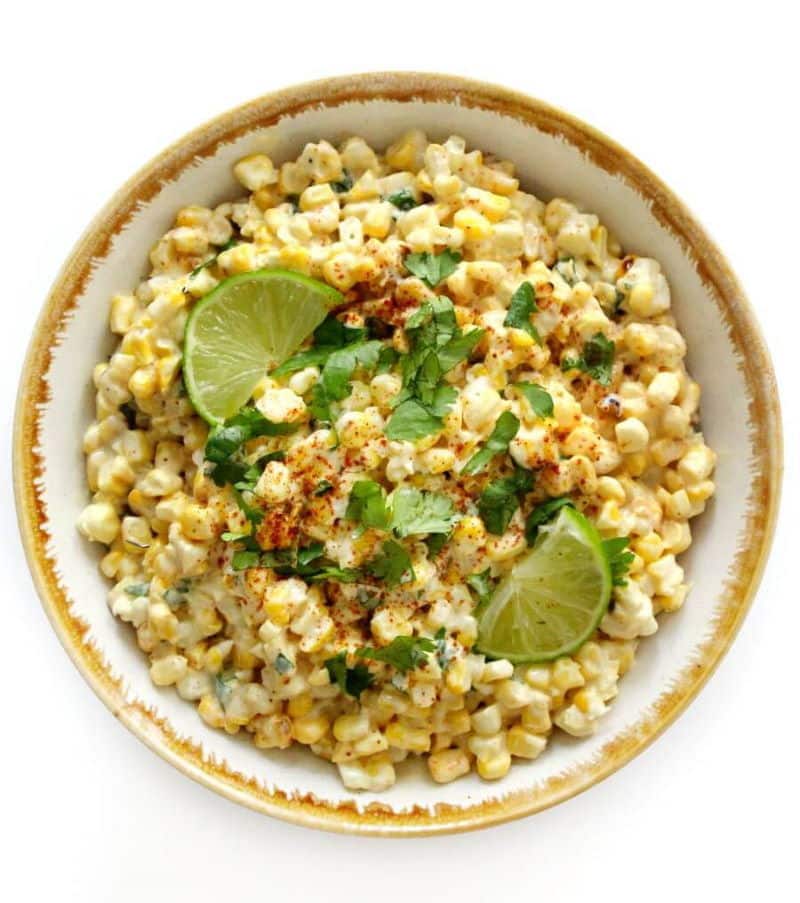 Image Credit: Strength and Sunshine
Char-grilled corn is removed from the cob and tossed with a vegan Mexican street corn dressing, resulting in a creamy, smoky, tangy, crunchy combination! It has plenty of cilantro mixed in which contrasts nicely with the bright yellow corn.
Vegan Mexican Street Corn Salad Recipe from Strength and Sunshine
25. Cilantro Jalapeño Hummus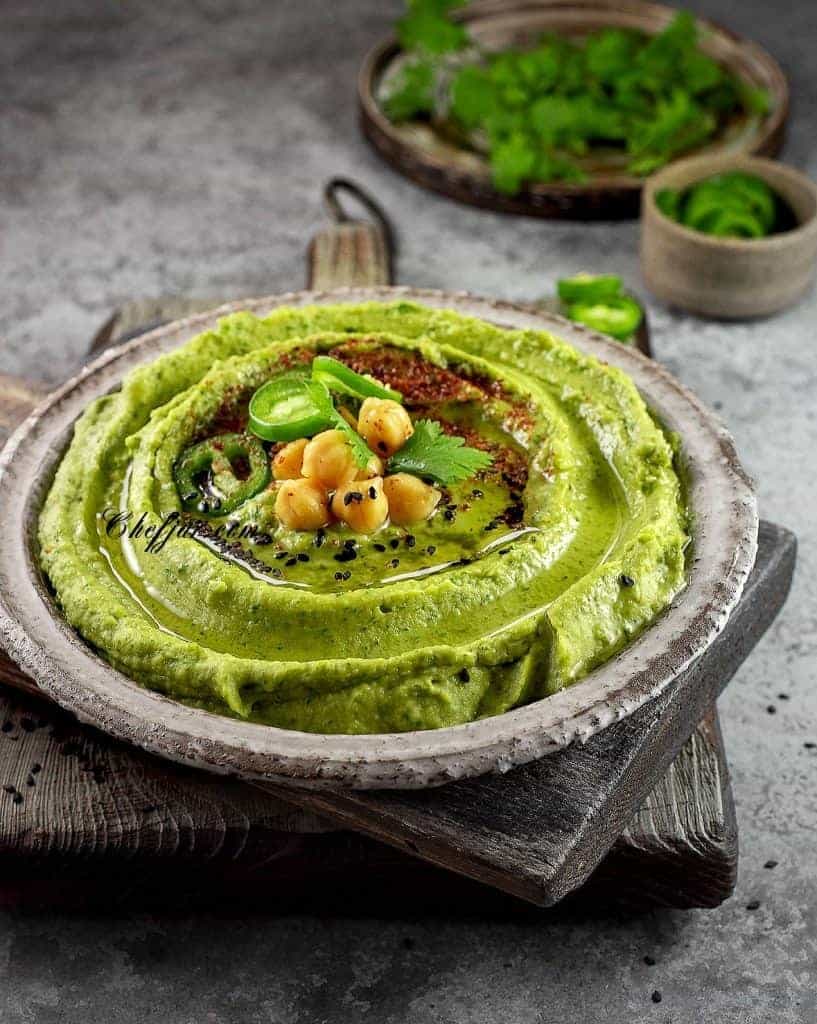 Image Credit: Chef Jar
Turn your hummus vibrantly green with cilantro and jalapeño to create a healthy dip that is beyond fresh. This easy recipe provides you with a great addition to pork roasts or just as a dip for veggies and crackers. The combination is a lovely way to make plain old hummus exciting again.
Cilantro Jalapeño Hummus Recipe from Chef Jar
26. Cowboy Caviar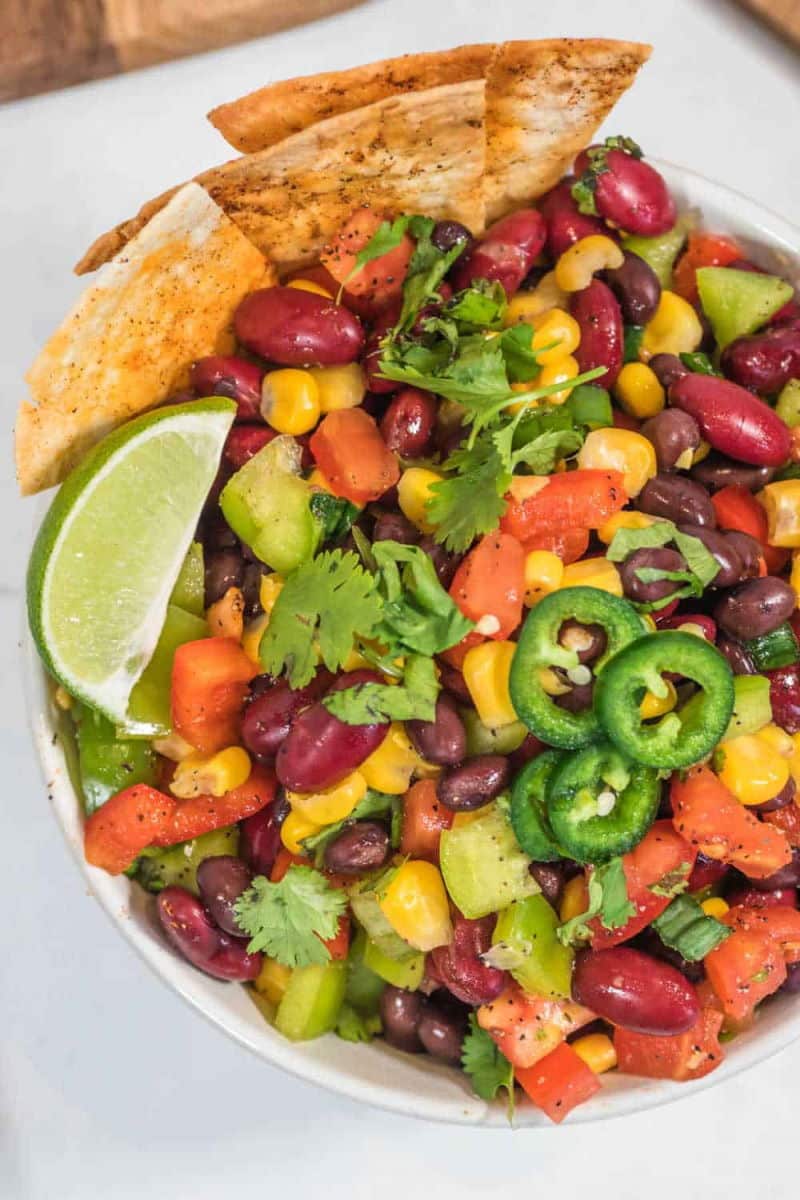 Image Credit: Simply Stacie
Cowboy caviar, or Texas caviar, is a dip loaded with not fish eggs but colorful veggies, cilantro, beans and spices. It can be served as a dip or salad at your backyard BBQs. Your guests will appreciate the healthy deliciousness and the beauty of it!
Cowboy Caviar Recipe from Simply Stacie
27. Easy Cilantro Lime Spicy Black Bean Burgers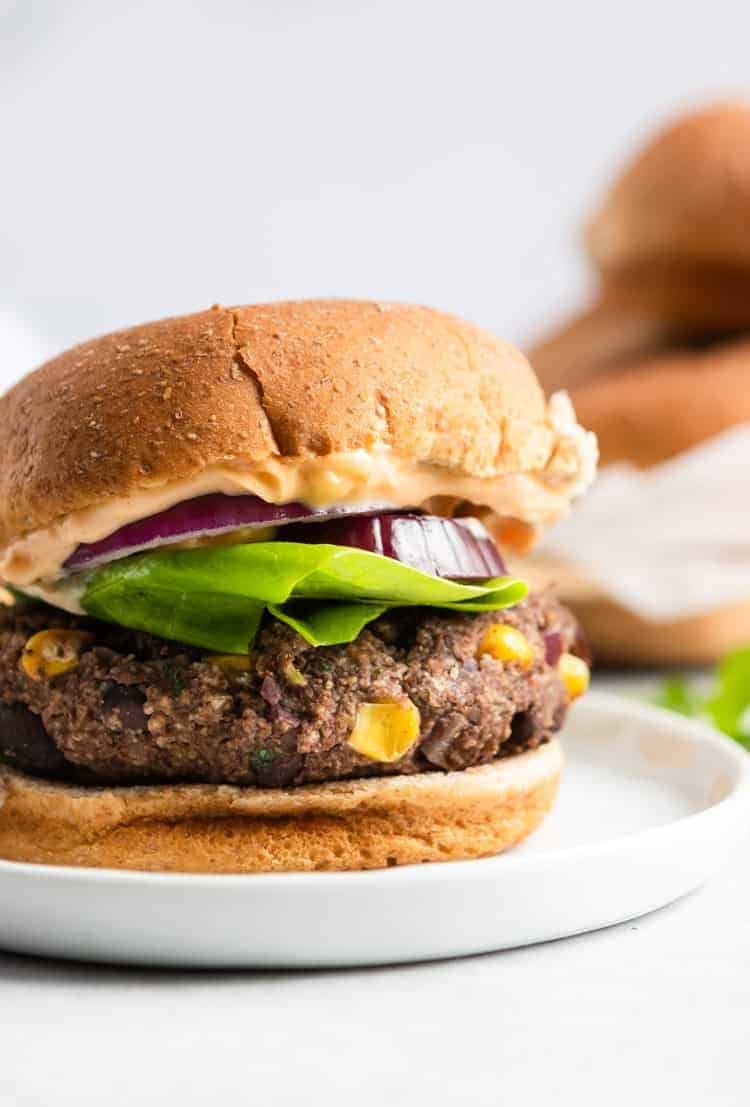 Image Credit: Lemons & Zest
These spicy black bean burgers are an excellent vegetarian-friendly option for a BBQ! The jalapeños provide some kick and the patties aren't short of cilantro. They are held together with a flax egg but freezing the mixture for a bit before forming them also helps to hold the delicious plant-based ingredients together.
Cilantro Lime Spicy Black Bean Burgers Recipe from Lemons & Zest
Cilantro Salad and Dressing Recipes
Here we have a selection of both salads and salad dressings that are focused on using cilantro. Salad dressing from scratch is so much more fresh and healthy than store-bought–plus, it's rewarding to look at that bottle of yumminess knowing you made that!
28. Cilantro Lime Cole Slaw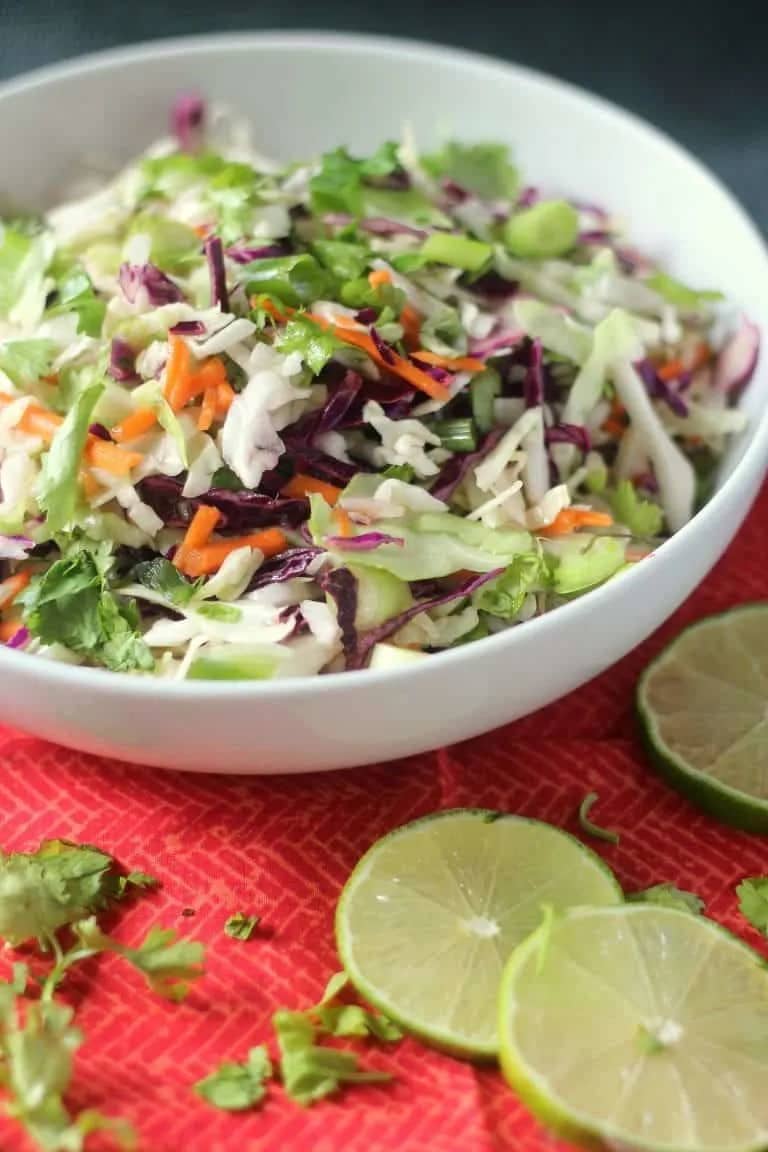 Image Credit: Blackberry Babe
Mixing cilantro and lime with coleslaw gives it a nice tang and some extra fresh flavor. It's a great choice for a side dish if you're looking for some healthy, low carb options.
Cilantro Lime Cole Slaw Recipe from Blackberry Babe
29. Chimichurri Chicken Salad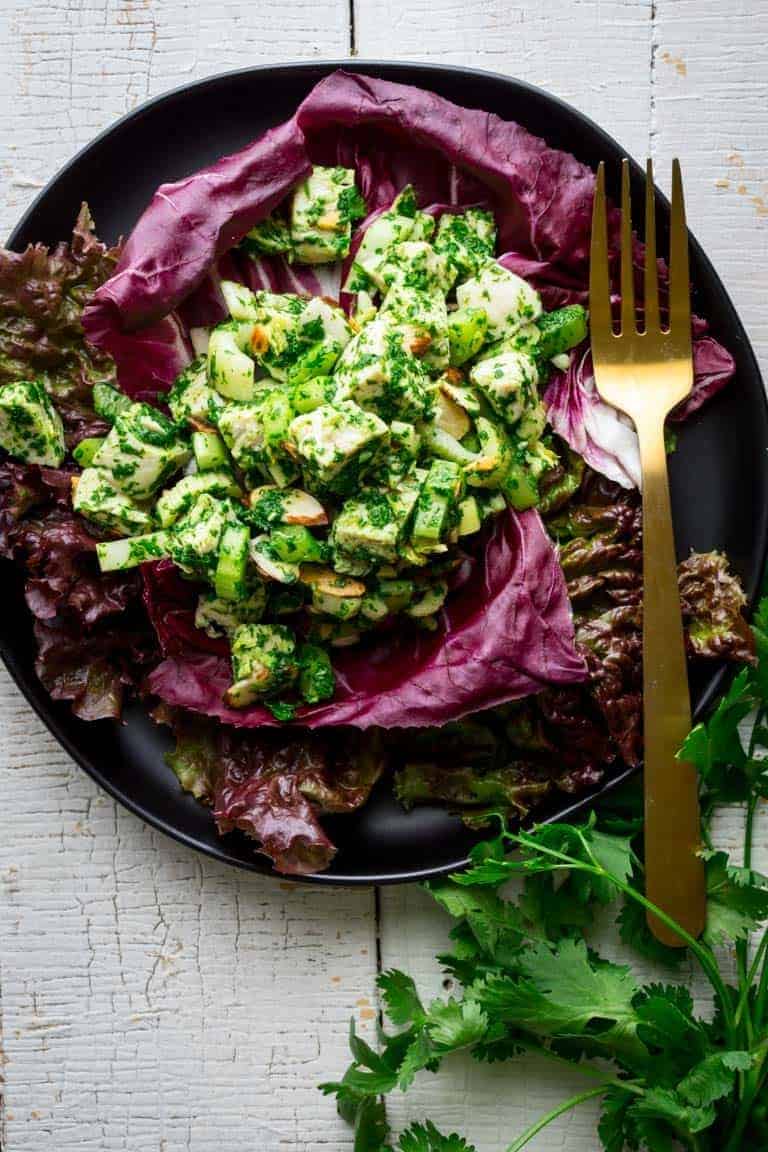 Image Credit: Healthy Seasonal Recipes
I just love a good chimichurri sauce and this version uses mostly cilantro rather than parsley. It is then slathered all over poached chicken cubes in this chimichurri chicken salad! You can stuff it between bread slices, in pitas and wraps or on top of a bed of greens. It's perfect for cold make-ahead meals and lunch on-the-go!
Chimichurri Chicken Salad Recipe from Healthy Seasonal Recipes
30. Shaved Jicama and Blood Orange Salad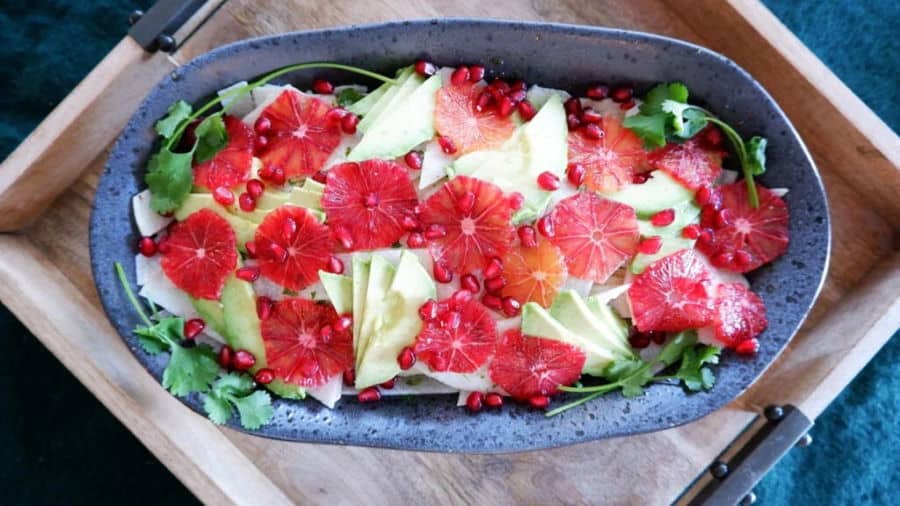 Image Credit: Peak to Plate
This is a unique salad with jicama and blood oranges as the main ingredients. The trick to this recipe is to slice the jicama very thin and let it absorb all of that yummy cilantro dressing. It is absolutely stunning!
Shaved Jicama and Blood Orange Salad Recipe from Peak to Plate
31. Cilantro Lime Dressing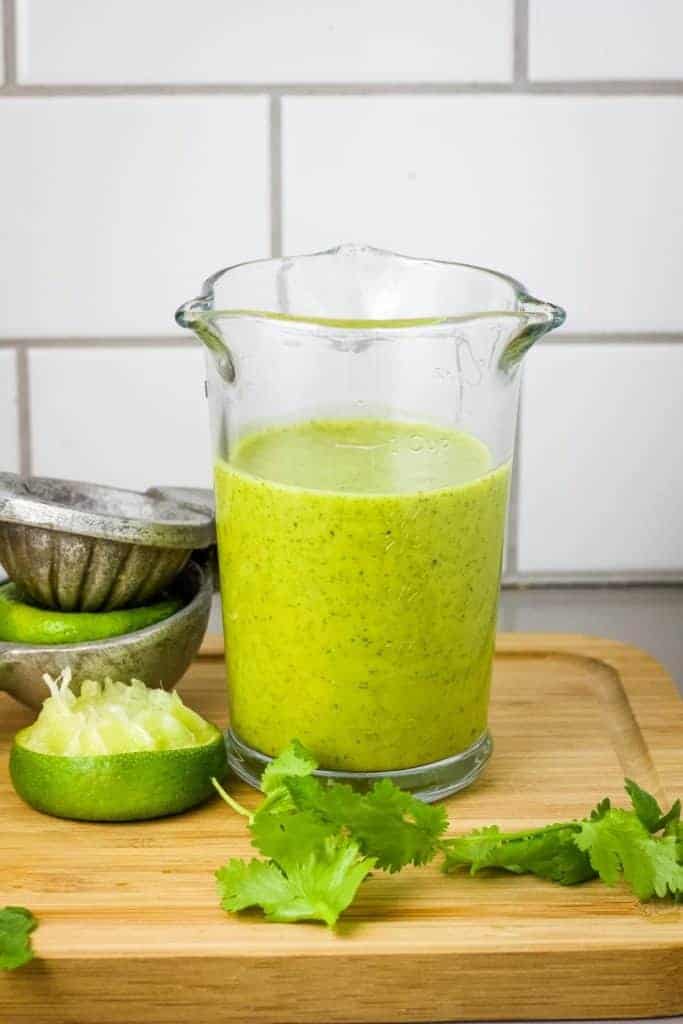 Image Credit: Our Happy Mess
This bright and sunny cilantro dressing/vinaigrette has a base of oil and vinegar and a few other simple ingredients, including cilantro. This recipe comes together in only 5 minutes, so why not make it asap for your salad?!
Cilantro Lime Dressing Recipe from Our Happy Mess
32. Cilantro Cucumber Salad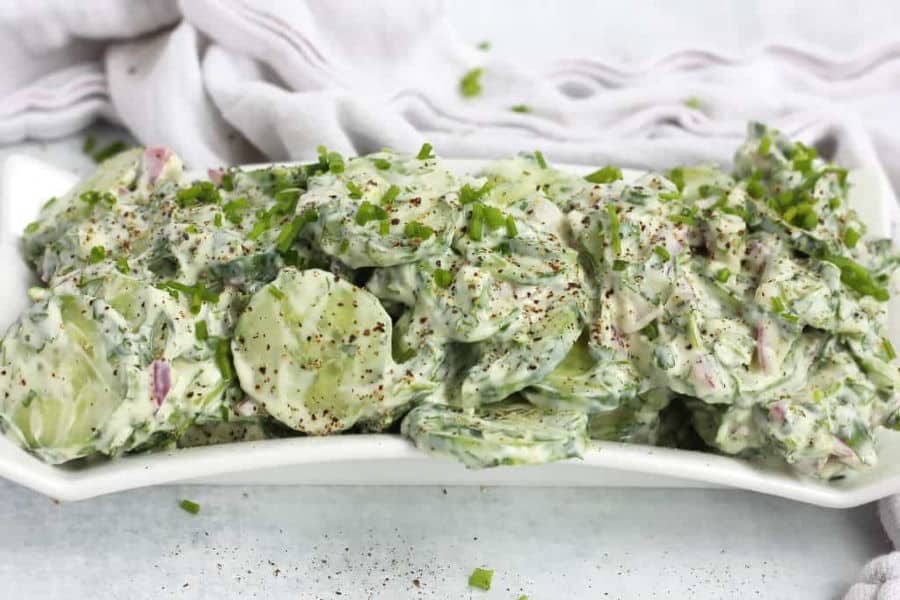 Image Credit: Bite on the Side
This cilantro cucumber salad is super creamy with the Greek yogurt and sour cream. Some diced red onions add a bit of crunch and a heaping of cilantro makes it extra fresh! Using garden fresh cucumbers would make it even more epic.
Cilantro Cucumber Salad Recipe from Bite on the Side
33. Tomato Chickpea Salad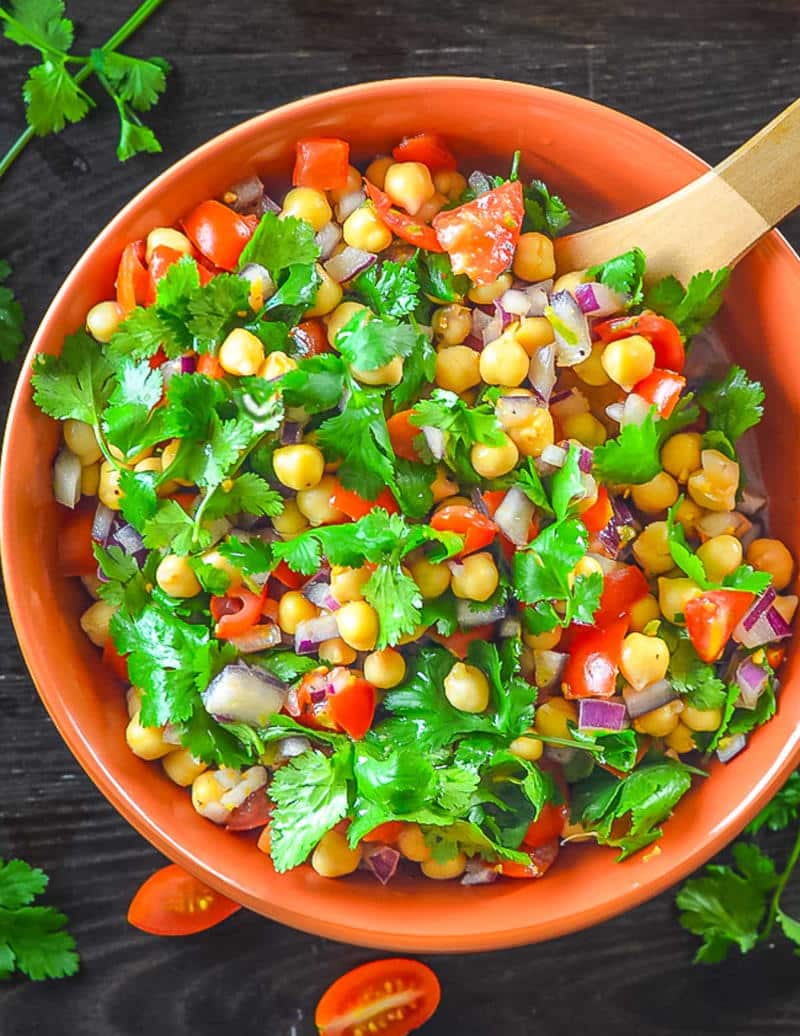 Image Credit: A Virtual Vegan
Last on our list of cilantro salads is this easy, tomato chickpea salad with citrusy-herby flavor and a nice combination of textures. It would be great as a healthy side salad but filling enough to eat on its own.
Tomato Chickpea Salad Recipe from A Virtual Vegan
34. Creamy Cilantro Lime Dressing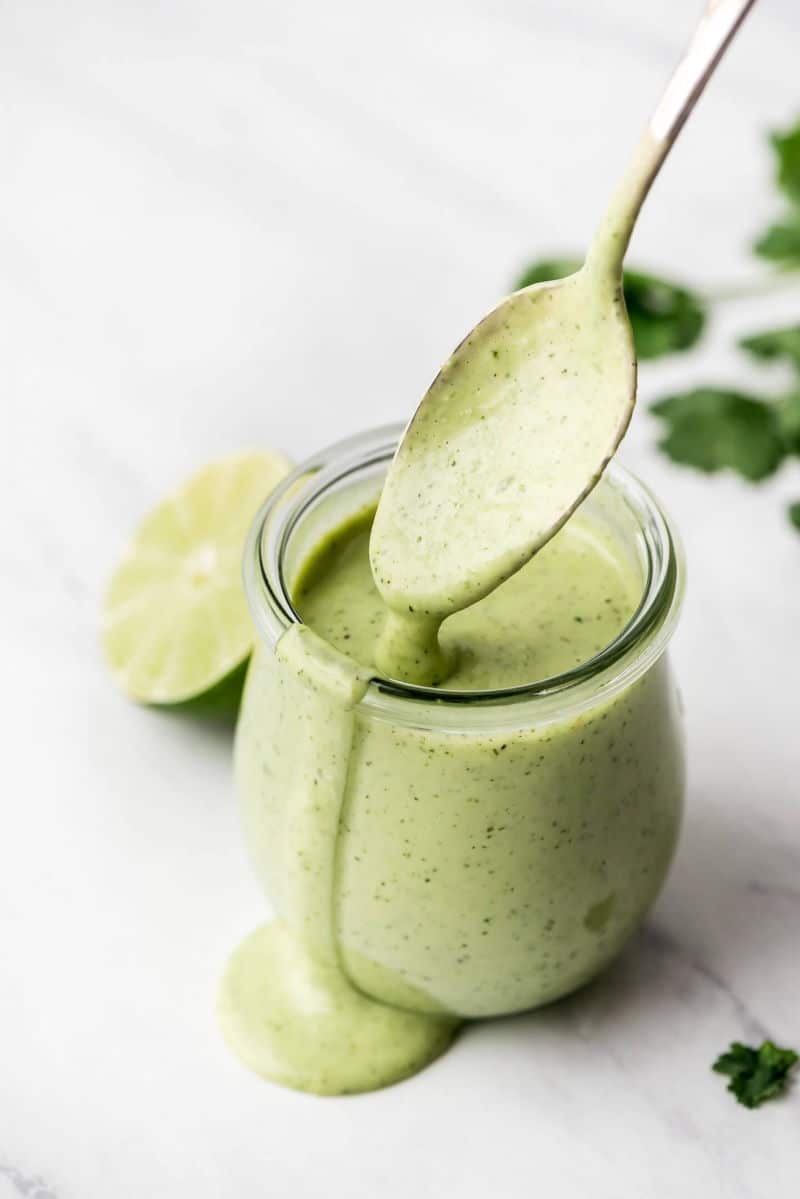 Image Credit: Garnish and Glaze
This cilantro lime dressing packs a lot of flavor with the added spices and creaminess. It can be utilized for an array of foods such as tacos, burritos, salads or as a dip. The Ranch flavoring takes this dressing to another level, while the cilantro provides a fresh component!
Creamy Cilantro Lime Dressing Recipe from Garnish and Glaze
Cilantro Guacamole Recipes
Cilantro is a must in guacamole! We found a few recipes below that really make the cilantro shine in this delicious, green Mexican dip.
35. Guacamole 4 Ways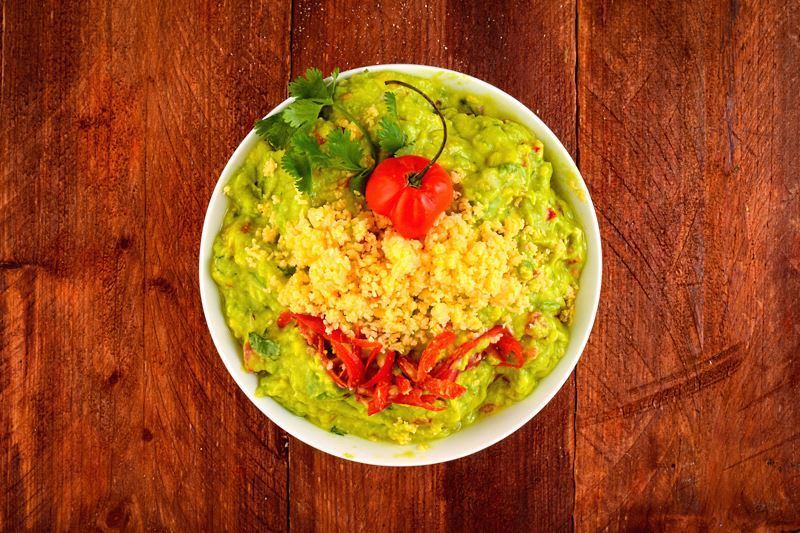 This recipe has 4 creative and tasty ways to mix up some guacamole. The variations include the basic classic, protein packed, spicy Tex Mex and a sweet, fruity version. Quickly whip up your favorite or go for all 4 to give your guests some variety!
How to Make Guacamole 4 Ways Recipe
36. Homemade Guacamole
Image Credit: Angry BBQ
If you love dips for tortilla chips, then you need to know how to make this homemade guacamole. This rich, creamy dip is perfect when the avocados are nice and ripe. As Mike from Angry BBQ puts it, this is definitely better than that goop from the grocery store!
Homemade Guacamole Recipe from Angry BBQ
37. 4-Ingredient Guacamole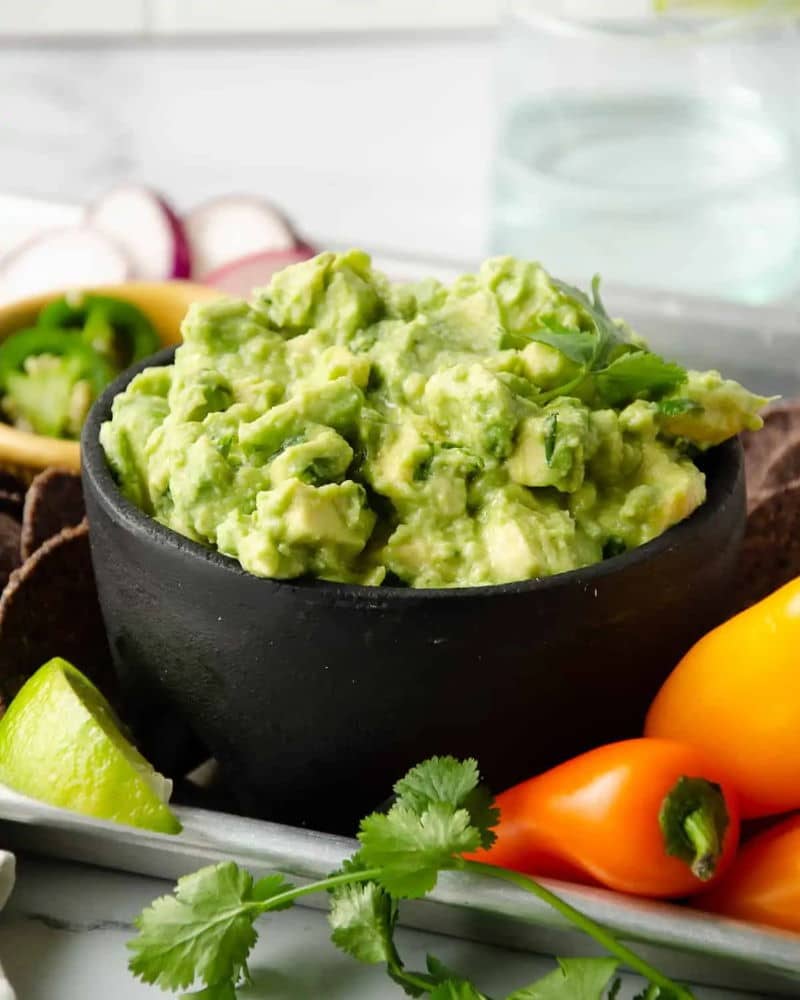 Image Credit: Elise Tries to Cook
If you don't want to get too complicated but want more than some mashed up avocado with your chips, then check out this 4-ingredient only guacamole. Cilantro is, of course, one of the staple ingredients because it just wouldn't be a good guacamole without it!
4-Ingredient Guacamole Recipe from Elise Tries to Cook
Cilantro Pesto Recipes
Pesto is typically made with basil leaves but the basil is swapped out for cilantro in these tasty pesto recipes.
38. Pistachio Cilantro Pesto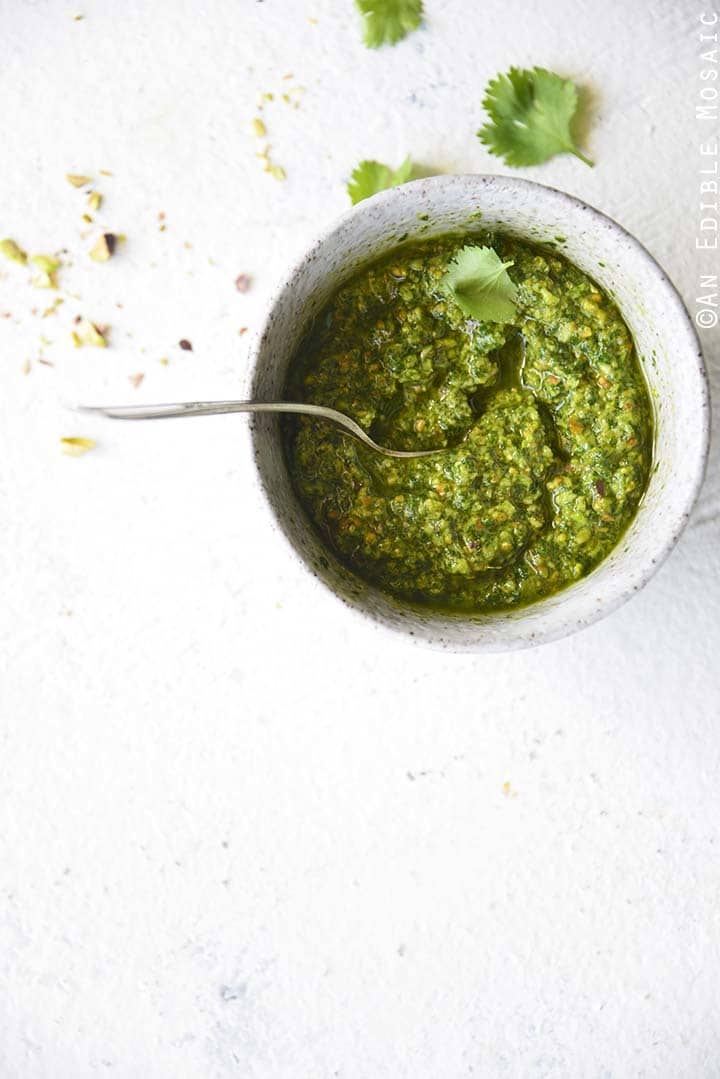 Image Credit: An Edible Mosaic
Being a fan of basil pesto may have you changing your mind once you make this cilantro pesto. With cilantro and pistachios, it gives it a different spin on the traditional green pesto that uses basil and pine nuts. It's worth a try!
Pistachio Cilantro Pesto Recipe from An Edible Mosaic
39. Nut Free Cilantro Pesto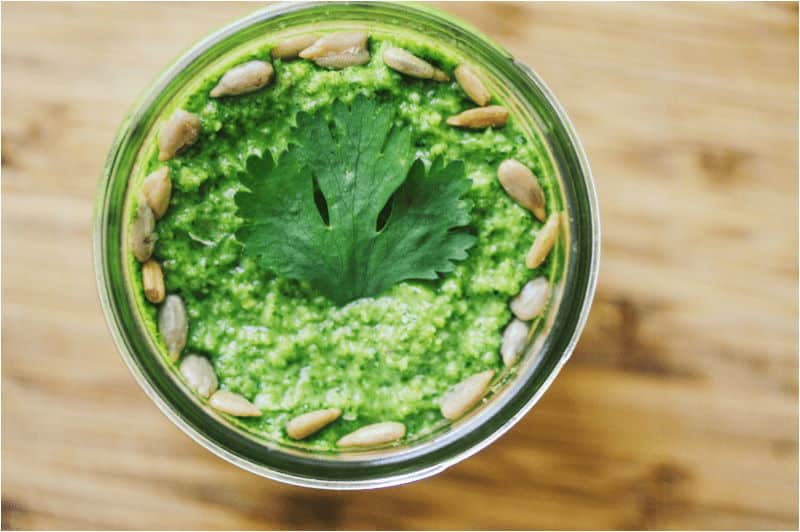 Image Credit: Moon and Spoon and Yum
Nuts are one of the main ingredients in a pesto, but when you have to ensure your food is safe for someone with a nut allergy, you don't have to skip the pesto; you can just prepare this nut free version with loads of cilantro!
Nut Free Cilantro Pesto Recipe from Moon and Spoon and Yum
40. Super Easy Cilantro Pesto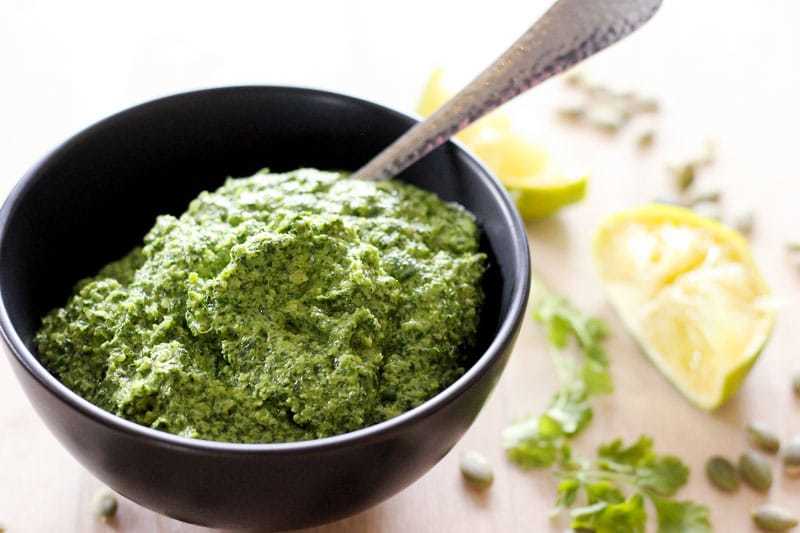 Image Credit: Delicious on a Dime
Next time you are carving pumpkins, save the seeds! This cilantro pesto is also nut free, using pumpkin seeds instead for a fall touch and a whole lot of cilantro. It comes together nice and thick in a food processor.
Super Easy Cilantro Pesto Recipe from Delicious on a Dime
41. Spicy Cilantro Pistachio Pesto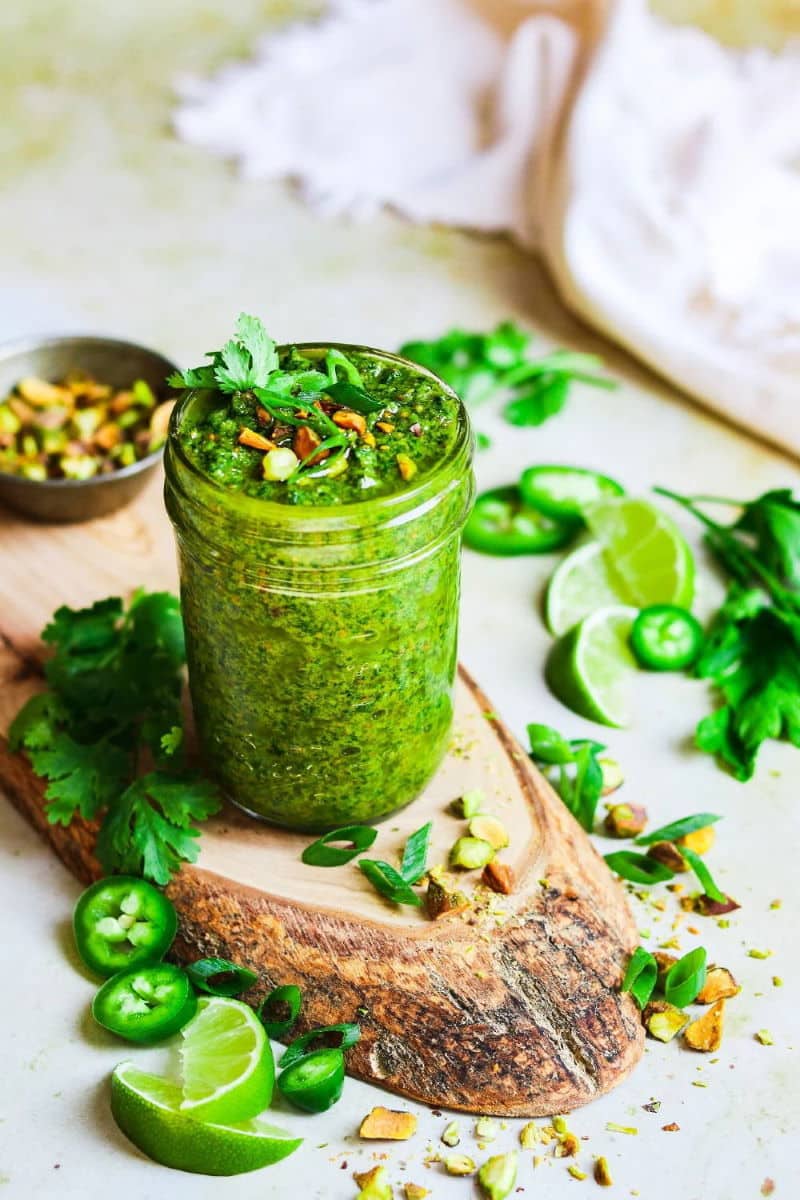 Image Credit: Give it Some Thyme
If you like all things spicy, like me, then you might as well enjoy your pesto spicy too with this cilantro pistachio pesto recipe. The jalapeños bring the heat to the cilantro base and the pistachios offer up a different nutty flavor from your typical pine nut.
Spicy Cilantro Pistachio Pesto Recipe from Give it Some Thyme
Soup Recipes with Cilantro
Cilantro works great as a fresh topping for soups but it also amps up the flavor when it's cooked in. Check out both ways in these hot and yummy soups.
42. Mexican Soup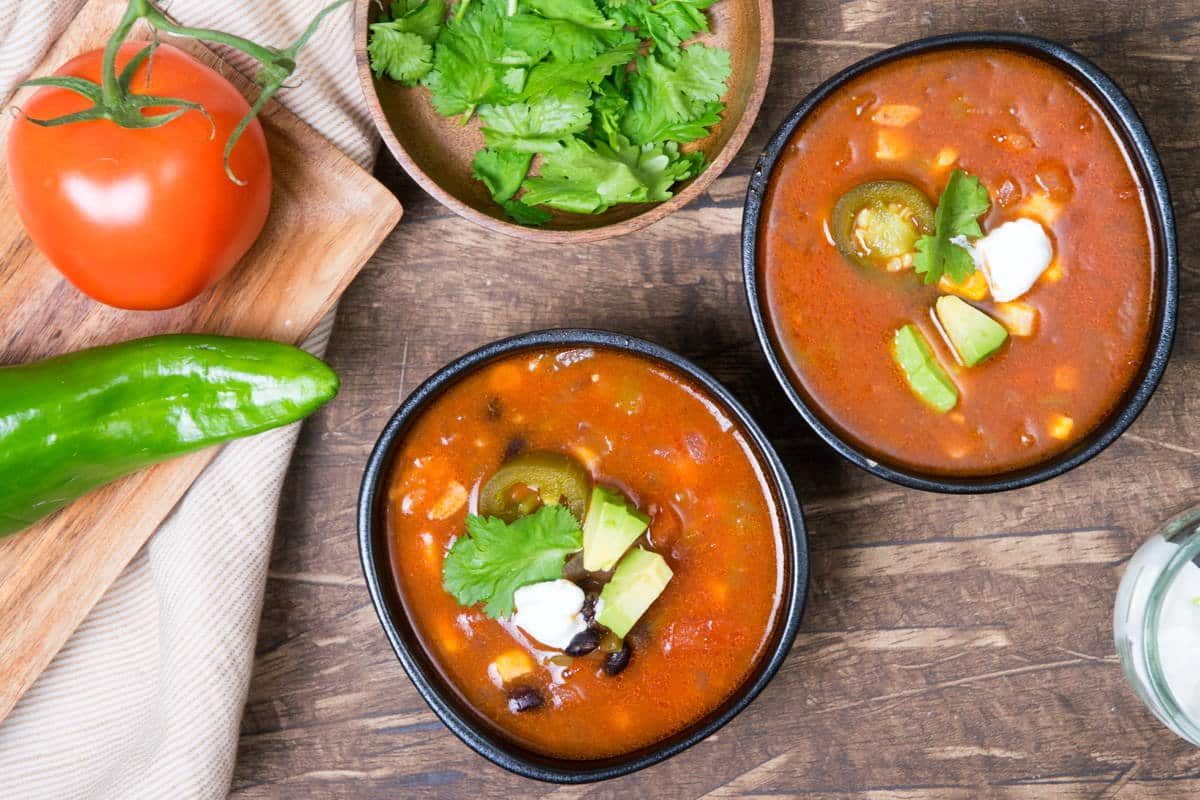 This easy, slow cooker soup has all of the Mexican flavors and ingredients you could ask for! The tortilla strips add some nice crunch to the finished soup. Chopped cilantro is added as a fresh garnish.
43. Lemon Cilantro Tofu Noodle Soup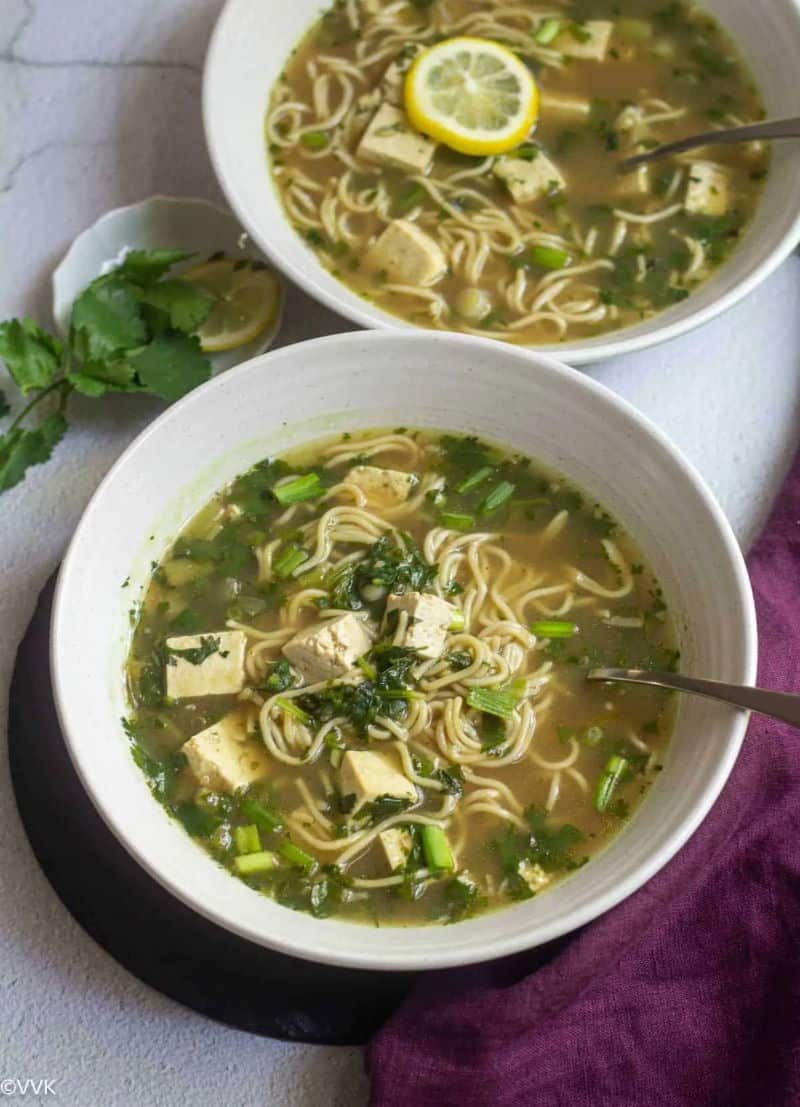 Image Credit: Vidhya's Home Cooking
Srividhya from Vidhyas Home Cooking suggests making this lemon-cilantro tofu noodle soup in large quantities, and I think that is good advice! The cilantro in this dish is not just a garnish; it, among other ingredients like lemon and ginger, gives this soup full flavor!
Lemon Cilantro Tofu Noodle Soup Recipe from Vidhya's Home Cooking
44. Thai Coconut Noodles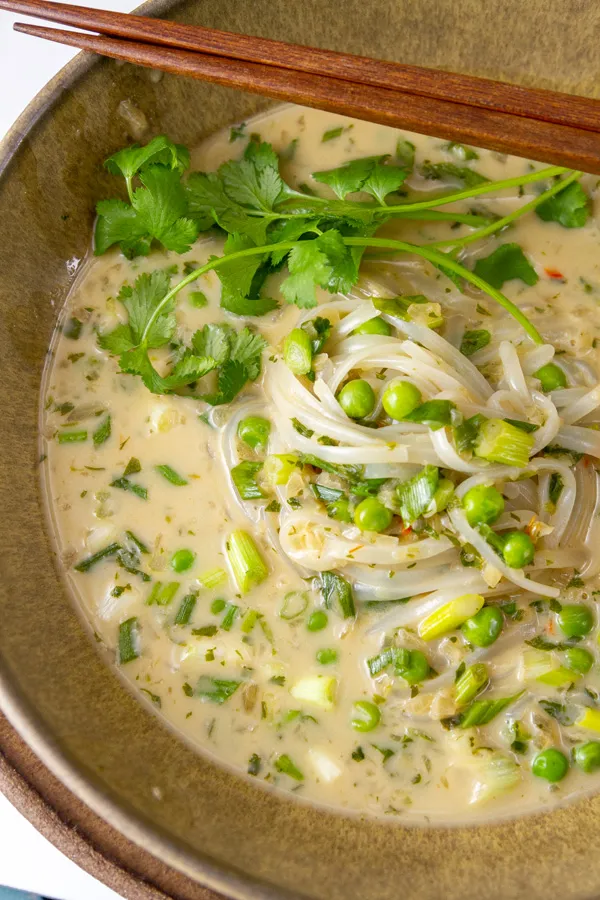 Image Credit: Life Currents
In this quick and flavorful Thai coconut noodle soup recipe, the cilantro is sautéed before adding the rest of the soup ingredients, giving it a different flavor and texture than its fresh use. If that makes you just a bit curious, give the recipe a try below!
Thai Coconut Noodles Recipe from Life Currents
Seafood Recipes with Cilantro
Fresh cilantro is known to complement seafood well, whether its shrimp, whitefish or salmon. Here are just a few that really sparked my interest.
45. Ceviche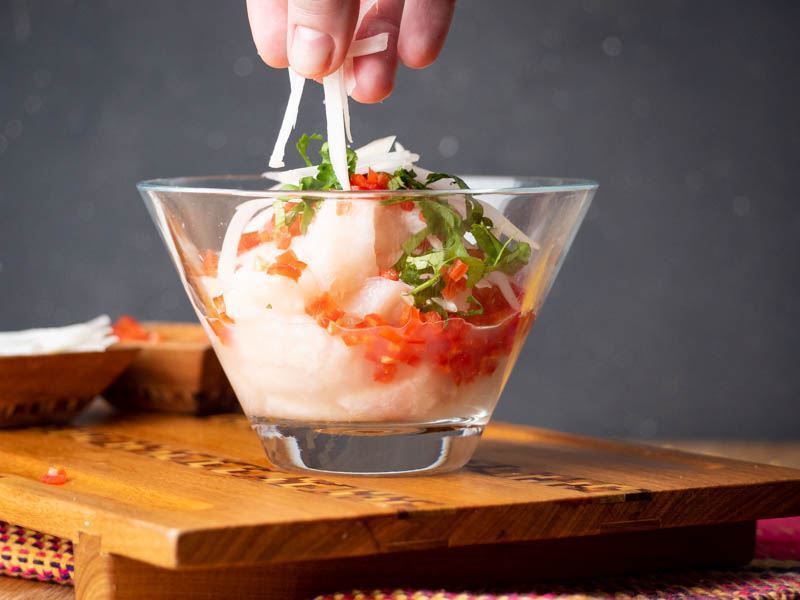 If you are looking for a delicious dish that puts a new spin on seafood, then ceviche will be the way to go. By basically 'cooking' the cubed fish with lemon juice instead of heat, you get a delectable combination that allows the fish to be eaten fresh. The cilantro gives it some extra flavor that is not too overpowering.
46. Grilled Halibut Tacos with Salsa Verde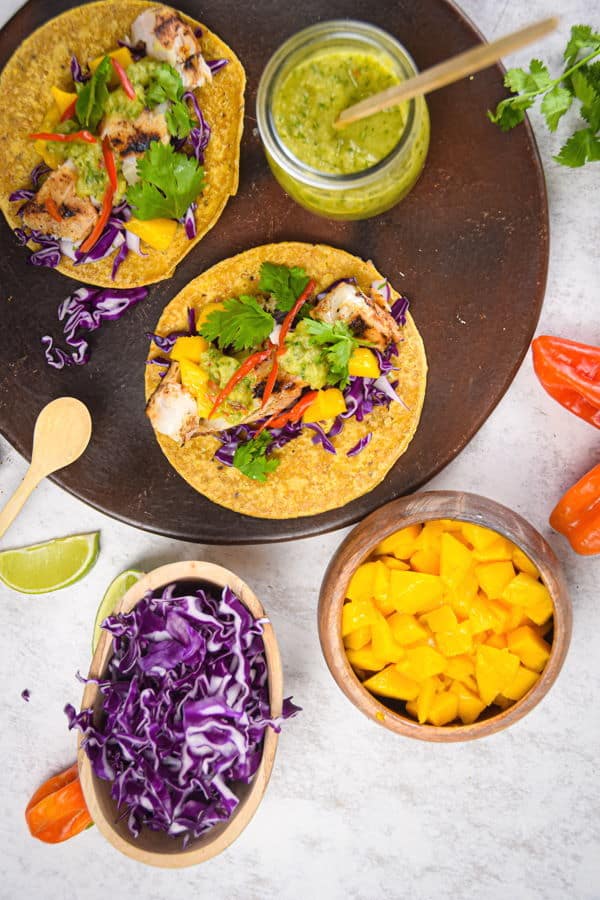 I love the contrasting, vibrant colors in this grilled halibut taco recipe. But it's not only pretty to look at; it's damn delicious too! The salsa verde with cilantro goes exceptionally well with the light, flaky fish without being overpowering.
47. Keto Pesto Salmon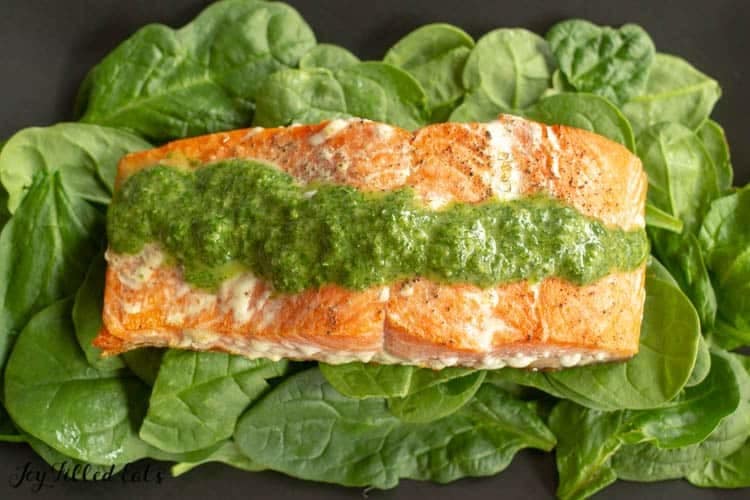 Image Credit: Joy Filled Eats
The cilantro-lime pesto is what makes this keto salmon dish pop! The cilantro is abundant in this recipe and so is the yumminess. The best part is, you can make it in 15 minutes.
Keto Pesto Salmon Recipe from Joy Filled Eats
48. Air Fryer Cilantro Lime Breaded Shrimp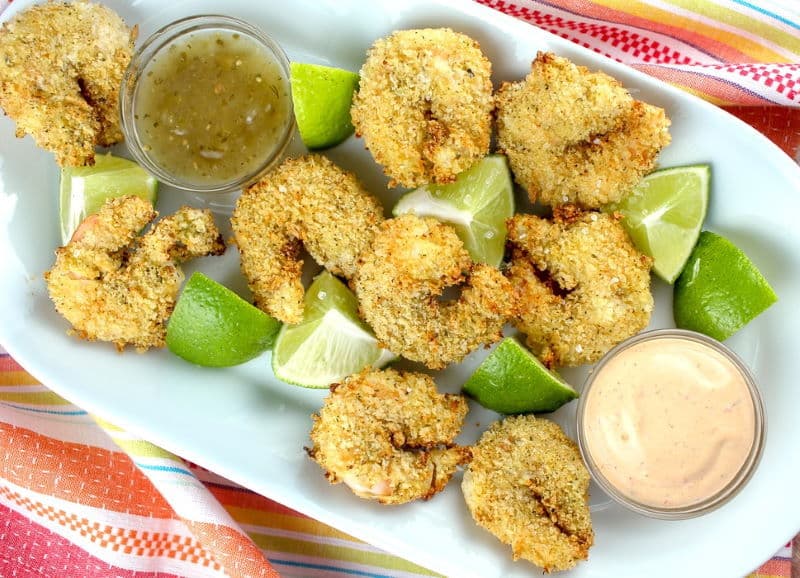 Image Credit: The Food Hussy
This recipe takes me back to my grandma's Christmas dinners where she always served breaded shrimp. This version, made in an air fryer, is so crispy and zesty with the cilantro-lime panko coating!
Air Fryer Cilantro Lime Breaded Shrimp Recipe from The Food Hussy
Pasta Recipes with Cilantro
Cilantro adds a fresh, colorful touch to a plate of cooked pasta as well as some added health benefits.
49. Buttery Cilantro Lime Shrimp Pasta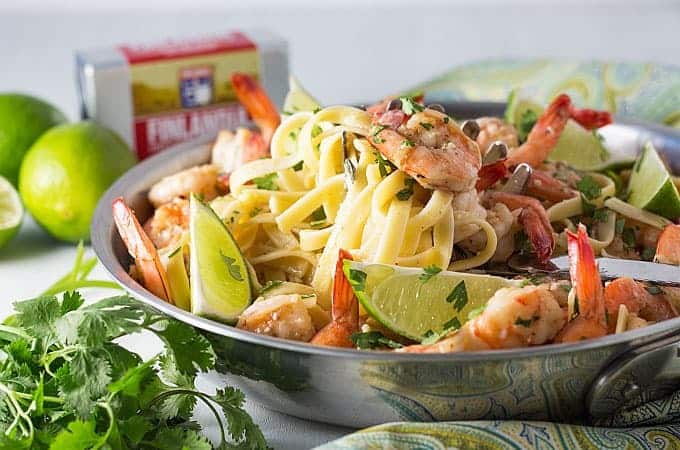 Image Credit: The Blond Cook
Next time it's seafood night in your house, give this buttery cilantro shrimp fettuccine a try. The pasta is drizzled with a white wine sauce and then topped with butter-cooked shrimp and fresh cilantro. It looks and sounds amazing!
Buttery Cilantro Lime Shrimp Pasta Recipe from The Blond Cook
50. Cilantro Pesto Pasta for Lunch Boxes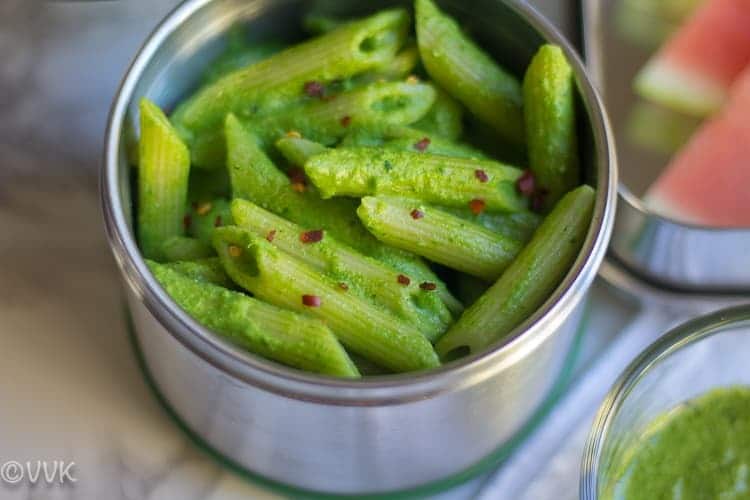 Image Credit: Vidhya's Home Cooking
This cilantro pesto pasta is a great way to get your kids to eat their greens! Plenty of cilantro is blended into a pesto before being smothered all over their favorite pasta and packed away into lunchboxes.
Cilantro Pesto Pasta Recipe from Vidhya's Home Cooking
Miscellaneous
Here are some miscellaneous cilantro recipes that didn't quite fit into the other categories but are equally fresh and delicious!
51. Chipotle Sauce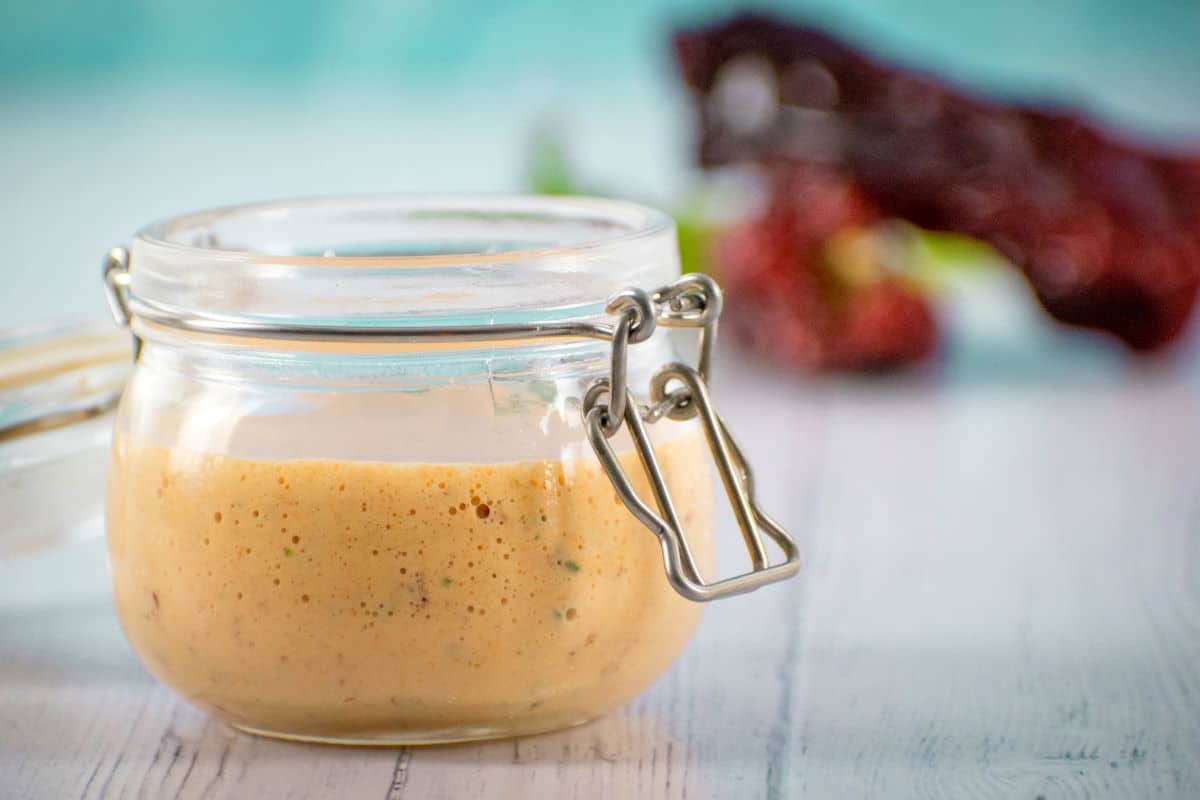 Here is one of my favorite spicy condiments: smoky chipotle sauce! You may not easily see the cilantro in this recipe because it's blended into a smooth, creamy concoction but it's definitely in there and goes perfectly with the other ingredients.
52. Carne Asada Nachos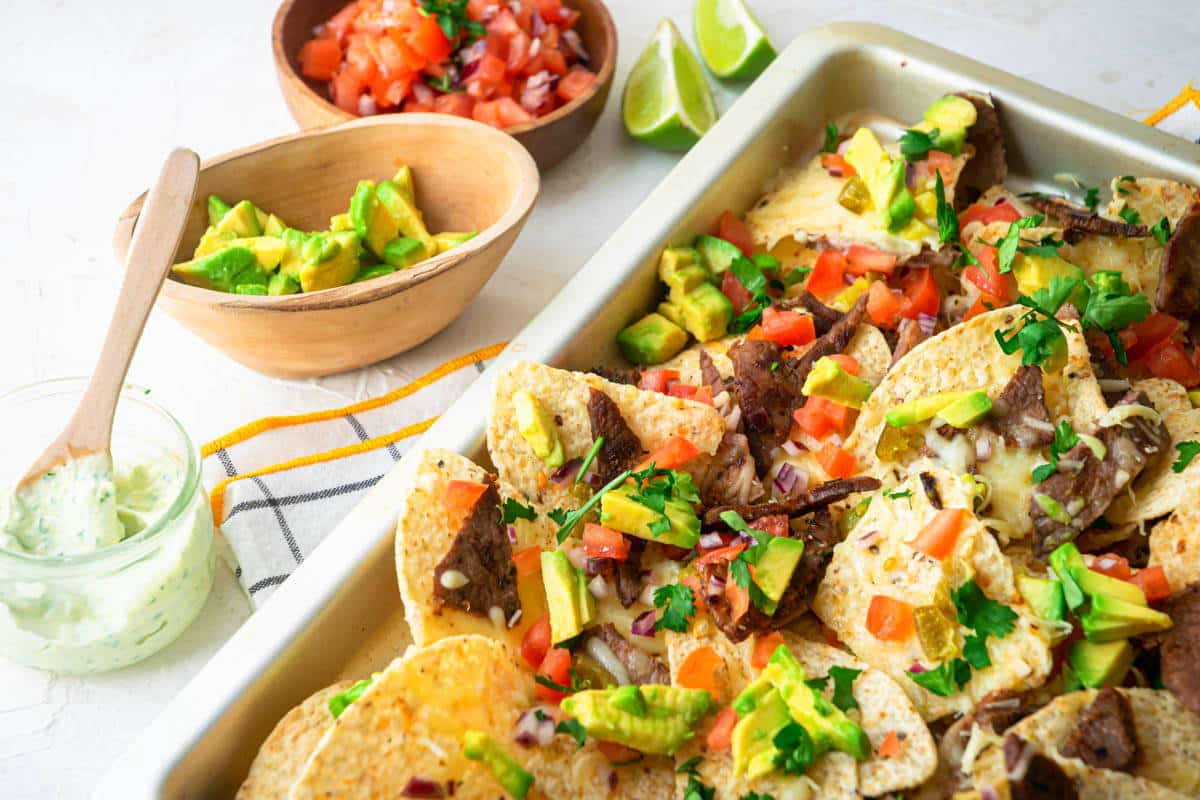 The cilantro-heavy dip in this recipe is absolutely perfect for these nachos topped with slices of carne asada, melty Monterey Jack and spicy jalapeños as well as other fresh toppings. You might want to double the dip – it's that good!
53. Pico De Gallo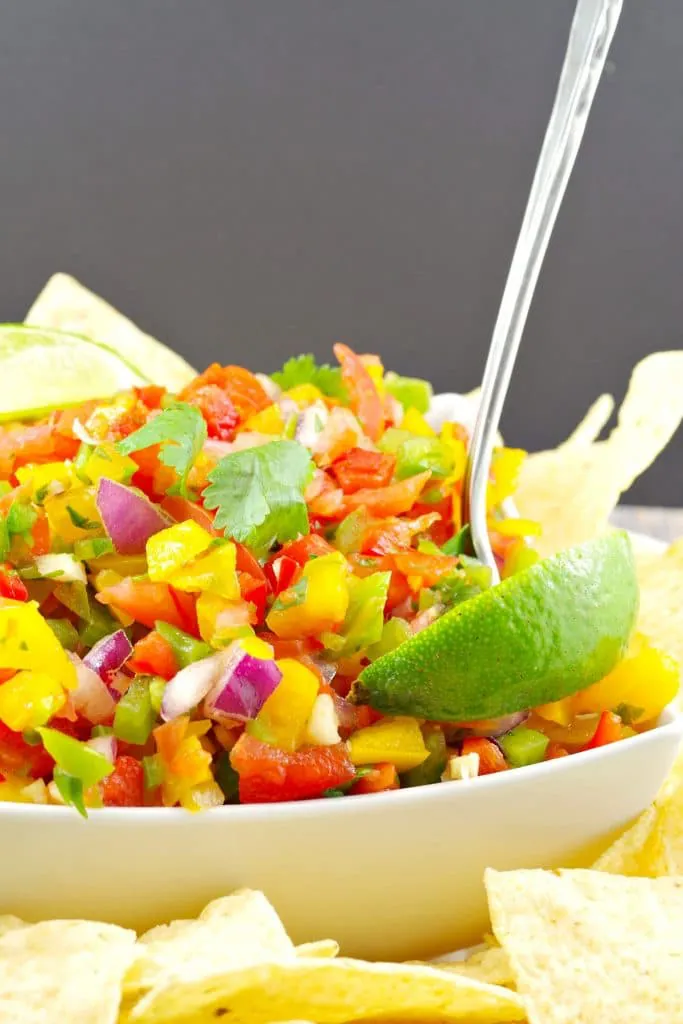 Image Credit: Food Meanderings
Pico de gallo is a popular chunky salsa recipe known for its use of cilantro. It also goes by the name of "Salsa Fresca". This version, with perfectly combined textures and flavors, is very easy to make and looks like it came out of a restaurant!
Pico De Gallo With Cilantro Recipe from Food Meanderings
54. Ginger Beef Meatballs with Cilantro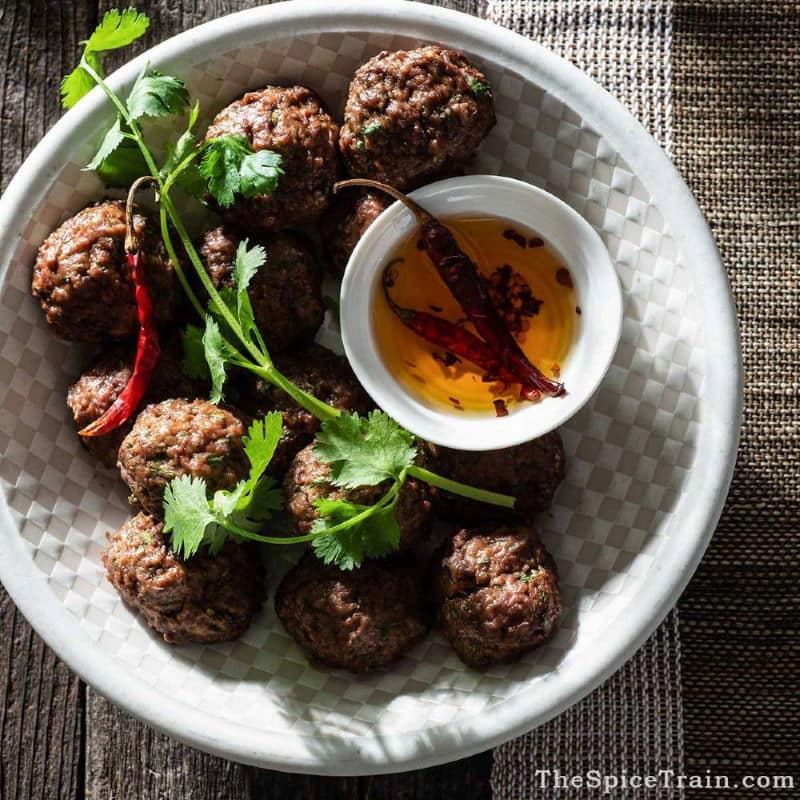 Image Credit: The Spice Train
These ginger beef meatballs are filled with fresh, flavorful ingredients, including cilantro, ginger and garlic. There is no sauce necessary as these taste great as they are. Serve them as an appetizer or over rice.
Ginger Beef Meatballs with Cilantro Recipe from The Spice Train
55. Coriander Garlic Chaas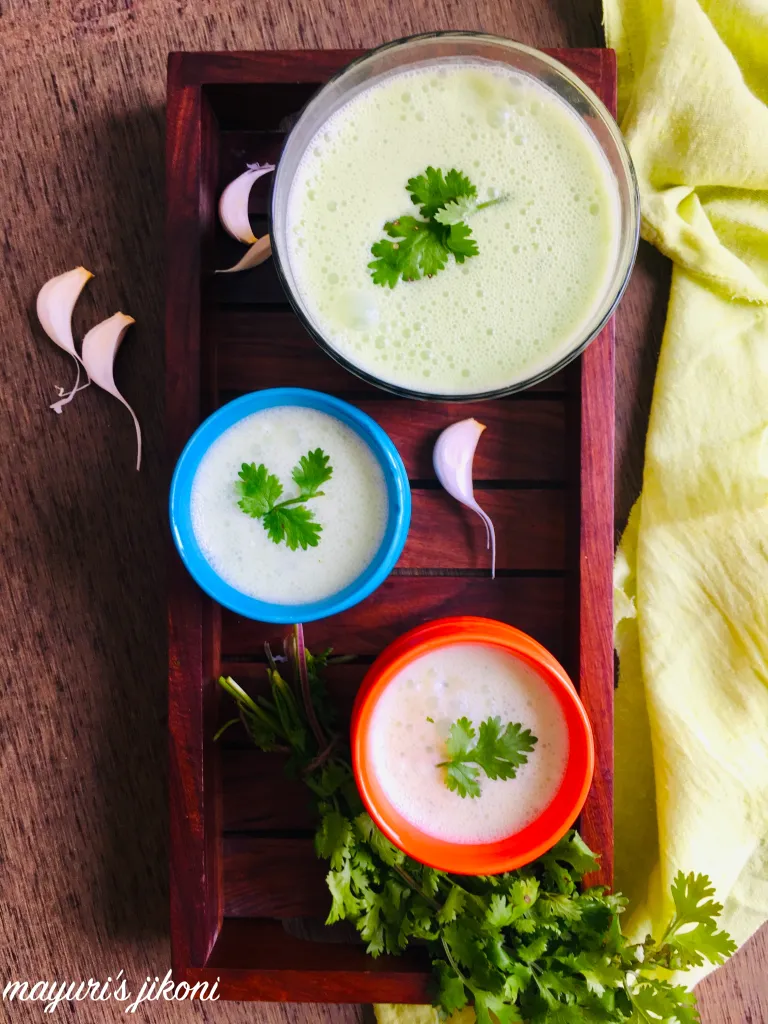 Image Credit: Mayuris Jikoni
You can even drink your cilantro in this coriander garlic chaas recipe from Mayuri's Jikoni. It has a yogurt base blended with a cilantro and raw garlic mixture and served on ice.
Coriander Garlic Chaas Recipe from Mayuris Jikoni
I hope you enjoyed this list of cilantro recipes of all sorts! Let us know which ones you picked in the comments.
Frequently Asked Questions
Is coriander the same as cilantro?
Coriander and cilantro can sometimes be used interchangeably, but there is a difference between the two. Here in America, cilantro is the name for the plant leaves and stems and coriander refers to the dried seeds. You cannot substitute one for the other as the fresh plant is entirely different from the dried seed. Elsewhere, both the plant and the seeds are called coriander.
How do you store cilantro to keep it fresh?
The first step in storing cilantro is to remove the rubber band because it can cause quicker decay. Next, place them upright in a jar with 1 inch of water. Loosely cover the top with plastic wrap and into the fridge. That's it! You can replace the water occasionally with fresh water and this should help them to last longer.
Why does cilantro taste like soap?
It only tastes like soap to a small percentage of the population (mostly from East Asia) and it comes down to their genetics. Due to a variation in a group of olfactory-receptor genes, they can sense the soapy-flavored aldehydes present in the cilantro. Places where cilantro has long been popular, like India and Central America, have the lowest population of cilantro soap-sensing individuals.