How to Make Chocolate Truffles
We all know that chocolate is delicious, but what is better than simply chocolate? Chocolate truffles! And not just any chocolate truffles. We mean the real, homemade, honest-to-goodness mouth-watering kind of chocolate truffles. And that is what we're here for! This recipe tells you exactly how to make chocolate truffles. The best part is that these are so easy to make! They are great to serve at parties, at home, at work, or just to snack on while watching your favorite movie or TV show. This yummy treat will easily make the top of your dessert list with the decadent chocolate on chocolate flavor.
Servings: 12 (approximately - depending on the size)
Prep Time: 45 mins.
Refrigeration Time: Up to 1 hour
Step #1. Prepare the Ingredients
You will need these items to make chocolate truffles:
*Using low quality chocolate can affect the texture of the truffle.
Step #2. Blend Biscuits to a Fine Powder
Process the biscuits in a blender until you get a fine powder.
Step #3. Melt the Chocolate
Place the chocolate in a metal bowl and over a pot with boiling water (to melt using a double-boiler style).
Step #4. Add Ingredients to the Chocolate
Add the powdered biscuits, butter and salt. Make sure the butter is fully melted.
Mix all of the ingredients well.
Continue mixing until you get a silky and smooth texture. Refrigerate for 1 hour, or just until it thickens enough to manipulate. Depending on the chocolate you use, you may need to add a bit more butter if it's too dry, or a bit more of the biscuits if it's too runny.
Using a spoon or your hands, form small balls of the mix.
Step #8. Roll in Cocoa Powder
Place the balls in cocoa powder and cover them completely.
Step #9. Sprinkle with Cocoa
Sprinkle a little more cocoa powder over the truffles.
Store the truffles in an airtight container in a cool, dry place away from light or in a refrigerator. Serve them at room temperature.
Try tweaking the recipe to match your own particular sweet tooth! Other ways to make these truffles could include using white chocolate, milk chocolate, semi-sweet chocolate, or even your favorite candy bar. Mixing different kinds of chocolate bars together will provide a unique twist. For even more chocolate, use chocolate cookies instead of sweet biscuits or crackers. But the inside isn't the only component you can change. Instead of coating the truffles in cocoa, try rolling them in powdered sugar, chopped peanuts or walnuts, grated chocolate chips, or granola. Try each kind and see which one you enjoy the most!
Did you make the classic truffles or did you try one of the variations? What did you think?
Tutorial Images Credit: In the Kitch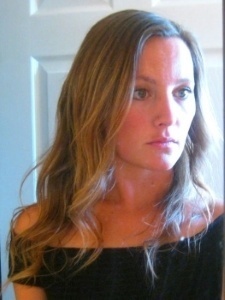 Joss is a home cook who enjoys cooking day in and day out for her family. Ever since she was a child, she had a passion for cooking and baking and knew it was the right path for her! She joins us on 'In the Kitch' to share with you some of her favorite recipes.