Thick, creamy, caramel-colored clouds of whipped coffee over a cup of hot milk, it's almost like a reverse latte. If you are a coffee-lover like me, this drink will surely entice you to get out of bed in the morning! Did you know you can whip coffee in the same way you would whip cream? The trick is to use equal parts instant coffee, sugar and hot water.
The end result is a hot beverage that tastes like it came straight out of a café. Read on if you want to try preparing this coffee foam at home.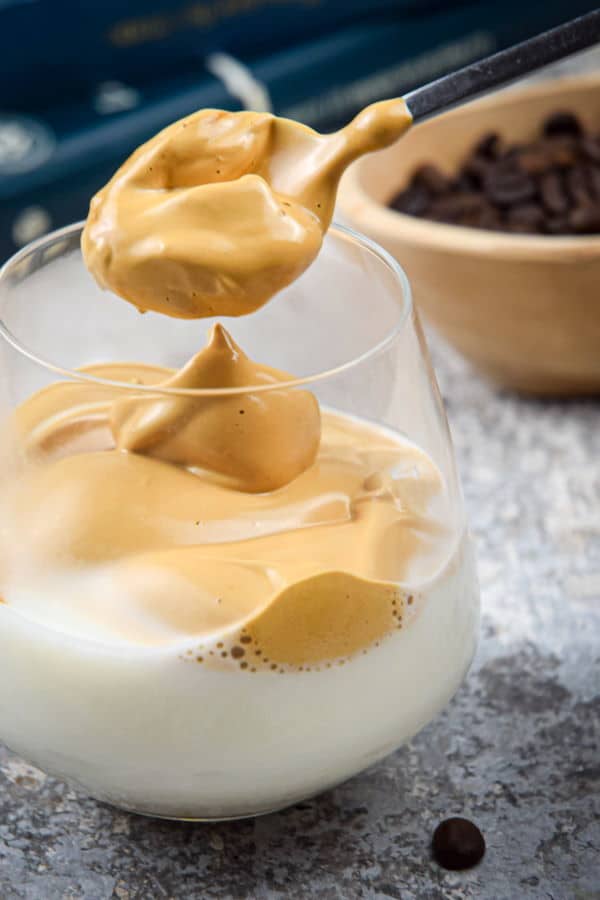 What is Whipped Coffee?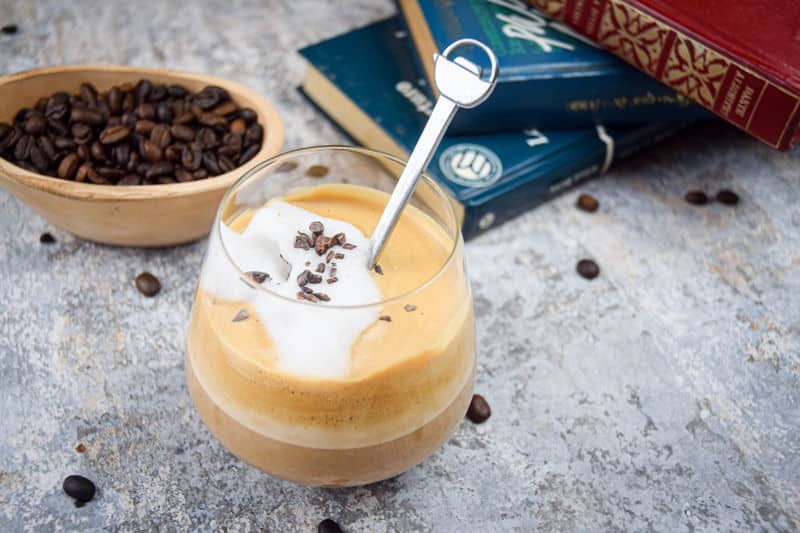 Whipped coffee, also known as Dalgona coffee, is a coffee beverage consisting of instant coffee, water and sugar whipped until thick and foamy and then served over a cup of hot or cold milk.
What does Dalgona Coffee Taste Like?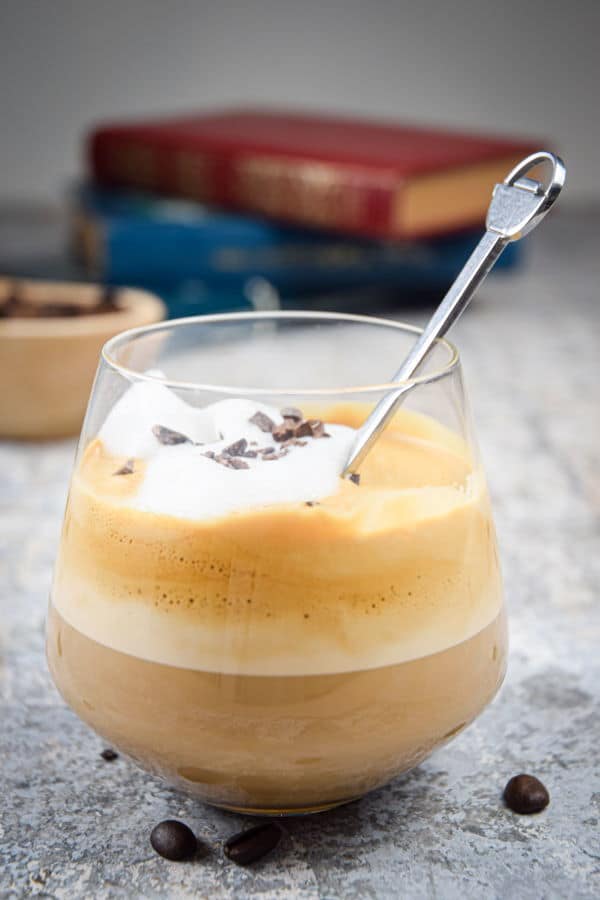 Dalgona coffee tastes a lot like a café latte once the whipped coffee has been blended into the milk. It has a sweet, creamy, coffee taste.
If you were to take a sip of the whipped coffee foam on its own, you would get a very strong taste of sweetened coffee, with a whipped-cream-like texture. The drink tastes much better once the two parts are combined, so before giving it a sip, give it a stir.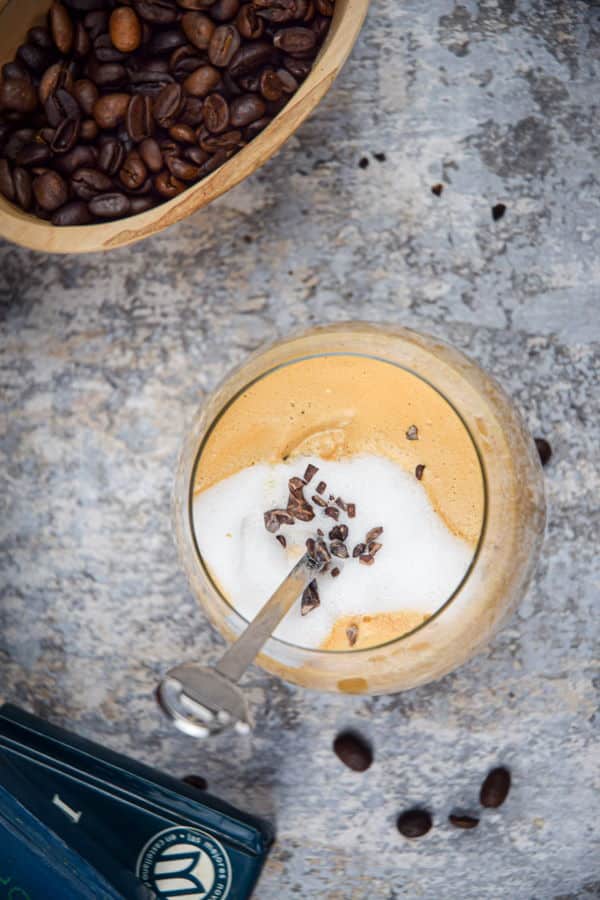 As you whip the instant coffee, you will see the color change from dark to a light caramel as the air becomes incorporated into the mix. Within 5 minutes it should become thick and creamy; the consistency you are looking for.
Are you as intrigued as I have become with this creative coffee beverage? Whipped coffee, also known as 'beaten coffee' or 'Dalgona coffee' has its origins in South Asia where it has long been popular, although you may have only heard of it recently.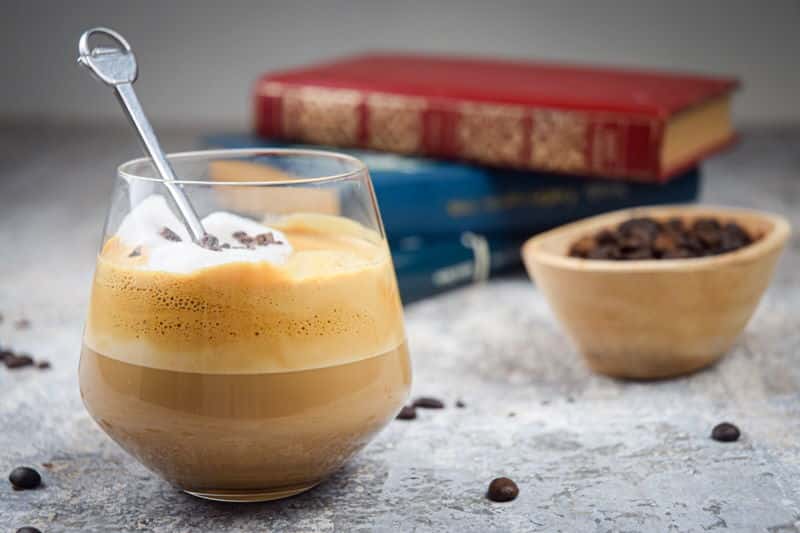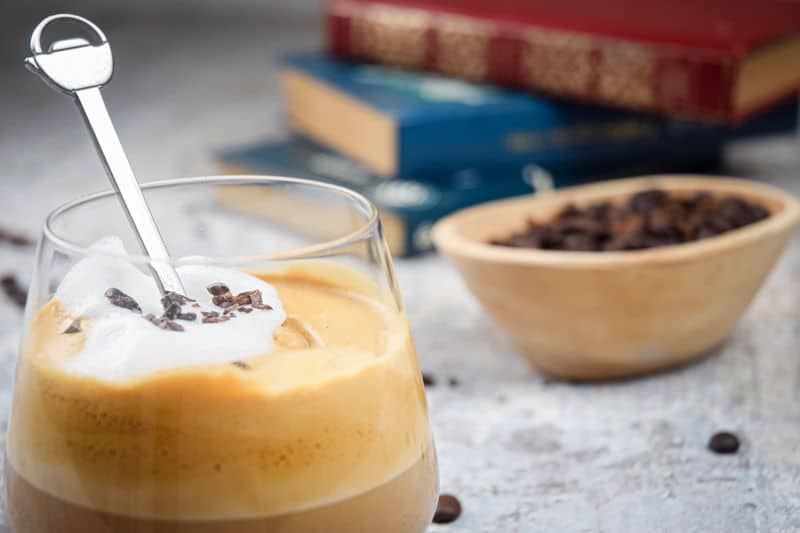 It's an easy and quick way to mix up your coffee routine and it certainly is fun to serve to guests, especially if they've never heard of it!
You can make it vegan by using your favorite milk alternative. For a summer version, instead of hot milk you can use cold milk with ice and you will have a delicious, cool and refreshing drink.
You can also try whisking it by hand, but keep in mind that this method will take longer and you may strengthen your biceps while doing so.
Did this whipped coffee rock your world? Let us know what you thought of it in the comments!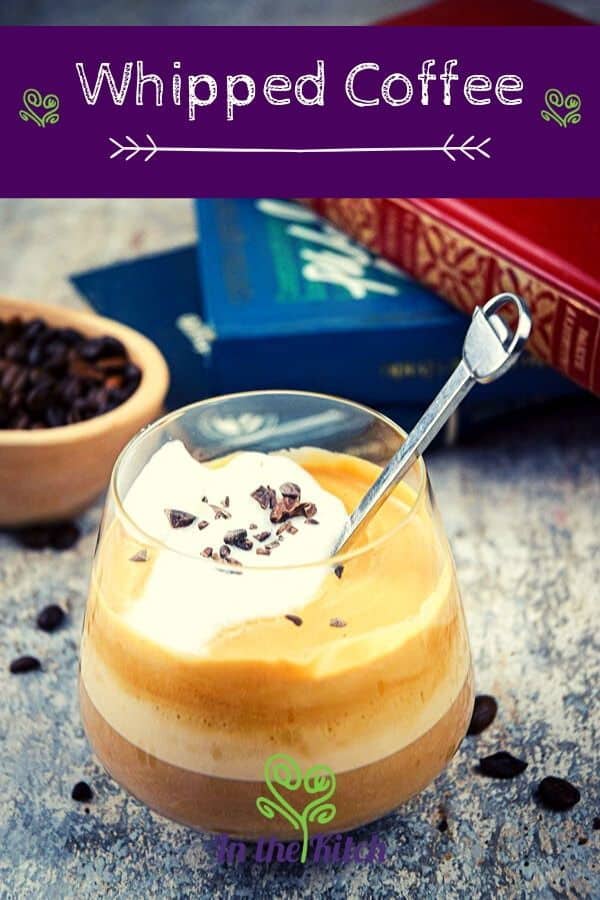 📋Recipe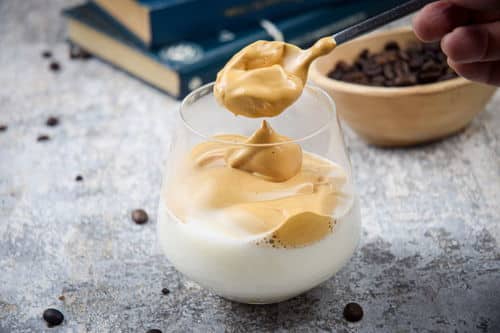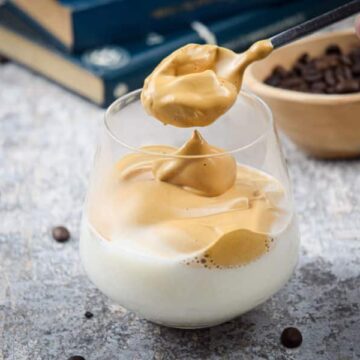 Whipped Coffee
Thick, creamy, caramel-colored clouds of whipped coffee over a cup of hot milk, it's almost like a reverse latte.
Ingredients
2

tbsp.

sugar

2

tbsp.

instant coffee powder

2

tbsp.

hot water

2

cups

hot milk

-

to serve
Instructions
In a medium or large bowl, add the sugar, instant coffee and hot water.

With an electric hand mixer, whip the mixture until it is fluffy and light. It should double in volume (approximately 5 mins.).

To serve, spoon a dollop of the whipped coffee over each mug of hot milk and stir.

Garnish with cocoa nibs (optional) and enjoy!
Nutrition
Calories:
258
kcal
Carbohydrates:
38
g
Protein:
9
g
Fat:
8
g
Saturated Fat:
5
g
Cholesterol:
24
mg
Sodium:
111
mg
Potassium:
845
mg
Sugar:
27
g
Vitamin A:
395
IU
Calcium:
297
mg
Iron:
1
mg
Nutrition information on In the Kitch is provided as a courtesy and is an estimate only. It may not include toppings and/or sauces.
Want to see our recipes in action?
Subscribe to our channel on Youtube!
HUNGRY FOR MORE? CHECK OUT: