Green and earthy, your morning lattes will never be the same with this homemade vegan matcha latte mix. Enjoy a steaming cup of matcha with a touch of sugar and creamy coconut milk powder to give it a delicious, plant-based creamy taste.
Find out why everyone's been raving about matcha with this quick, delicious recipe.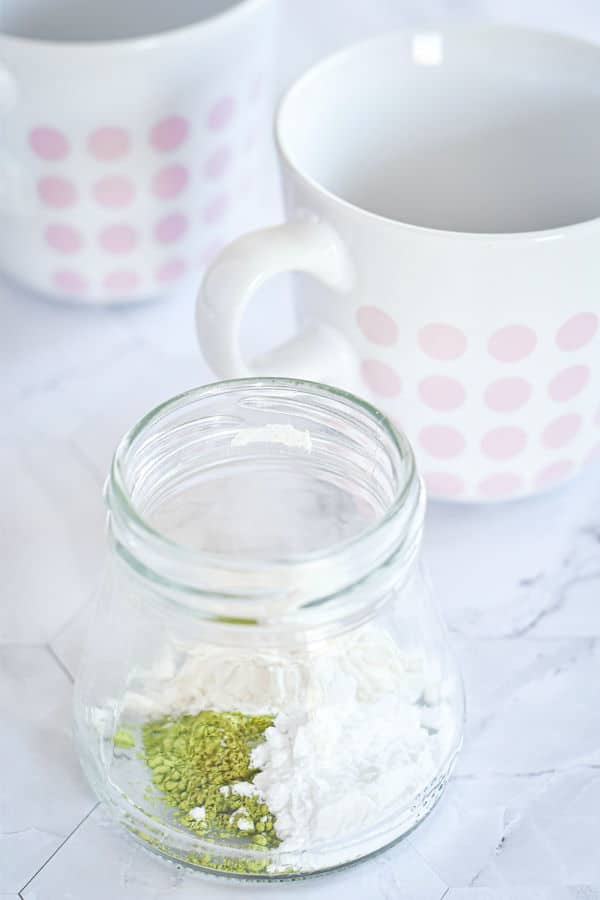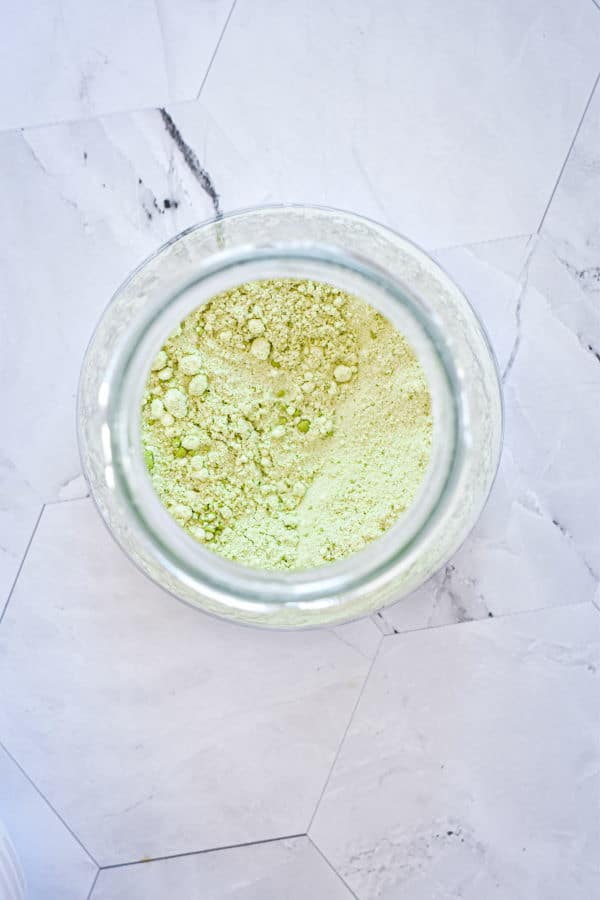 You can mix this recipe in large quantities and store it in your kitchen in a jar for daily use, or throw it together any time of day whenever the mood strikes you. Take the mix with you on a camping trip as all you will need is some hot water to enjoy this soothing beverage!
If you do plan on making a large batch, just be sure to add the powder to taste when preparing it, starting with a small amount and working your way up from there.
---
Tip: If you have a blender around, you could blend the powder mixture with 1 cup hot water to make it extra frothy and smooth by: opening the vent hole on the lid and placing a kitchen towel over it loosely. The vent hole needs to be open to prevent pressure build-up. The kitchen towel will prevent splashing of the hot liquid through the vent hole while still allowing steam to escape. Start blender on low and speed up gradually, until blended. You could also use a hand-held milk frother for similar results.
---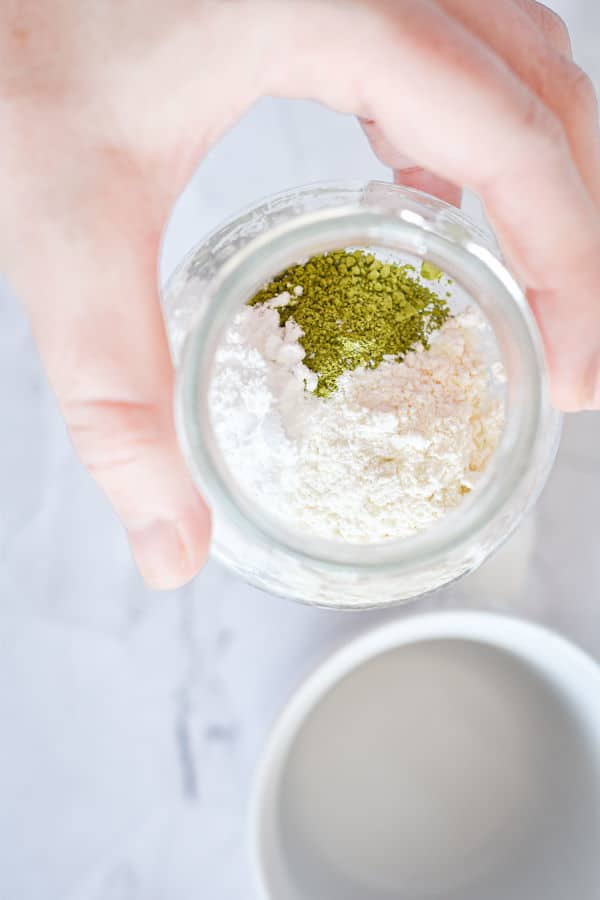 You can find it in most coffee shops, but why spend the money on an expensive latte when you can make your own matcha lattes at home? Start your day right with the earthy flavor of matcha, accompanied by the sweet creaminess of coconut milk and sugar.
All you'll need is a tin of matcha, which can be purchased online or found at most major retailers and some coconut powder and sugar. Once you've mastered this recipe, you can move on to more complex drinks like matcha iced tea or matcha smoothies.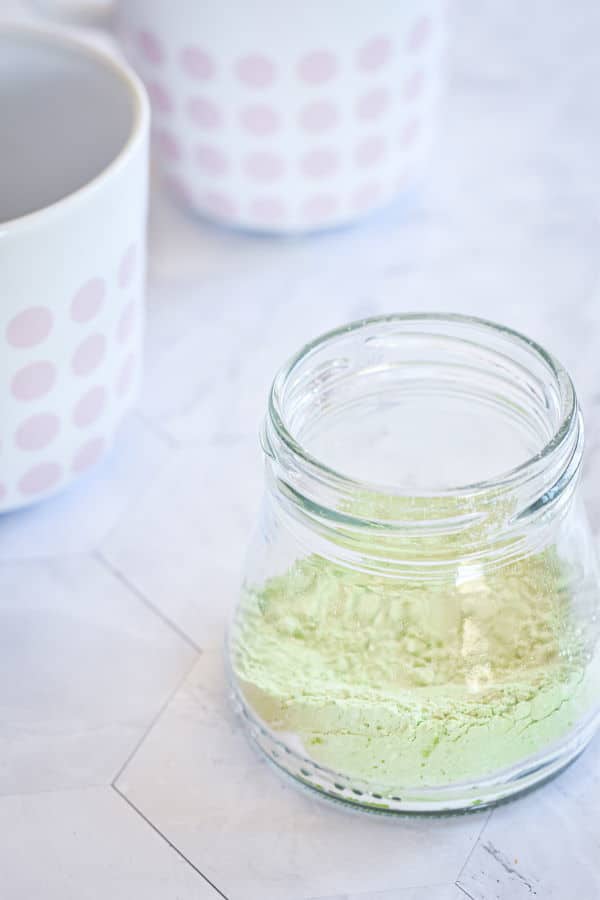 Matcha is prized for offering a range of health benefits, including disease prevention, weight loss, and a healthy dose of antioxidants for your immune system.
Matcha can contain almost as much caffeine as a cup of coffee (70 mg in matcha vs. 70 mg to 140 mg in coffee), so you can save money and give yourself a better energy boost. It can be a healthier alternative to those sugar- and syrup-filled drinks you get at the local coffee shop.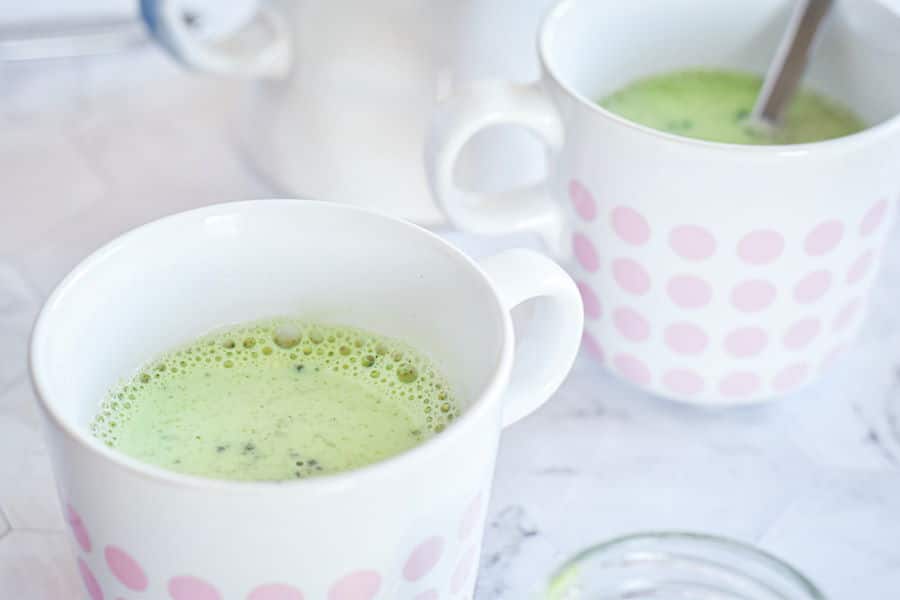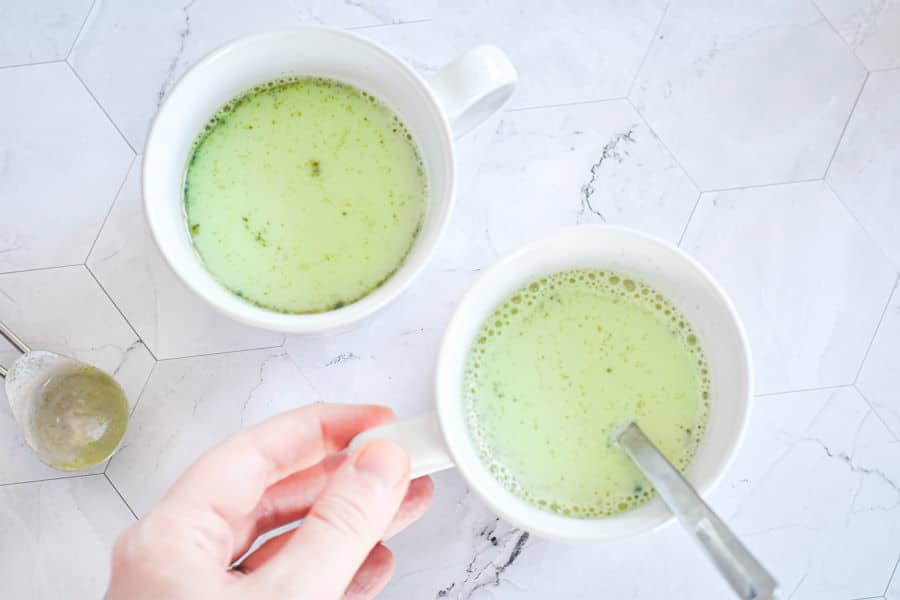 And if you've never had matcha before, you'll be pleased to find that it tastes great! Matcha has a smooth earthiness that's mildly sweet and reminiscent of the finest green teas.
What's your favorite way to enjoy matcha in the morning? Let us know in the comments.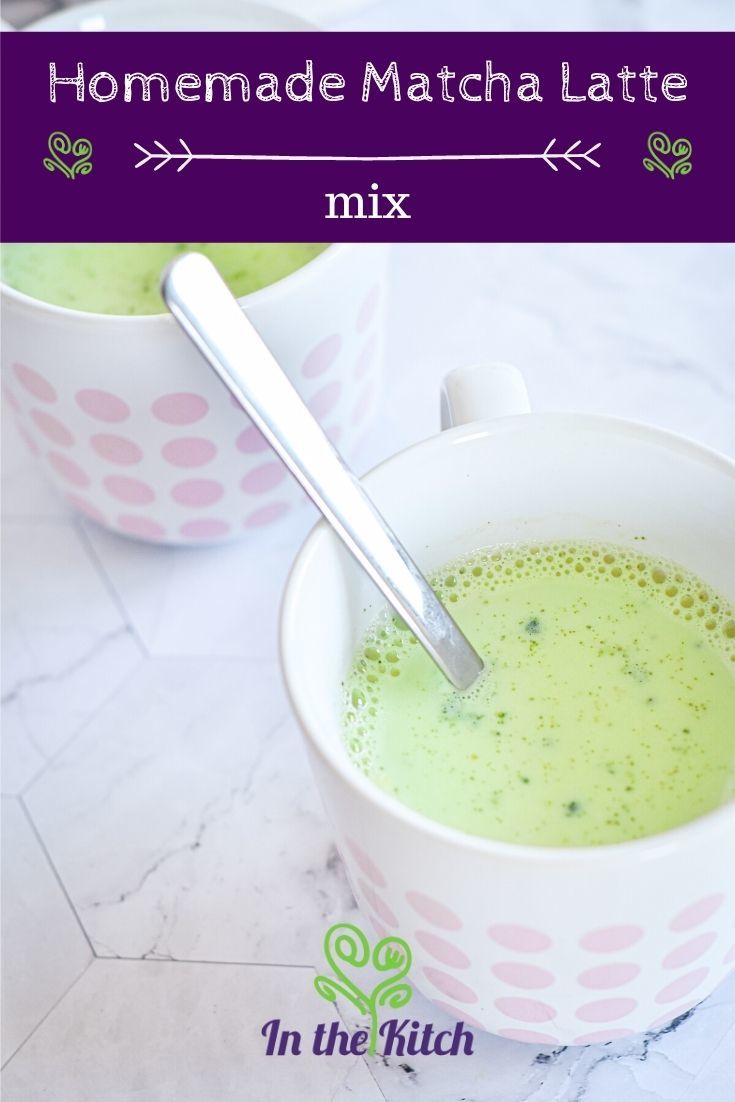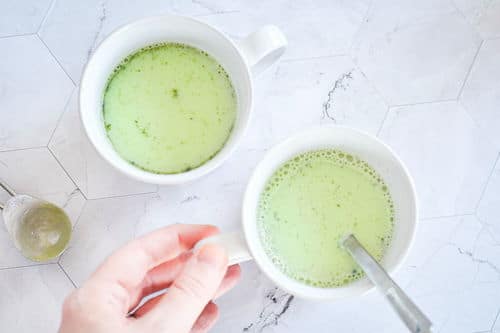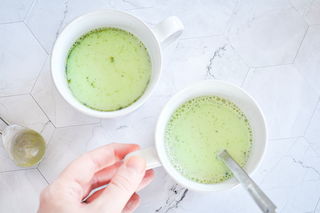 Homemade Vegan Matcha Latte Mix
Green and earthy, your morning lattes will never be the same with this homemade matcha latte mix.
Instructions
Sift the matcha, powdered sugar and powdered coconut milk together.

To prepare, add the matcha latte mix to 1 cup hot water. Mix well.

Optional: Use a hand-held milk frother to make it smooth and frothy.
Notes
You can easily adjust the amount of each ingredient, according to taste.
Nutrition
Calories:
273
kcal
Carbohydrates:
24
g
Protein:
5
g
Fat:
18
g
Saturated Fat:
15
g
Sodium:
59
mg
Sugar:
17
g
Vitamin A:
246
IU
Iron:
1
mg
Nutrition information on In the Kitch is provided as a courtesy and is an estimate only. It may not include toppings and/or sauces.
Want to see our recipes in action?
Subscribe to our channel on Youtube!
Hungry for more? Try our Homemade Ranch Dressing