Here on the prairies, we are lucky to have a large population of bison roaming the land. That means plenty of local bison meat to be found at farmers' markets and grocery stores that carry local items. I've been busy developing recipes with the bison meat from a farmer just down the road. He kindly delivers it directly to my front door and then I get to work on creating delicious bison recipes that the whole family loves.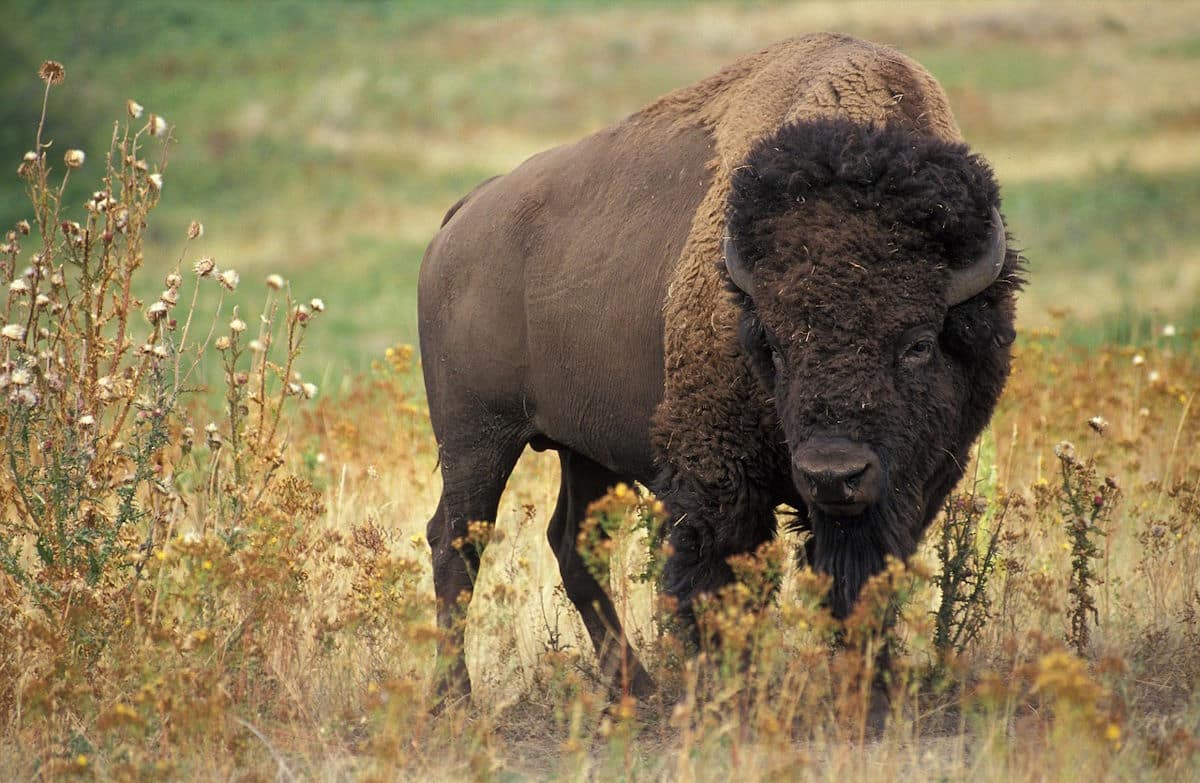 Most of the recipes here are made with ground bison, but you'll also find cuts such as ribeye steak, short ribs, chuck roast and even a recipe that makes use of the bones. Whether you are switching to bison for its lower fat content and high protein or you just really enjoy the flavor, you'll be sure to find something on this list.
1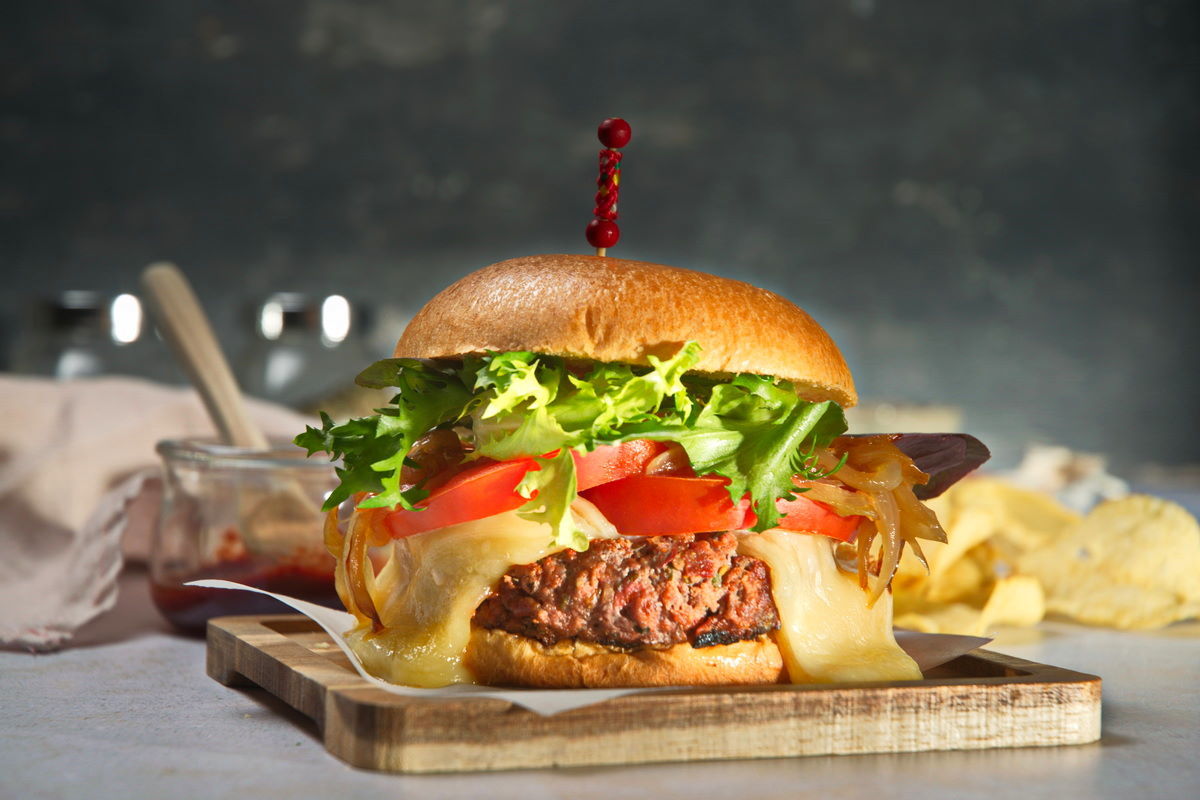 Bison Burgers
What makes these burgers special, besides the bison, are the flavorful ingredients loaded into the patty like sun-dried tomatoes and chipotle sauce. It's then topped with Havarti cheese and caramelized onions (which are optional but an amazing add).
Check out this Bison Burger recipe
2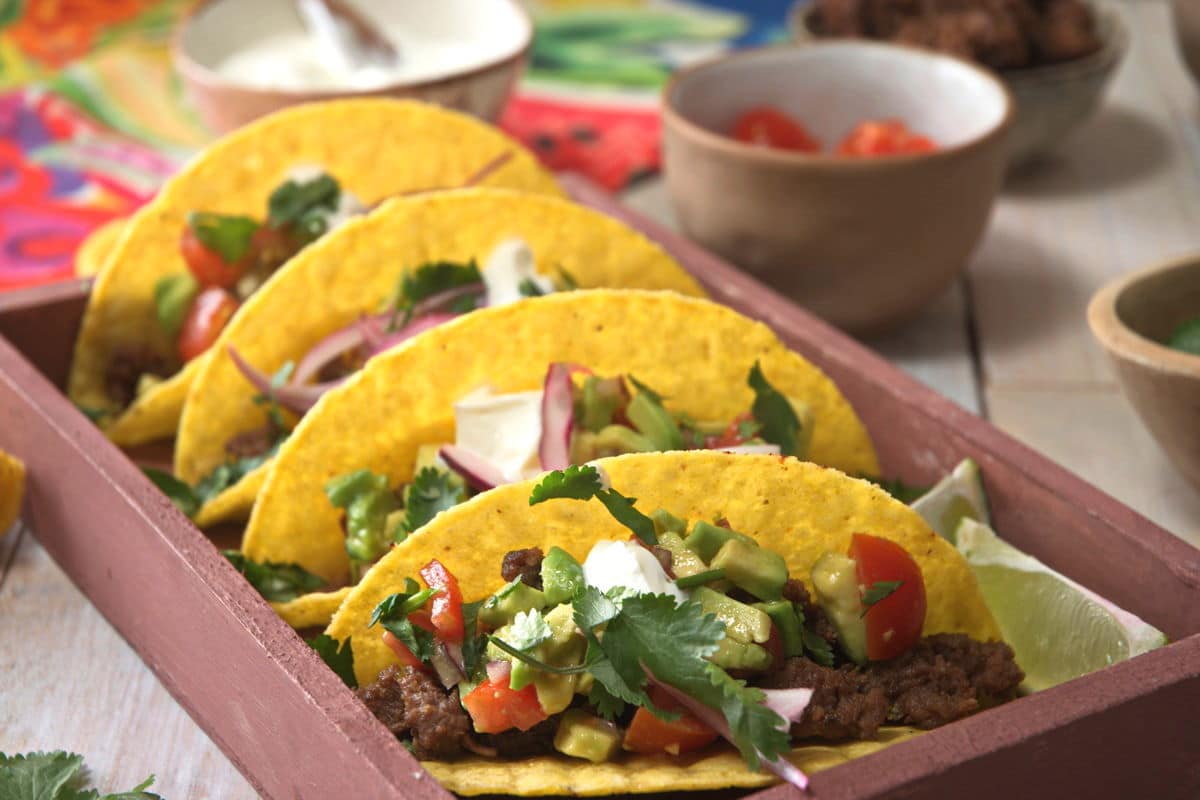 Bison Tacos
Bison tacos can be just as flavorful and indulgent as beef tacos. It takes about 20 minutes to serve these hard tacos up with your favorite toppings and condiments. I enjoy them with avocado, sour cream, lime wedges and salsa verde.
Check out this Bison Tacos recipe
3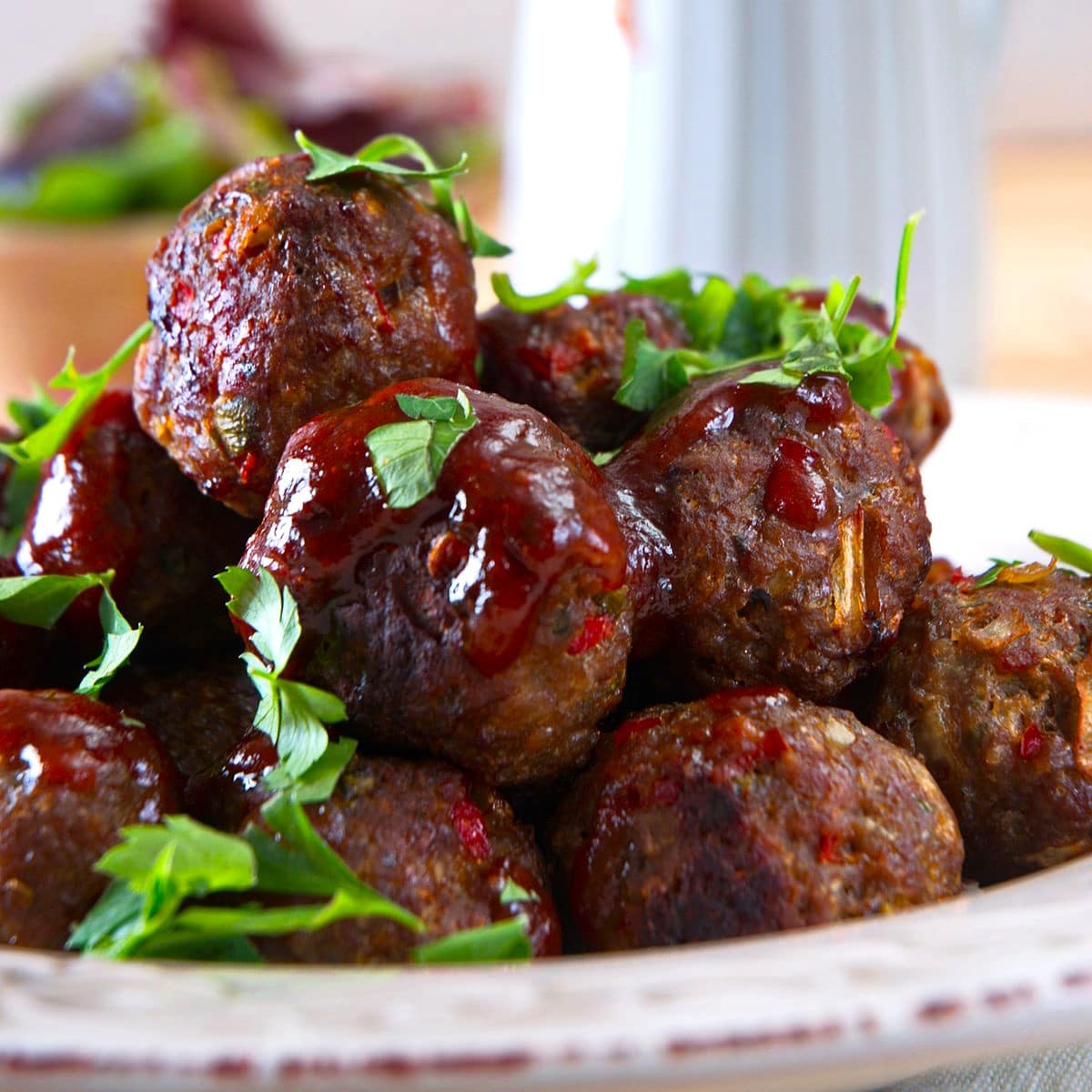 Bison Meatballs
These egg and dairy free bison meatballs really deliver on flavor with a fine selection of herbs and spices. They are served with my homemade BBQ sauce recipe that is also included.
Check out this Bison Meatballs recipe
4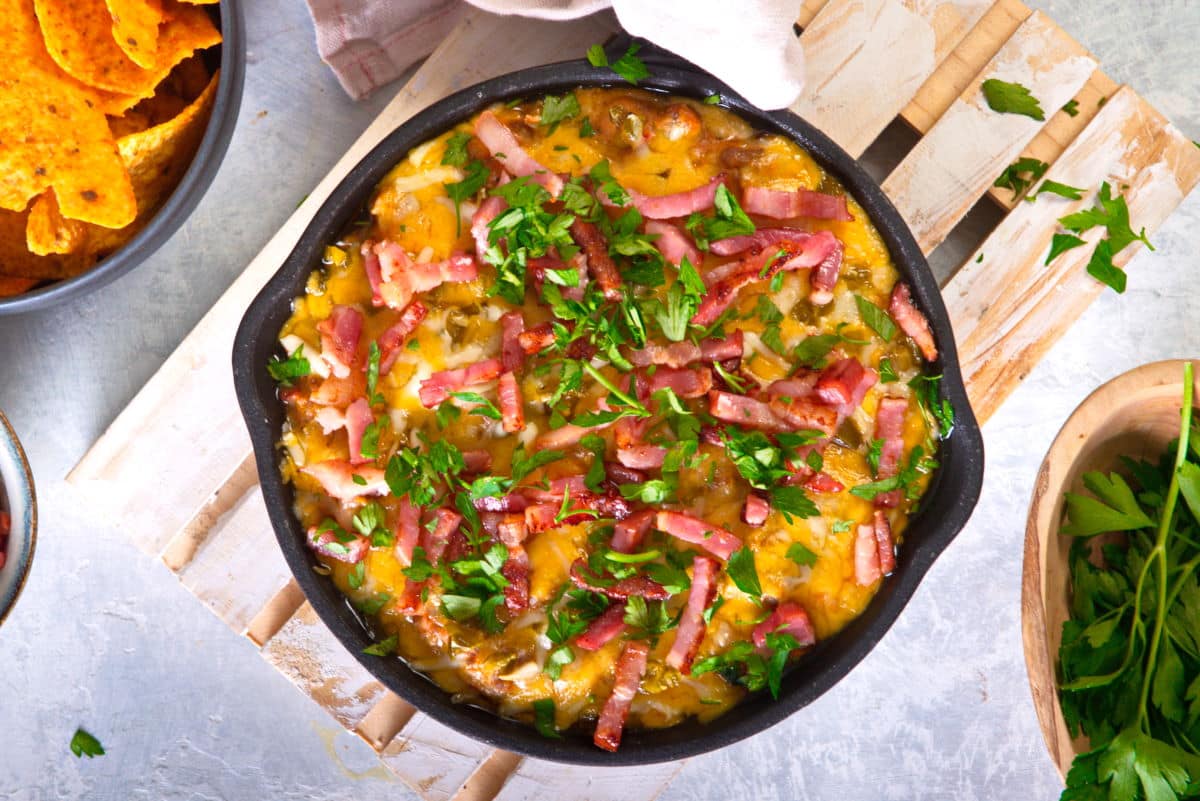 Bison Cheeseburger Dip
This dip is basically a bison cheeseburger in dip form! It's made with typical cheeseburger ingredients like ground meat, dill pickles, cheese, ketchup and mustard. The ingredients are mixed together and then baked in the oven until hot and bubbly.
Check out this Bison Cheeseburger Dip recipe
5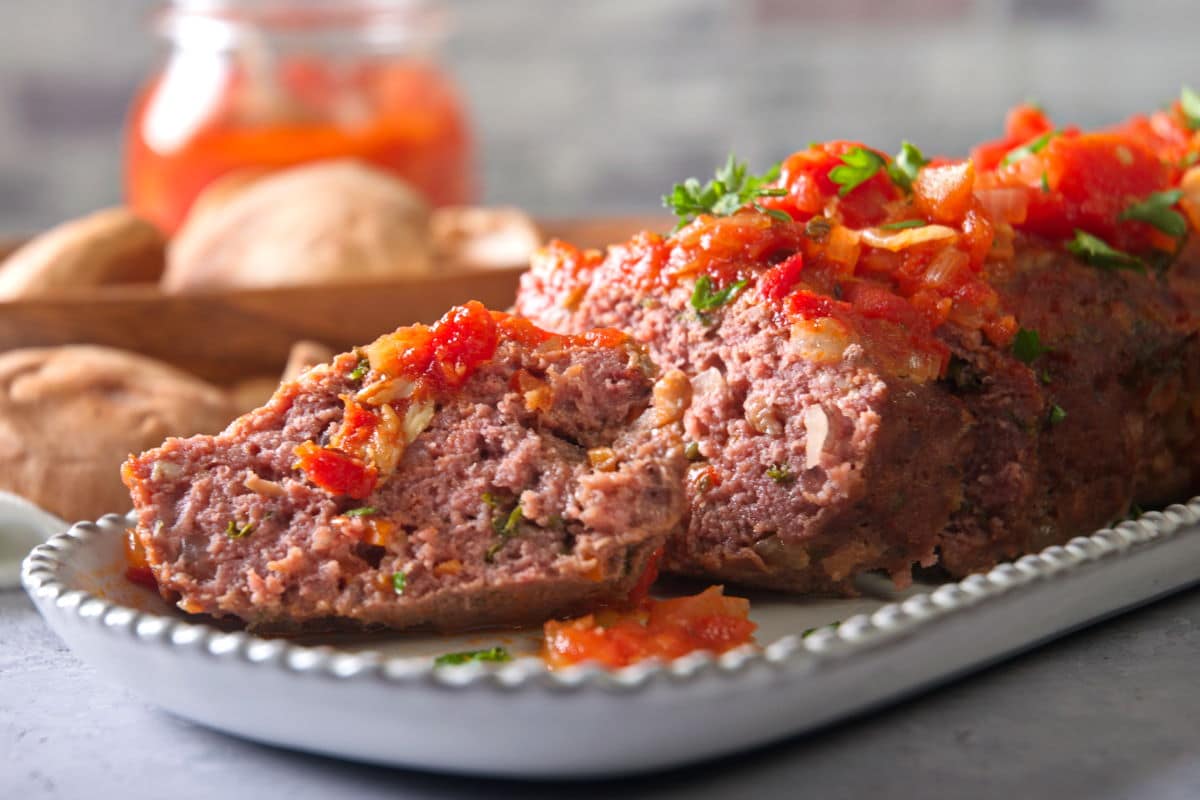 Bison Meatloaf
This meatloaf is also egg, dairy and gluten free. It's packed with vegetables and topped with marinara sauce. If your family loves meatloaf, you need to give this one a try.
Check out this Bison Meatloaf recipe
6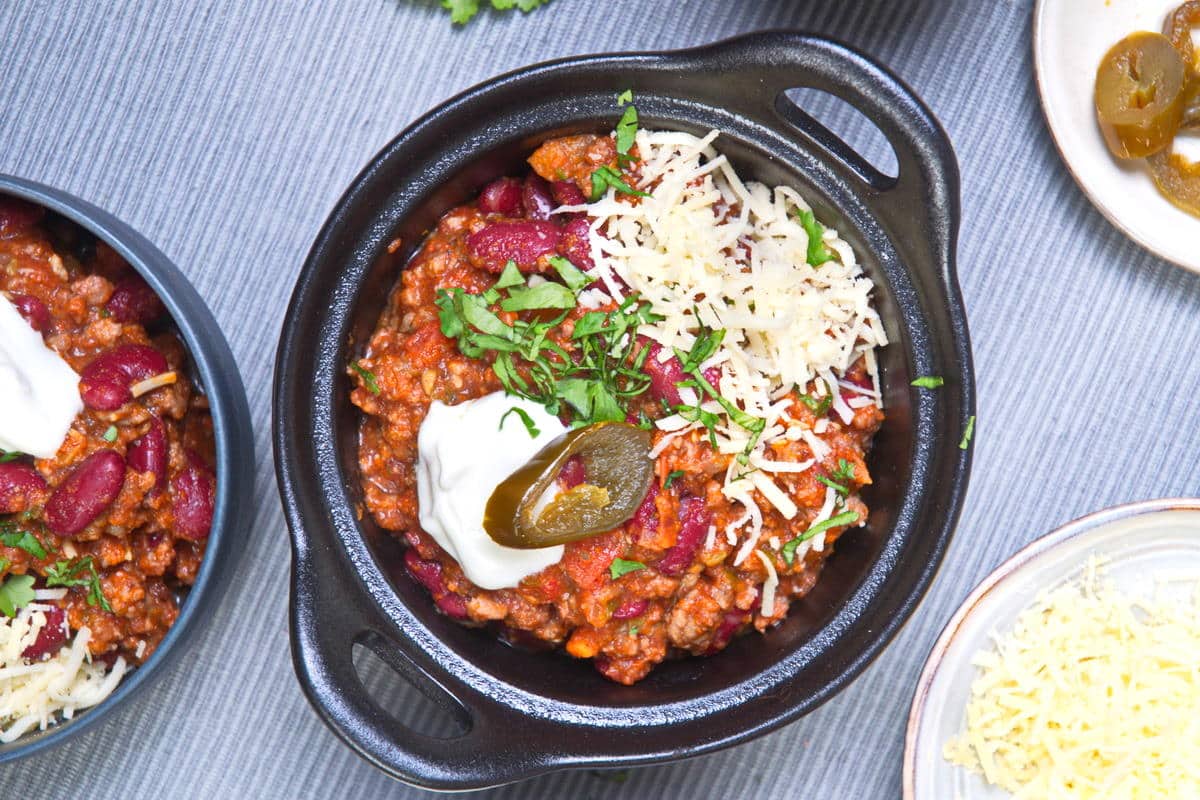 Bison Chili
This bison chili is perfect for busy families with its use of a slow cooker and a prep time of only 10 minutes. It's one of those dishes that can be even tastier as leftovers and can be easily frozen for months and thawed in the fridge later.
Check out this Bison Chili recipe
7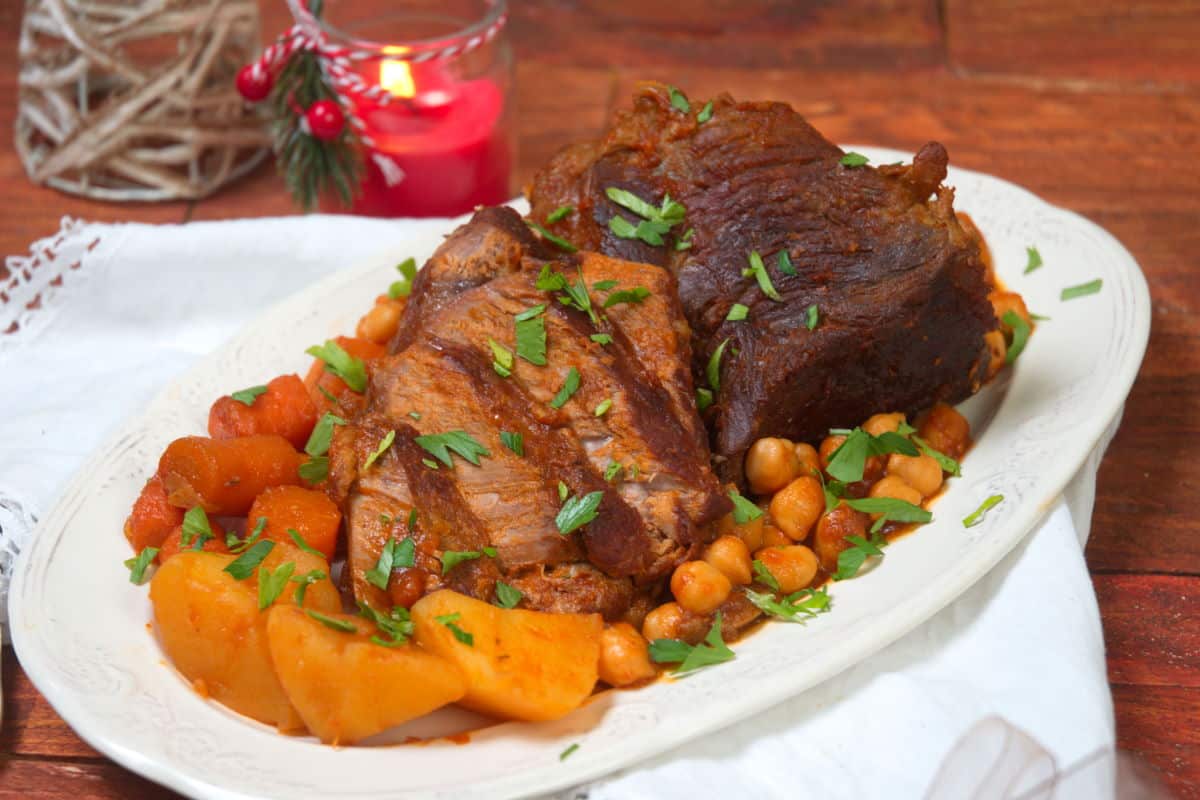 Bison Roast
This bison roast was created for a rustic, hearty Christmas dinner option when you are looking for a break from the typical roast turkey and beef. It's made in a slow cooker so that you can get busy with all of your other festive preparations. Feel free to make it any time of year, though!
Check out this Bison Roast recipe
8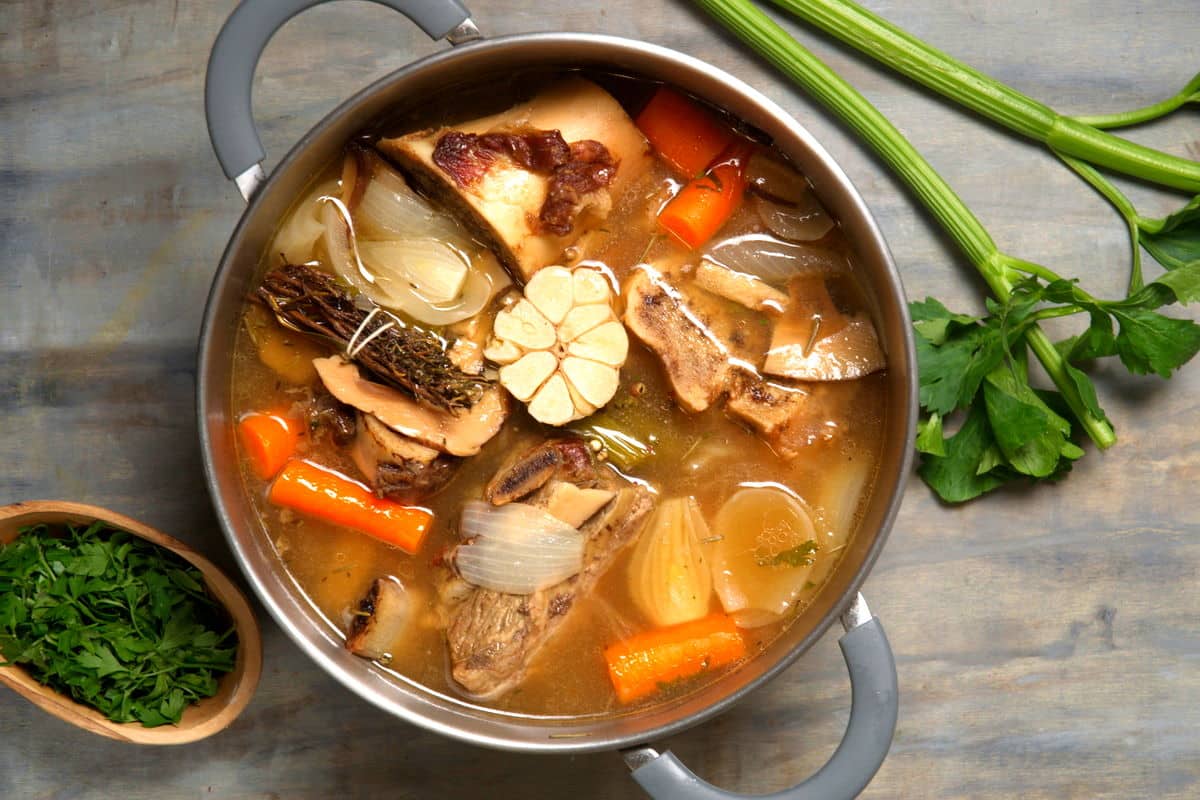 Bison Bone Broth
This rich, flavorful, roasted bone broth simmers on the stove for hours. You can choose from a selection of bones including marrow, short rib and oxtail. I like to keep one jar in the fridge and the other in the freezer so that I can heat it up whenever someone in the house is feeling under the weather.
Check out this Bison Bone Broth recipe
9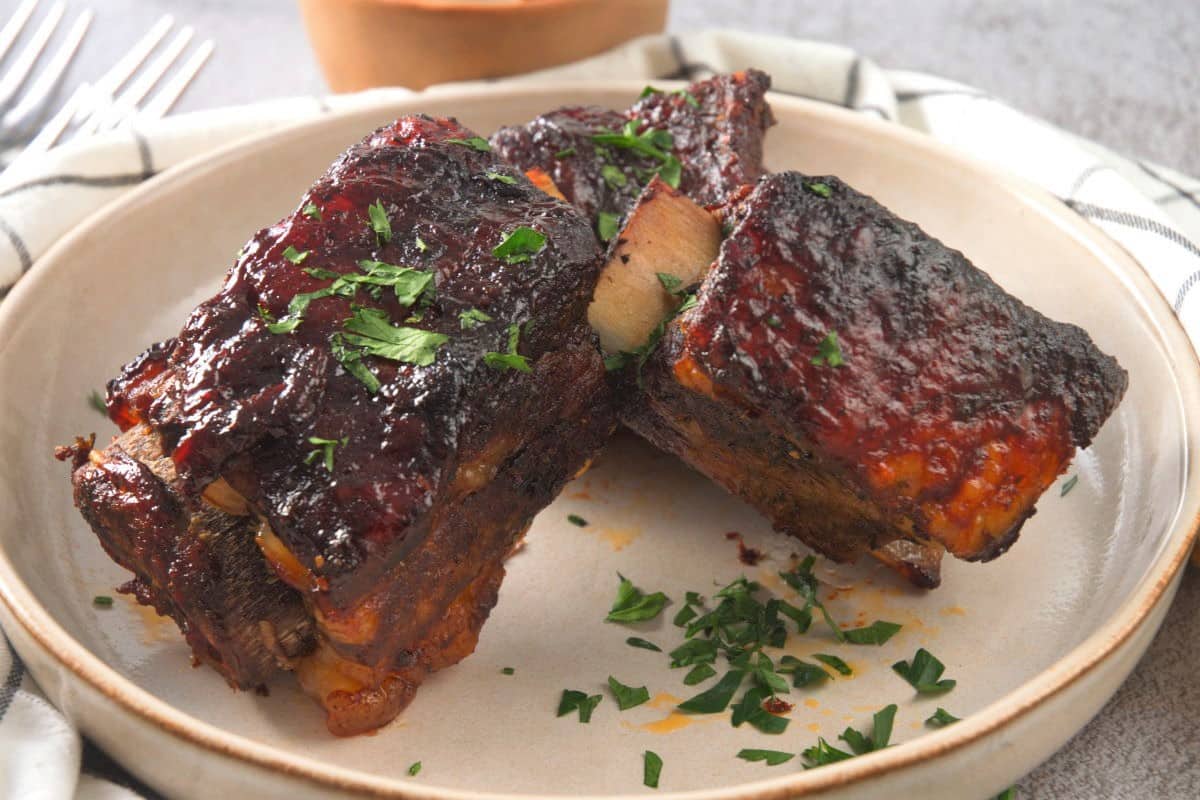 10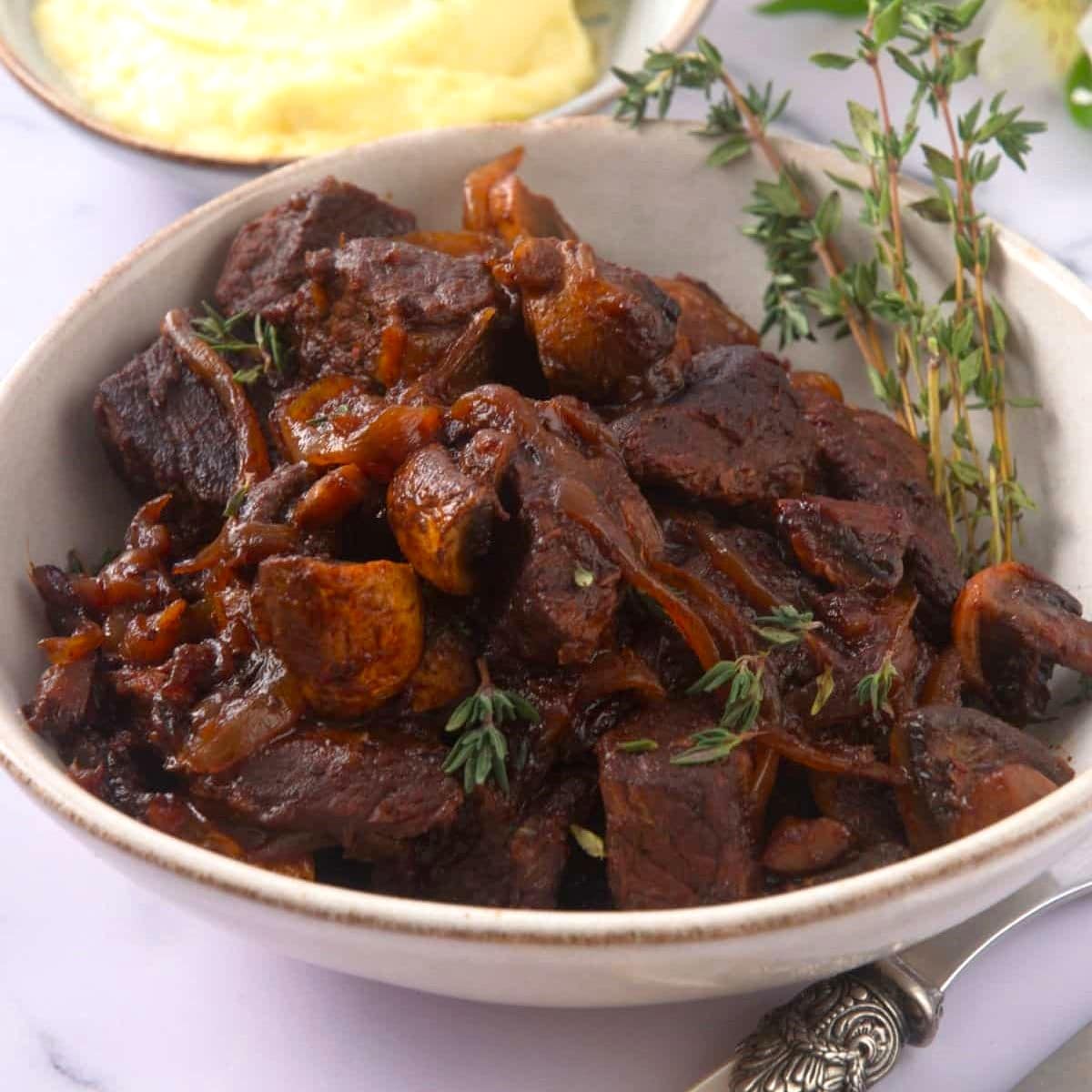 Bison Stew
Bison chuck roast simmers in the slow cooker all day with red wine and button mushrooms. My favorite way to serve this stew is over creamy, mashed potatoes with a side of green beans but it can also be served with rice.
Check out this Bison Stew recipe
11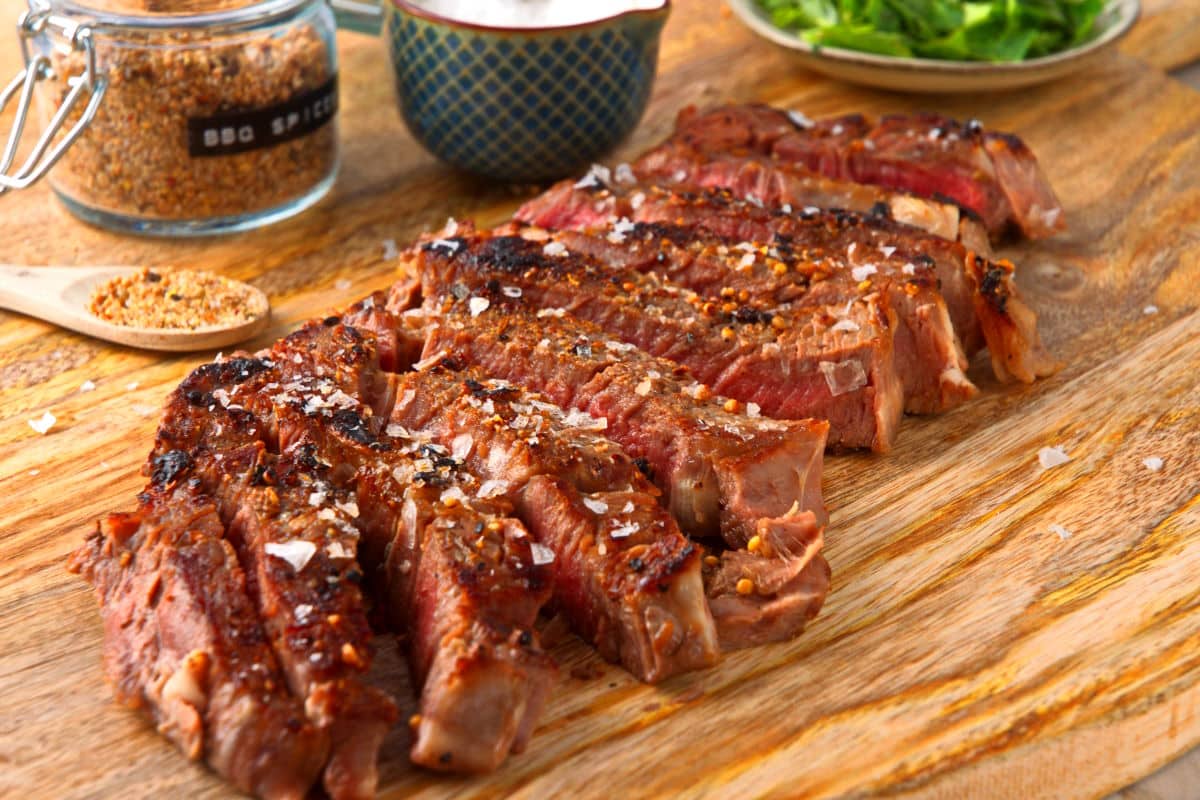 Grilled Bison Ribeye Steaks
Do grilled bison steaks covered in a homemade Montreal-style steak spice sound like a good summer dinner to you? My husband definitely doesn't complain.
Check out this Bison Steak recipe
12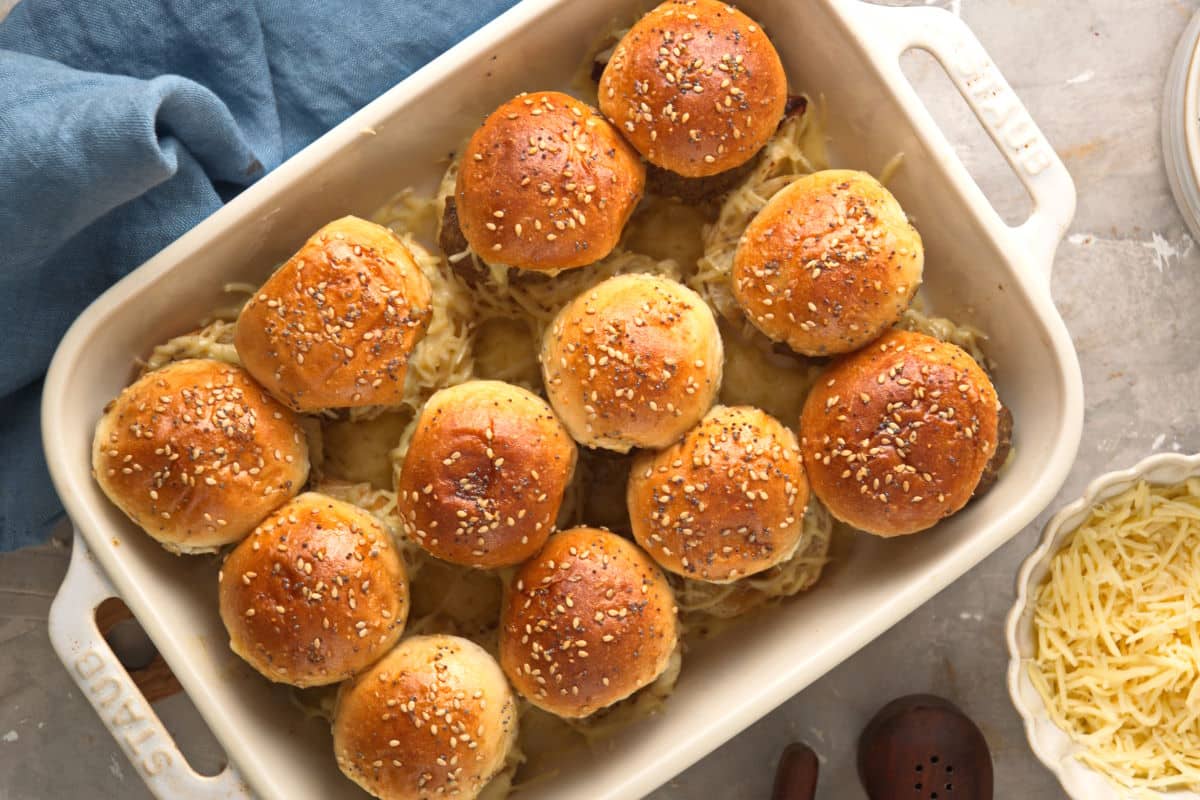 Baked Bison Sliders
I love making these pull-apart bison meatball sliders with a buttery, poppy seed topping and horseradish sauce. You're basically just baking the meatballs, layering the components between the slider buns and baking them until they're golden and the cheese is melted.
Check out this Bison Slider recipe
13
Bison Brisket Nachos
If you have bison brisket leftovers and don't know what to do with them, definitely make these nachos. Top the tortillas and shredded brisket with some Monterey Jack cheese and loads of delicious veggies and you will thoroughly enjoy them!
Check out this Bison Brisket Nachos recipe
14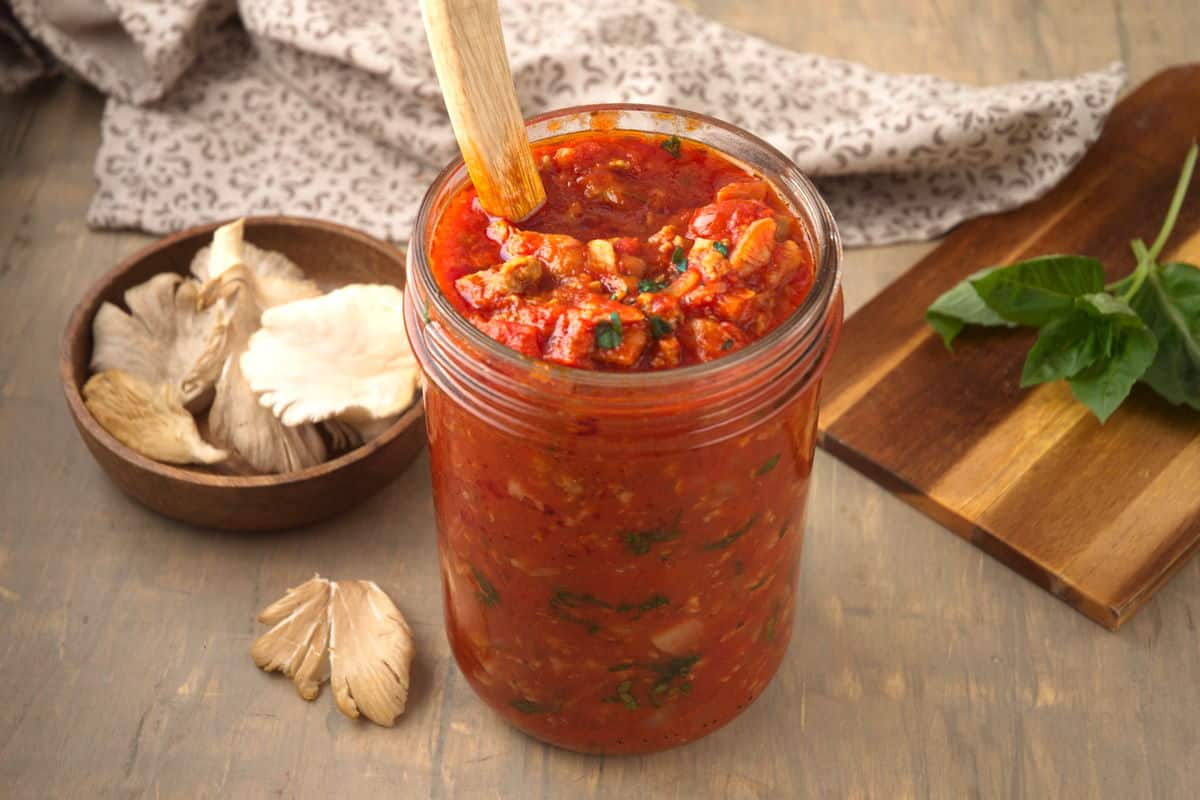 Bison and Chanterelle Meat Sauce
This bison meat sauce is in bi-weekly rotation at our house as it's a family favorite. If chanterelles aren't available, I love to make it with oyster or cremini mushrooms. Either way, it's a filling, hearty dish.
Check out this Bison and Chanterelle Meat Sauce Recipe
I personally prefer the taste of bison over beef. What about you? Which recipe did you make? Let me know in the comments!