Cuban lunch squares were one of my dad's favorite chocolate bars when I was growing up, before they disappeared from the shelves. I personally didn't like them until I set out to recreate the recipe for my dad, with the help of his memory of this decadent treat.
I let him sample each batch of my copycat version until he was satisfied that it tasted like the original Cuban Lunch. It is very close to the original candy bar recipe!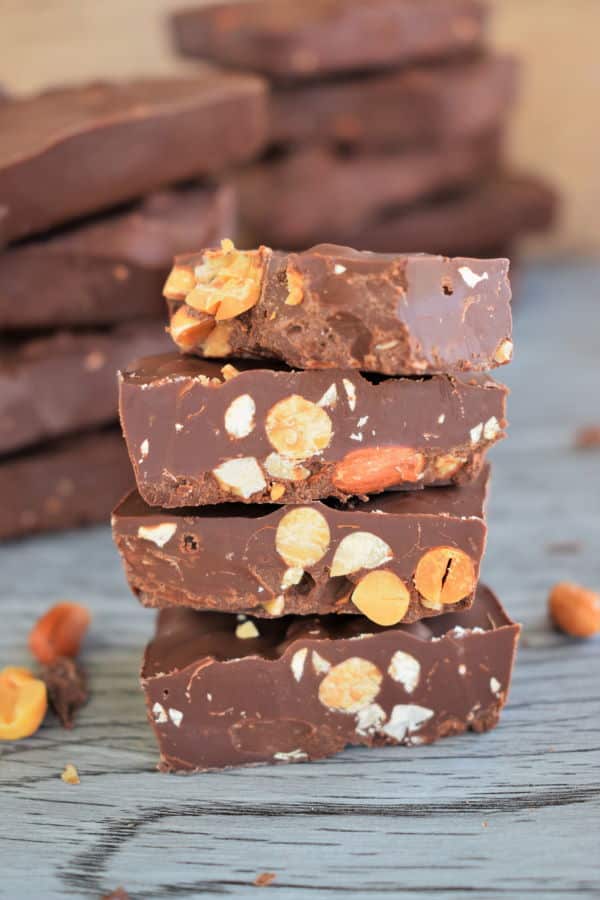 This classic chocolate bar has the perfect ratio of chocolate to peanuts and is melt-in-your-mouth delicious! Here is the recipe that is now a frequent treat in our home and a gift to my dad every Father's Day.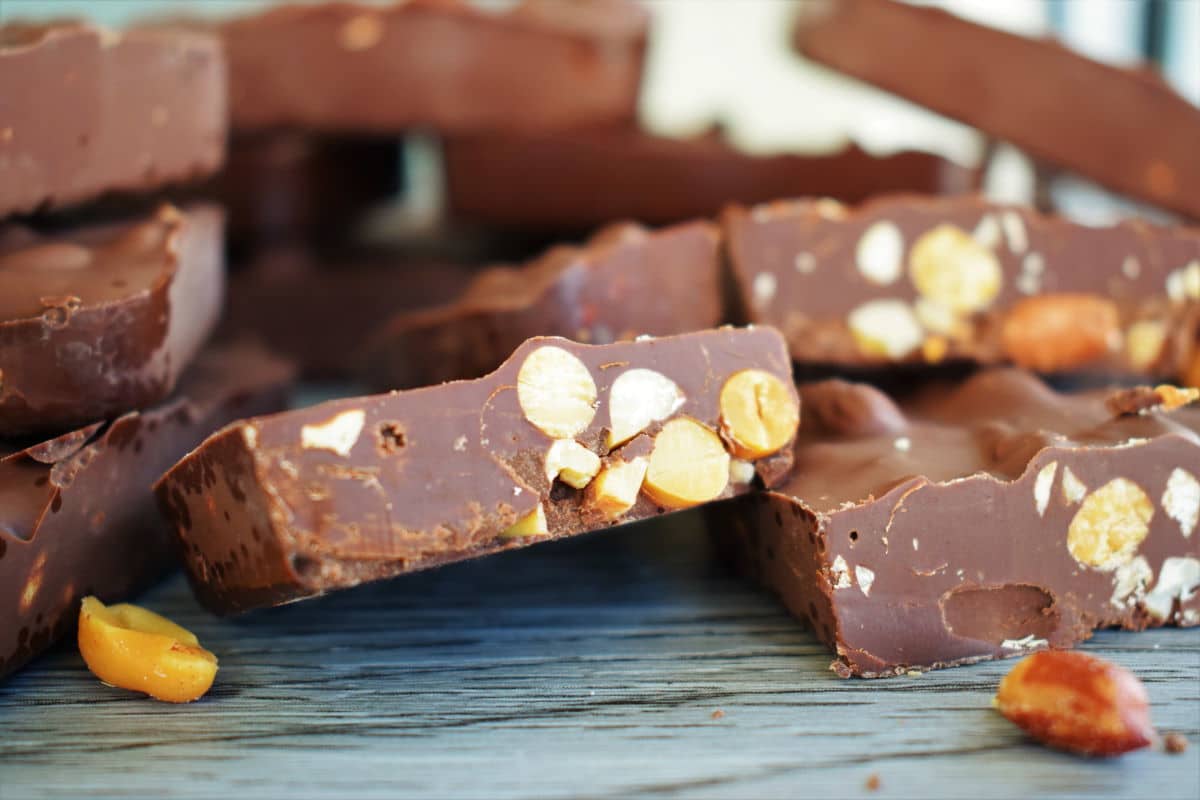 The original Cuban Lunch bars came from Winnipeg, Manitoba. They were produced in the Paulin factory for over 100 years until 1991. A couple from Alberta have recently revived the chocolate bar, making it available on store shelves once again.
Here are the new Cuban Lunch Chocolate Bars that you can buy today and what the original candy bar actually looked like: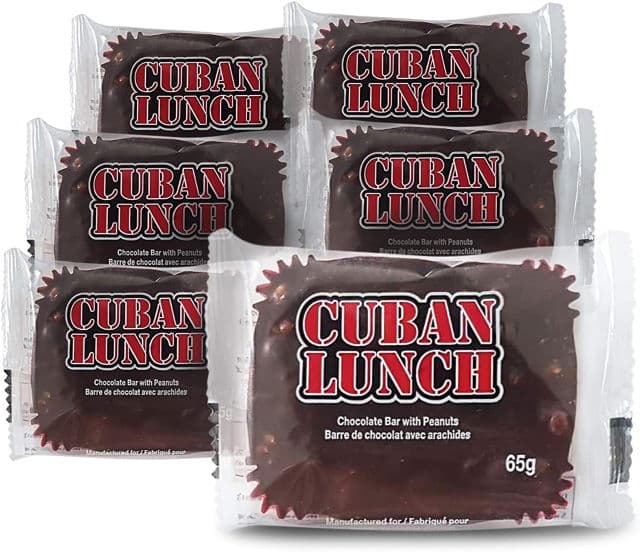 Tip: Make sure to use Spanish peanuts! They are typically used in candy bars for their smaller size and higher oil content that gives them a more nutty flavor when roasted.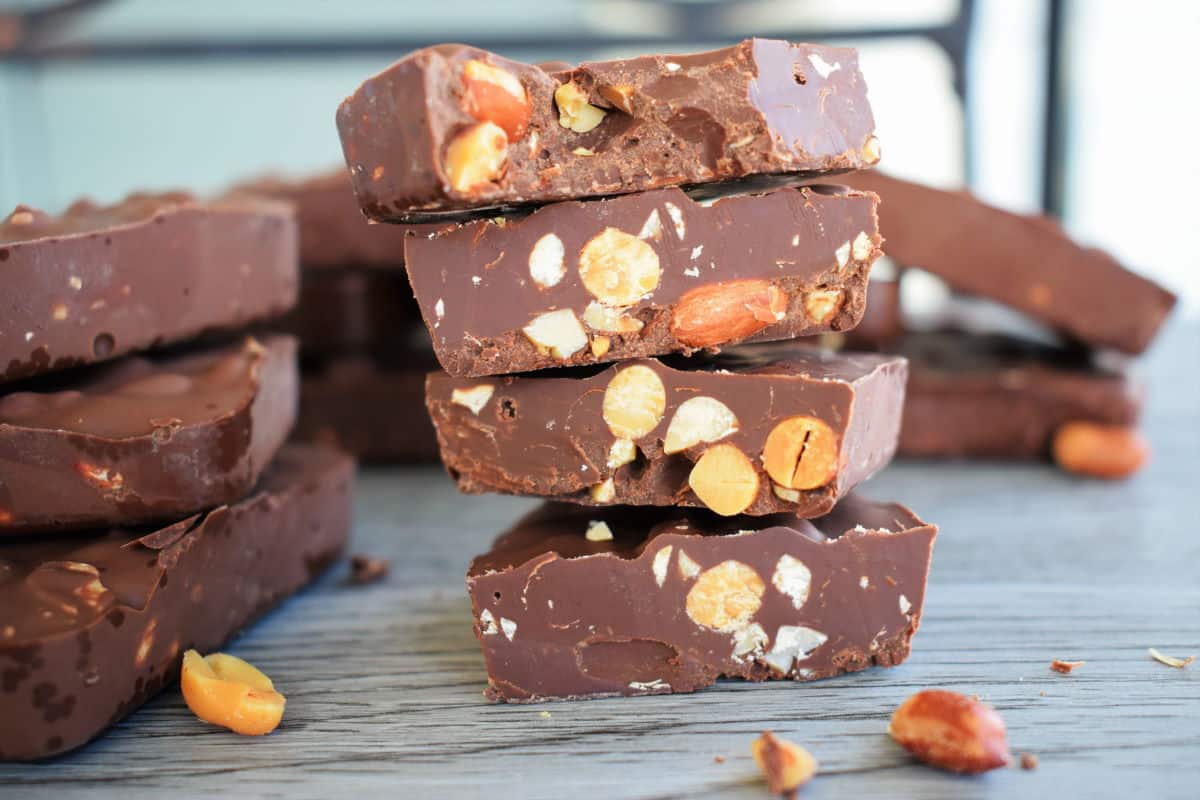 Also, use high quality chocolate - you'll be able to tell the difference. I love the Lindt Swiss Classic dark chocolate (their original) for this recipe, as it isn't very bitter for a dark chocolate - it has 49% minimum cocoa solids.
Do you remember the Cuban Lunch Chocolate Bar? Did this recipe take you back? Let us know what you thought in the comments!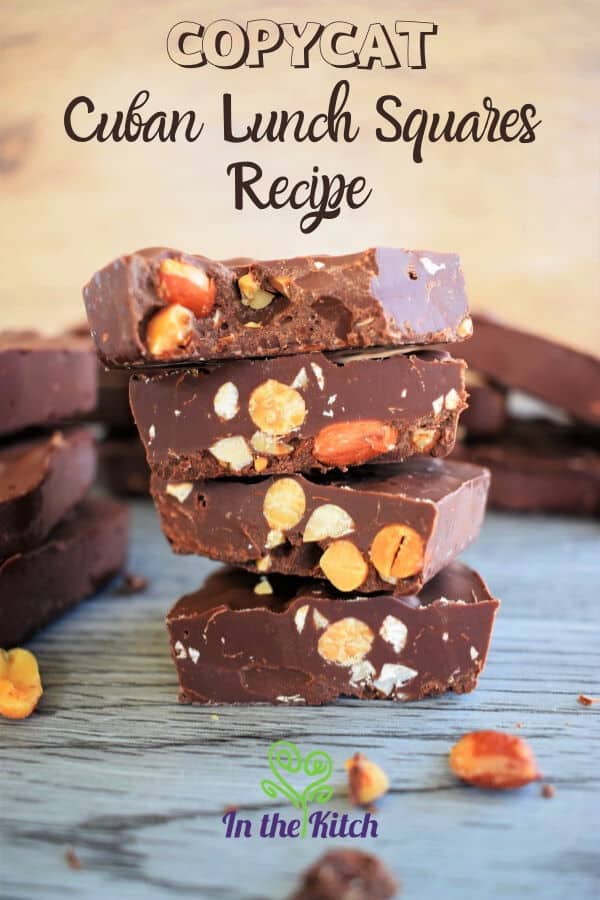 📋Recipe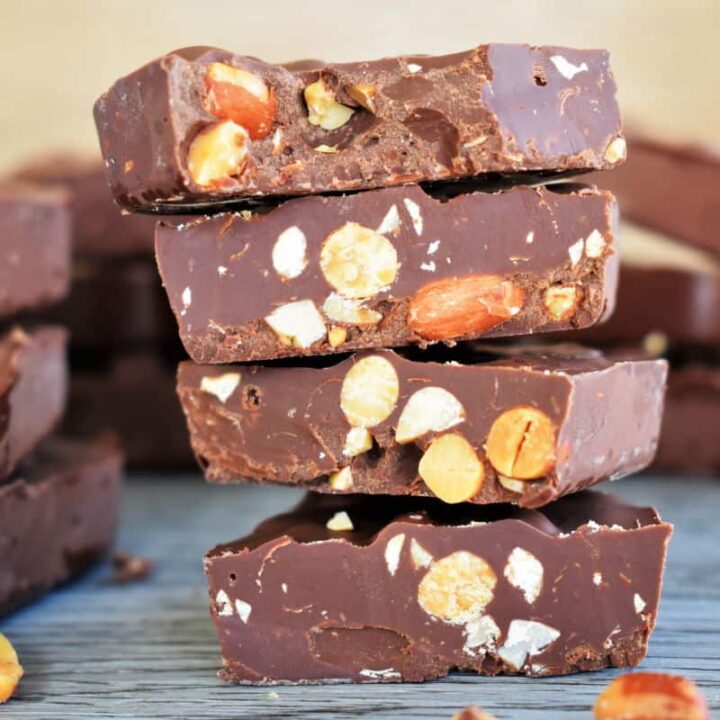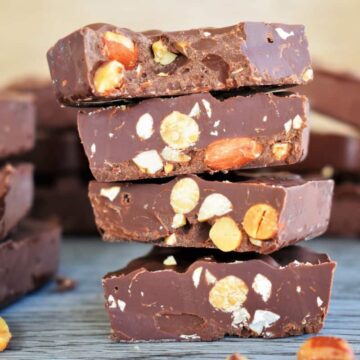 Copycat Cuban Lunch Squares
This classic chocolate bar has the perfect ratio of chocolate to peanuts and is melt-in-your-mouth delicious! This recipe is very close to the original.
Instructions
Break the chocolate into pieces. Melt the chocolate in a double boiler over simmering water, stirring frequently with a spatula. (You can use a metal or heat-proof glass bowl that fits on top of a pot.) Alternatively, you can microwave the chocolate in a microwave-safe bowl at 20 second intervals, stirring each time until fully melted.

Take the bowl of chocolate off the heat. Stir in the chopped and whole peanuts. Mix well.

Pour the chocolate mixture into the mold, filling the cavities (only about half way up if you're using the suggested mold below).

Let the chocolate cool and set for at least 2 hours, until solid.

When the chocolate bars are solid, carefully remove them from the mold.

Serve and enjoy! These can be stored in an airtight container in a cool, dry place. If you are giving them as a gift, you can even wrap them in colored foil squares to make them look like legit chocolate bars.
Notes
The mold size I use: 11 x 10.1 x 1 inch. Cavity Size: 2.9 x 1.9 x 1 inch
Nutrition
Calories:
279
kcal
Carbohydrates:
19
g
Protein:
6
g
Fat:
21
g
Saturated Fat:
10
g
Cholesterol:
1
mg
Sodium:
47
mg
Potassium:
341
mg
Fiber:
5
g
Sugar:
9
g
Vitamin A:
15
IU
Calcium:
37
mg
Iron:
5
mg
Nutrition information on In the Kitch is provided as a courtesy and is an estimate only. It may not include toppings and/or sauces.
Want to see our recipes in action?
Subscribe to our channel on Youtube!
Hungry for more? Try our Pulled Pork Sliders for 4th of July