If you love chocolate and you want to explore unique ways of serving it, this recipe is for you! This isn't just your average chocolate sauce; it's something like a cross between chocolate sauce and pudding.
This rich chocolate gravy pours directly over your split or crumbled buttermilk biscuits. If you're feeling adventurous, you may dare to drizzle it over a savory meat dish. Offer your guests a sweet breakfast on a Sunday morning (the typical way of serving it) with tea, or serve this dish after supper for a unique dessert. It's an easy recipe that takes about 10 minutes to prepare. Check out how to make it below as well as some tips.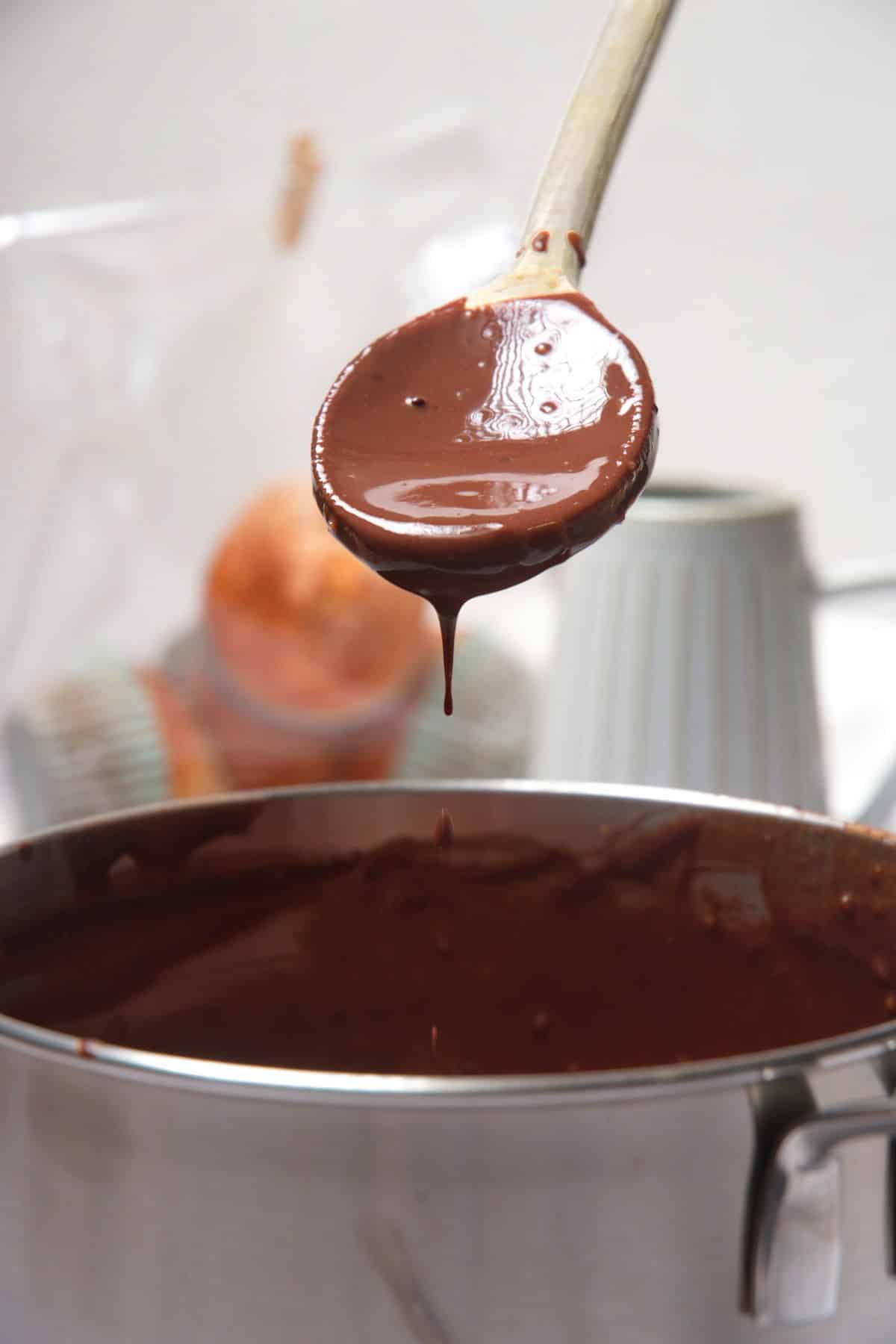 What is Chocolate Gravy?
Chocolate gravy is a sweet gravy made with fat, flour, cocoa powder, sugar and a liquid such as water or milk. Homemade chocolate gravy has base ingredients that are similar to regular gravy, however, it's the order of combining the ingredients that differs. While typical gravy starts with a roux of fat and flour, chocolate gravy combines the dry with the liquid and the fat is added towards the end.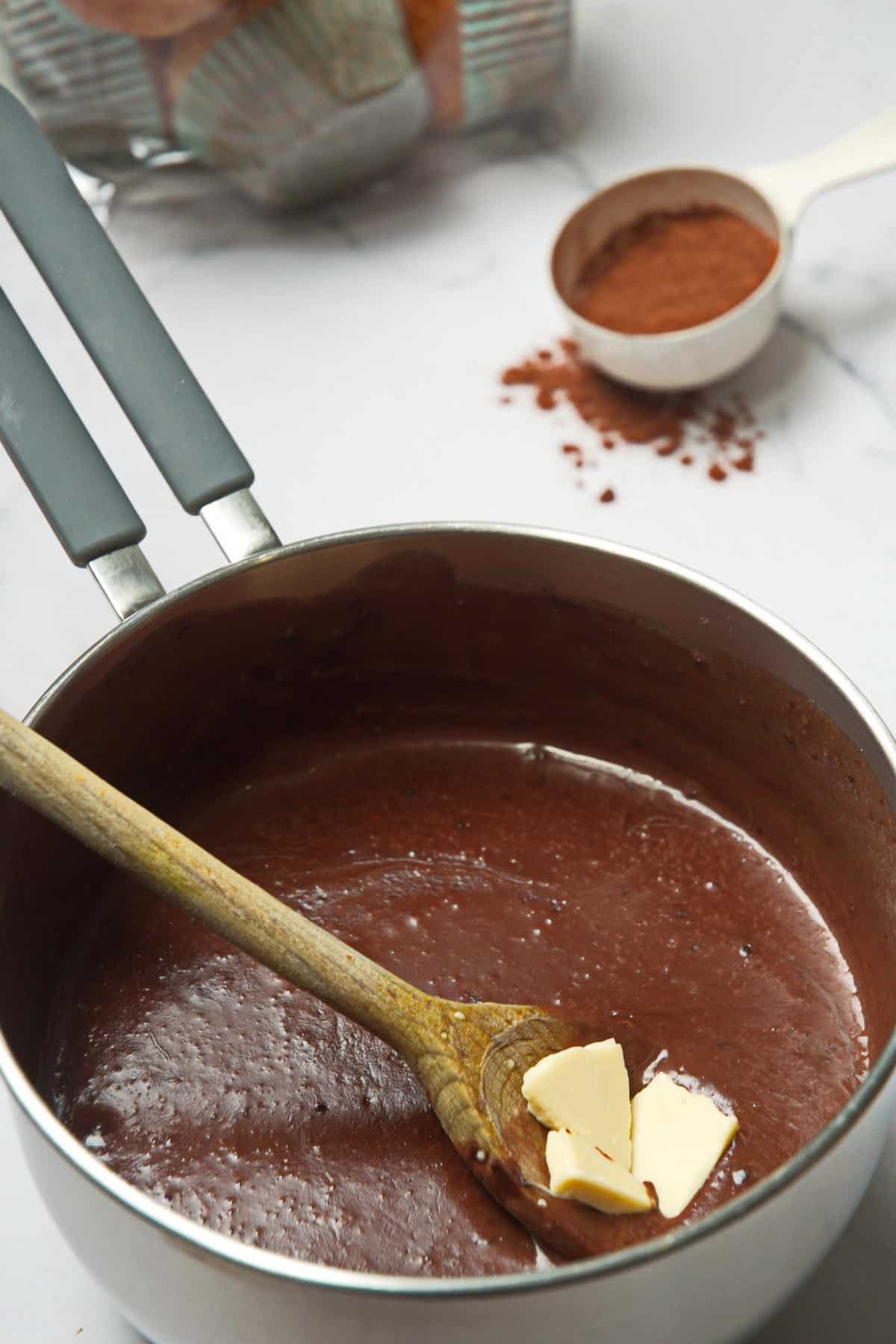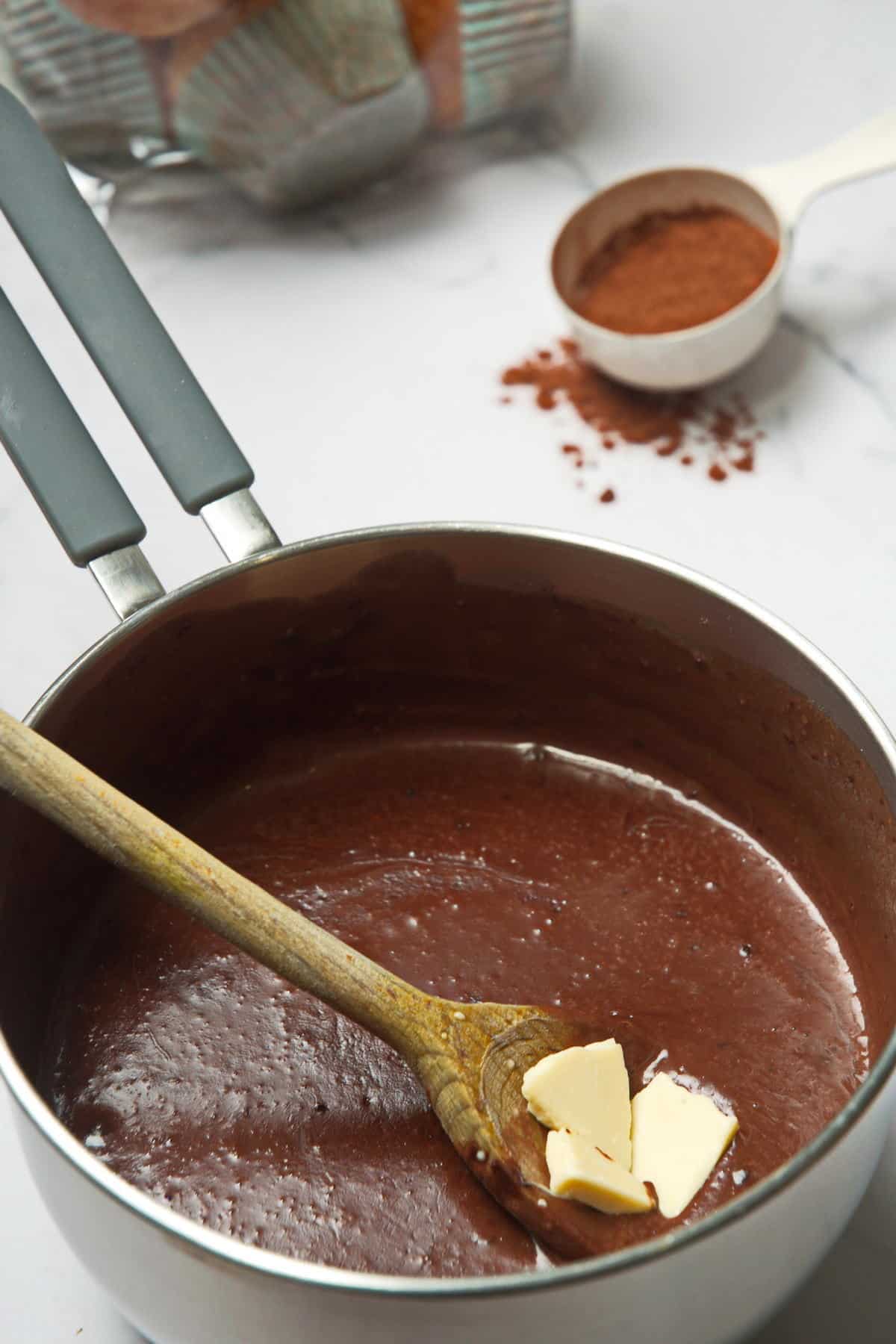 Unlike chocolate sauce, which is thin and runny, chocolate gravy uses thickening agents like flour to create a rich, spoonable condiment. You can adjust the thickness to your liking.
Chocolate on a biscuit is my kind of breakfast. This condiment simply adds a sweet topping to a bread base–not much different from a chocolate-covered doughnut or breakfast pastry.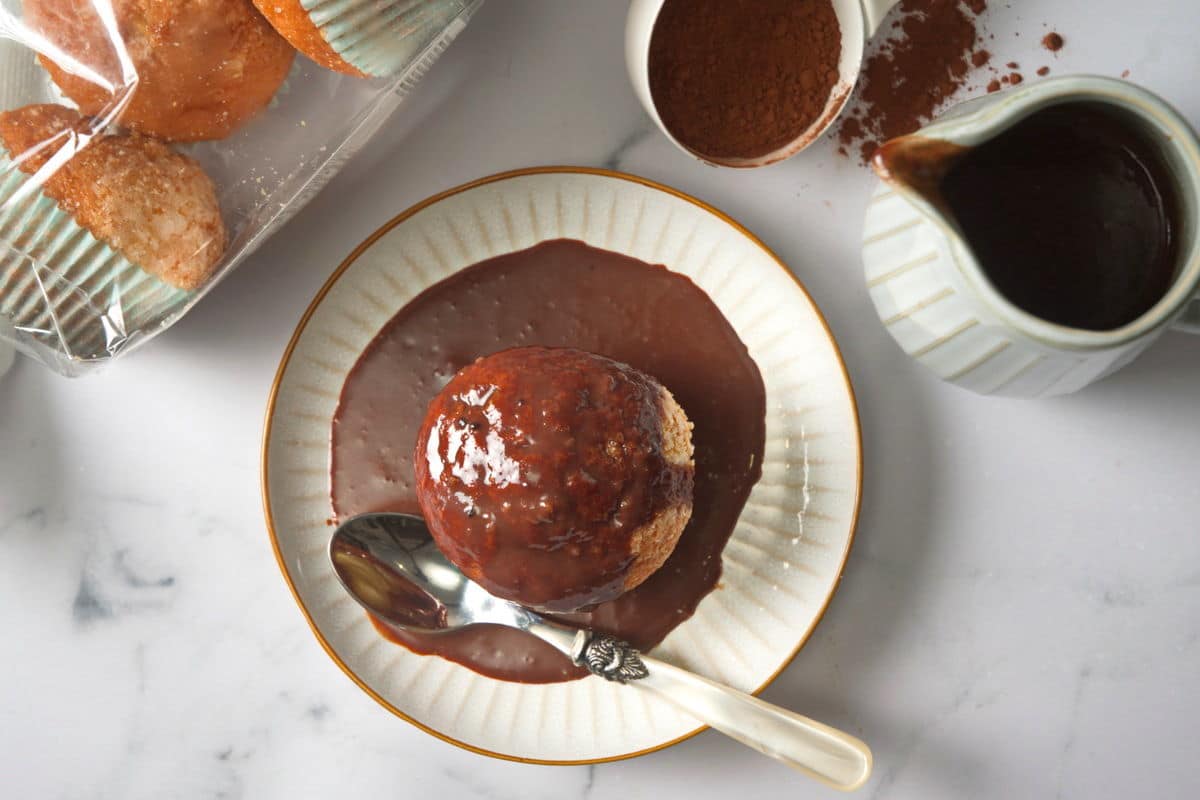 If you're serving a full breakfast, this condiment provides an alternative to toast, alongside savory foods like sausage, bacon and scrambled eggs.
History
Chocolate gravy is commonly prepared in the Ozarks (Northern Arkansas and Southern Missouri) and Appalachian cuisines, but if you love chocolate, you can make this easy condiment at home no matter where you live.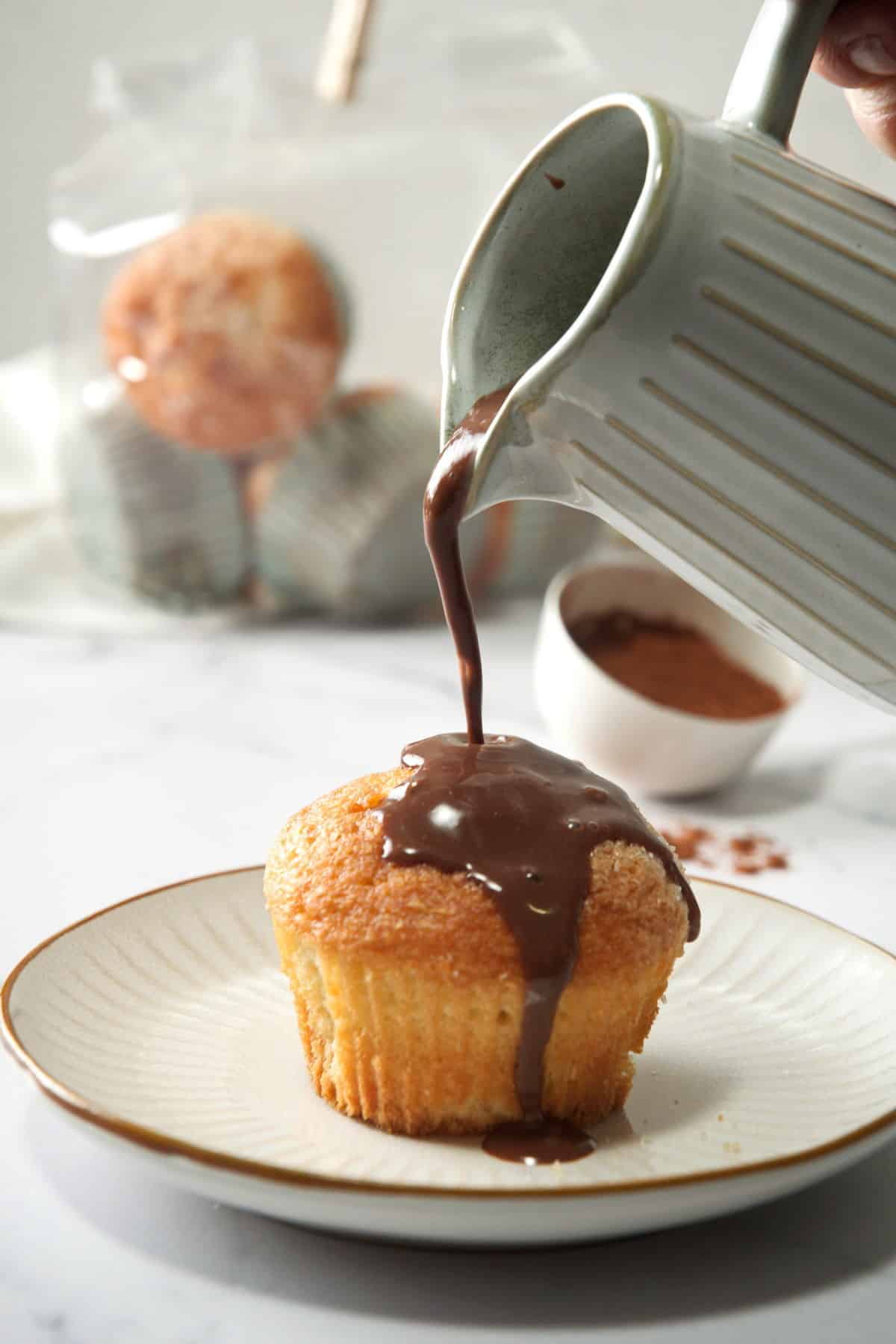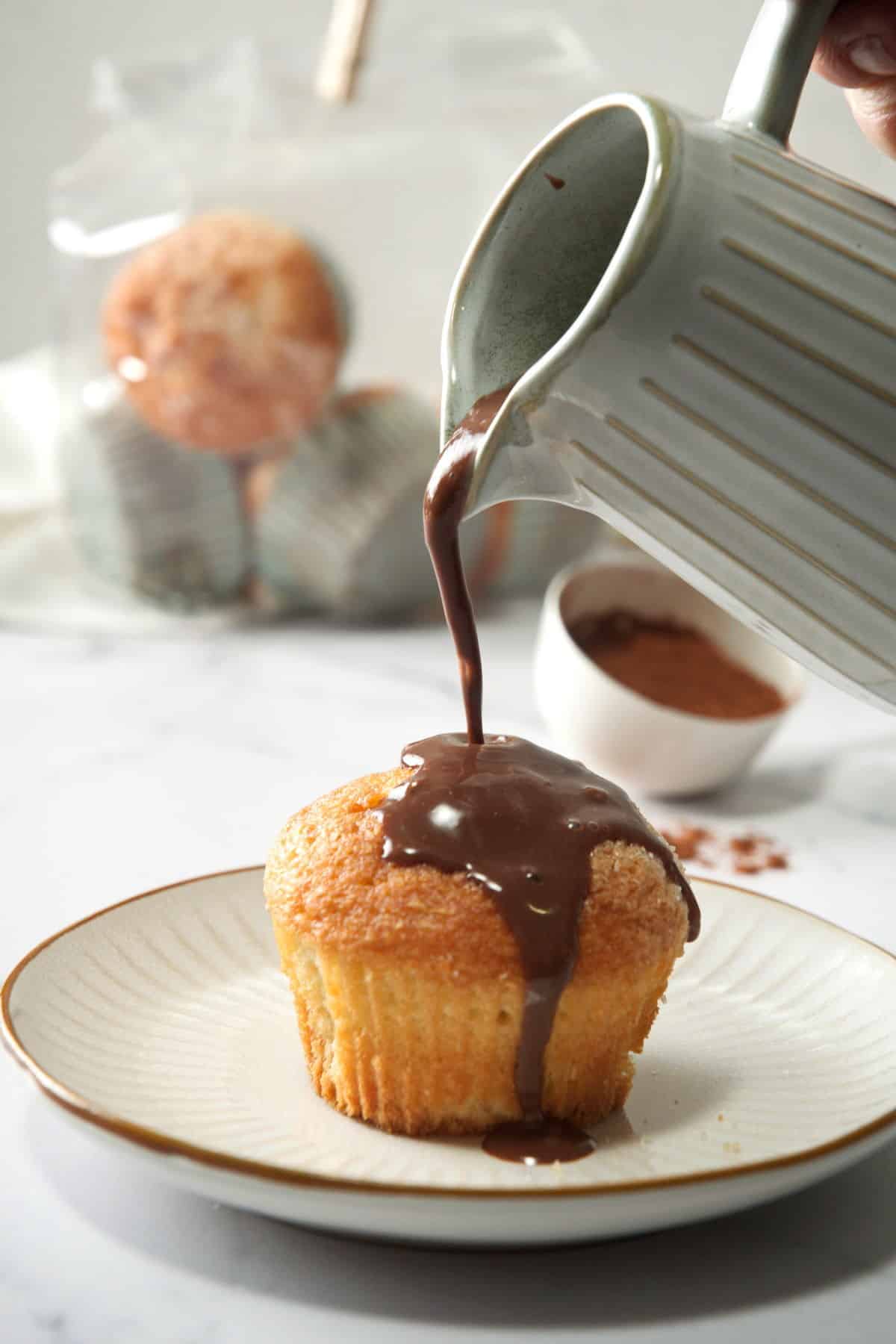 The exact origins of this condiment are unclear. Some speculate that this recipe made the most out of limited resources and was created through a trading network. Another theory suggests it was preserved from Spanish colonies by the Melungeons. Regardless, I think we can all agree it is Southern comfort food at its finest.
Ingredients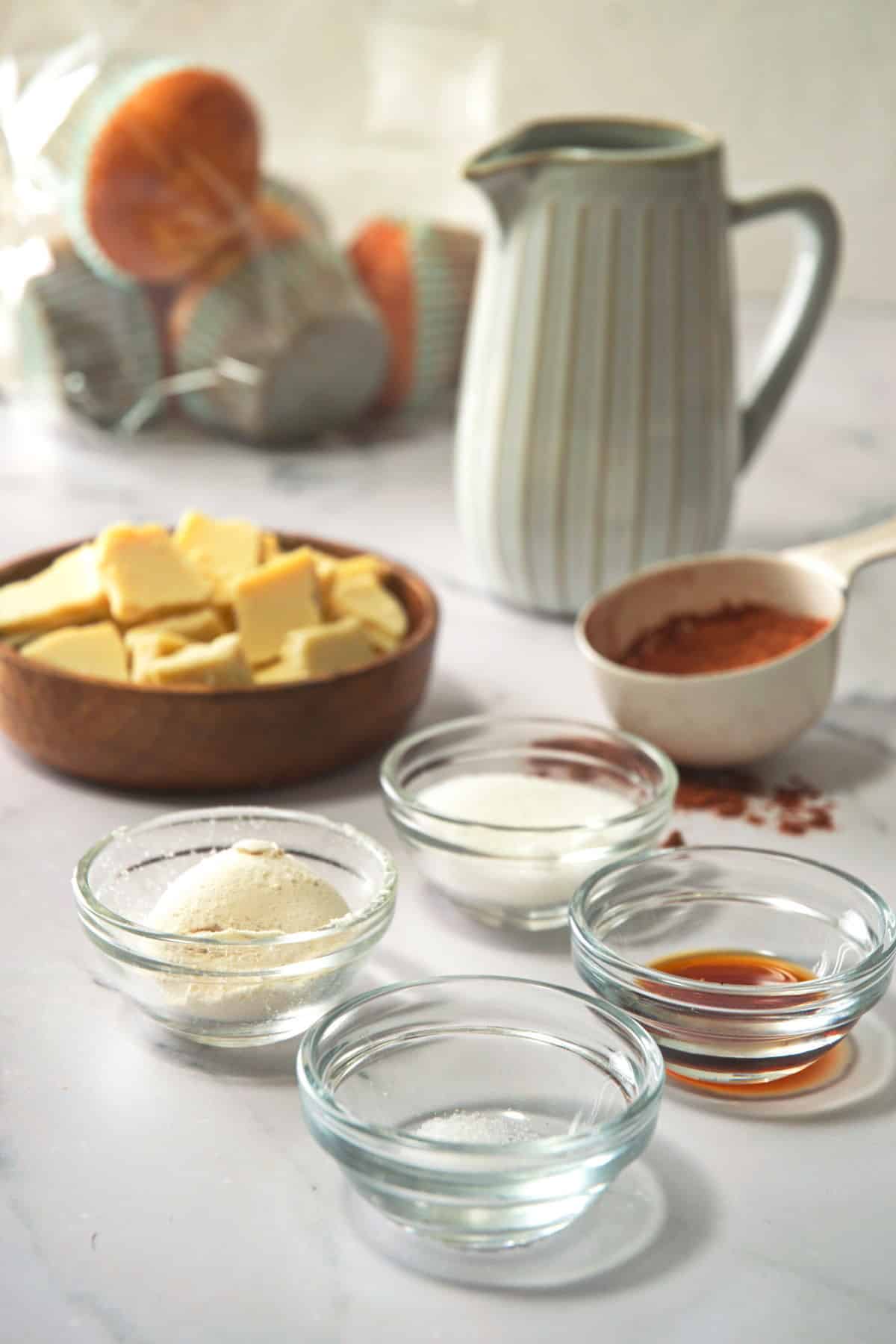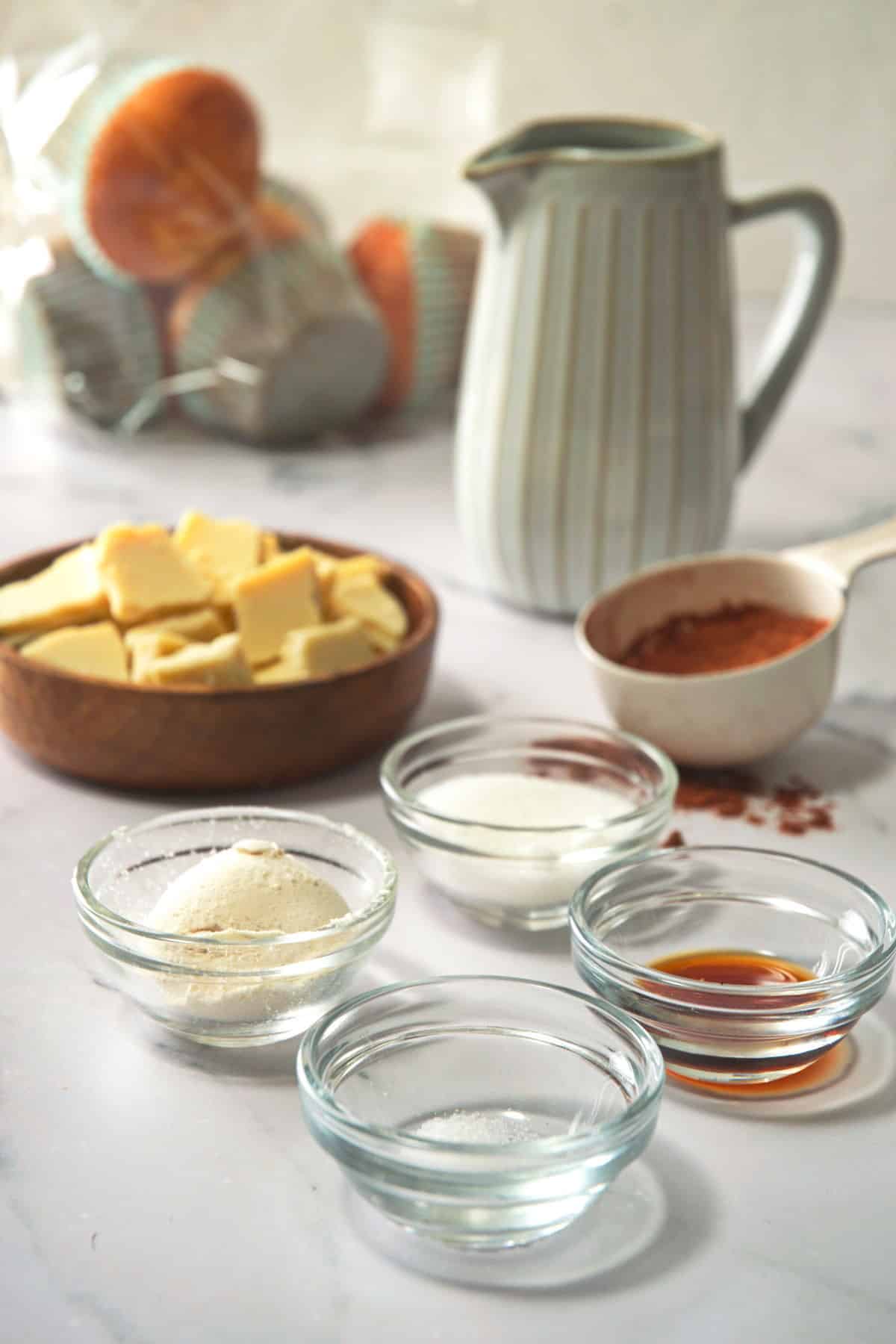 Unsweetened cocoa powder
AP flour
White sugar
Salt
Milk (or water if preferred)
White chocolate – It is best to use a white chocolate bar instead of chocolate chips because it is higher quality. Make sure to break it into small pieces so that it melts easier.
Vanilla extract
What's unique about this recipe is the fat component comes from the cocoa butter found in the white chocolate, instead of adding a fat like butter. White chocolate has a cocoa butter content of at least 20%. Higher quality white chocolate will have higher amounts of cocoa butter.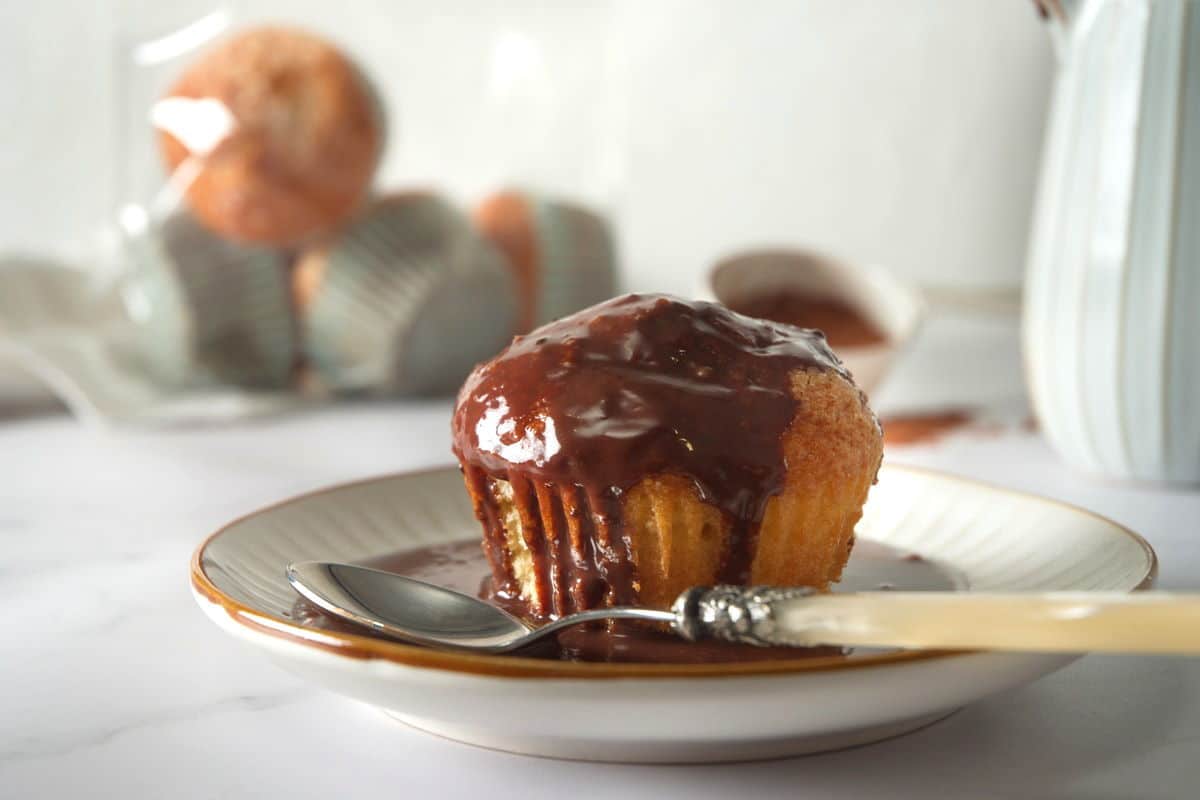 Tips & Info
While this condiment often pairs with fresh biscuits, you can pour the gravy over regular toast, French toast, pancakes, pie and sponge cake. It also tastes great over fresh fruit! Serve your gravy in a gravy boat so guests can pour as much as they want. Add bacon crumbles for an extra savory, salty crunch.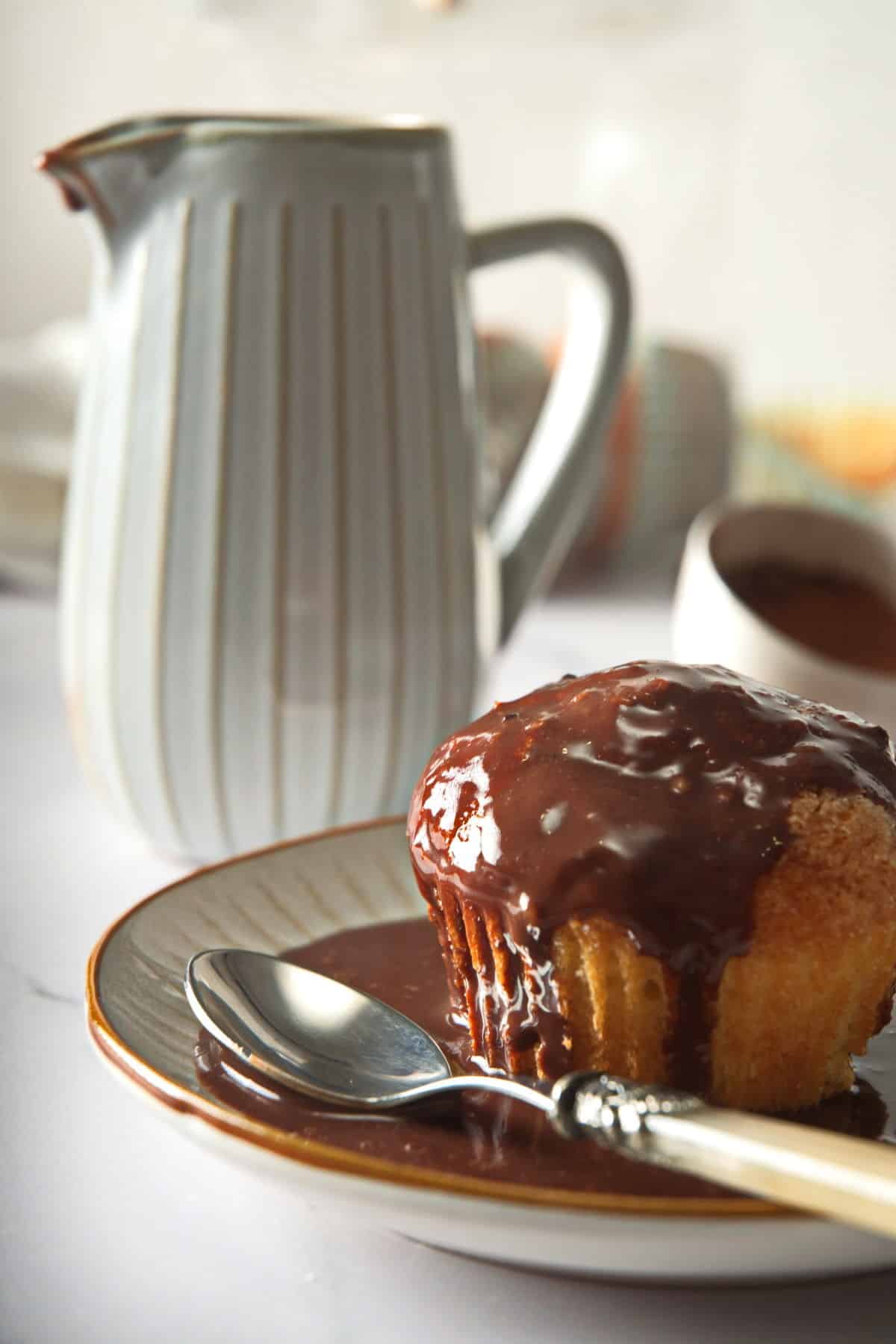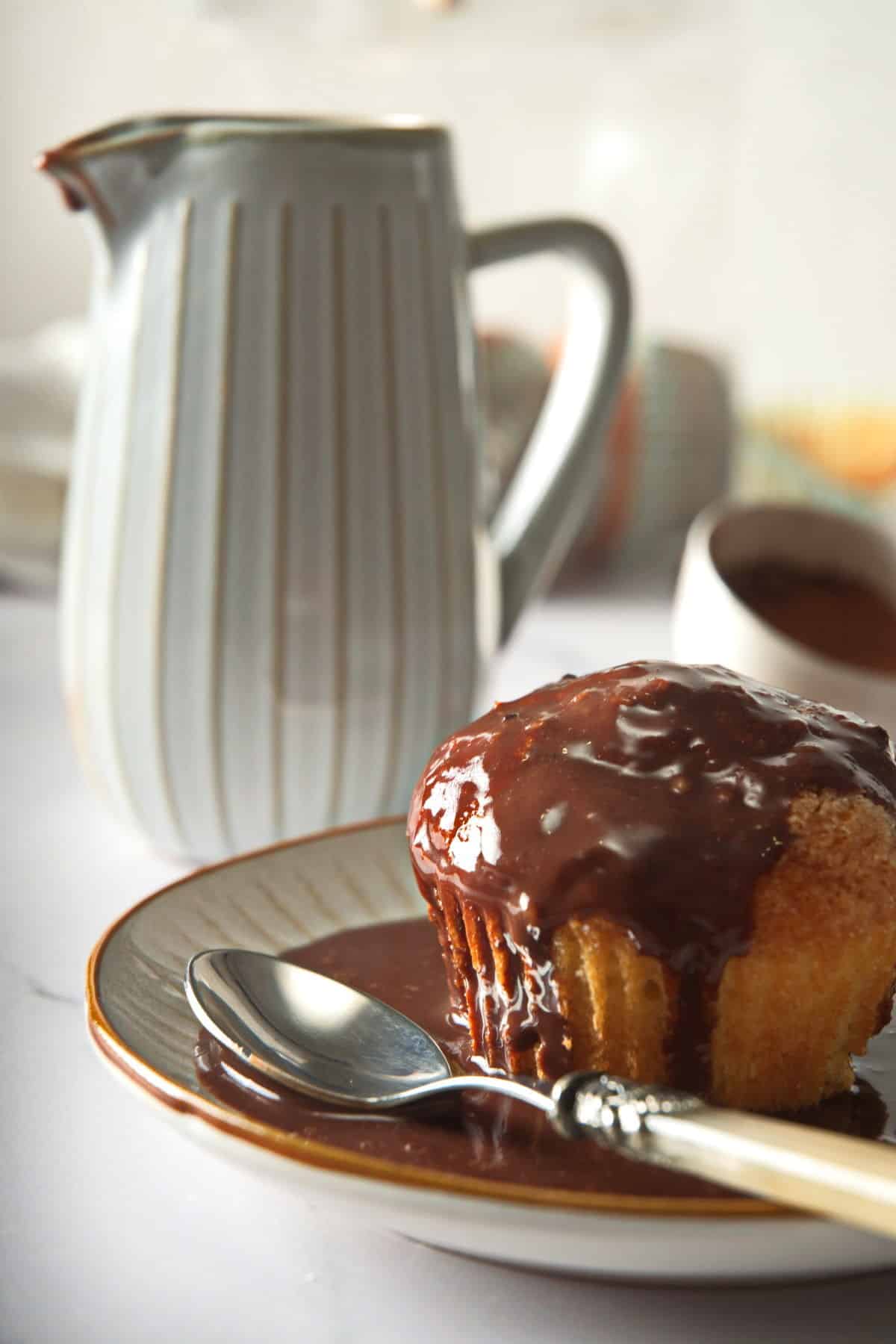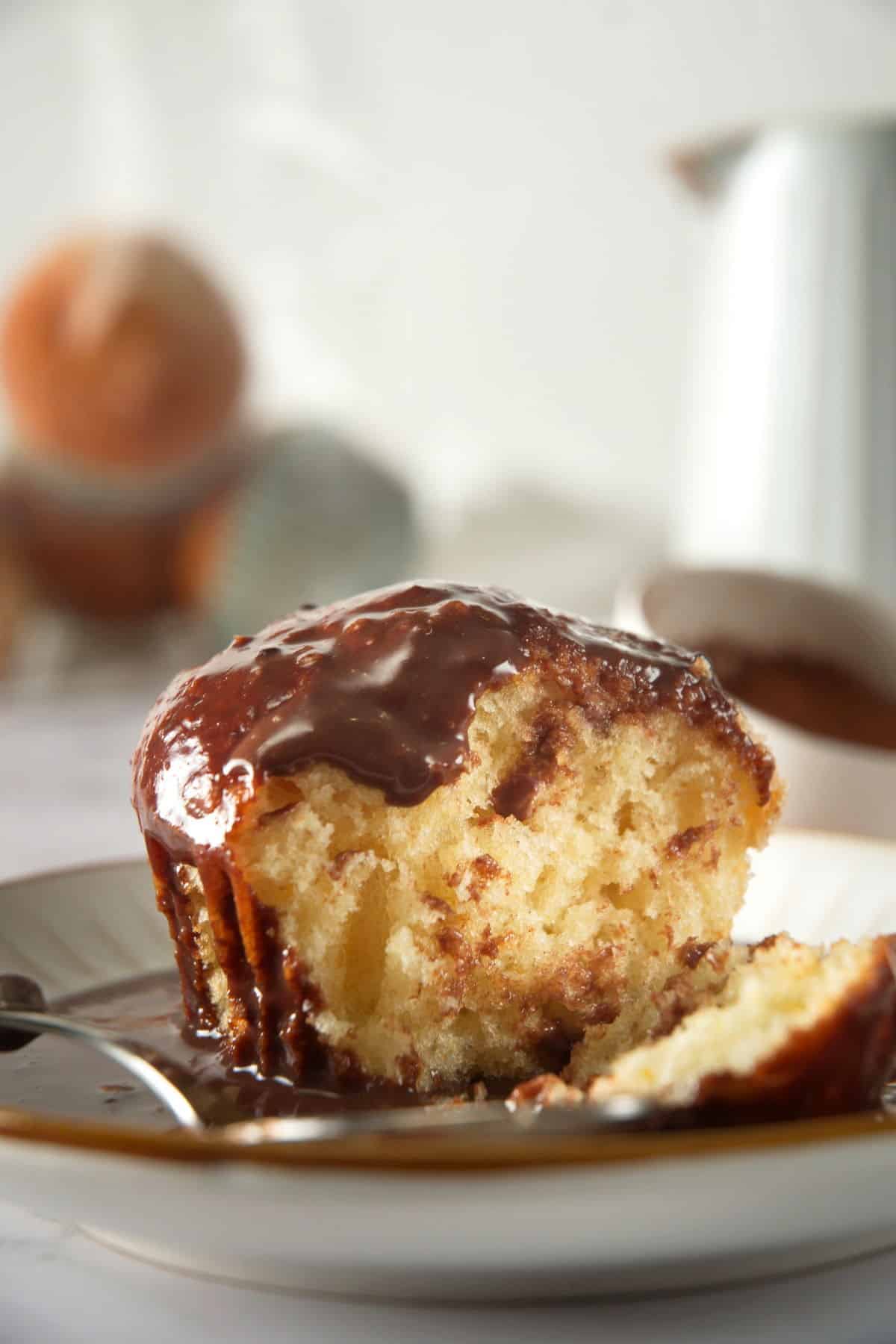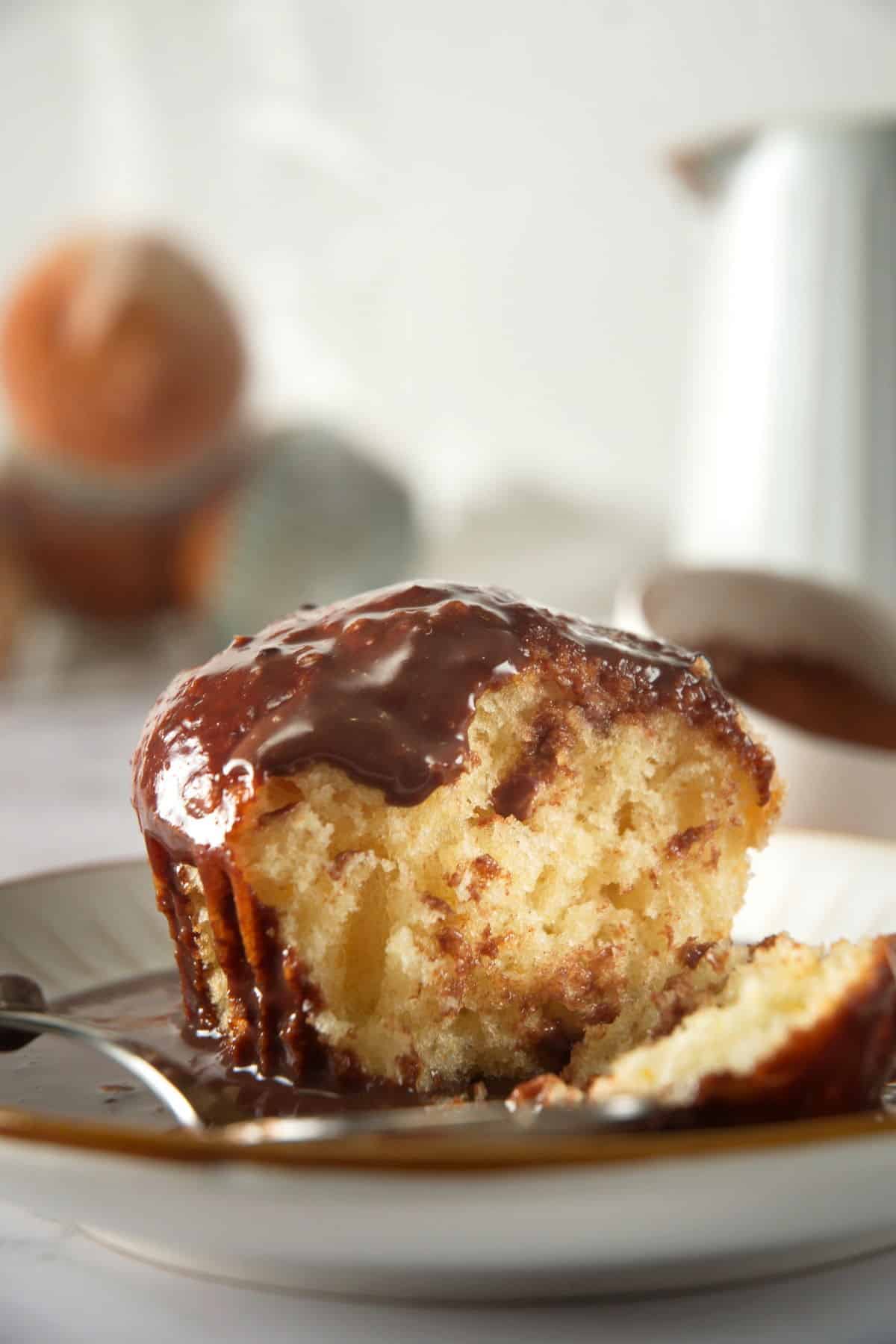 Have you become a fan of chocolate gravy? Let us know what you thought in the comments and please share the recipe!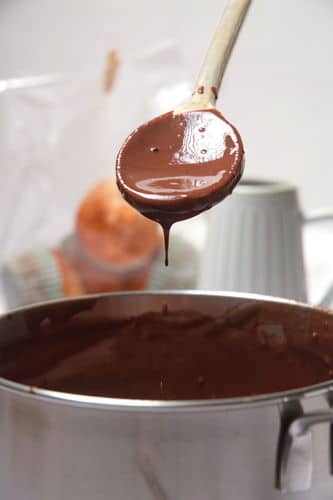 Chocolate Gravy
If you love chocolate and you want to explore unique ways of serving it, this chocolate gravy recipe is for you!
Ingredients
3

tablespoons

unsweetened cocoa powder

1

tablespoon

all-purpose flour

3

tablespoons

sugar

¼

teaspoon

salt

1

cup

milk

3.5

ounces

white chocolate

-

broken into pieces

1

teaspoon

vanilla extract
Instructions
In a medium saucepan, whisk together the cocoa powder, flour, sugar, and salt.

3 tablespoons unsweetened cocoa powder,

1 tablespoon all-purpose flour,

3 tablespoons sugar,

¼ teaspoon salt

Add the milk, turn the heat to medium and whisk the lumps out.

Cook and stir constantly, until the mixture starts to bubble and thicken, about 4 to 5 minutes. Remove from heat.

Add the white chocolate pieces and vanilla and stir until the chocolate fully melts.

3.5 ounces white chocolate,

1 teaspoon vanilla extract

Serve warm over biscuits, pastries, fresh fruit etc.!
Notes
This recipe yields approximately 1 1/2 cups gravy.
You can substitute the milk with water, if preferred.
Nutrition
Calories:
149
kcal
Carbohydrates:
20
g
Protein:
3
g
Fat:
7
g
Saturated Fat:
4
g
Polyunsaturated Fat:
1
g
Monounsaturated Fat:
2
g
Cholesterol:
8
mg
Sodium:
128
mg
Potassium:
149
mg
Fiber:
1
g
Sugar:
18
g
Vitamin A:
71
IU
Vitamin C:
1
mg
Calcium:
87
mg
Iron:
1
mg
Nutrition information on In the Kitch is provided as a courtesy and is an estimate only. It may not include toppings and/or sauces.
Want to see our recipes in action?
Subscribe to our channel on Youtube!
Frequently Asked Questions
What does chocolate gravy taste like?
It has a similar flavor to instant chocolate pudding but with a thinner texture: rich, creamy, decadent, fudgy and delicious!
How long does chocolate gravy last?
Once it cools, store it in an airtight container in the fridge for up to 4 days or in the freezer for up to 4 to 6 months.
How many calories are in chocolate gravy?
Each 1/4 cup serving is estimated to have about 149 calories.