For the perfect food gift for loved ones, try out this easy and sweet, fudgy chocolate mug cake. With a dusting of powdered sugar over a warm cake, it will feel and look a lot like Christmas.
All you need to do is put the ingredients into two bags and put them in a mug. Christmas is all about giving from the heart. What can be more giving than a homemade gift in a cute package?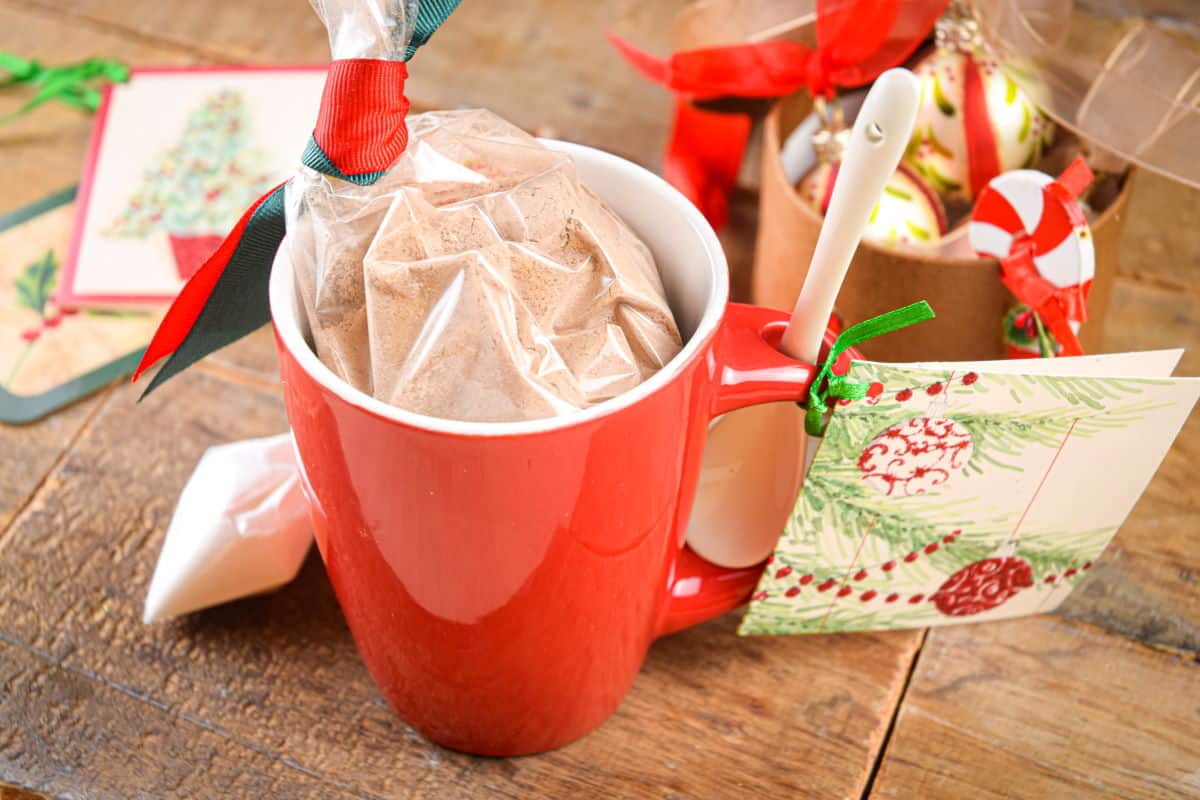 Depending on how you like your cake, mug cakes can come out too dry or too moist, to the point that it sticks to the roof of your mouth. To combat this, you can have it with a glass of milk. Or if you want something warmer, have a hot chocolate. Nothing pairs better with chocolate than more chocolate. Am I right fellow chocolate lovers??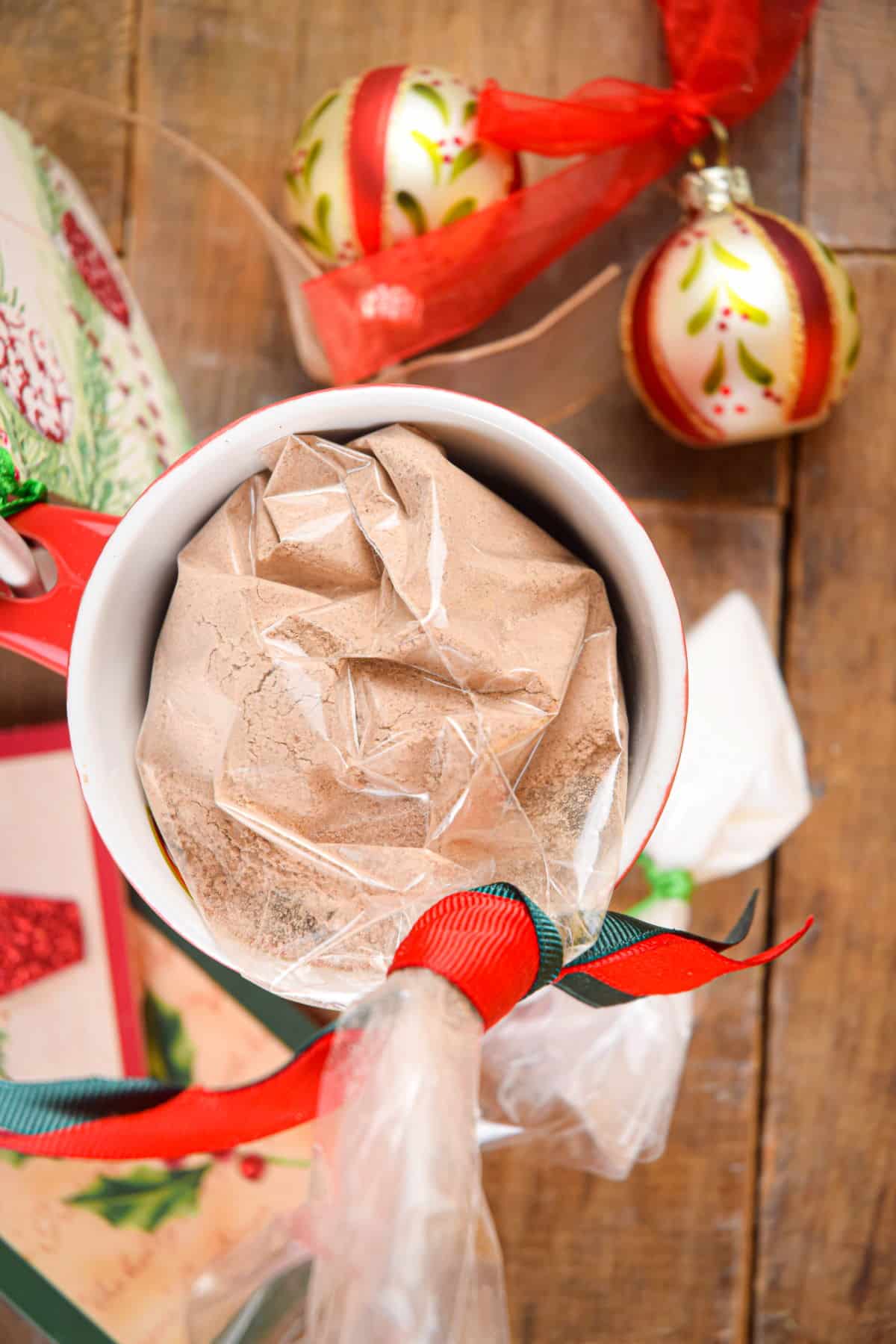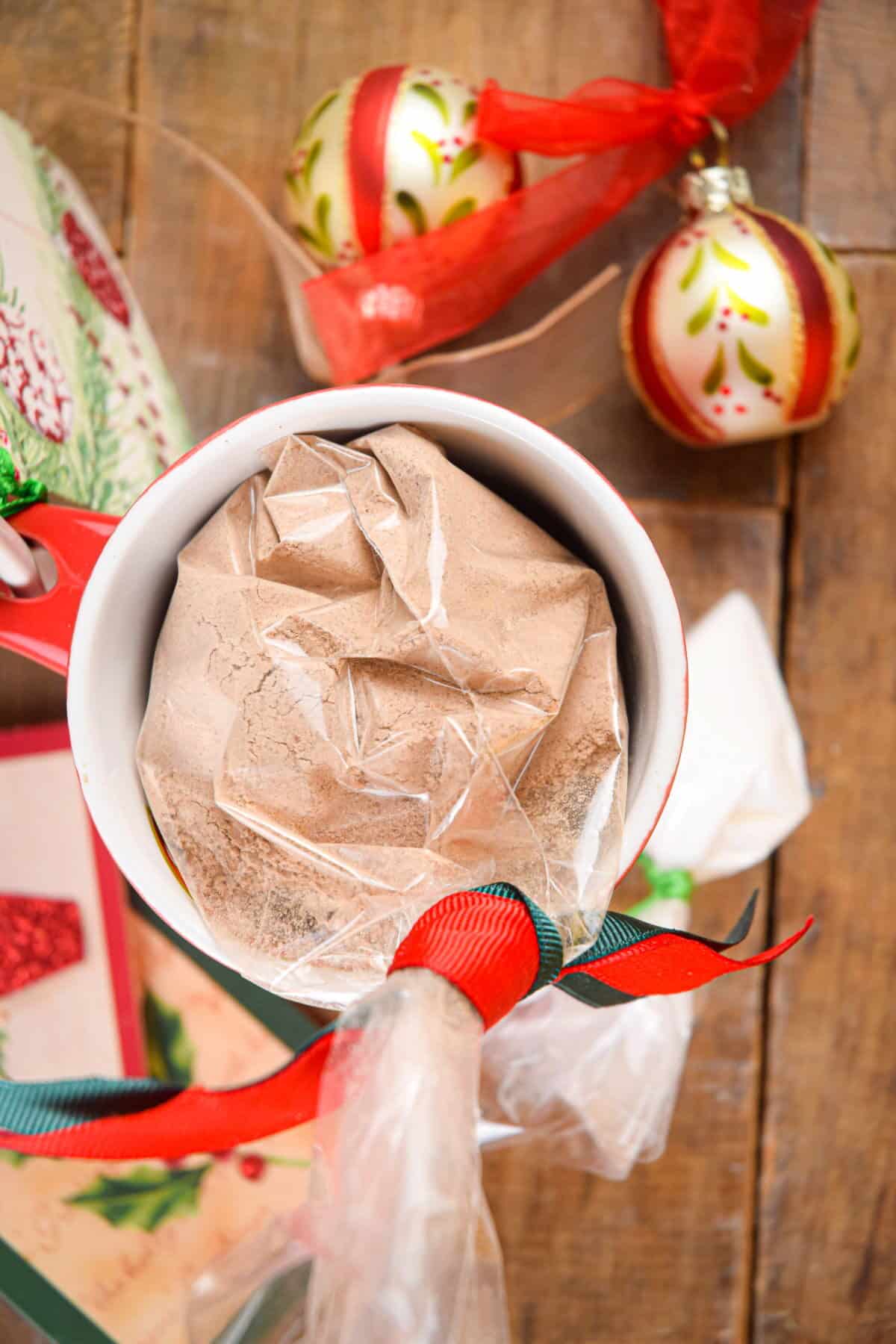 The recipe calls for powdered sugar on top of the mug cake, but powdered sugar is difficult to sprinkle and sticks to your fingers. I recommend using a small sieve when you top the cake. The powdered sugar will cover the cake evenly, it looks great, there are no clumps, and it looks like fallen snow, matching the holidays and the weather perfectly.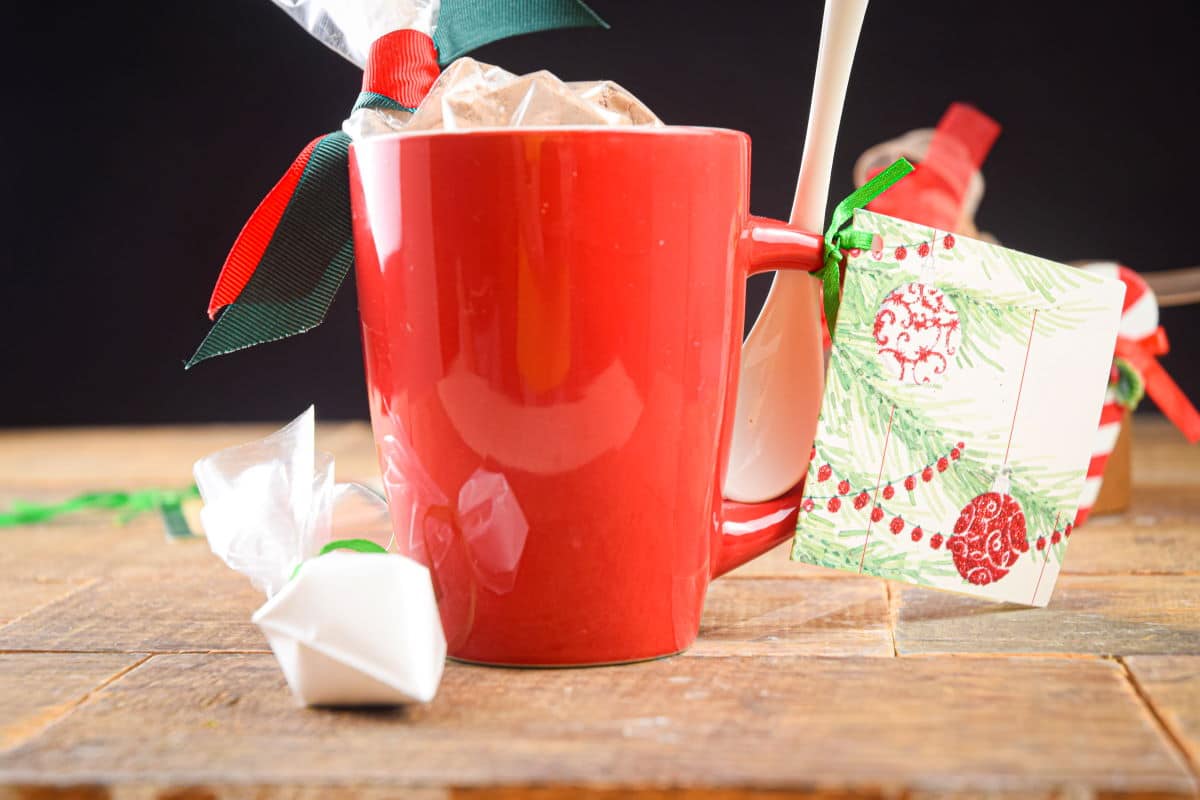 You can add suggestions to the gift note, such as to top the mug cake with other toppings like chocolate chips, a drizzle of caramel or hot fudge, any nut butter, or the classic whipped cream. You can also add a dollop of one of the toppings in the middle of the cake batter, pour in the rest of the batter, and your cake will have a nice surprise in the middle.
If you want to take it a step further, you can add some Christmas baking sprinkles to another small bag and add it to the mug.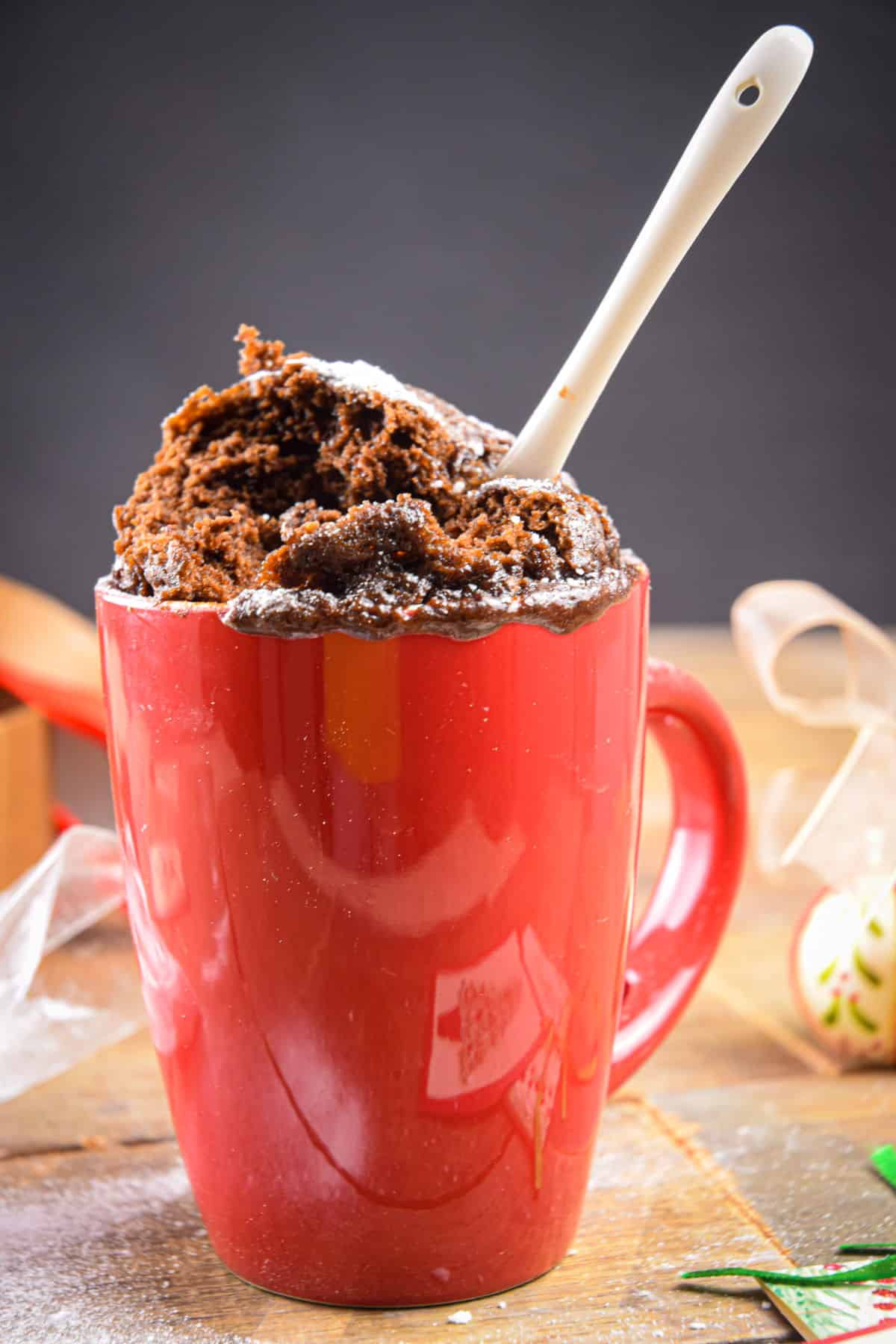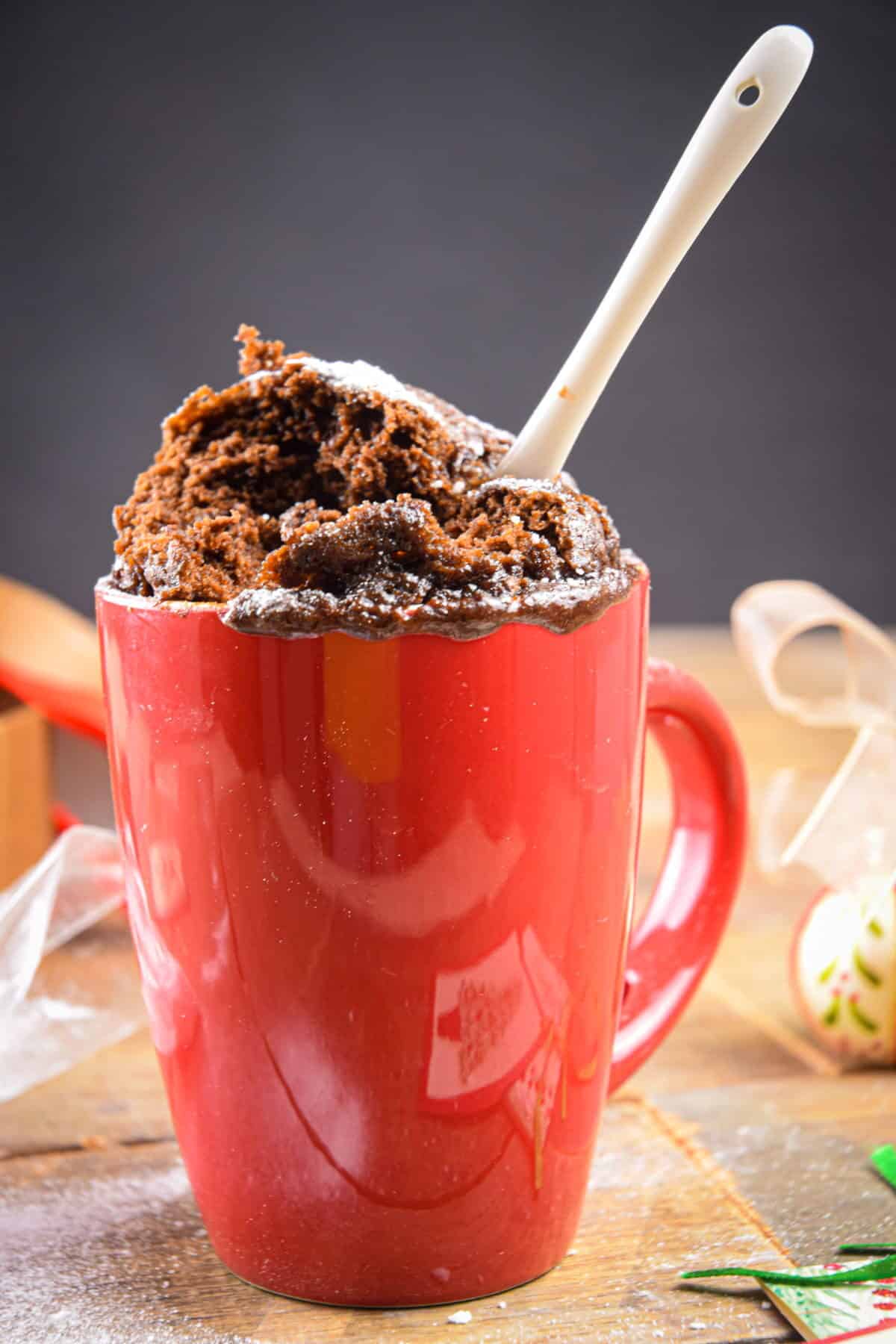 Adding an egg to the wet mix will make the cake taller in the mug and more spongy. I've tried it both ways, and I prefer the mug cake without an egg (even though the cake looks cooler all puffed up). It tastes much more moist and fudgy without the egg.
Because the ingredients are dry, you can store them in a cool, dry place; it should stay fresh until you or your loved ones want to make it. Check the dry ingredient expiry dates to be sure.
Do you love getting food gifts from friends and family? Let us know in the comments!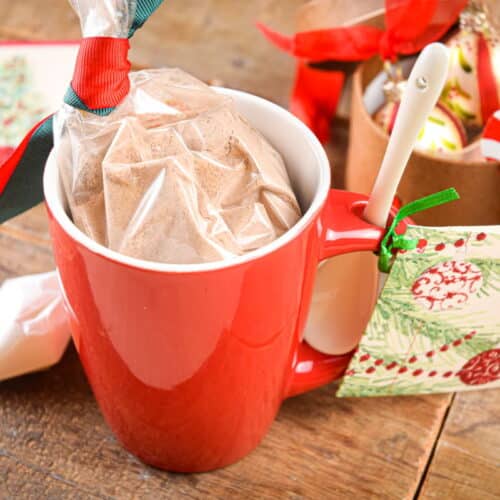 Food Gift Recipe: Fudgy Chocolate Mug Cake
For the perfect food gift for loved ones, try out this easy and sweet, fudgy chocolate mug cake.
Ingredients
Bag 1:
¼

cup

flour

¼

cup

sugar

¼

teaspoon

baking powder

2

tablespoons

cocoa powder
Bag 2:
1

tablespoon

powdered sugar
Instructions
Bag 1:
Mix all 'Bag 1' dry ingredients in a bowl.

¼ cup flour,

¼ cup sugar,

¼ teaspoon baking powder,

2 tablespoons cocoa powder

Place the mix in a clear bag and close with a bow.
Bag 2:
Place the powdered sugar in a small clear bag and close with a bow.

1 tablespoon powdered sugar
Mug Preparation:
Place both bags in a mug and add a note with the following steps to make the cake:

"Pour BAG 1 (cake mix) into the mug.Add 3 tbsp. vegetable oil and 3 tbsp. milk. Mix really well with a fork, making sure no dry ingredients are left on the sides of the mug.Heat in the microwave for about 1 ½ minutes at full power (cook time will depend on your microwave).Let cool a few minutes, sprinkle with some powdered sugar (BAG 2) and enjoy!"
Nutrition
Calories:
785
kcal
Carbohydrates:
94
g
Protein:
10
g
Fat:
50
g
Saturated Fat:
39
g
Cholesterol:
4
mg
Sodium:
28
mg
Potassium:
633
mg
Fiber:
11
g
Sugar:
53
g
Vitamin A:
72
IU
Calcium:
141
mg
Iron:
6
mg
Nutrition information on In the Kitch is provided as a courtesy and is an estimate only. It may not include toppings and/or sauces.
Want to see our recipes in action?
Subscribe to our channel on Youtube!
HUNGRY FOR MORE? TRY OUR: