Toast points are one of the most versatile appetizers. You can serve them with any type of dip, make mini sandwiches or add your favorite toppings. They're also quick and easy to prepare, making them great for last-minute parties.
Once you know how to make toast points, you can customize them with different spices and experiment with various types of bread. All you need is bread, a knife, an oven and a few spices–after that, it's up to you.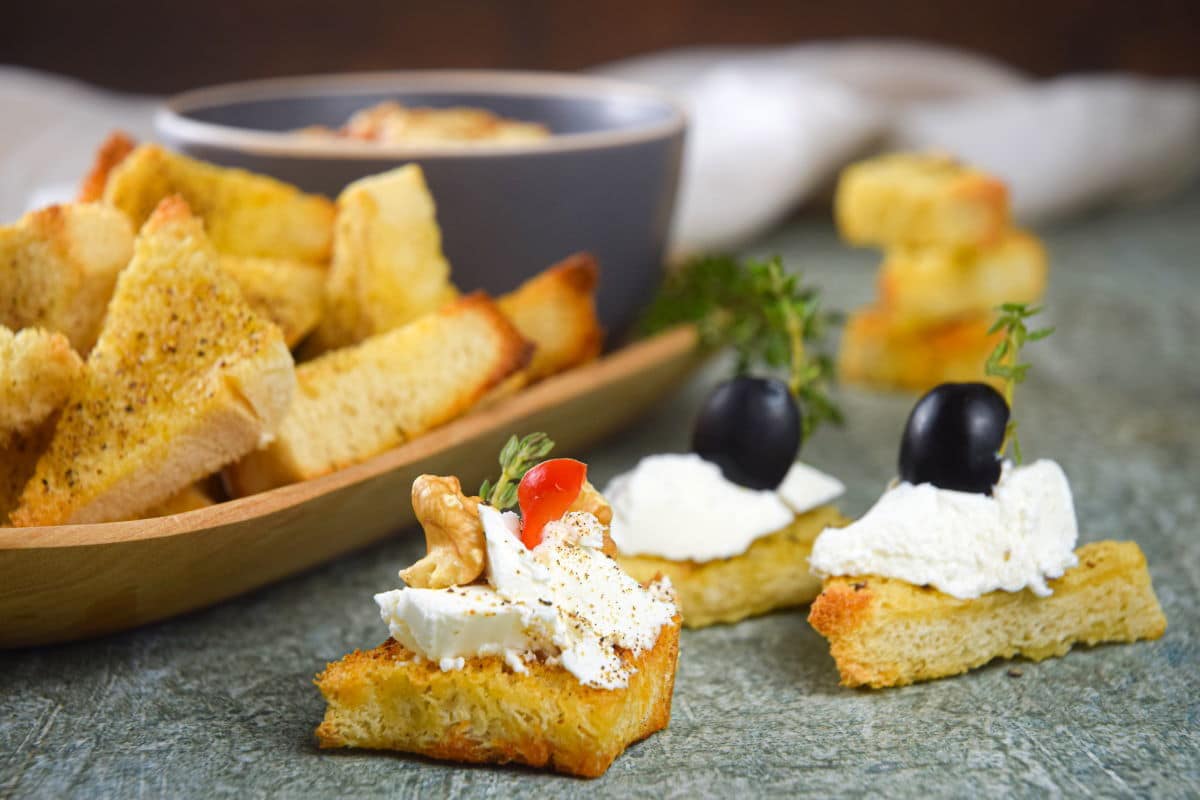 What are Toast Points?
So what are toast points, anyway? They're small triangles of toast that you can pair with just about anything. The crispy crunch, browned edges and dusting of spices make them fancier than basic slices of bread.
Best of all, you don't actually need fancy bread to make these appetizers at home. All you need is a loaf of white bread from the store. However, if you want something more elaborate, you could bake bread at home or choose a different type of bread, like rye or sourdough. Each bread has a different taste, crunch and texture that goes well with different dips and toppings.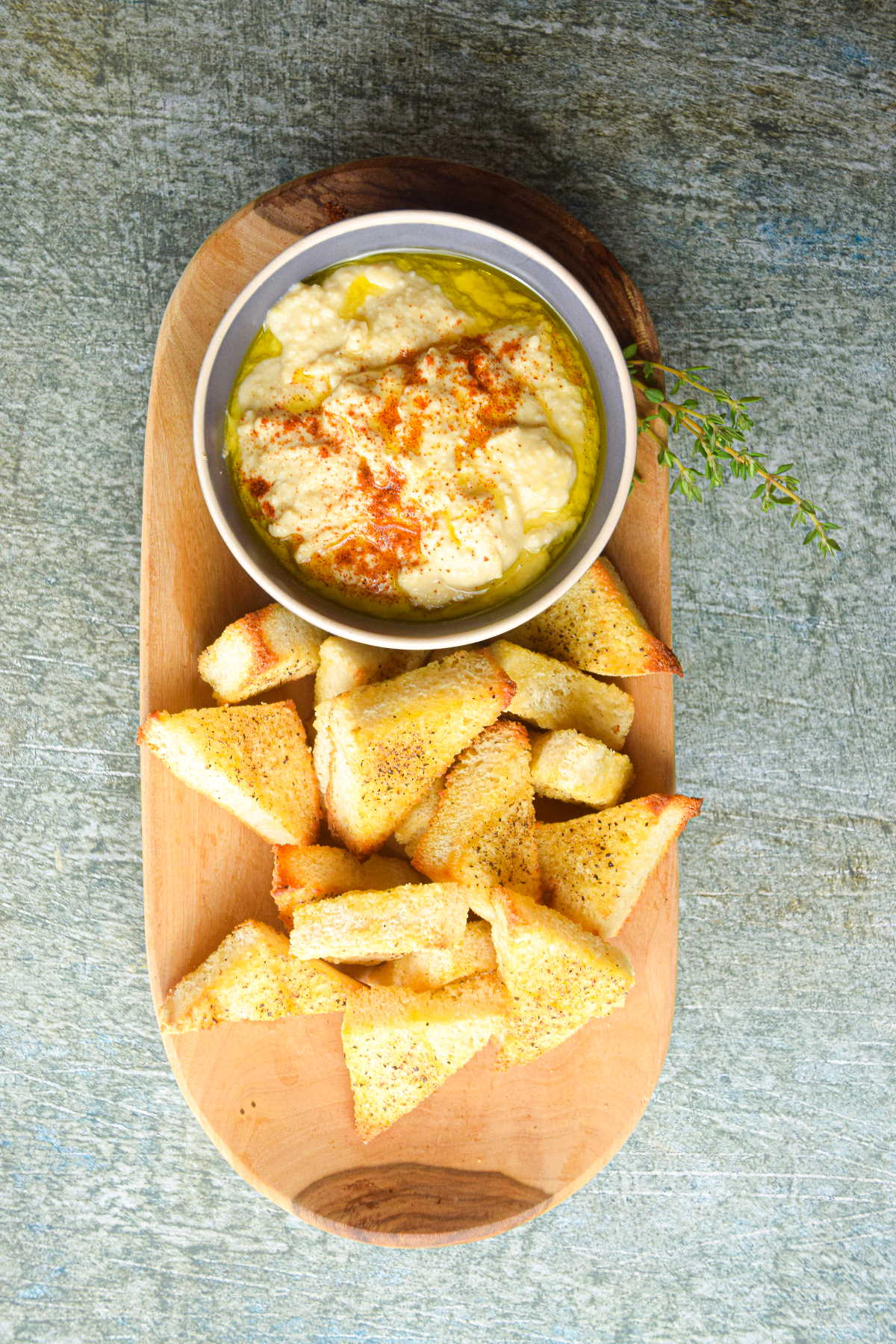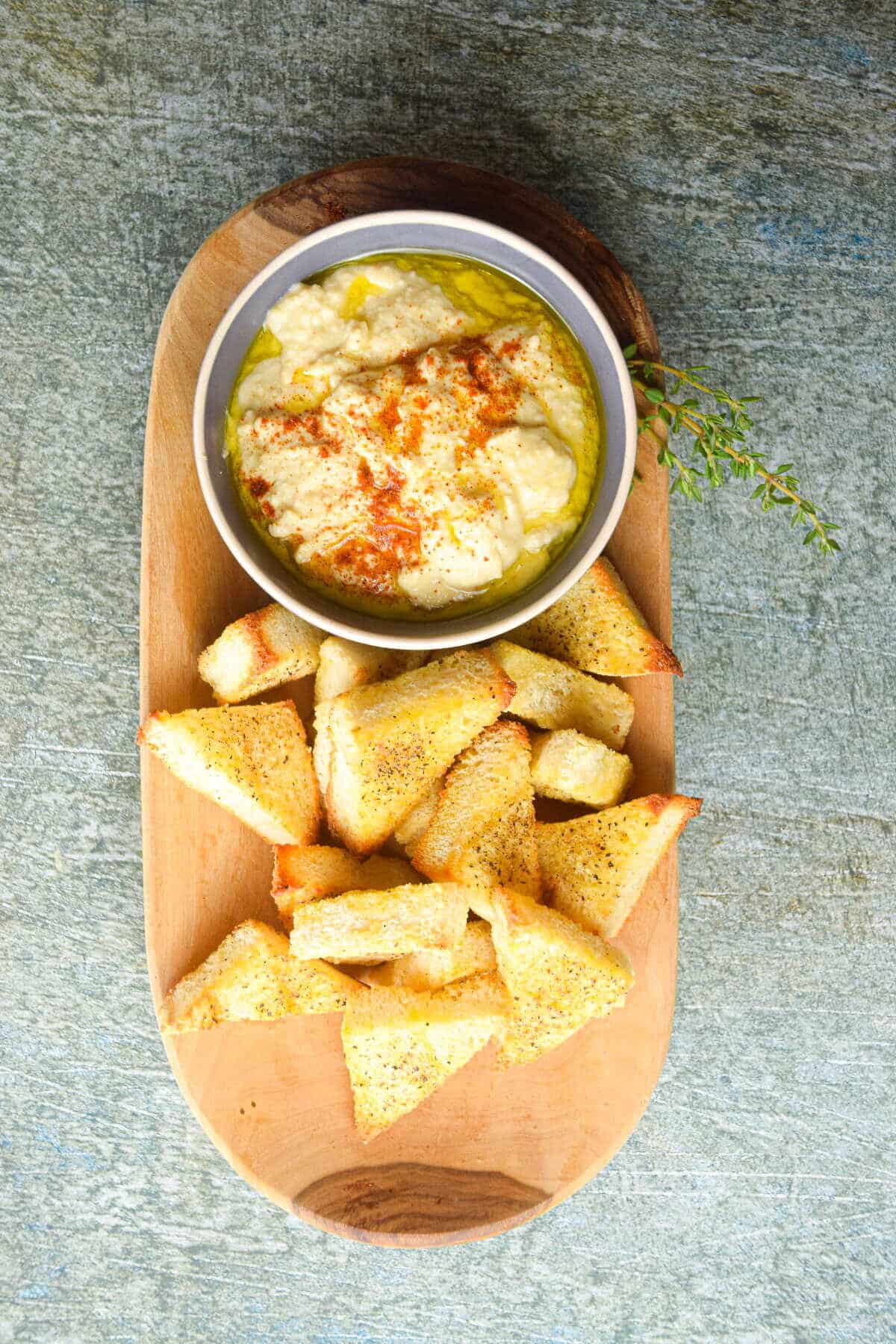 Toast Point Topping Ideas
Here is where you can get creative or go with some basic spreads! Here is a list of topping ideas and combinations to get you started:
classic hummus
fruit preserves
caviar spread
olive tapenade
antipasto spread
pâté
roasted red peppers
ricotta
goat cheese
egg salad
ham salad
tuna salad
chocolate hazelnut spread
caramelized onions
peanut butter and jelly
cream cheese with herbs
smoked salmon with cream cheese and fresh dill
cream cheese with sliced olives
goat cheese with nuts and honey
fig jam with gorgonzola and prosciutto
guacamole with shrimp
pesto and Parmesan
cream cheese, chopped, sun-dried tomatoes and minced garlic
cream cheese, chopped dill pickles and freshly chopped dill
blue cheese and chopped pears
crumbled bacon and maple syrup
marshmallow fluff with chocolate sprinkles and crushed graham wafers
The possibilities are endless!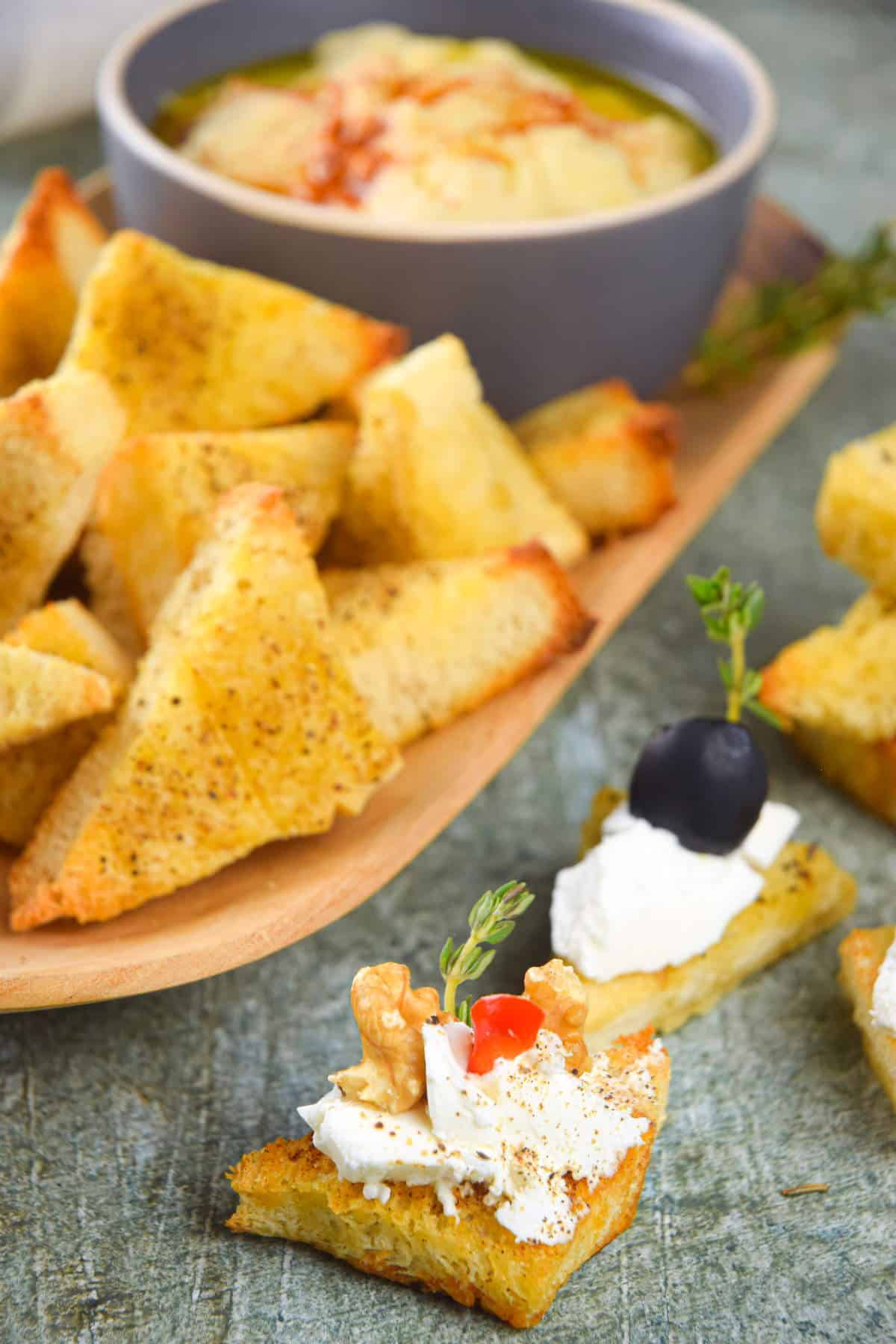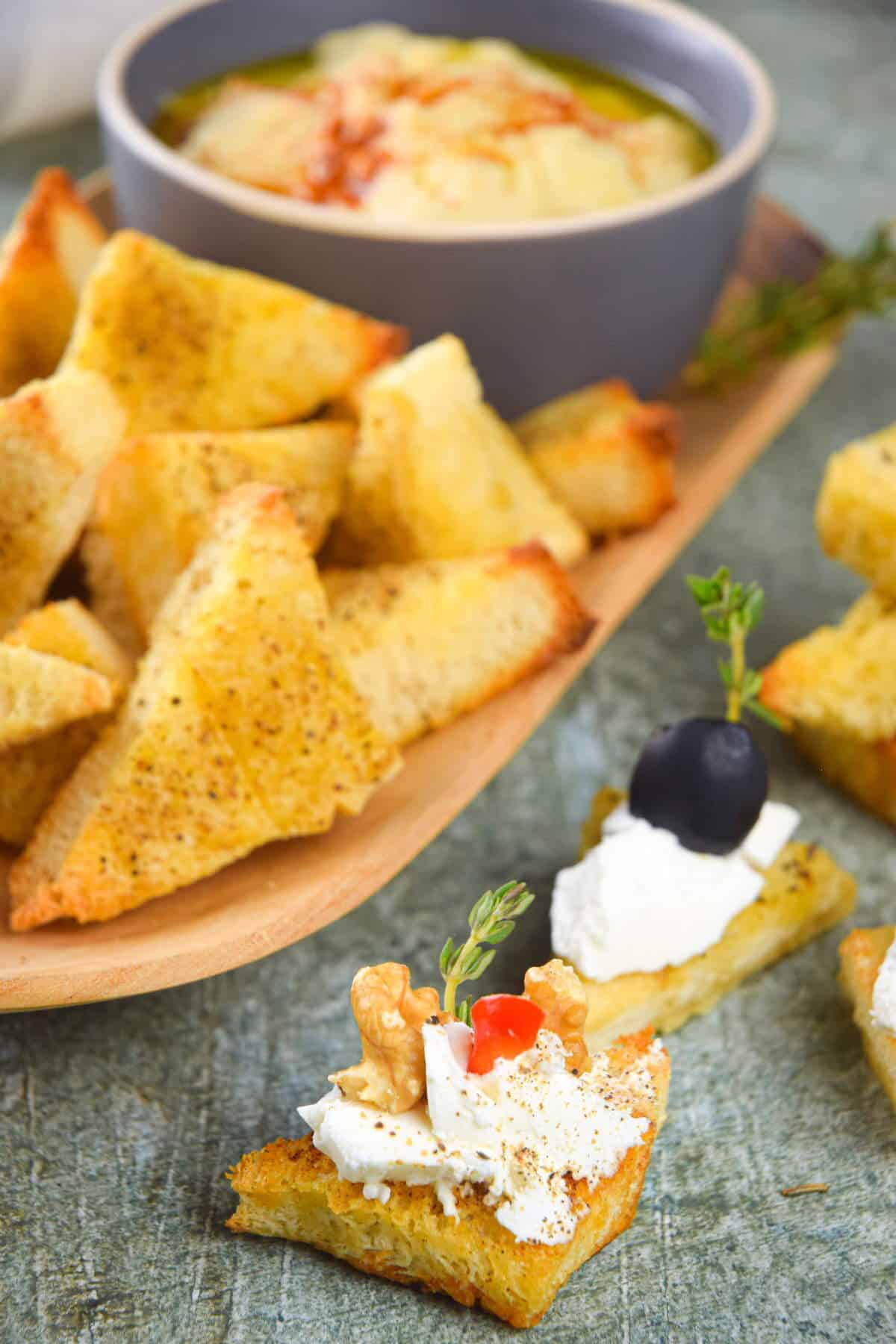 Serving Ideas
Once you've made your points, present them in a way that looks appetizing. Arrange them on a plate with a bowl of dip in the middle, or stack them in various ways around the edge of the bowl.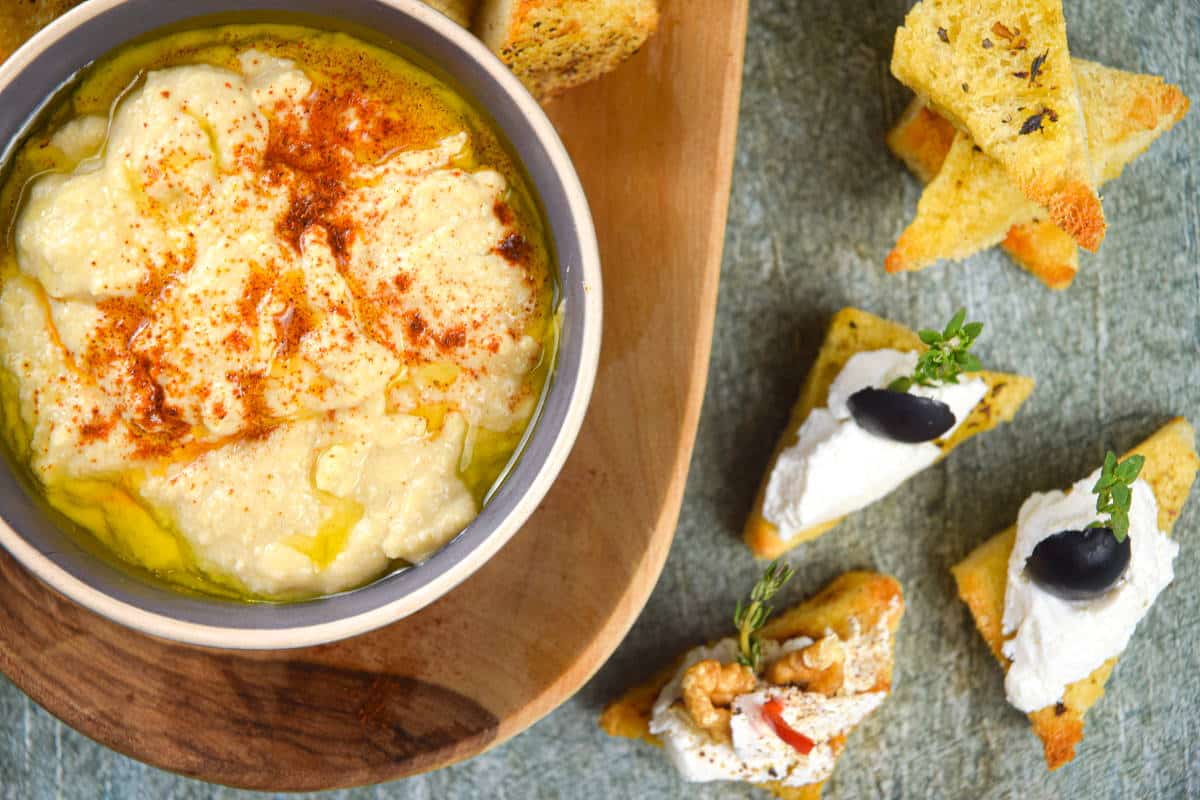 Serve them with caviar for an exquisite treat. If you have a filling like egg salad, use the toast to make sandwiches and stick a toothpick in the middle. For open-faced appetizers, choose colorful ingredients like fruit, dip, herbs or smoked salmon, then arrange them artistically on the bread. Some people even serve toast points alongside entrées so their guests can soak up the sauces, soups or glazes.
What are your favorite toppings to serve with toast points? We would love to hear your own ideas in the comments!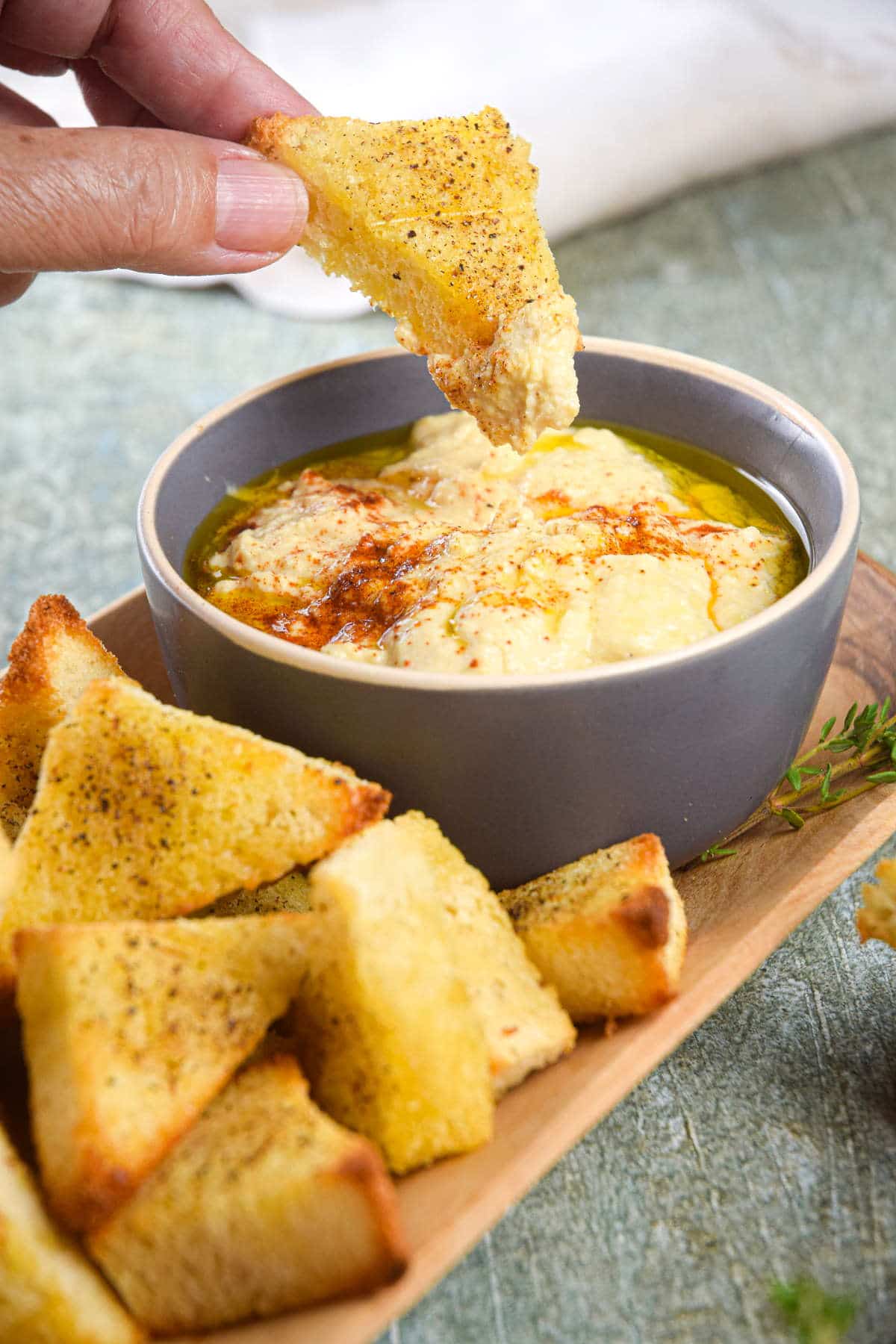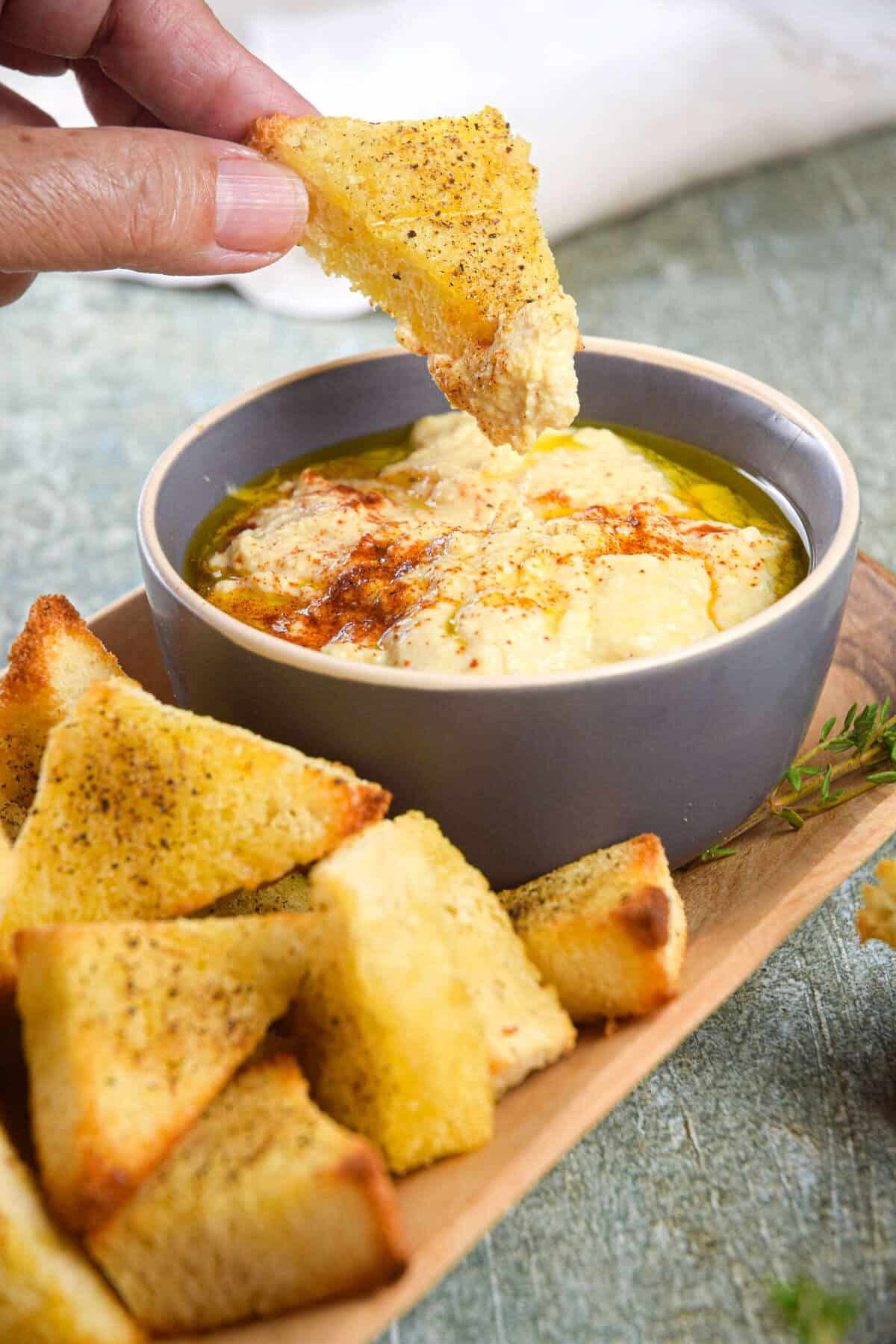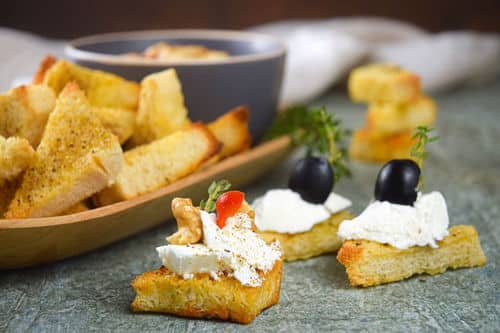 Toast Points with Topping Ideas
Once you know how to make these toast points, you can customize them with different spices and toppings and experiment with various types of bread.
Ingredients
4

slices

good quality white bread

1

tbsp.

salted butter

-

melted

black pepper

Optional spices: Italian Herbs, paprika, garlic powder, etc.

Various toppings or dips

-

to serve
Instructions
Preheat oven to 400°F.

Remove the outer crust from the bread slices using a serrated knife.

Lightly brush one side of each piece of bread with the melted butter. Sprinkle with some black pepper and optional spices, if desired.

Cut each slice of bread into 4 triangles.

Place the triangles onto a baking sheet, butter side up.

Bake for about 6 minutes in the preheated oven, or until golden and toasted. The time it takes can depend on how thick your bread is.

Cool the toast triangles on a baking rack.

Serve immediately with dips and/or different topping combinations (see notes).
Notes
Topping Ideas:
hummus, fruit preserves, caviar spread, smoked salmon with cream cheese and fresh dill, pâté, roasted red peppers, ricotta, goat cheese, egg salad, ham salad, salmon mousse (see more ideas in the post above).

You can use toast points as a dipper for your chowder and other soups.

You can use your favorite kind of cream cheese as a base for toppings like olives, nuts, fresh herbs, honey, etc. There are so many variations to try!
Nutrition
Calories:
23
kcal
Carbohydrates:
3
g
Protein:
1
g
Fat:
1
g
Saturated Fat:
1
g
Polyunsaturated Fat:
1
g
Monounsaturated Fat:
1
g
Trans Fat:
1
g
Cholesterol:
2
mg
Sodium:
37
mg
Potassium:
7
mg
Fiber:
1
g
Sugar:
1
g
Vitamin A:
23
IU
Calcium:
16
mg
Iron:
1
mg
Nutrition information on In the Kitch is provided as a courtesy and is an estimate only. It may not include toppings and/or sauces.
Want to see our recipes in action?
Subscribe to our channel on Youtube!
Hungry for more? Try our Pumpkin Pie Hummus